One of our fave current tracks at Music Republic Magazine HQ – Hungary-based contemporary outfit The Anahit with ironic break-up song "Don't Text Me". A hit waiting to happen?
A soulful slice of pop/r&b which will appeal to fans of the likes of Jess Glynne, Anne Marie, Clean Bandit, Rebecca Ferguson et al.
Ear worm hook in the chorus, sassy lyrical content from singer Rita Csányi and her vocals are major label and mainstream-radio ready. The full line up is Rita, Soma Sashegyi, György Havasi-Hollanda and Dániel Kocsis.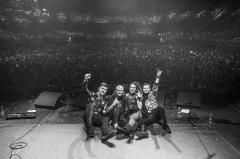 From Budapest, Rita experimented on her own at first, forming the shape of the band's sound before being joined by György Havasi on guitar and Soma on keyboards and music production.) The lineup was complete by the end of 2019 with the addition of drummer Dániel. They take name Anahit from the goddess of wisdom, healing and water.
The band has collaborated with British musician and producer Anatu on two tracks: "What Are We?" and Lonely", the latter track did well on various European radio playlists, most notably in France, Austria, Italy, Lithuania and Germany.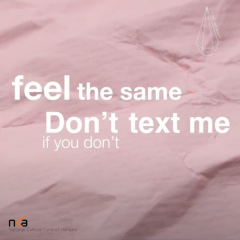 They opened the year 2020 with a concert in London at The Lexington. Their track "Heart Alive" is currently getting major airplay on international radio, and their recent single ,"I Want Your Ice Cream" was a collaboration with Kéwork from Holland and Andrzej Jaworski from Poland, with Steve Dub (The Chemical Brothers, The Prodigy) adding the finishing touches.
They will tour in Eastern Europe area this  year, plus release of new songs and videos, and festivals/shows throughout the summer. A&R suits should sing this girl and her band pronto…….kerchiiing!