EXCLUSIVE: Rising British soul star Mica Millar tells Music Republic Magazine how a horrific accident nearly left her paralysed – almost ending the gifted singer's musical dreams…
Today, on International Women's Day, Manchester-based soul singer Mica Millar drops her latest single, aptly titled "Girl", taken from her debut album "Heaven Knows" which releases in June 2022.
Already chosen as Jazz FM's 'record of the week' and getting traction on BBC 6 Music, the earworm single with a killer hook showcases not only a stunning vocal talent, but just as important, Mica's gift as a songwriter.
While this track is special, and for me, has Radio 2 Playlisting all over it – reminiscent of the classy stuff Lisa Stansfield/Emeli Sande/Gabrielle had hits with – the long player it is lifted from is an astounding debut. Really is.
The voice. The production. The material. Faultless. I cannot get too verbose to describe this wonderful collection. I have lived with it for many weeks now, and cannot find one weak track, one filler or anything dodgy about it at all. If this album doesn't make stacks of "Best Of" lists at the end of the year, I'll sit in bath of baked beans in a shop window of Mica's choosing!
It is as good as anything coming out of the US, anything major labels throw millions of $ at and as high in quality as the likes of Beverly Knight, Paloma Faith, Jessie J, Jess Glynne, Rebecca Ferguson and their ilk have put out. Mica, like those fabulous Brit' ladies, has really got it going on vocally and in the songwriting chops. Hell yeah!
33-year-old Mica not only penned all 14 songs herself, she also produced the album. Investing in her own talents, Mica used a small inheritance from her late grandfather to make the record; assembling a starry array of collaborators here and across the pond, to help fulfil her dreams.
Such as multi-platinum, multi Grammy-winning producer/engineer Brian Malouf in L.A. to mix the tracks, who has worked with legends like Michael Jackson (Bad album) and Stevie Wonder.
Brian credits Mica as a talent that is "every engineer's dream" with a clear vision and outstanding songs, likening her production approach on her (we say, this song is a big hit waiting to happen) album track "Flashlights", to that of the legend that is, Mr Quincy Jones.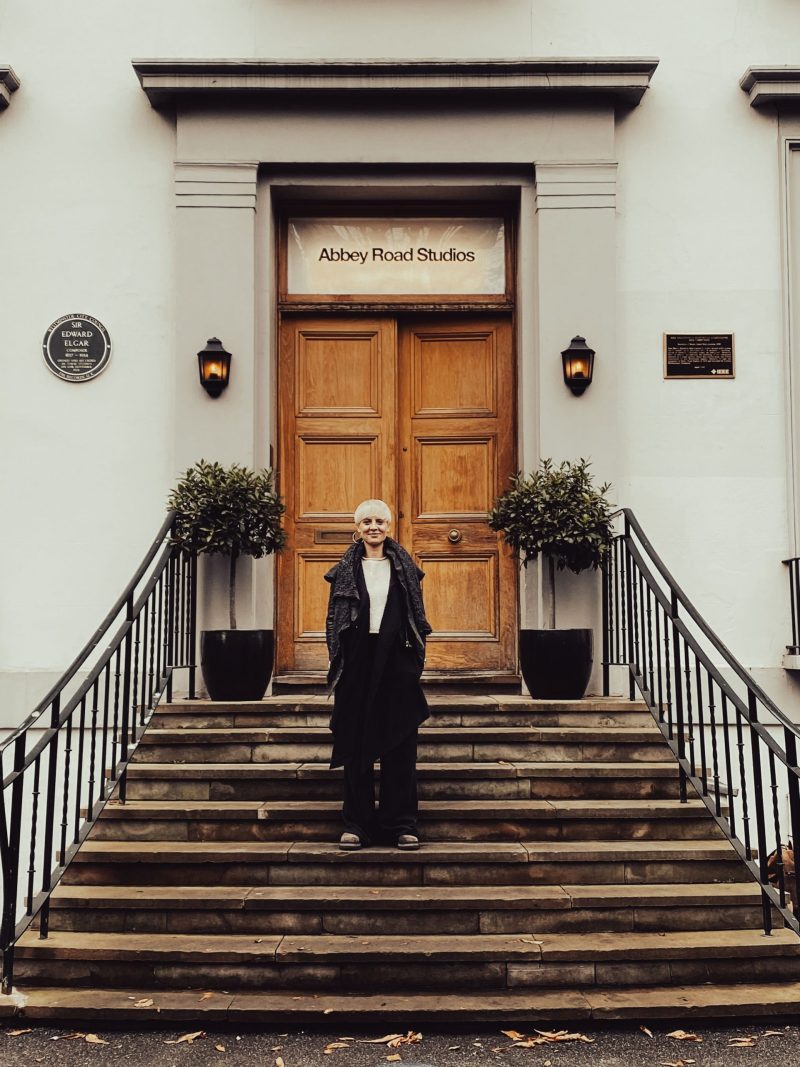 Mica worked with ace producer and engineer Geoff Pesche at world famous Abbey Road Studios in London to master the tracks. He has mastered records by a slew of major artists, from Tina Turner and Bowie to Kylie Minogue, Ed Sheeran & Adele.
So when he chose Mica's album for Abbey Road's 2021 roundup of the best projects going through those hallowed doors, and said: "the most exciting new artist coming in 2022", and his "favourite project of 2021" out of all the major label projects he worked on that year, you can bet that this album and this artist have got to be very special indeed. They are….
Mica also assembled some crack players for the project; such as bassist Jerry Barnes (Whitney Houston, Nile Rodgers, Chic) who adds his signature bass sound to the last single "Preacher Man", Bobby Sparks (Snarky Puppy), Vince Chiarato (Black Pumas), Rickey Peterson (Prince, Fleetwood Mac), Brandon Rose (Marcus Miller), John Ellis (Lily Allen, Corrine Bailey Rae) – and David Z Rivkin (a producer/engineer/arranger on Prince's album "Purple Rain") who is credited as an arranger on Mica's album track, "Fool's Fate".
Broken back…
The end result of Mica's album project is all the more remarkable when you know the backstory as to the horrendous accident she had in January 2020, in Salford, Manchester at a trampolining class she and a friend had started a month or so before, as an alternative form of exercise.
Breaking her back and coming close to permanent paralysis from the waist down, she lay on the floor in agony for two-and-a-half hours waiting for an ambulance, without pain relief.
She had surgery to insert metal pins after crushing vertebrae, and then spent six months in a back brace and painful rehabilitation to learn to walk again, and to learn to sing again with her usual power, as the core muscles had deteriorated, and restricted use of her diaphragm for her vocals.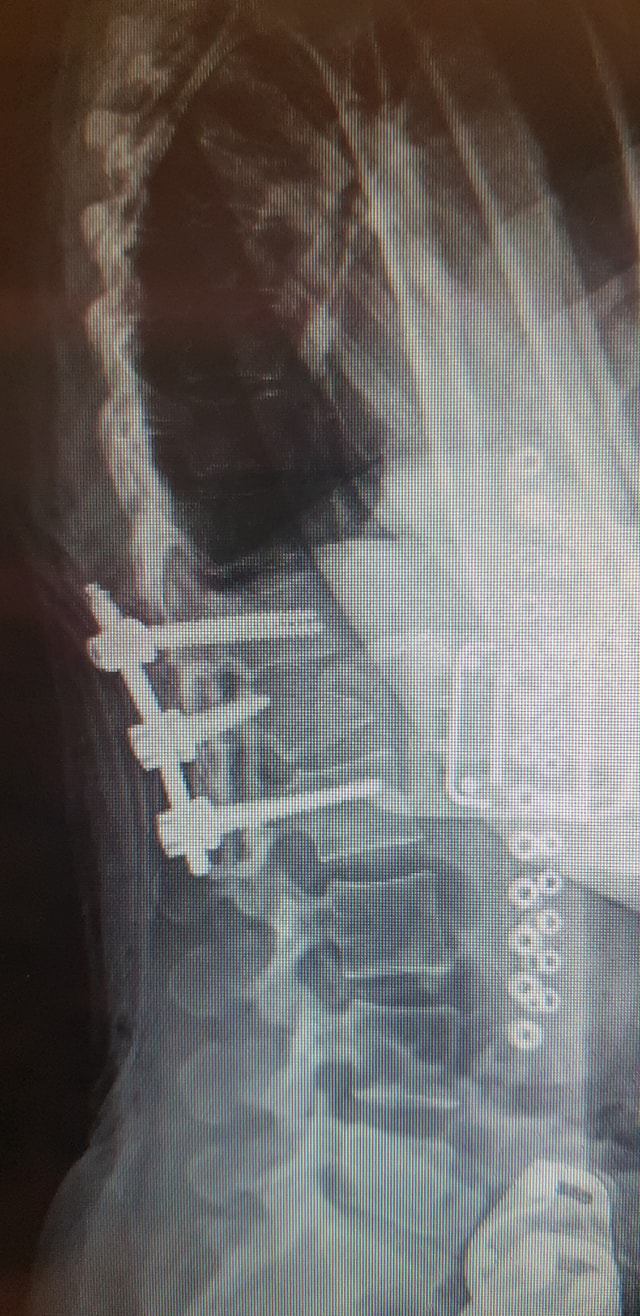 More than two years after the accident, Mica is still recovering and still enduring pain – suffering not only physical issues, but also some PTSD.
Mica – which is pronounced Meeka, not Micha, by the way – tells her horrific story: "It is amazing how your life can change in a split second… I've never experienced pain like it… I lay for two-and-a-half hours waiting for an ambulance without pain relief – meditation was the only thing that got me through it.
"My fracture from the accident was dangerously close to my spinal cord – I'm incredibly lucky not to be paralysed. At hospital, I was asked to sign a form before my operation – potential risks were death, blindness and paralysis and I was told that afterwards I'd have to learn to walk again. My surgeon was incredible….
"One of my vertebrae was entirely crushed and I had metalwork put in. Not that long after the op', while it is incredible pain I can't describe, you are up to walk after a week or so, and they don't want you to be laying down for long as your muscles deteriorate…
Scary…
"I was upright and putting foot in front of foot after about a week, but then there is a whole process to go through to learn how to walk with this new physicality, which is incredibly strange and challenging; a scary process.
"I was in a back brace for six months, where you can't bend or twist…that was where the core muscle deterioration came in.
"I am still working on all of this now two years later. It's a full body exercise when you sing, so I am trying to re-engage a bit more. It will be a work in progress for a long time; it's a really serious injury. People say to me, so are you alright now then? I think, hmmm…"
Mica explains the thinking behind the album's title: "Heaven Knows", which she feels summarises the entire album. "A lot of the songs are maybe sadness mixed with hope. I loved the idea of 'Heaven Knows' as the title, because it has a dual meaning.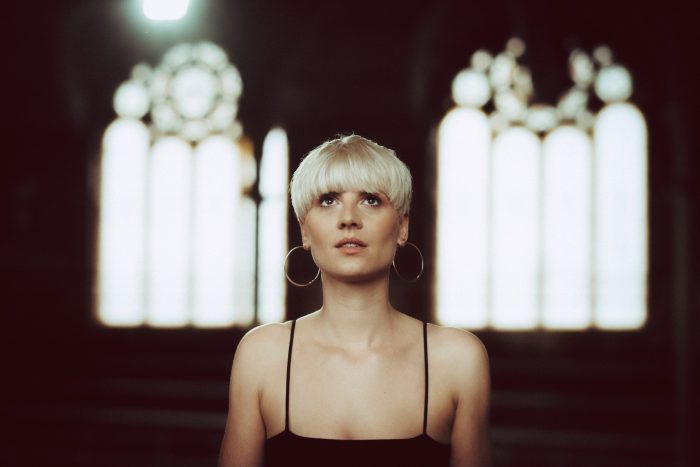 "Two mind sets: heaven knows everything's gonna be ok, the universe is guiding me, it's all fine. Then when difficult things happen, it's like; well, fu*k knows – excuse my language! – I don't know what's gonna happen.
"With taking on a project like this, you are constantly battling with challenges, faith and self-doubt, so you move between these two different mind sets.
"When you are going through something like recovering from a serious injury, you do kind of have to look to that faith. I had a lot of different issues as a result of that injury, things that I wasn't sure would ever return.
"I had nerve damage in my legs….. Once I was able to walk again it was like, Oh, well this hasn't returned, you know; no power in my feet and things like that.
Praying…
"So, I think the whole journey has been like that;' you are praying for your safe recovery, for Covid to sort itself out; all that stuff is heavily linked with the title.
"When you turn something so traumatic into something that's just so positive, I feel so really elated to have this album coming out now, and that was achieved despite all these challenges. There's something really special about that….Finding light in the darkness."
There were times Mica feared she may not ever sing again, or at least not have the power she had. "I was concerned how long it would take for me to rebuild the strength to sing the way that I sing, because I sing deep from my diaphragm, and I like to belt out. You need a lot of muscle to do that, you use your back, so it is a whole-body experience. I was definitely concerned about that."
By the point of the accident, a large proportion of the album was already written. After the accident it was more about the recording process and producing the music. With the Covid shutdown and her accident, Mica's album project took circa three years to complete.
The second single, "Girl" – follow-up to the gospel vibes of "Preacher Man"…
"Girl" is the opening track on the album, and is out today as a single (8th March 2022). "Girl" is very much about getting into that kind of meditative state about positivity, and trying to take a negative situation and turn it into something positive, and I think music has a great power to do that.
"That's all you can do in those sorts of situations; from a spiritual and a biological perspective, when you're dealing with an injury or something traumatic. It's all about mind over matter in many ways. My consultant said that to me when I was having nerve problems….spasms and horrible things; 'think of it as part of the healing process….' Music facilitates that positive mental attitude."
Released on her own label, Golden Hour Music and the songs published by her own publishing company, the record has a worldwide distribution deal with US company Symphonic.
"Heaven Knows" taps into inspiration drawn from vintage soundscapes, notably, soul, blues, gospel and jazz. Respectful nods are paid to girl groups of the 60's and 70's and classic Motown. Mica's songs exploring themes of human nature, spirituality, love, oppression, inequality and empowerment.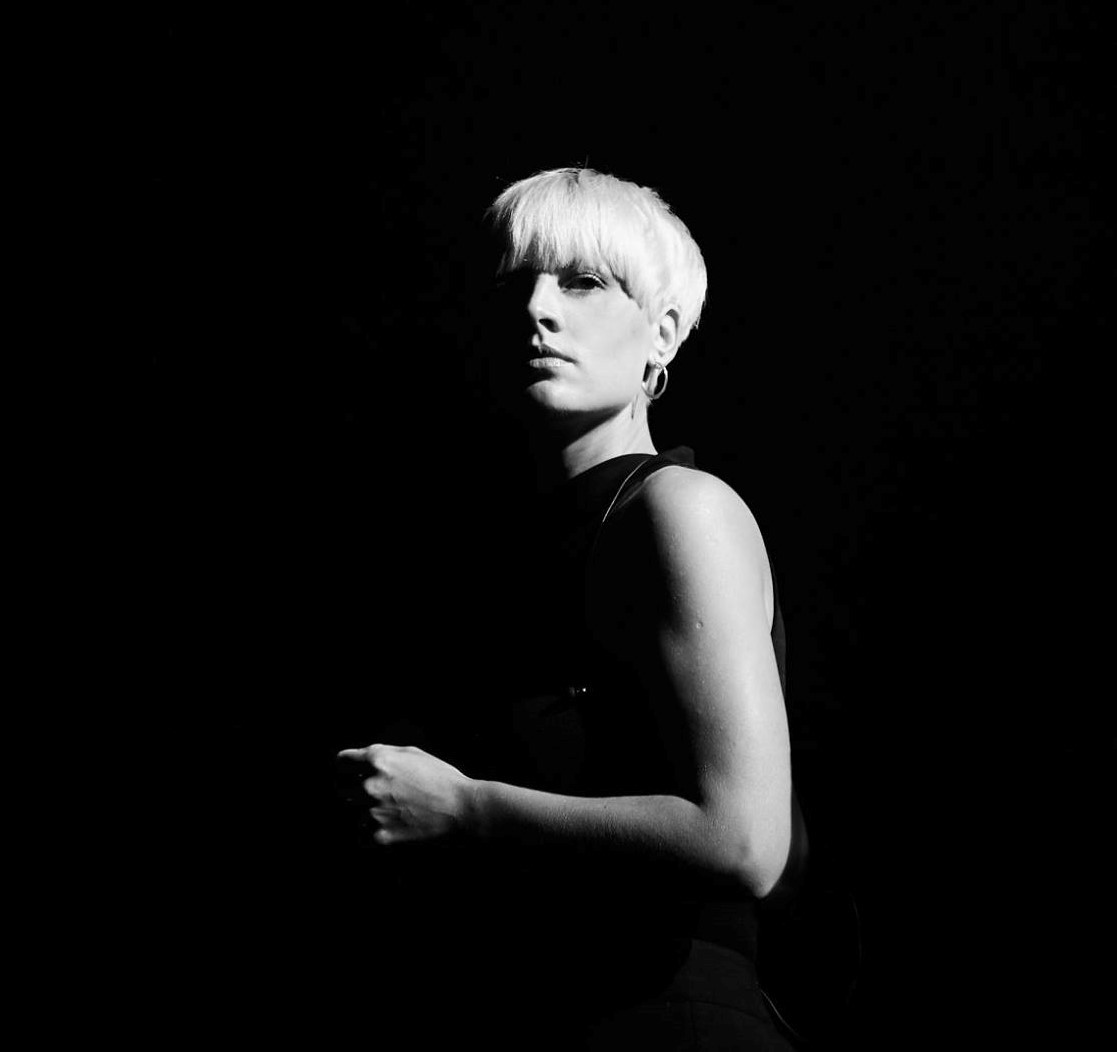 Shifting from face-to-face ensemble recording sessions to virtual contact with musicians and production guys during lockdown, and then the halt to work due to Mica's terrible accident and injury, actually expanded her horizons for the project in some ways, as she explains.
"I didn't want Covid or my accident to impact my vision for the record. In fact, the time in recovery and lockdown allowed me to think bigger and better in the end and ultimately become a much more experienced producer.
"Working one on one with musicians remotely really opened up the possibilities for collaborating with people I had always wanted to work with (particularly people in the US), and this was so important for being able to achieve both the performances and sonics I wanted for each song on the record."
Doubts…
"It has been really amazing to work with people who have played on some of my favourite records of all time. Doing that from my home studio in Manchester was incredibly surreal.
"You need a lot of self-belief and a strong work ethic to complete a project of this scale independently. I never lost motivation, but I certainly had periods of doubt about my capabilities, and at times the challenges of this album were completely overwhelming. Finishing the record and overcoming these doubts has been a massively liberating experience. I'm really proud of what has been achieved.
"It's a soul album ultimately. My inspirations – Steve Wonder, Aretha Franklin, Etta James, Prince etc. – largely come from soul music, gospel, jazz and blues. In terms of the song writing and production, the thing I didn't want to do with this album was try and give it a twist…what I've always wanted to do and maybe not necessarily been able to achieve previously, was to just present my songs in the form they were intended.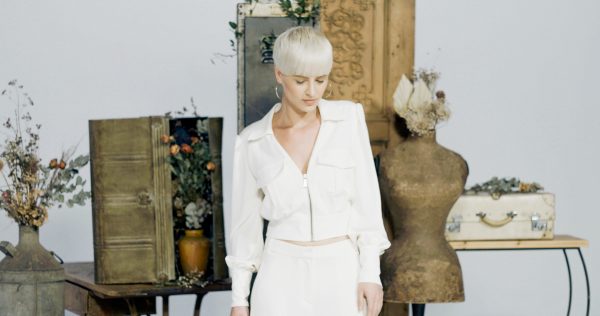 "An amazing process going through this journey and overseeing all the production myself… I love old soul music, Motown, all those 60s and 70s classic records. I love some of the modern neo-soul stuff as well, 90s r&b…I grew up on 90s r&b…so for me, it was about trying to incorporate those perspectives of old and new and maintain an integrity of that classic sound.
"But rather than taking influence from other records, just trying to put something together with great musicians that serve the song and serve my visions for the song when it was initially written.
"That mixture of those dynamics between the old and the new; presenting something that hopefully sounds reminiscent and classic in many ways, but also sounds modern. I hope that's what I have achieved.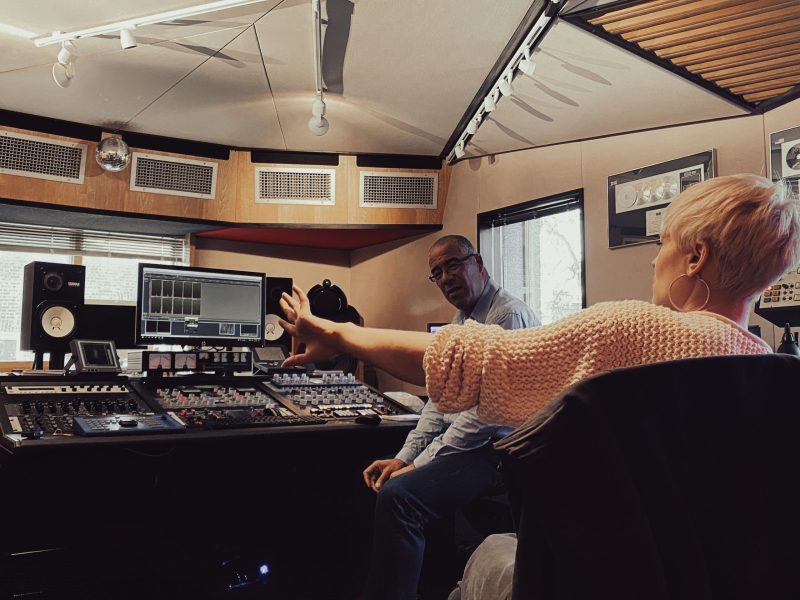 "It has been the most difficult journey of my entire life. It's been joyous and also hell on earth at times, and to hear feedback like yours and you feeling so passionately about my songs/this album, it almost brings me to tears honestly, because it means so much to me.
"I've put literally my heart and soul into it, blood, sweat and tears and everything else I have, so it's amazing. I can't really believe the response. I have been sitting with this for like three years and when you are sitting in a room on your own for the most part, listening to things, you question whether it is any good at all.
…this is sh*t!
"You go through phases where you think, nah, it's sh*t this, you've not got it at all. I went to Abbey Road and sat with Geoff, and he said to me when I got to the studio, I am a mastering engineer so the most you will get out of me is, does it sound good sonically. I'm not interested in the songs or the performance.
"Then he played the first song, and he went, fu*king hell, that's good, isn't it?  He was going through it and saying, this is your Grammy winner,…..He was so passionate about it and I thought, God, this is amazing; I am in the most well-known studio in the country with a big mastering engineer who has done everyone from Ed Sheeran to Adele, and he's giving responses like that. It was at that point where I thought, oh, ok. Not before that. You have doubts whether it's quite good enough, but I feel like those doubts are being shattered gradually."
For my ears, there are some hits waiting to happen on this album. "Flashlights" is a shoo-in for BBC Radio 2 playlisting, surely. Brian Malouf's fave track.
Blown away….
The one track on the album that really blew me away and shows that Ms. Mica Millar is a singer's singer with an incredible instrument, amazing vocal control and really understands how to deliver a song with an emotional connection: "Down River".
A smoky, jazz-tinged, late night blues vibe which the likes of Sarah Vaughan, Ella Fitzgerald, Etta James and the late and great Amy would have been all over to cover. Geoff the Abbey Road mastering engineer told Mica: " That's your Grammy winner." I concur!
Born and raised in Manchester Mica grew up in a musical family – her father a seasoned session drummer and her mother a former promotions exec' at EMI. Exploring songwriting from as early as eight-years-old, Mica independently released her first two, self-penned and produced solo singles "My Lover" and "Not The First" in 2017/18.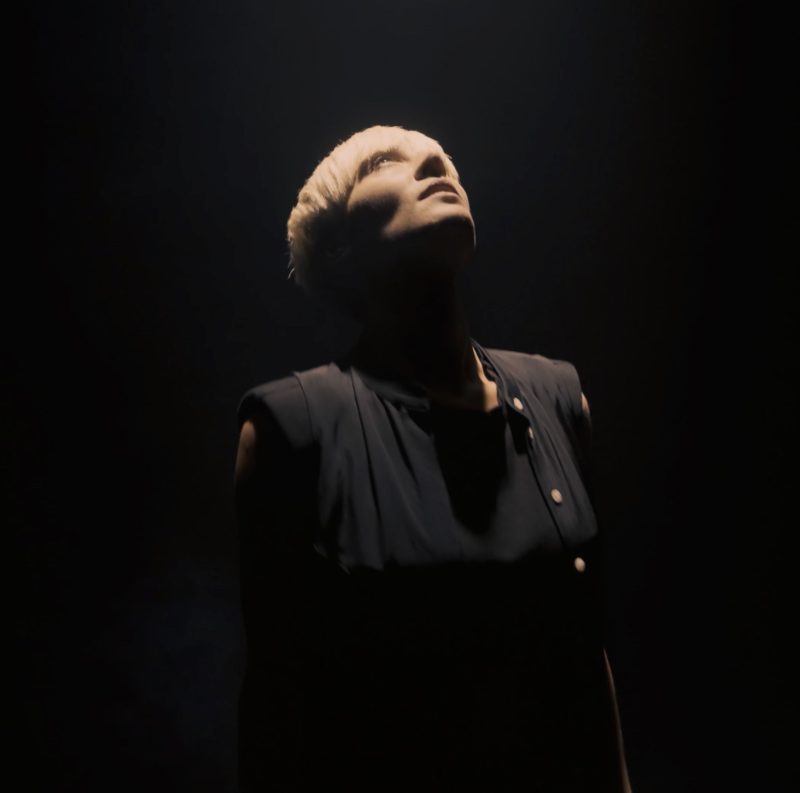 Her third single, "The Defender", (released in 2018) caught the attention of Goldie, after they met backstage at a festival in Herefordshire. Goldie subsequently joined Mica on production duties for the finished release. 2020 saw Mica collaborate with multi-instrumentalist and producer Lack of Afro, on a fourth release, "Wait For Me".
Since 2017 Mica has toured with her ten-piece band headlining shows at prestigious venues across the northwest, and she also teamed up with Joy Division/New Order bassist Peter Hook and The Manchester Camerata Orchestra as a guest lead vocalist for "Joy Division Orchestrated".
Including shows at The Royal Albert Hall and Sydney Opera House. Confirmed to join them again in October 2022 for two special performances at the London Palladium and Manchester Apollo.
That well known 'curse' in the music industry, "the difficult second album", which scares many bands and artists trying to follow-up their debut, should surely NOT bother Mica after the heck of a battle she overcame to make and release her first born!
Tell you what….Next time the likes of Guetta, Harris, Clean Bandit et al are seeking a world class singer to front one of their bangers for global chart success, they'd do worse than drop Mica Millar an email – and they better prepare to be gob-smacked!
By Steve Best
---
The single "Girl" is out now.
The album "Heaven Knows" is out in June 2022 – firm date TBA.
UK Tour dates announced soon. Sign up for priority tickets at https://ffm.to/micamillarlive.opr
Watch out for the full review of "Heaven Knows" coming soon in our "Reviews Zone"…..