Ezra Collective release infectious new cut: "May The Funk Be With You."
This groove soaked slice of free-flowing jazz follows Ezra Collective's grime infused single," More Than A Hustler"; a collaboration with Novelist released in December 2021, and the band's first new music in over a year.
"One of the blessings in the storm of lockdown was the opportunity to have jam sessions in the studio", reflects bandleader, Femi Koleoso.  "No theme, no preparation, no plan – just let the funk happen organically.  The magic of improvisation and spontaneity will always be part of Ezra Collective and 'May The Funk Be With You,' perfectly encapsulates that."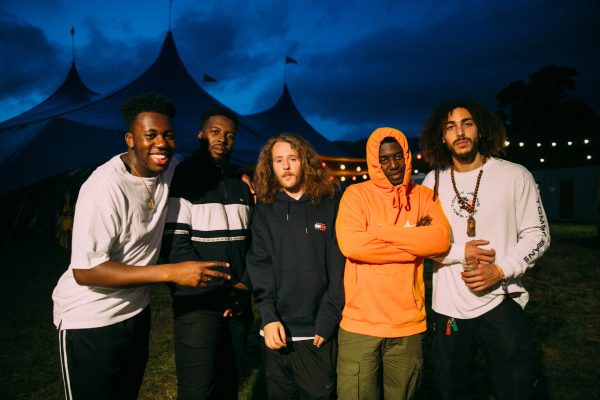 Ezra Collective announce two intimate warm up shows in Paris and London for March (2022) and a performance at the BBC 6 Music festival in Wales, which sold out in 48 hours. The dates are the band's first since a headline performance at We Out Here festival last summer:
25 March – Le Hasard Ludique, Paris
28 March – Village Underground, London
 02 April – BBC 6 Music, Cardiff [sold out]
The various members have also been keeping busy outside of Ezra Collective: drummer and bandleader Femi Koleoso is now an integral part of the Gorillaz line up; bassist TJ Koleoso has played alongside Yazmin Lacey; keyboardist Joe Armon-Jones contributed to Mick Jenkin's new album, toured with Nubya Garcia and is about to release a collaborative EP with Fatima; saxophonist James Mollison has been performing in Nala Sinephro's band; while trumpeter Ife Ogunjobi has been playing sold out stadiums with Burna Boy.