British singer-songwriter Beverley Craven secured her place in the pop music pantheon right from the start of her recording career with her two-million-selling self-titled debut album which went double-platinum, staying in the UK album charts for an entire year and nominated for the 1992 BRIT award for 'Best British Album.'
Beverley's single, "Promise Me", topped the UK chart and was nominated for the 1992 BRIT for 'Best British Single', the same year she scooped the BRIT for 'Best British Newcomer.'
And if both audience and critical acclaim are anything to go by, Beverley's recent work with the "Woman to Woman" project is just as well received as her earlier commercial success.
"Woman to Woman" is back on the road, reuniting Beverley with her hitmaker friends Judie Tzuke and Julia Fordham for their musical collaboration of back catalogues that racked up a whole assortment of awards, hit singles and albums, gold and platinum discs, and plaudits galore.
And fans of the earlier "Woman to Woman" shows and subsequent two live albums have plenty more to look forward to on the 2022 tour, with the addition of Rumer to the team – and maybe some surprise appearances of guest performers throughout the tour.
The increasing energy around "Woman to Woman" is plain to see. In fact, although the concept was Beverley's own brainchild, the reality of "Woman to Woman" has far exceeded her expectations. "I didn't have huge ambitions for it, I just thought it made sense for all of us," she reveals from her home in South Buckinghamshire, where she's spending the day writing and editing backing vocals.
"We were each out there performing alone, and it's great to prove yourself capable and independent, but it's exhausting too. And while smaller gigs are nicely intimate, you can feel very exposed. I did this for years and years…and then I saw Judie online, doing a solo gig with just an acoustic guitarist and one of her daughters on backing vocals. I was a big fan of Judie's when I was younger, and this really wasn't how I remembered her; her albums that were so produced and so full of instrumentation.
"It made me imagine: if we teamed up, we could get a five-piece proper band and play our songs as they're supposed to be played. It made sense musically, it opened up bigger venues for us all, and it gave our respective audiences a bigger draw. But even so, I didn't expect it to do as well as it has!"
Exceeding professional expectations is only half the story; "Woman to Woman" has given its stars something personally unexpected too. The bond between the women is palpable both on and off-stage, and for Beverley this was an unexpected gift of friendship and support right at a time when life threw her a life-threatening curveball.
"Our bond was instant, which took us all by surprise. Perhaps there's something about us having these parallel careers and shared experiences, or perhaps its because we know as songwriters what it takes to dig deep into our psyche and our emotions. Certainly we're all very respectful of each other, and that's the cornerstone of any relationship, isn't it?
"But actually, we not only respect each other; we love each other and we really want the best for each other. I remember standing at the side of the stage with Julia in the middle of a 'Woman to Woman' gig, while Judie did a song by herself. Jules and I just hugged, and I looked into her eyes and said: none of us would be here if it weren't for the other two. Together we are greater than the sum of our parts.
"But for me personally, this took on even greater importance when I was diagnosed with breast cancer in 2018. Julia was staying with me, having flown over from Los Angeles for photo shoots, promos and rehearsals. I admitted what was going on while we were out walking my dog one morning, and she was completely there for me.
"She even came with me and held me tight while I had the biopsy done; she went to all sorts of medical appointments with me, gave me reiki treatments, and even kept my house tidy. It's all added to our bond."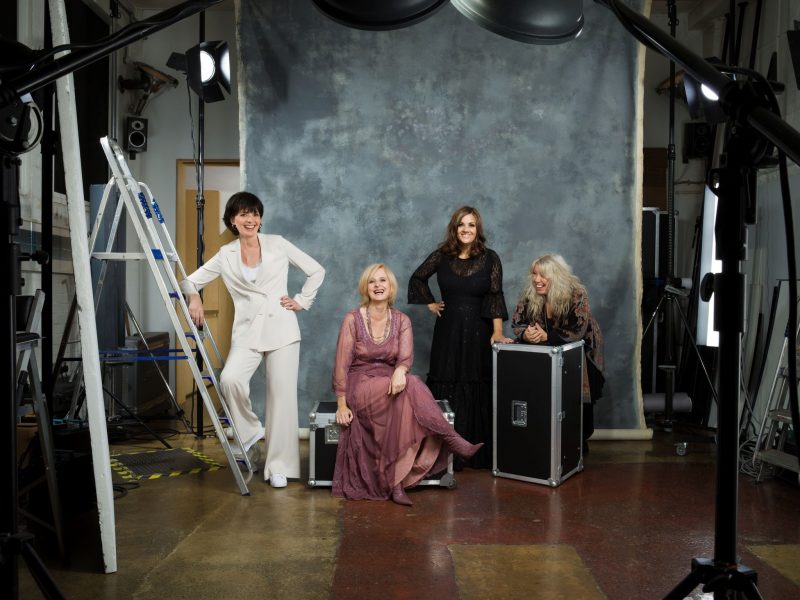 Beverley, now 58, was given treatments including a double mastectomy, and has been working as hard as ever since – but the spectre of cancer continues to cast a shadow of sadness over her life. This was her second battle with breast cancer, having battled it 13 years earlier in 2005. Tragically, her younger sister Kathy died from breast cancer in 2014, at just 44-years-old.
"I kind of knew it would happen again for me. Back in 2005, I begged the surgeon to perform a double mastectomy, but he was sure a lumpectomy was enough. I knew my boobs were a liability because we have familial breast cancer on the Craven side of the family; my paternal aunt had it, one of my cousins died when she was 46. And Kathy was only 44 when she died, leaving behind three young boys.
"I will never get over the loss of my sister. It has changed me – it has taken the shine off life. And every single day, I can't help but feel like I won't be around for much longer."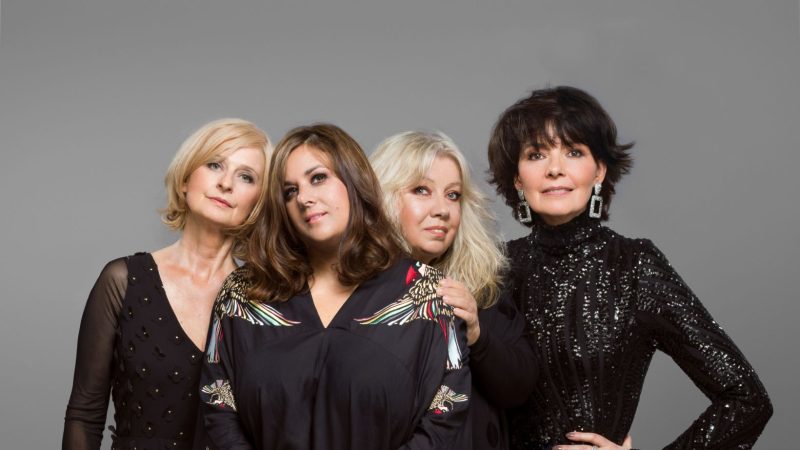 But in the midst of loss and anxiety, Beverley is upbeat; she is thankful for a life in which she feels she has been loved, lucky and hugely successful. She chooses to celebrate the privilege of getting older rather than to mourn any loss of youth. She feels motivated to use time wisely and seize opportunities bravely. But most of all, she is hopeful for the one role she has yet to play and for which she longs with all her heart…
"I want to be a grandma. I have three fantastic daughters – Mollie (30), who was the eight-month bump I was carrying when I accepted my BRIT, Brenna (26) and Connie (25). And I want to be there for my girls when they have their babies.
"I always look on the positive side of things, whether it's learning a lesson or just changing your attitude towards something. But I admit I will feel robbed if I don't get to be a grandma. And I will be a brilliant grandma! I just want that chance, that's all."
• Beverley, Judie, Julia and Rumer head out on the 20-date 2022 "Woman to Woman" tour in the Autumn, playing 20 dates from 21st October in Sunderland to 26th November in Cambridge – including two London shows at Alexandra Palace.   
---
Beverley Craven's Track Record:
1. First song you heard as a child?
Probably my dad playing "The Lion Sleeps Tonight" by The Tokens.
2. First single you owned?
"Telephone Line" by Electric Light Orchestra (ELO). I heard it on Top of the Pops, and I was just blown away. Until then I was listening to and playing classical music, following in the footsteps of my violinist mother, but then I heard this song and thought: pop music, that's what I want!
3. First LP/album you owned?
"Welcome to the Cruise" by Judie Tzuke. I loved her stuff when I was a teenager – which is when music really makes a very deep impression. I still have to pinch myself that I'm working with Judie, and I still get this flutter of adrenaline when she calls and I see her name on my phone.
4. First CD you owned?
"Gaucho" by Steely Dan.
5. Last music you bought?
I don't really buy music any more. I listen to something and either I don't like it or I'm jealous of it and wish I'd written it. I just avoid both reactions really. I know it's a dreadful admission, but honestly I can't remember when I last bought any new music.
6. Which album would be on your wish list as a gift?
It would be something with strings, or a choir. Something moving. I'll say "Light and Gold" by Eric Whitacre; I heard one of the tracks at a funeral and it's beautiful, it just knocked me over.

7. Favourite album?
"Never Forever" by Kate Bush.
8. Best record ever made (can be single/album/EP)?
"Far Away" by Labi Siffre. It's a song he wrote about his partner dying, I think, and it's the best song I've heard in years and years.
9. Guilty secret (or anything perhaps unexpected) in your music collection?
"East River" by The Brecker Brothers. It's probably a bit of a surprise because of the anger in it. It's exciting.
10. What does music mean to you and how does it make you feel?
Put it this way: I've just today been trying to write a second harmony on one of Judie's songs, which Julia will sing on the tour. The first harmony is usually fairly obvious, but a second harmony can be tricky. And I've just stumbled on a harmony that's bloody gorgeous, and it literally just shifted my day. Music does that to you. I feel it in my solar plexus.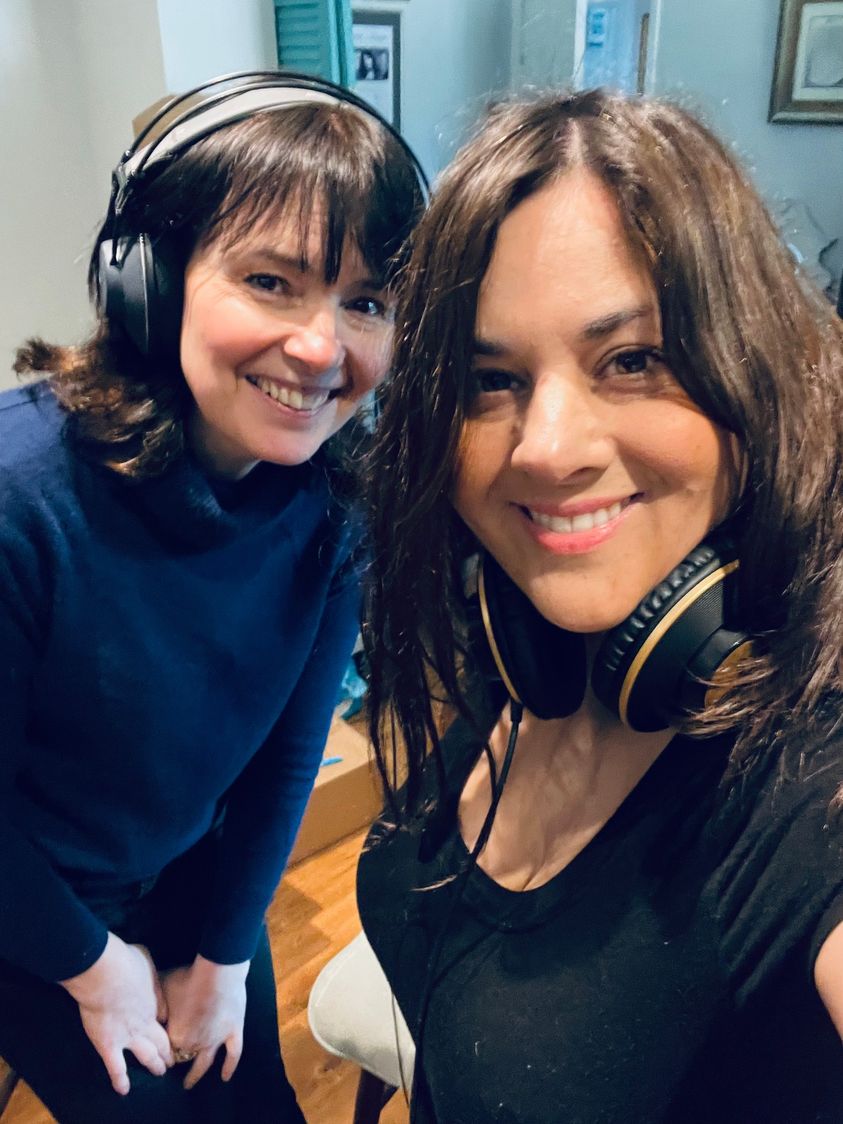 11. Which song or album is a guaranteed mood booster?
Stevie Wonder's "Hotter Than July" album always lifts me. When I was a teenager and someone had just broken my heart, I would go immediately to a sad song and really wallow in it…but the older I get, the more I avoid those extremes of emotion.

12. Which song or album would be the soundtrack to a film about your life?
Let's say "If You Leave Me Now" by Chicago. It reminds me of my teenage years and being pretty regularly heartbroken.

13. Your favourite exercise or driving track?
My sport is swimming (I even competed at national level when I was a child), so I can't really play music. I might turn the radio on for about eight seconds in the car – but then I have to turn it off. I've got so much brain chatter going on, I can't have anything else filling up the space. I just have to have the silence.
14. Best song or album for a romantic moment?
Something with no words to distract…something soothing that washes over you. I'd probably ask Alexa, to be honest. But not classical music…I'd find myself distracted by working out what the cellos were doing there!
15. Which song was played for the "First Dance" at your wedding (if married) or which song would you choose if you did get married?
I was married, but I don't think we had a first dance. And I can't even think about a wedding song, because I would never get married again.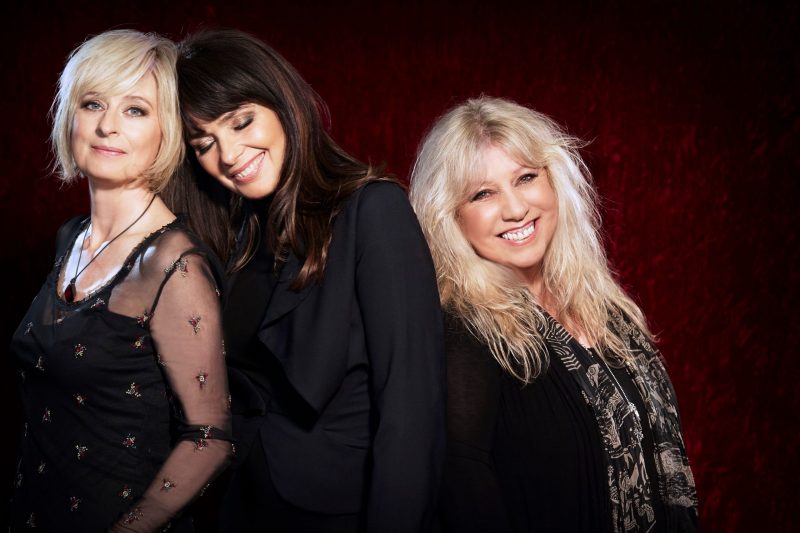 16. Your choice of song to sing at karaoke?
"Lovin' You" by Minnie Ripperton. I can do those notes that only dogs can hear!
17. Which song takes you back to your childhood – and to which specific memory?
"Chanson d'Amour" by Manhattan Transfer. It's another one that my dad would play over and over and over.
18. Favourite band?
I quite like Crowded House.
19. Favourite singer?
Whitney Houston, for her sheer technique, range and control. All those vocal acrobatics…she was astounding.
20. Which song would you like played at your funeral?
I think I'm picking Eric Whitacre again. I'll choose "Sleep" – lots of beautiful harmonies, almost discordant in places, and very moving.
---
WORDS: Lucy Boulter