Canadian singer-songwriter Abigail Lapell has released her third album, "Stolen Time" via Outside Music and several classy singles lifted from the LP.
We say: Surely a contender for Folk album/artist of the year 2022?  A mesmerising magic to her voice and this gorgeous new album.
Written after the banning of Muslim immigrants under the Trump administration, Abigail was compelled to write album track/single "Land Of Plenty" after it struck a chord with her own family's experience of escaping the Holocaust from Eastern Europe to North America. See the video, below.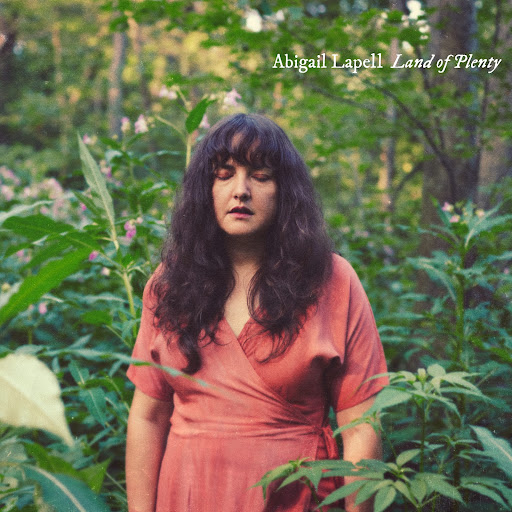 "When the Trump administration first brought in the Muslim ban, I remember watching something about it and just crying; it made me think of my whole family. They didn't have an easy life here. You get here and you have no money, you have nothing to call your own, but you're still rich.
"It's not about romanticising life in Canada, or ignoring the ills of our society. We were just raised with this idea, that as shitty as it is, it's better than any other place or time in history. This is the land of plenty."
Abigail Lapell is the recipient of two Canadian Music Awards; most recently for 'English Songwriter of the Year' in 2020, and previously in 2017 for 'Contemporary Album of the Year' with her record "Hide Nor Hair." She has subsequently hit number one on Canadian folk radio, and amassed an impressive 13 million+ Spotify streams over her releases, all while touring across Europe, Canada and the U.S.
The 11-track album "Stolen Time" is a delicate and reflective set of songs with a touch of 70s folk rock produced by the Canadian music producer and former Arcade Fire drummer Howard Bilerman.
"Stolen Time" strikes a balance between Lapell's acoustic 2011 debut, "Great Survivor", and her two rockier Chris Stringer-produced records, "Hide Nor Hair" (2017) and 2019's "Getaway", while bringing a live-off-the-floor 70s folk-rock vibe and more structural experimentation to the table. Abigail provides skills on harmonica, pump organ and accordion, aswell as vocals across the record.
"Stolen Time" also marks the collaborative meeting of two important music communities for Lapell, who spent formative years in Montreal's Mile End before returning to her hometown: From Toronto, Dan Fortin (bass), Dani Nash (drums, vocals), Christine Bougie (lap steel, guitar) and Rachael Cardiello (viola); and from Montreal Katie Moore (vocals), Chris Velan (vocals), Pietro Amato (French horn) and Ellwood Epps (trumpet); Nashville pedal steel player Fats Kaplin and Vancouver cellist Peggy Lee also play on the album.
Photo credit (Abigail in green): Jen Squires