As funky as fudge!!!! Pre-eminent US funkateers Lettuce keep it deep in the pocket on their latest track, "Gravy Train," – just under six minutes of instrumental groove-soaked goodness.
For fans of The Meters, Tower of Power, Snarky Puppy, Vulfpeck, Scary Little Pockets, Scary Goldings and the UK's Down to The Bone.
New album "Unity" – the band's eighth album – incoming 3rd June 2022. "Gravy Train" dropped 11th March.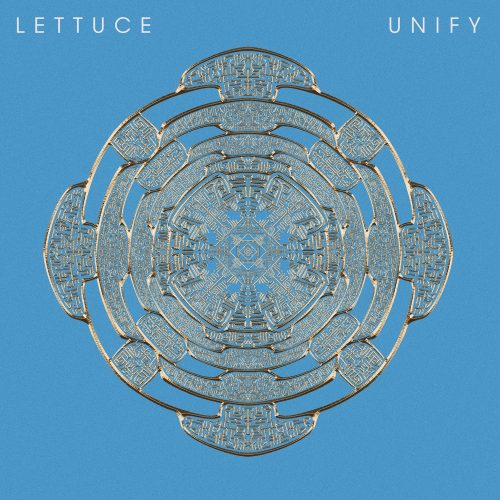 The Boston, US-based sextet, stayed with Colorado Sound Studios in Denver for a third album, which completes a loose trilogy that began with the Grammy-nominated "Elevate" in 2019 and continued with 2020's "Resonate".
Fans can expect plenty of the ultra-funky, soulful and largely instrumental tracks that Lettuce have always been known for. This time around, they have also received the stamp of approval from one of the genre's legendary icons, Bootsy Collins, who can be heard singing on the song "Keep That Funk Alive".
Lettuce are Adam Deitch on drums, Ryan Zoidis on saxophone, Adam 'Shmeeans' Smirnoff on guitar, Erick Coomes on bass, Nigel Hall on keyboards/vocals and Eric 'Benny' Bloom on trumpet.
Approaching three decades since their beginnings – forming when they were teenagers – Lettuce essentially lived on the road until being forced off it in 2020.
They are back out there and booked for a UK gig in September (20th) at London's Scala to kick off an extensive European tour.