British folk music icons Fairport Convention celebrate the 55th anniversary of the band's original formation back in 1967, with a lengthy UK tour showcasing songs old and newer from their extensive catalogue – including tracks from their latest long player, "Shuffle & Go", released just before lockdown in 2020.
During the last five-plus decades, the group that launched British folk-rock has seen many changes, but Fairport's passion for performance is a constant and as palpable as ever.
The band's original members met in 1966, rehearsing on the floor above Simon Nicol's father's medical practice in a house named 'Fairport' in Muswell Hill, London. The building's name would lend itself to the band's moniker upon their 1967 formation.
This year's winter tour kicked off on Wednesday 2nd February (2022) in Tewksbury, and the 28-date trek closes in Buxton on 5th March.
Fresh off of the back of their hugely successful Autumn live dates, the latest tour will see the band play iconic venues such as London's Union Chapel, Manchester's Royal Northern College of Music and the City Varieties Music Hall in Leeds.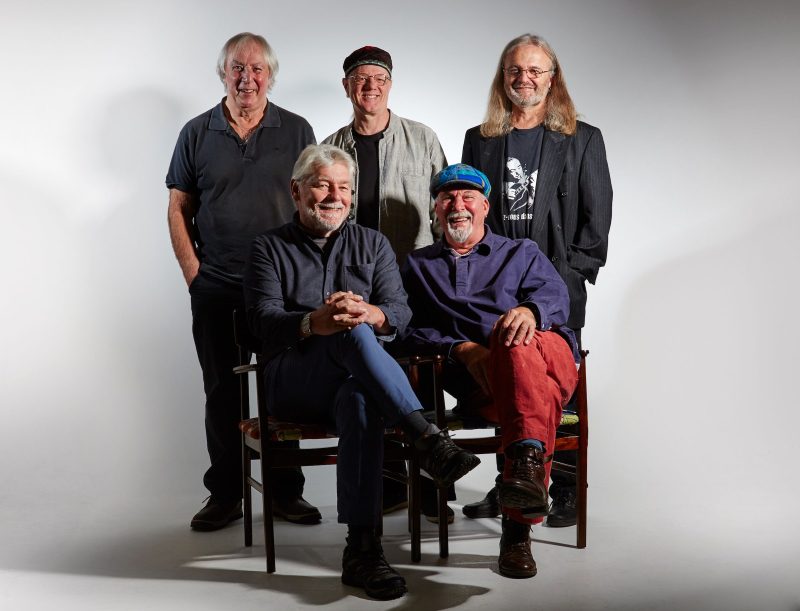 Fairport Convention have won a BBC Lifetime Achievement Award and BBC Radio 2 listeners voted their ground-breaking album "Liege & Lief", 'The Most Influential Folk Album of All Time'.
The band's story, which includes the late Sandy Denny joining after their first album, has been celebrated with television documentaries on BBC Four and Sky Arts.
The current band features founding member Simon Nicol on guitar and vocals, Dave Pegg on bass guitar, Ric Sanders on violin, Chris Leslie on fiddle, mandolin and vocals and Gerry Conway on percussion.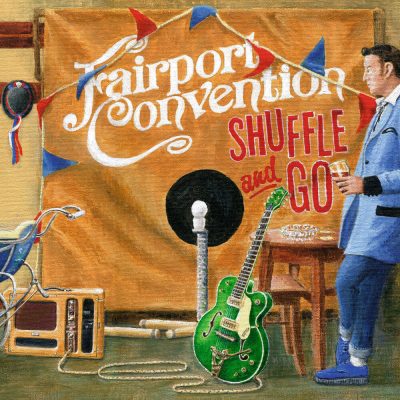 Joining the band on the tour is special guest singer/songwriter Luke Jackson, a performer gaining recognition for his recorded work and live performances, touring the UK, Europe, and America. Drawing on his personal experiences, family life and a number of poignant stories, Jackson's album "Journals" made impact in the media and with fans.
---
Simon Nicol's Track Record…
1. First song you recall hearing as a child?
Nellie the Elephant (1956 single from actress Mandy Miller, produced by the 4th Beatle, George Martin).
2. First single you owned?
Now that would be 'The Poor People of Paris' by Winifred Atwell. It was so long ago, it was actually a 78rpm shellac disc, but I don't remember it getting broken – which was the fate that befell most of those items.
3. First LP/album you owned?
I think it would have been a compilation of 'Great Cowboy TV Show Theme Tunes.' Not a relevant pointer to later musical directions!
4. First CD you owned?
Carmina Burana by Carl Orff.
5. Last music you bought and in what format (CD/vinyl/digital download)?
'A' by Agnetha Fältskog on CD.
6. Which album would you be happy to receive as a gift?
Anything from Bob Dylan's back catalogue. Except the Christmas one, of course….
7. Favourite album? (Choose more than one if need be…)
Maybe 'Gaucho' by Steely Dan, or 'Abbey Road' by the Fab Four.
8. Best record ever made (can be single/album/EP – and choose more than one if need be)?
Early Elvis: 'Hound Dog' or 'Heartbreak Hotel.'
9. Guilty secret (or anything unusual or perhaps unexpected) in your music collection?
'Richard Strauss: Vier Letzte Lieder' by Jessye Norman. Not guilty at all, but possibly unexpected.
10. What does music mean to you and how does it make you feel?
Exciting, fulfilling and emotional. It makes me both proud and humble, big and small, powerful and insignificant – and above all, very grateful for a life spent playing it with my mates.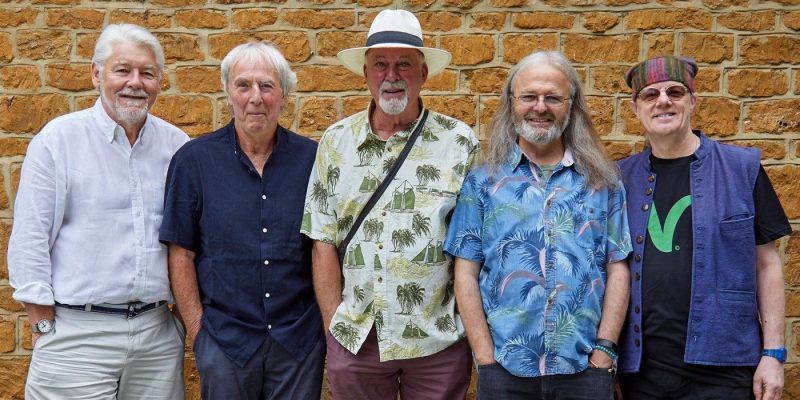 11. Which song or album is a guaranteed mood booster?
'Lonely Boy' by Andrew Gold.
12. Which song or album would be the soundtrack to a film about your life?
'The Long and Winding Road' by the Beatles.
13. Your favourite driving track – or music to exercise-to?
'El-Rayo X' by David Lindley. The whole album.
14. Best song or album for a romantic moment?
Crikey! Do people still do that? (Er, yes many still  do, Simon, if they can put the mobile 'phone down long enough that is!!!)
15. Which song was played for the "First Dance" at your wedding (if you are married) or which song would you choose if you did get married?
Sadly, I am fundamentally incapable of even the slightest vestige of the terpsichorean arts. Also, I have no desire to shake my booty for the amusement of others, even on such an auspicious occasion.

16. Your choice of song to sing at karaoke?
Billy Joel's 'Piano Man.'
17. Which song takes you back to your childhood – and to which specific memory/memories?
'In the Mood' by Glenn Miller. My folks loved that LP, and it would always be playing when they had their pals round to the house for meals or parties. Used to listen from the stairs when I was in single figures, and couldn't wait to grow up.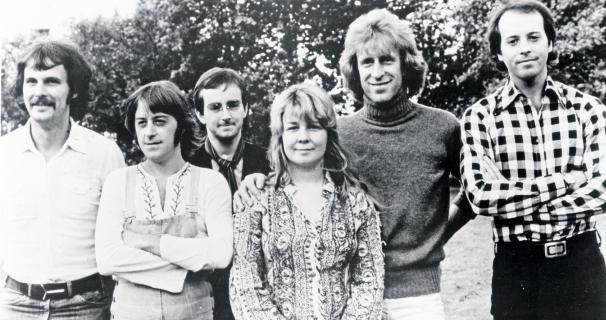 18. Favourite band (or bands)?
The Gigspanner Big Band, The Bar-Steward Sons of Val Doonican, The Trevor Horn Big Band, Planxty, The Beatles.
19. Favourite singer (or singers)?
Ella Fitzgerald, Trisha Yearwood, Linda Ronstadt, Frank Sinatra, John Doyle.
20. Which song would you like played at your funeral?
'Sand and Water' by Beth Neilsen Chapman.
---