Norwegian pop stars Astrid S and Dagny have teamed up to perform a gorgeous acoustic rendition of their collaborative single "Pretty". Astrid – Norway's most streamed artist – has previously teamed up with talents such as JP Cooper, Shawn Mendes and NOTD, among others.
With more than eight million monthly Spotify listeners, and following the release of her debut album "Leave it Beautiful", Astrid S is most definitely on the ascent. Aside from her music, Astrid S joined Greta Thunberg for her 'Fridays for Future' event in Sweden and has committed to touring sustainably to stand by her beliefs.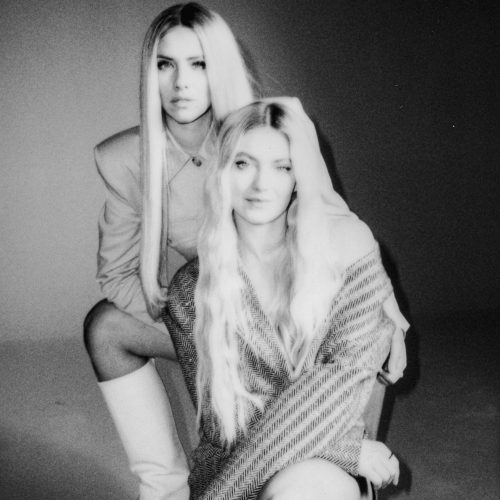 The critically acclaimed Dagny's distinctive style of pop music was established after her debut hit "Backbeat" in 2015, drew fans from all over the world. Since then, Dagny has collaborated with artists such as Børns, Steve Aoki, Seeb and pop sensation Katy Perry, with whom she wrote "Never Really Over".
Dagny has sold out headline shows internationally and her two-times platinum debut album "Strangers/Lovers" includes the smash hit "Somebody" – certified four-times platinum.
It's been quite the year for Astrid S, who as well as working on new music for 2022, has just made her acting debut as the lead role of Cinderella in the Norwegian remake of the classic "Three Wishes for Cinderella", resulting in a top three best in history opening weekend for a Norwegian family film.
Astrid also wrote/sang the lead song "Når Snøen Smelter", (When The Snow Melts), for the film's soundtrack.
Photos: Sarah Abraham