Promising Liverpool rockers Mexican Dogs drop the official video to their infectious new single, "Run, Run, Run" – a track which respectfully nods to Bolan and T Rex, with a good measure of grunged-up guitar riffs added to the mix.
Mexican Digs are: Gaz Wilcox: guitars and vocals, Carl Rooney: drums and Sonny Winder Rodgers on bass. Recorded at 3rd Planet Studios, "Run, Run, Run" was produced by Andy Fernihough and is released by Fretsore Records.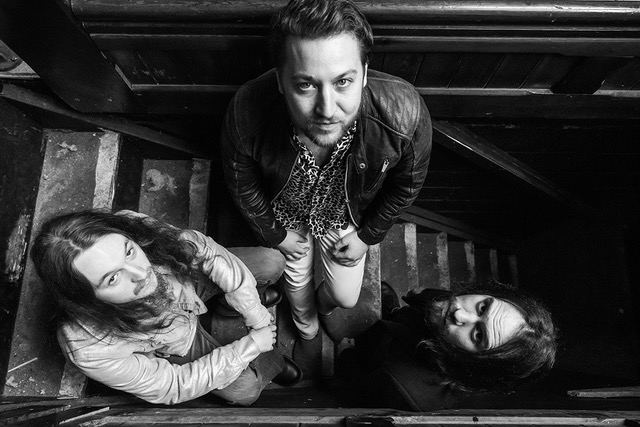 Ex-Bribes member Gaz Wilcox took a year out and then formed Mexican Dogs after meeting drummer Carl Rooney – who has toured with Echo & The Bunnymen, Iggy Pop, The Hives and performed at Glastonbury – and bassist Sonny Winder-Rodgers
The new single follows debut cut, "You & I", which has clocked up in excess of 40k streams.  With a four-track EP coming soon in 2022 and following sold out shows in Liverpool and London, Mexican Dogs play Liverpool Arts Club on 25th February.