With the clock ticking down to the release of their first album in almost a quarter of a century, The Boo Radleys flick to the last page of their new chapter by releasing their long-awaited, full length release's closing track, "Alone Together."

The band's seventh album. "Keep On With Falling" drops on 11th March 2022.

Signed to Creation Records through the 1990s, 1995's runaway hit, "Wake Up Boo!" lifted from their number one album, "Wake Up!" gave the band their moment in the spotlight, climbing towards the upper reaches of the UK Singles Chart at # nine. Their 1996 follow up, "C'Mon Kids!" and "Kingsize" completed the set for The Boo Radleys, before their split in 1999.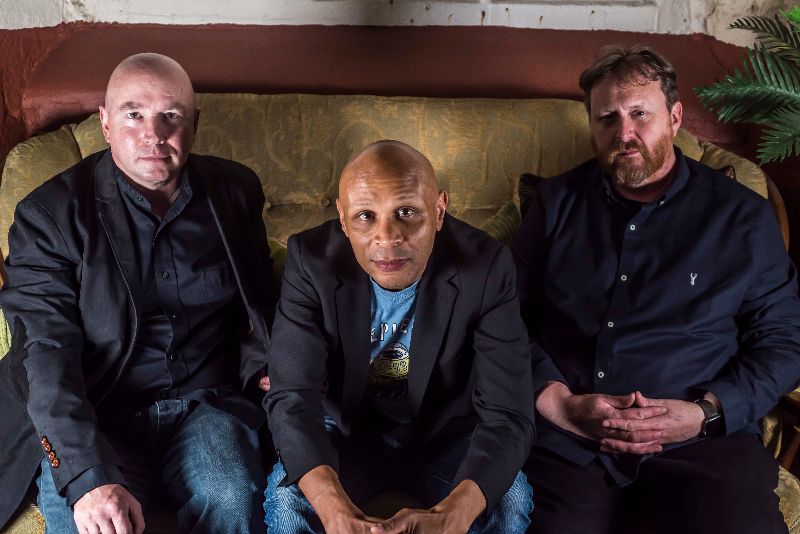 Founding members Simon 'Sice' Rowbottom, Tim Brown and Rob Cieka take to the road in April with a run of six intimate live dates, beginning where the band's story started, at Preston's legendary Action Records. The shop's label released the band's landmark debut, "Ichabod and I" back in 1990.
Having embraced a run of UK dates last autumn, first shows since 1997's Reading Festival appearance, the band's return to the road in April will combine full band shows with small instore sets and meet-and-greets.
Sat 16th April 2022: Preston, Action Records (acoustic)
Sun 17th April 2022: Liverpool, The Cavern (in association with Phase One/Jacaranda)
Mon 18th April 2022: London, Pryzm (in association with Banquet)
Wed 20th April 2022: Cambridge, Portland Arms
Thu 21st April 2022: Bedford, Esquires
Fri 22nd April 2022: Portsmouth, Wedgewood Rooms