Supergroup Holy Holy are back on the road for a UK tour at the start of March, to once again celebrate the timeless music of the late David Bowie.
Rescheduled from 2020, after the pandemic-forced postponement, the "Best of Bowie" show features legendary producer and long-time Bowie friend and collaborator Tony Visconti. He is joined on stage by musicians Jessica Lee Morgan, Paul Cuddeford, James Stevenson, Janette Mason and Steve 'Smiley' Barnard.
And filling Bowie's dauntingly large vocal boots once again is singer-songwriter and Heaven 17 frontman Glenn Gregory.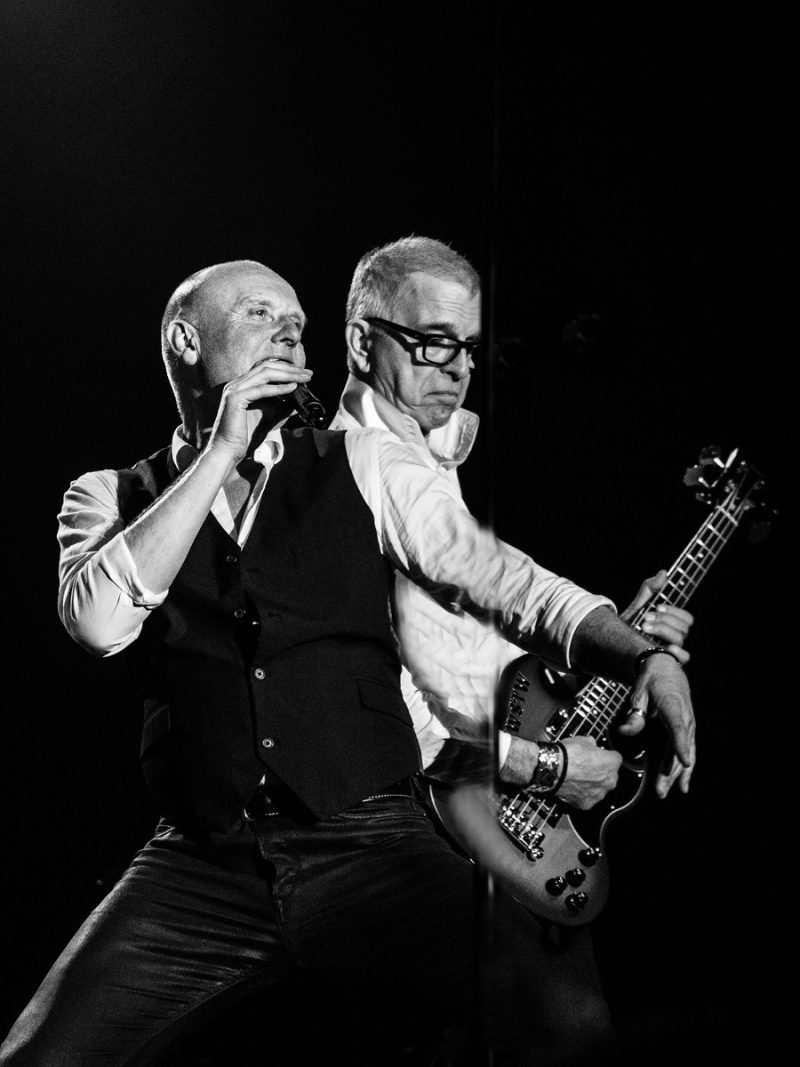 Glenn was handpicked for the band when he was working on an album called "International Blue" with Dutch artist Stephen Emmer. Producing the album was Tony Visconti, just as he was crystallising the Holy Holy project – and he noticed a vocal quality in Glenn that he knew would suit the Bowie back catalogue perfectly.
You can read our earlier interview with Tony Visconti via the link at the bottom of this page. The group formed in 2014 with Bowie's knowledge and blessing, to tour the album "The Man Who Sold The World", a track from which the band takes its name.
Mostly because of finances, this 1970 album was never toured – but it fills an important place in the Bowie pantheon. Apart from spawning hits such as "Moonage Daydream" and "Hang On To Yourself", along with the title track, this was one of the first of Bowie's studio albums to bear the Visconti production stamp. He plays bass on it, too. Tony would go on to produce nine more Bowie albums, including his final album: "Blackstar".
Ahead of the nine-date tour, Glenn talks to us from his home studio in Primrose Hill, London, where he is currently writing music for an upcoming ITV series.
As well as chatting about some of the tracks that have benchmarked his life, the upcoming tour and his love for the Bowie songs he now performs, he also addresses the notable personnel change this year.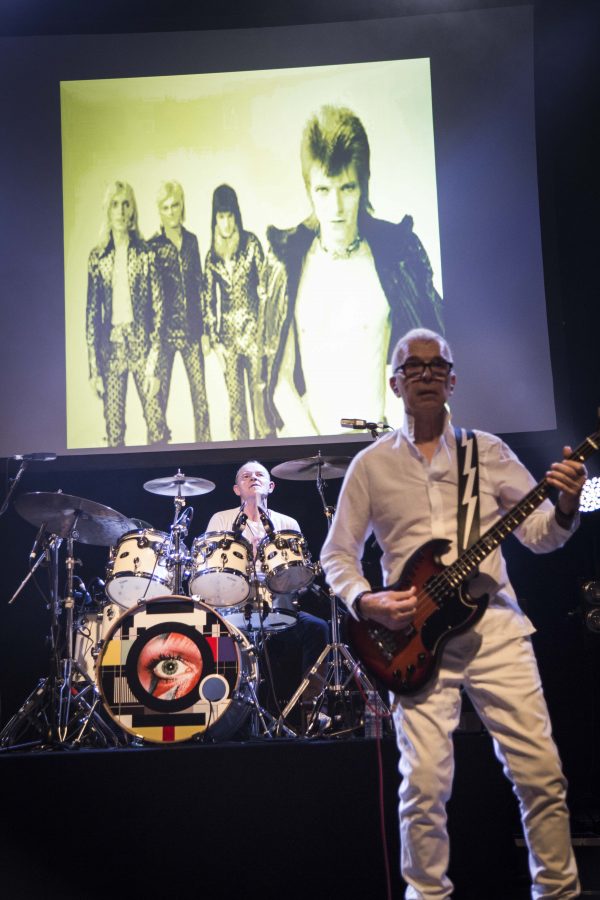 Drummer and original Spider from Mars, Woody Woodmansey, has been at the heart of Holy Holy since its inception, but now the Ziggy Stardust alumnus is stepping back from the band over what he describes as "medical differences" on CoViD-19 vaccination. But Glenn knows the performance will transcend the players.
"Obviously, the fans are going to miss Woody. It's nice to have him up there; he's got an amazing energy and he hits the drums harder than just about anybody I've ever met. But the songs are the songs. And Tony's up there, and I'm going to sing them as well as ever. I think people will genuinely love it."
Glenn has treasured memories of seeing David Bowie perform in Glenn's home city of Sheffield many years ago, when young Glenn and some mates faked i.d. to gain entry to the student-only gig at the University! Circa 1974/75.
Glenn came face-to-face with his musical hero when he (Glenn) was in the Human League, and David Bowie turned up to see the band at a small London venue. Glenn was alone in the dressing room when the door opened and there stood superstar Bowie, who told star-struck Glenn he had a "great band" and praised them as "the future of music".
---
Glenn Gregory's Track Record:
1. First song you heard as a child?
The Walt Disney album version of "Peter and the Wolf" by Sergei Prokofiev. I remember it was dark red coloured vinyl. It's still one of my favourite pieces of music.
2. First single you owned?
Apart from Pinky and Perky? My first proper single was "Ride A White Swan" by T-Rex.
3. First LP/album you owned?
Probably one of those Top of the Pops ones from Woolworths…but let's go round that! My proper answer to that is "Talking Book" by Stevie Wonder.
4. First CD you owned?
"Blondie" by Blondie – the band's first album. I owned it on vinyl already, but when I moved to London and left my record collection at home in Sheffield, I really missed that one. I loved that album, and I was in love with Deborah Harry as well.
5. Last music you bought?
I don't buy that much any more. I sold my entire record collection a while back, for peanuts, because I am the king of declutter and own nothing! But I just bought an original 1970 vinyl album: "The Man Who Sold The World" by David Bowie, for my son Louis. He's just turned 19, he got a new record deck for his birthday, and he has really good taste in music.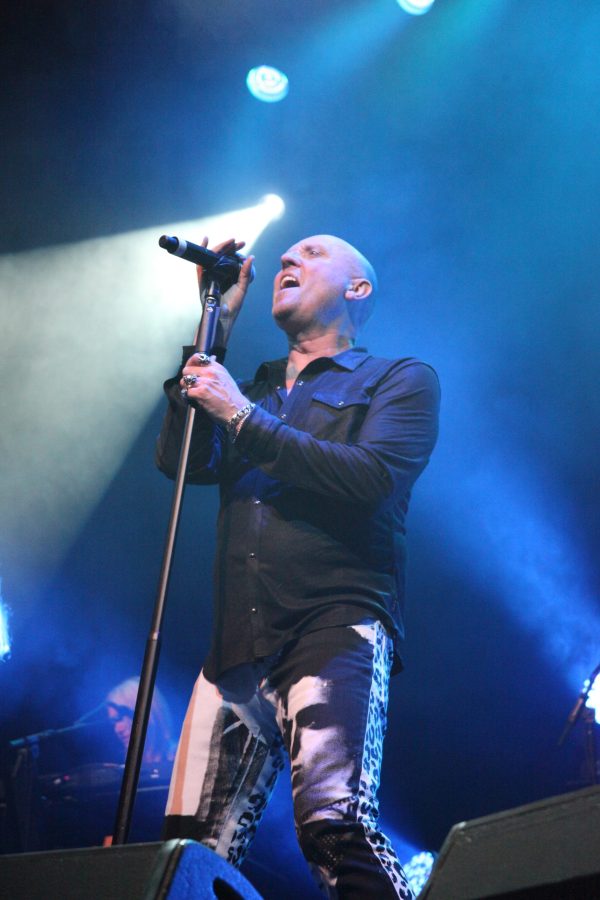 6. Which album would be on your wish list as a gift?
One album I would welcome into my minimalist house is "Jammy Smears" by Ivor Cutler. He was an absurdist poet, and he would sing these very strange songs while playing an old pump organ. Very, very funny – and I wish I'd held on to that album!
7. Favourite album?
This obviously changes daily…but the album I always go back to, and always want to hear the whole thing, is "Raise" by Earth, Wind and Fire. I love it, and I play it a lot.
8. Best record ever made (can be single/album/EP)?
"Let's Get It On", the album by Marvin Gaye. My son and his friends were playing it the other day, and with every track that came on, I thought: oh my God, this is amazing! It is brilliant.
9. Guilty secret in your music collection?
I've got to say "Jolene" by Dolly Parton. The whole album. I love a bit of Dolly. I remember when Heaven 17 were recording "The Luxury Gap" at AIR Studios near Oxford Circus (London)… I was playing that album, really loud, on the studio CD player. Then I came in one day, and [bandmates] Martyn [Ware] and Ian [Craig Marsh] had put the CD in the microwave. They microwaved my fucking album!
10. What does music mean to you and how does it make you feel?
Sometimes people ask me what I do outside of music…and I don't want to sound like a workaholic or anything, but music is also my play. It's my night and day. If I'm not on tour, I'm writing. It is what I am. I love it and I can't ever do without it.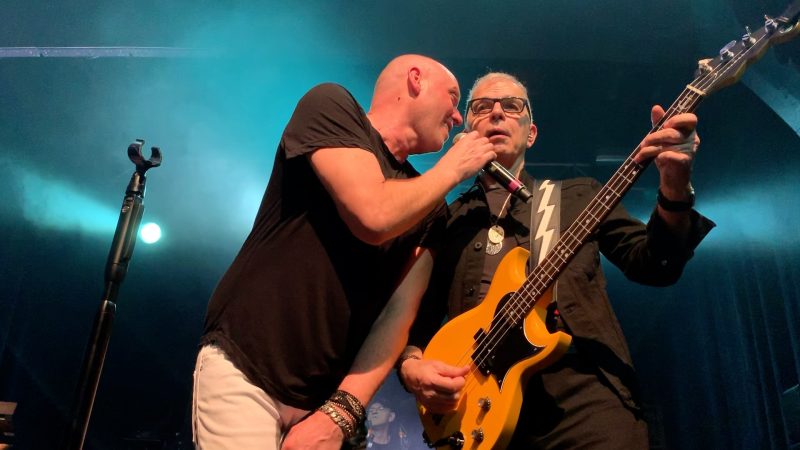 11. Which song or album is a guaranteed mood booster?
Depends; it could be as diverse as a bit of Sex Pistols or a bit of soul. I'll say "Super Fly" by Curtis Mayfield – that's a really guaranteed mood-booster, that one!
12. Which song or album would be the soundtrack to a film about your life?
I think it's an album that, whenever I hear a track from it, I have to go back and listen to the whole thing – "Young Americans" by David Bowie. I love it; it's an album I can put on in the dark, with headphones on, and don't think about anything else. It's romantic and beautiful.
13. Your favourite driving track – or music to exercise to?
Oh, it's got to be a bit of AC/DC. Or Nirvana. Something heavy. My wife, Lindsay, is a bit of a rock chick. I remember when she was heavily pregnant with Louis, she'd drive off to work in the morning with a Nirvana riff shaking the windows, and I'd be in bed thinking: "Linds, it's going to deafen the boy!"
14. Best song or album for a romantic moment?
"Transformer" by Lou Reed. Back in my formative years, this was the album to put on at four or five in the morning when the party was going down.
15. Which song was played for the "First Dance" at your wedding (if married) or which song would you choose if you did get married?
We didn't have a first dance, because we got married at Marylebone Road register office with just two friends. But we went to The Ritz that evening for dinner, and our friend sent a note to the house band, a little quartet – and they played us "Let's Stay Together" by Al Green.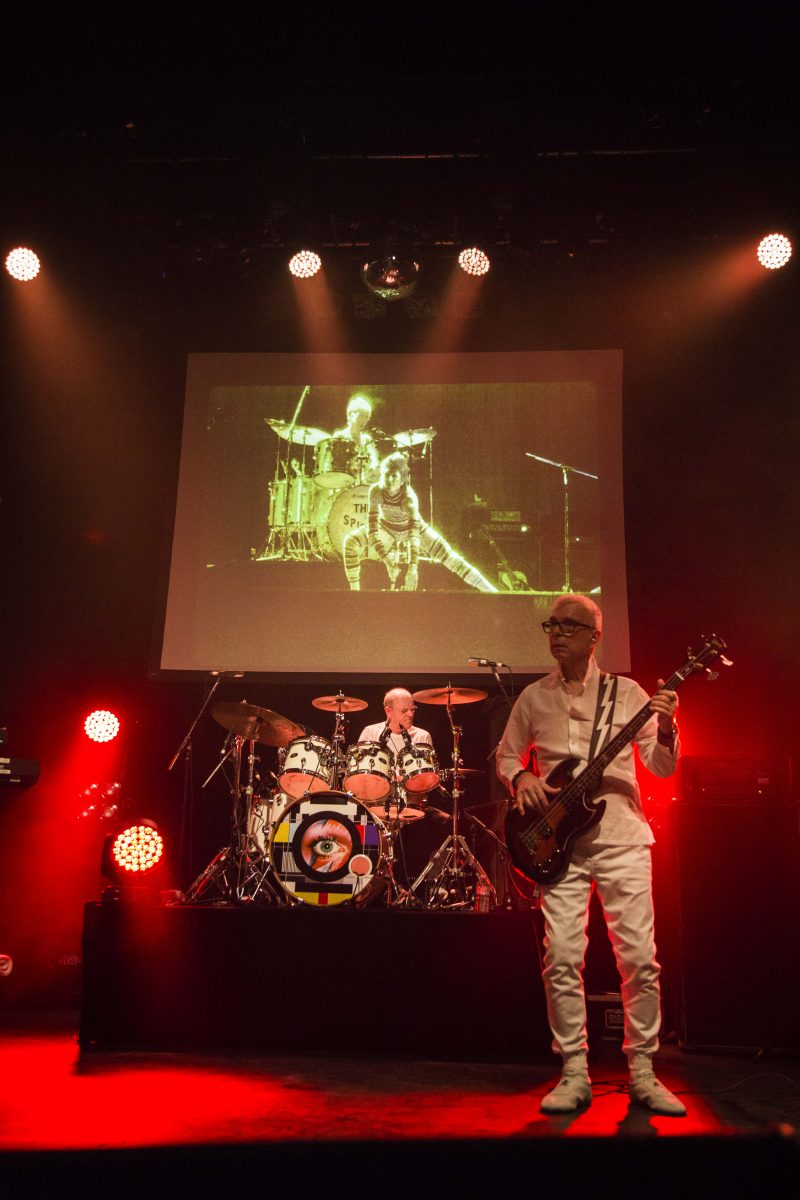 16. Your choice of song to sing at karaoke?
Always "Ruby, Don't Take Your Love To Town" by Kenny Rogers. The lyrics are amazing, I've always loved that song, and it's a good timbre for my voice.
17. Which song takes you back to your childhood – and to which specific memory?
"Ballroom Blitz" by Sweet. In the last year of junior school, I was in my first ever performance on stage….starting up the old wind-up siren for the start of the song. Some guys had a band, and I used to sing – but my first performance was winding up the siren!
18. Favourite band?
I think probably Chic. When the Human League split, and Martyn, Ian and I became Heaven 17, we could have more of the musical influences we were listening to, rather than an electronic, futuristic sound. And since I was young, that was always a lot of soul and a lot of black dance music.
19. Favourite singer?
I know it sounds like I'm doing this on purpose…but it would have to be David Bowie. I'm in Holy Holy because Tony said he could hear something of David in my singing – which put a big grin on my face. And I remember Tony called me one day, and said: Glenn, I'm just in the studio with David, he's dancing about listening to our (Holy Holy) version of 'Width of a Circle', and he's just said it's good to hear his songs sung the way they should be sung. That was an amazing moment.
20. Which song would you like played at your funeral?
I don't know if we'll get this together, though I have tasked several people that might outlive me…but I want the Heaven 17 song "Come Live With Me" – performed by a colliery brass band. There's nothing as emotive and emotional as a colliery brass band…and those chords! People would be weeping for a week.
---
WORDS: Lucy Boulter
---