Manchester band The Blinders drop their EP "Electric Kool-Aid (Part 1)" on 14th January (2022), and prepare for a UK tour opening for The Cribs which kicks off in March.
The Blinders have sold out their EP release show which they play in their Manchester home town the day after the release.
The lead single "City We Call Love" is a potent punk-influenced track which is being heavily supported by Radio 1 (Jack Saunders, Clara Amfo) and BBC 6Music (Steve Lamacq, Chris Hawkins).
The heavily tipped indie-rock band have also just released a cover of Echo & the Bunnymen's "The Killing Moon" – recording the track and video at Parr Street Studios in Liverpool, where the Bunnymen recorded the original track.
The studio has since been shut down by property developers. The Blinders are "honoured" they got to pay homage to one of their major influences in this way before it shut its doors.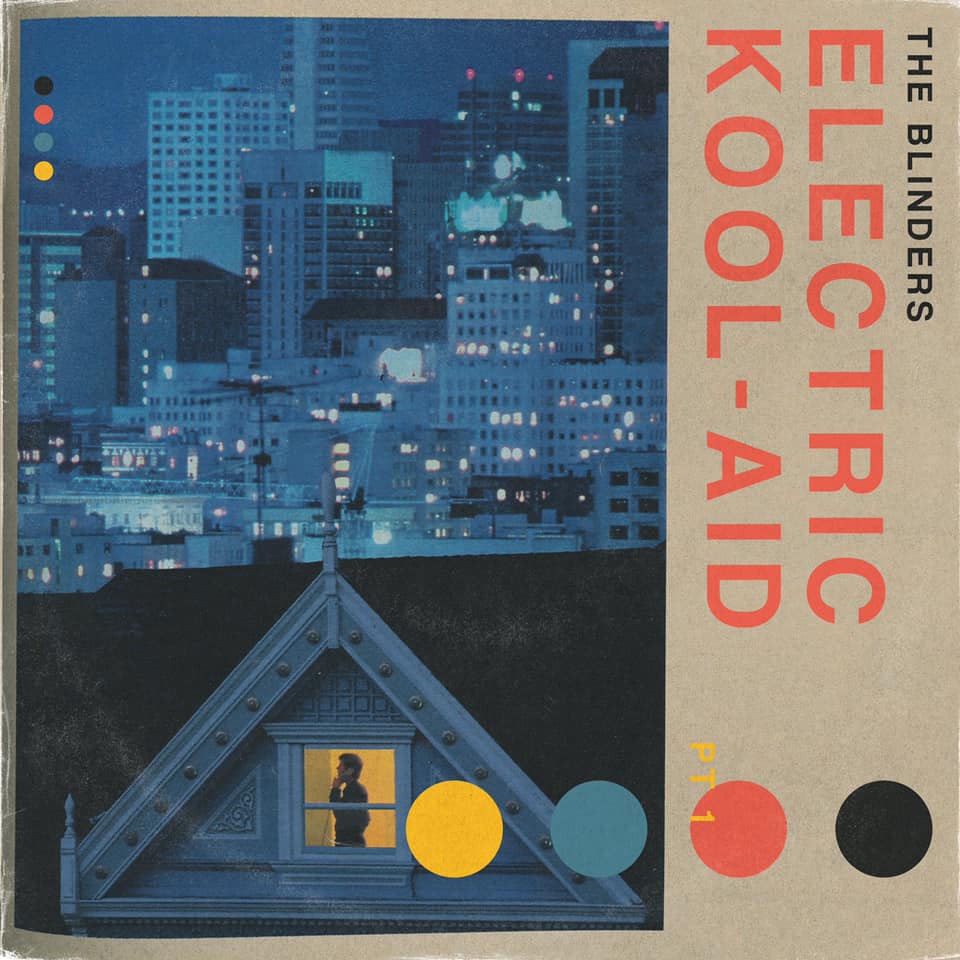 Their September 2021 headline tour saw them sell out shows across the UK, including London's Electric Ballroom and the Albert Hall in Manchester.
In 2019 they also played a host of festivals including Glastonbury and Spain's Benicassim. Since emerging in 2018 as a three piece and releasing two well-received albums, The Blinders now come armed as a five-piece.
The five cuts on "Electric Kool-Aid (Part 1)" offers up a classy slice of psychedelic-infused indie-rock, which has been described as "a cross between IDLES, Psychedelic Porn Crumpets and Arctic Monkeys."
Vocalist and guitarist Thomas Haywood's lyrics range from the political frustration of "The Writer", to a close examination of love on "Barefoot Across Your Water" and "Hate To See You Tortured".