Punk poet high priest, dubbed the Bard of Salford, John Cooper Clarke is a national treasure. Not because he may look like he was dug up, but because he is a brilliant wordsmith, funny as f*** and has been taken to the bosom of the mainstream TV and radio world in the last few years. His poetry now on the national curriculum.
A regular guest on such comedy panel/quiz shows as "9 Out Of 10 Cats Do Countdown", "Would I Lie To You", "Pointless Celebs" and "Have I Got News For You" – where he absolutely shines and often makes the assembled trendy comics sound as mundane as a paving slab.
If JCC was a building, surely there'd be a Grade 1 listed preservation order slapped on him. He is 73-years-old today (25th January 2022) and still has the energy of a man half his age – and the brain of Oscar Wilde on an LSD trip!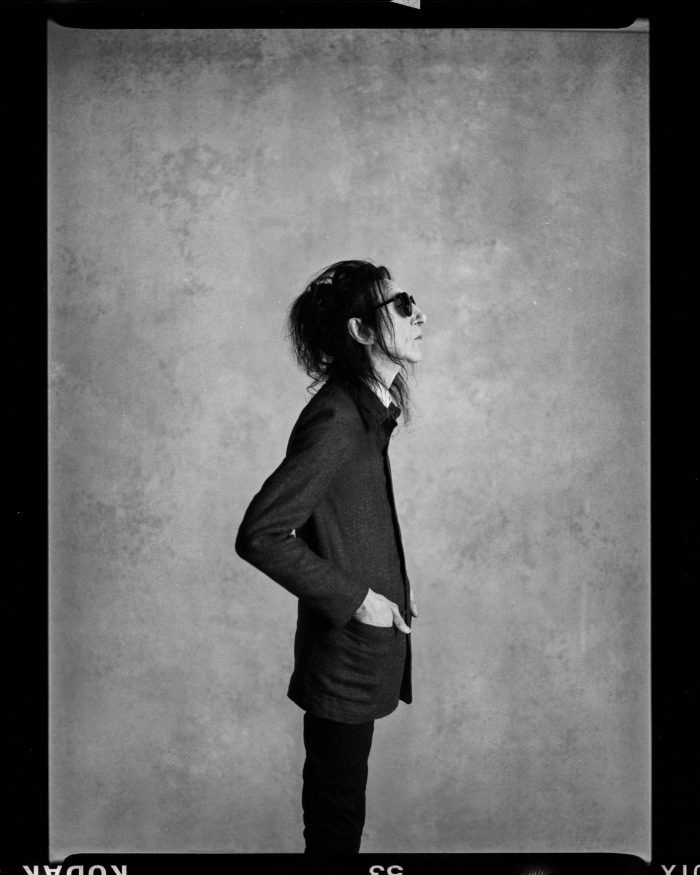 A true survivor, he started out in the '70s punk era having bottles, cans and suspect yellow liquid lobbed at him as he stood on stage reading from his collection of handwritten poems, a support to famous bands such as Joy Division, New Order,  The Sex Pistols, The Buzzcocks and The Clash.
When John started out as a stand-up poet, most touring bands or artists would normally invite another band or maybe a singer-songwriter to open up for them on tour.
But here was this strange creature with a thick-as-pea-soup-fog-Manc' accent, dressed all in black with less meat on him than a butcher's apron……(I caught his act in circa 1978, opening up for Be Bop Deluxe. Brilliant…."You'll never see a nipple in the Daily Express…."I Married A Monster From Outer Space"….).
Heroin
Spiky hair, dangly earrings, skin tight drainpipe trousers, winkle picker boots, looking like more like a refugee from the Sex Pistols than a poet, physically dodging the missiles, his head bobbing and weaving like a veteran boxer to avoid being hit, but always winning over the crowd in the end; and always finishing his full set. Albeit sometimes with a rather soggy jacket than before he walked out on stage!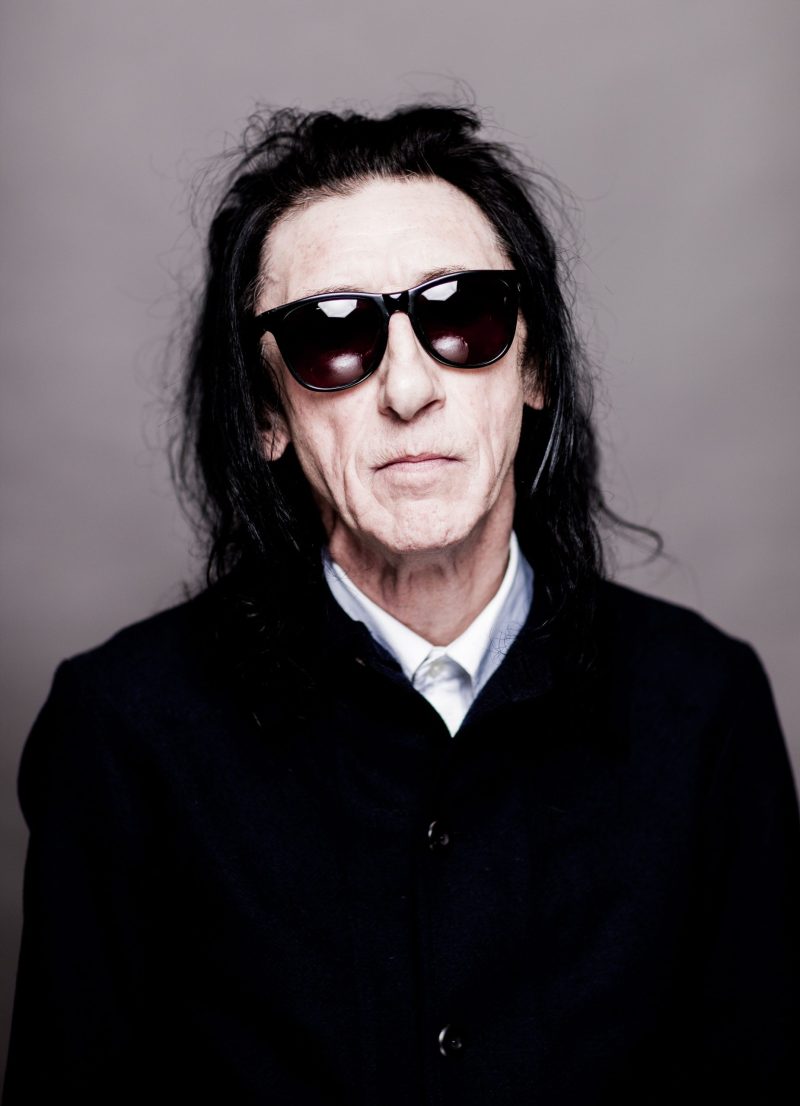 A heroin addiction back in the day could have claimed him, but it wouldn't friggin' dare! To deprive the world of this one-off, mould-broken when he was born, pin sharp wit and raconteur. The epitomy of cool, even in his 73rd year. When I grow up, I want to be Dr John's dress sense!
His life would make a fabulous biopic, and you can read about a lot of it in his 'couldn't-put-it-down' auto-biography, "I Wanna Be Yours", published by Picador/Macmillan, which came out in paperback recently.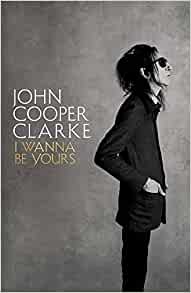 It's a cracking read, and as one would expect, hysterical – penned by the man himself and not a ghost writer, of course. His latest book of poetry, "The Luckiest Guy Alive (Picador/Macmillan) is a must-read too. (Cover art by no less than Peter Blake.) I defy anyone to read any of his words and not hear them being said in a Salford accent. Somehow, it adds great value.
The memoir – which has been reprinted four times in hardback – explores his extraordinary life, and brings in such stars as Nico, Chuck Berry, Bernard Manning, Linton Kwesi Johnson, Elvis Costello, Mark E. Smith, Gil Scott Heron, Joe Strummer, Alex Turner, Plan B aka Ben Drew and Elbow's Guy Garvey. He recounts stories of his rock and roll and performing career, and an encyclopaedic take on popular culture over the centuries.
But to appreciate this trader of a lost art, one really must catch him live. His books are fabulous, but once you see and hear him on stage delivering his lines with precision timing and that fabulous Manc' drawl, (which is kind of what a sneer sounds like) life may not be the same again. To try to verbally or on paper describe John's poetry and performances, is rather like using dance to describe architecture!
The Bard of Salford
On his Bard of Salford tag, John chuckles when he says he has not lived in Salford "for most of my life, but I grew up there. I thought from an early age, as soon as I'm old enough to steal a car, I'm outta here!" (I did wonder if he was a bit mutton jeff and if they actually said he is barred from Salford?) On the "Punk poet" label: "Yeah, punk launched me onto the punk scene and without punk rock, I'd have been probably been a local eccentric, perish the thought!"
For some years John has lived in Colchester with his second wife Evie and their daughter Stella. He tours regularly and his venues grow bigger every tour. His latest tour – 27 dates – kicks off in March (2022) in Tring, Hertfordshire and closing in Tenby, North Wales in June. The tour includes London's iconic Hammersmith Eventim Apollo in April, and dates in Ireland and Paris.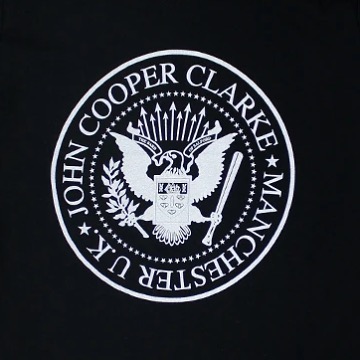 He has some famous fans who dig his work, including one Sir Paul McCartney, who doesn't hold back in his admiration, in the foreword to John's autobiography, with this cracking quote:"John Cooper Clarke is one of Britain's outstanding poets. His anarchic punk poetry has thrilled people for decades and his no nonsense approach to his work and life in general has appealed to many people including myself for many years.
"Long may his slender frame and spiky top produce words and deeds that keep us on our toes and alive to the wonders of the world. Keep rockin' John!" How bloody cool is that?
What does Dr. JCC think of Macca's praise? "Oh my god, it was fantastic. What do you think I feel, you know? Good lord. I never thought that'd happen; that I'd ever be on that guy's radar. I was amazed he even knew who I was. I am very grateful to him for that."
Of course, in today's digital age, you can source a stack of John's live performances on-line, but he has released a bunch of hit albums pre-internet, and they are simply magic. The crackly vinyl adds cream to the cake. Legendary producer Martin Hannett committed John's voice to tape backed by a band of Manchester music stars, such as Be Bop Deluxe's Bill Nelson, Buzzcocks' main man Peter Shelley and The Durutti Column's Vini Reilly, under the name of The Invisible Girls.
Arctic Monkeys' Alex Turner is a huge fan of John's work, and put the lyrics to John's brilliant poem, "I Wanna Be Yours" to their own music, on the band's 2013 worldwide hit album, "A:M.".
Suicide note…
In 2016, John sang led vocals on an album with his pal, The Stranglers' legend Hugh Cornwell, "This Time It's Personal" and the pair set out on a UK tour with a band to promote the album. Music Republic Magazine covered their Birmingham gig (Dec 2016), which you can read here: https://musicrepublicmagazine.com/2016/12/john-cc-o2/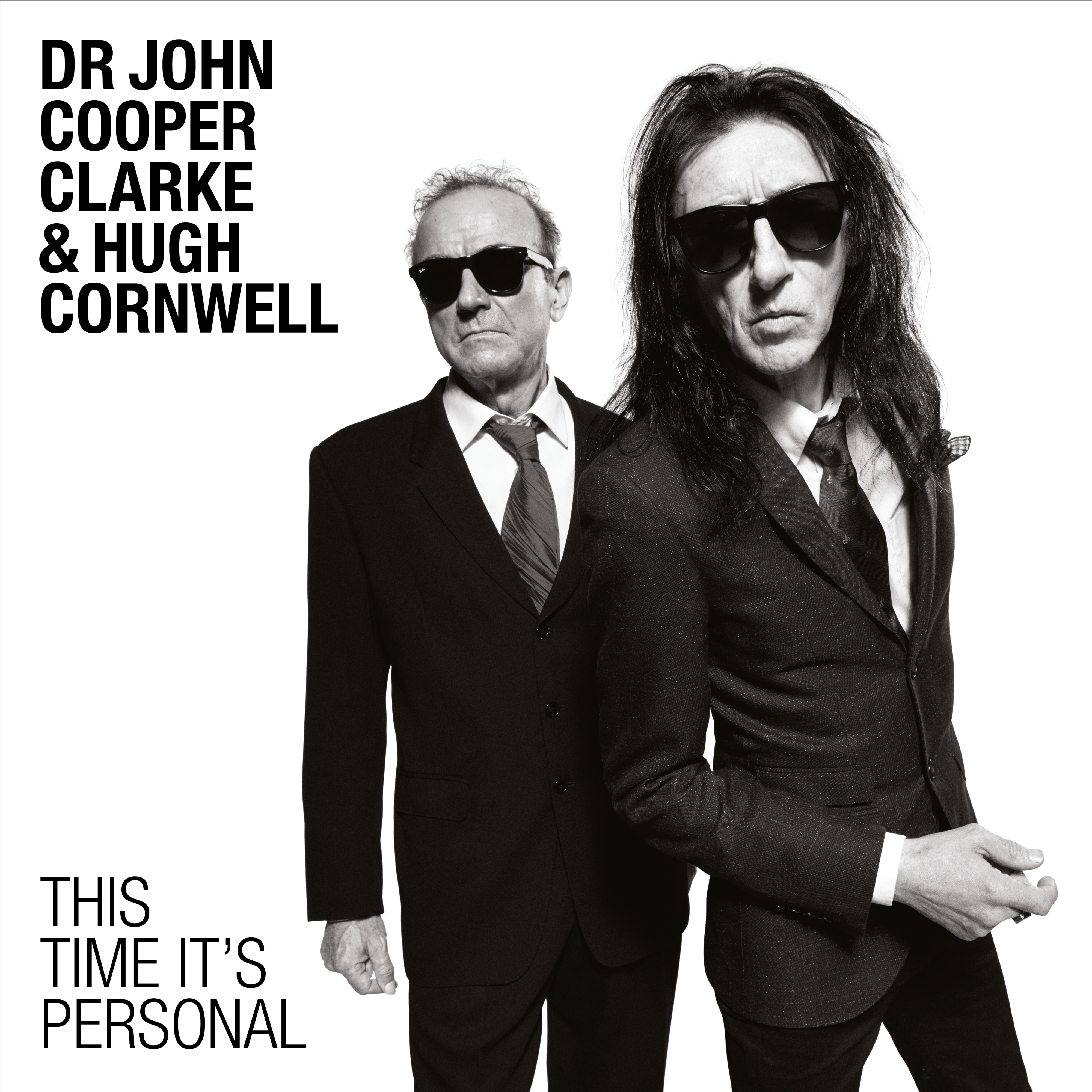 John's collaboration with Plan B, "Ill Manors", spawned a best-selling soundtrack album and a hard hitting movie. John's much requested poem/track, "Evidently Chickentown", was used as the soundtrack over the credits of the penultimate episode of the hit US crime drama TV show, "The Sopranos".
The good doctor is a regular host of BBC 6 Music shows, and he was the guest of BBC Radio 4 cornerstone show, "Desert Island Discs" in 2019, where he quipped: "….all the finality of a suicide note, without the actual obligation of topping yourself".
In 2015, Sony honoured JCC with a Book set, Anthologia, a CD and DVD collection of his live and recorded history, with tributes from among others Sir Paul McCartney and Kate Moss. He appeared as himself in the Joy Division Biopic movie, "Control". Dr. John presented a TV documentary on Thomas De Quincey's "Confessions of an English Opium-Eater" in the BBC's second series of "The Secret Life of Books."
The doctor will see you now…
By the way, just to avoid possible future embarrassing mishaps when you go see John at one of his gigs, and maybe get to meet him after the show and want your nasty little rash checked over, the man is not a doctor of medicine! In July 2013, he was proud to be awarded an honorary doctorate of arts by Salford University, for "a career which has spanned five decades, bringing poetry to non-traditional audiences and influencing musicians and comedians.". In typical JCC style, he told those assembled at the ceremony:"Now I'm a doctor, finally my dream of opening a cosmetic surgery business can become a reality."
He says Covid lockdown "played right into my hands……..I had a memoir to finish that I'd already been paid for, and a full date book for gigs which had to be put in abeyance, but it played into my hands or I'd still be writing the book now, having to honour those shows for at least 18 months."
John's a bit of a self-confessed Luddite, owning no ("media" as he puts it…) modern communications technology, such as a mobile 'phone or computer. He jots down his notes for new poems on note books he has "all over the joint". His poems are all written by hand in note books, plus there's a few 'Post-It' notes to be found at his abode.
Here's a fabulously clever extract from his self-deprecating poem, "Get Back On drugs You Fat F***": "You're the size of a minor emirate, You were good once, But I don't remember it…."
So what drives a creative who has done it all? "I've not done it all yet. But there's always something better to do than write a poem. But on the other hand, it becomes your M.O. and is baked in. Some people keep diaries. I'm a professional, and people don't want to hear the same stuff all the time, so you got to keep it coming, keep it fresh. People get their favourites, and then a few that are gonna maybe take them by surprise…."
Who is inspiring him now, musically? "Fontaines DC. 'A Hero's Death' comes to mind. Oh and Ren Harvieu (who is also from Salford) and her new album 'Revel In The Drama' (2020). Love her stuff, a great voice."
His ambitions are simple and sincere: "Just to stay alive for as long as humanly possible. In fact, that is my ambition; for things to stay as they are." A nation collectively concurs….
---
Dr John Cooper Clarke's "Track Record":

1. First song you heard as a child?
My mum Hilda was always singing when she was doing the housework; songs of the period. Her two favourites were 'Bei Mir Bist Du Shein' (1937) by the Andrews Sisters, and the one that struck me was 'You Belong to Me' by Jo Stafford (1952).

2. First single you owned?
'Diana' by Paul Anka (1957) or 'Lonely Boy' by Paul Anka (1959).That reminds me…..I was in France with my wife who is French, at a big family wedding, and the DJ played this track and I went up, and in my bad French , asked him what it was. It was an REM song from Paul Anka's 'Rock Swings' album. I went out and bought it straight away. I think it is fantastic. The REM song 'Everbody Hurts'; Paul wrings every last drop of meaning out of that song.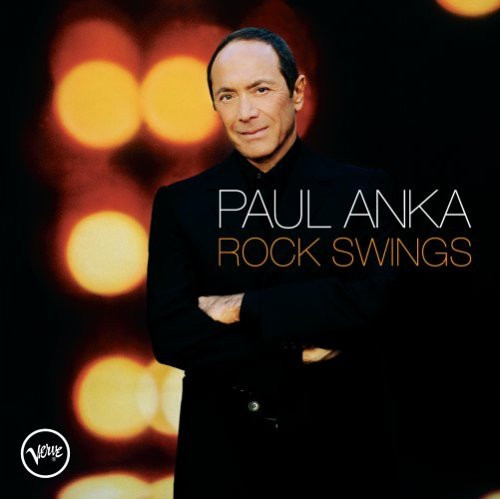 3. First LP/album you owned?
I didn't start buying albums until quite late on; I was a singles' kid. It was either 'Elvis' Golden Records' (compilation album on RCA from 1958) or 'The Eddie Cochran Memorial Album'. (The Eddie Cochran Memorial album was his second album, on Liberty Records, released in May 1960. Previously issued as '12 of His Biggest Hits' in April 1960, but after Cochran's death on April 17th that same year, it was retitled and reissued).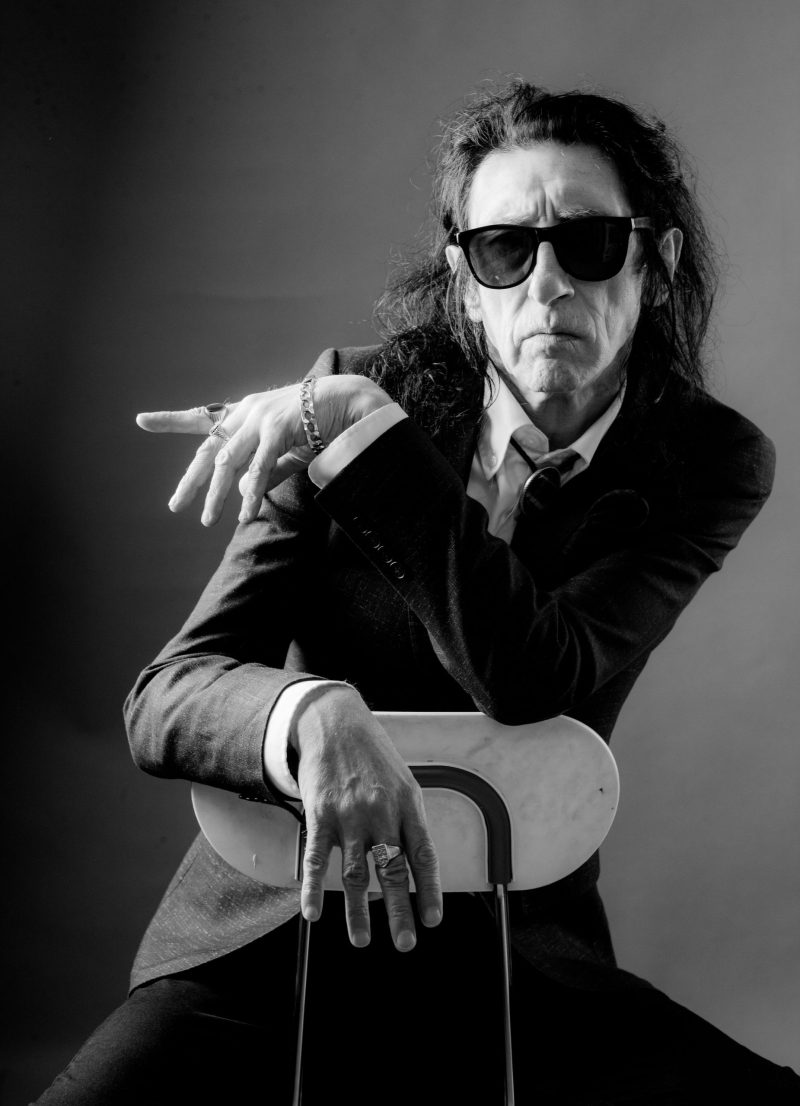 4. First CD you owned?
I was late getting into CDs. I don't like them. I like vinyl, but I listen to most of my music on cassettes. C60, C90, go! I've got a Ghetto blaster in every room. It's the closest thing to vinyl and you don't have to look after it with kid gloves. I converted everything onto cassettes a long time ago, for use in the car.
The first time I played a CD, it was a Sinatra album, and I was, 'Is that really Frank?' He was a demi, semi, a millionth of a semi-tone higher than he should sound. Frank Sinatra was the soundtrack to my early life, so if anybody knows Frank, it's me. It didn't sound like Frank to me, but you can't fight progress.
The first CD I bought was a technological update of an album I already owned, 'Dion & the Belmonts Re-Union' recorded live at Madison Square Garden in 1972. I thought CDs would be a flash in the pan, but how wrong I was.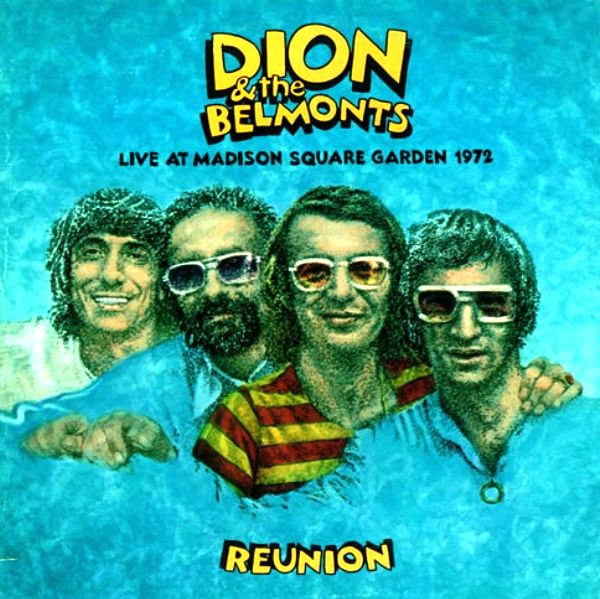 With vinyl, who cares about the odd scratch; that was nothing compared to Radio Luxembourg (John was referring to the often, poor reception quality of picking up that station in the UK!)
There are many cleanliness nerds….What's the point of cleaning up say, The Velvet Underground? Anyone who wants to clean that up digitally has missed the point. I always play Howling Wolf, 'How Many More Years' whenever I DJ on BBC 6 Music, and it sounds like it was recorded over a faulty telephone line. There's something about the mixture of that bad microphone, The Wolf's voice through that bad equipment and Hubert Sumlin's overloaded guitar. Cleaning that up, again, you've missed the point.

5. Last music you bought and in what format (CD/vinyl/digital download)?
Back to vinyl: 'In The Wee Small Hours', Sinatra, in its re-issued vinyl form. With the original sleeve art, which is absolutely sensational. A painting of Frank stood on a lonely street corner… This album is recorded in a studio with Nelson Riddle, in front of an invited audience and is conducted like a gig; a very small gig to Sinatra's standards. I was a massive fan of Frank, and I saw all of his movies with my mum, because my dad worked away all week. I loved 'Young At Heart' with Doris Day.
6. Which album would be on your wish list as a gift?
I play this guy a lot. Chet Baker, but I'm not really a jazz expert. I like the set pieces like Dave Brubeck's 'Take Five', but I do love Chet singing. I love the way he sings a song and I love the songs he sings. I've got them all over the place on CDs and records, his instrumental stuff with just the odd song on it with him singing. So, I'd like an album of all the times where Chet sings; all his vocal stuff on the same album, which would simplify my life no end. Chet's version of 'My Funny Valentine' is probably the best version of that song.
7. Favourite album?
It alters on a daily basis, but I could answer all these questions with Elvis Presley! But you've got to mix it up a bit. I was gonna say The Velvet Underground, the one with 'Sister Ray' on it ('White Light/White Heat' – 1968). Yeah, Sister Ray I played for years and it's about 20 minutes long (17.32), and for a long time I thought, OK, I get it, let's put the other side on without getting to the end of the song. What a mistake.
The first time I played it to the end, the whole 20 minutes, you can't know what a great piece of music that is without going right through it, you know. You're not the same person before that song started.
It's such a great floor-filler; it's a terrific dance track in the same way that any Phil Spector record or Beach Boys record is. It's got that kind-of Sam The Sham thing going on. You can imagine girls in cages and big white go-go boots. It's not entirely an art-rock classic…. The more you listen to it, the more there is in it – it gets positively orchestral, but it never stops rocking.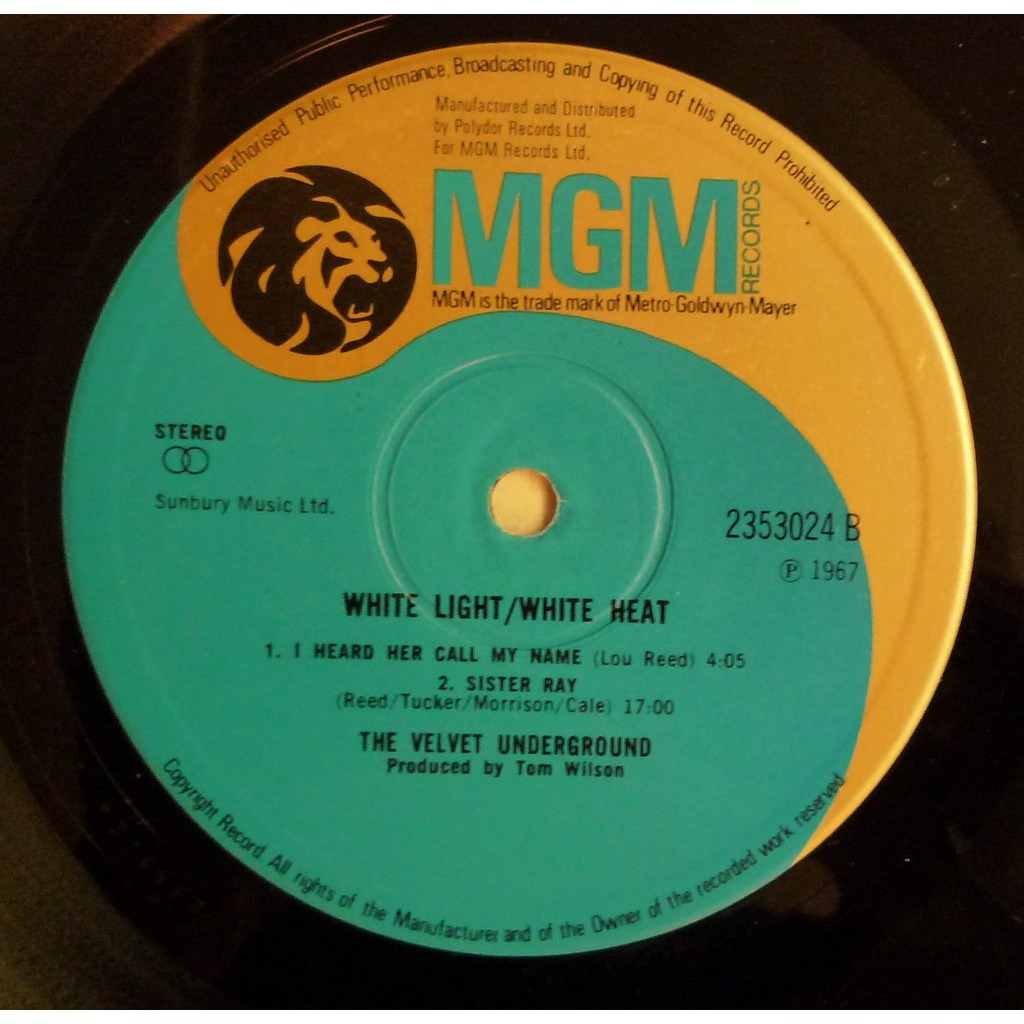 Actually, another one too….my right hand man Johnny Green's dry cleaner Glen lent him this three-disc set for us to listen to in the car, songs that have been banned by The BBC. Some of them you can tell why, but some, you think what did the miserable bastards ban this for?
One of them is 'St.Therese of the Roses' by Malcom Vaughan. I've got that track by Jackie Wilson with Billy Ward and his Dominoes, a beautiful song and perfect for Jackie's operatic side and he does a great job. But what the hell did the BBC hear to ban the Malcom Vaughan version?
8. Best record ever made (can be single/album/EP)?
This is very difficult, er….It's gotta be 'The Sun Sessions', Elvis. It touches every base before he invented rock and roll as we know it. 'Blue Moon' and things like that; Bill Monroe type stuff. The best thing that can happen to a song is to have Elvis Presley sing it, whatever the genre. He could have been Caruso if he'd have wanted; he was as good as Mario Lanza; any of those people.
(The conversation with Dr. JCC leads on to his memory of sitting with rock and roll legend Little Richard and his musicians…. 'I remember Little Richard was talking to his musicians about a chord progression that Johnny Marr had used on a Smiths' track' – and meeting more of his music heroes, such as Jerry Lee Lewis).

9. Guilty secret in your music collection?
I don't go for guilty secrets; my life's an open book, literally! But here's one I wouldn't play in mixed company: 'Two-Time Slim by Snatch and the Poontangs.'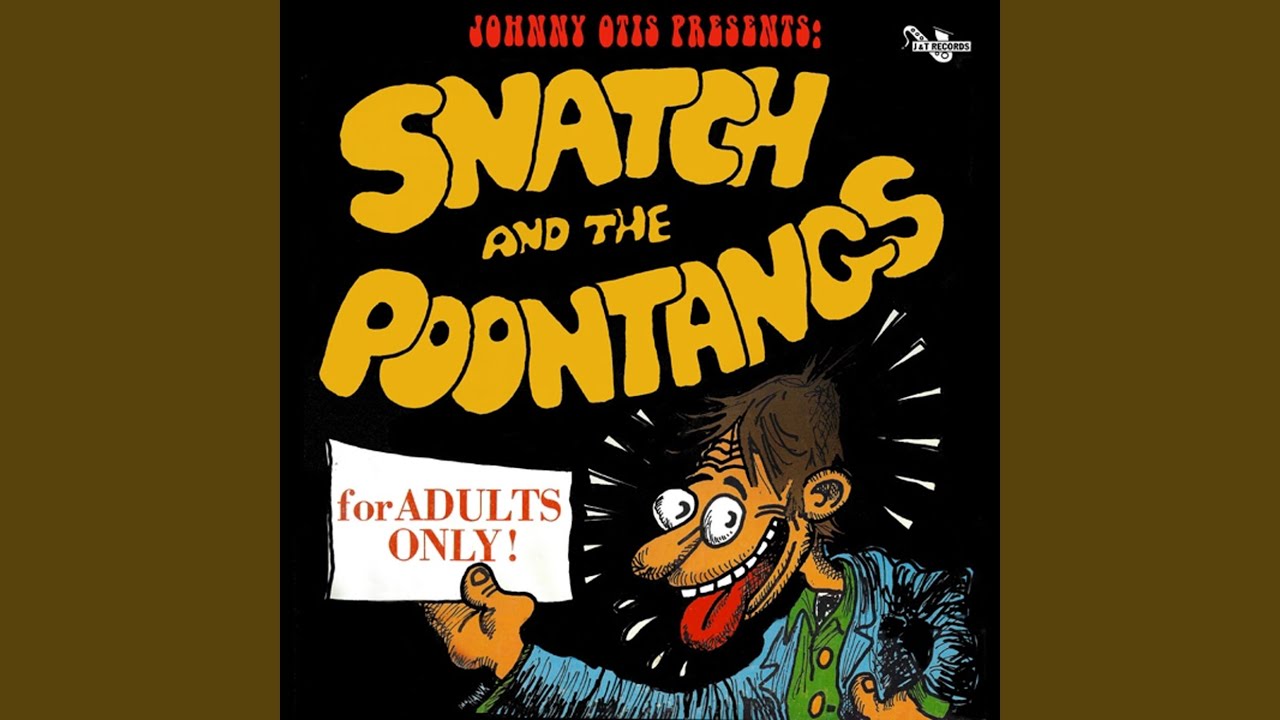 (This is actually Johnny Otis on drums and piano, his 13-year-old son Shuggie Otis on guitar, bass and organ – with some really awesome blues guitar licks – and singer Delmar Evans. This spoken-word acoustic blues track features VERY naughty language, as does the whole self-titled 1969 album, their sole release under this name).

10. What does music mean to you and how does it make you feel?
I like the odd instrumental and classical track, but instrumental music is like a movie without the screen. It's only natural as a words guy that music means the most to me when it is in the service of a song. I like songs, but I don't think a hit was ever a hit because of the words.
Nowhere is it more evident (re: being in the service of a song) than 'Astral Weeks' by Van Morrison. I'd never heard anything like that before, and I rediscover that album almost every week.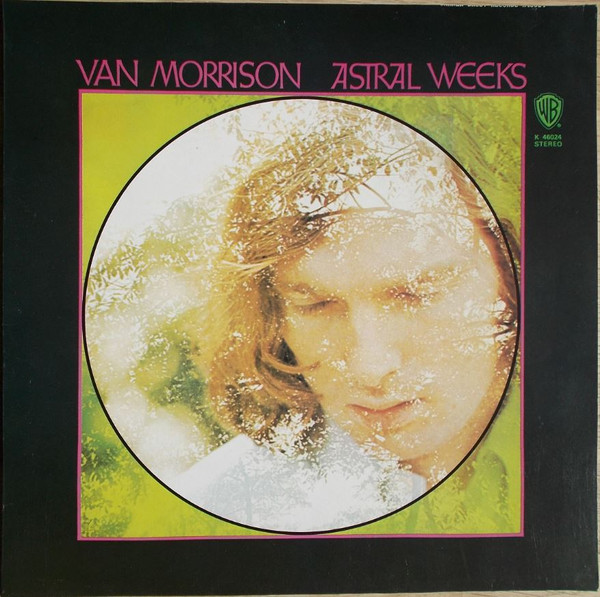 Sinatra was credited as the inventor of concept albums and before him it was just a collection of songs. Frank did albums that were an entire mood, and 'Astral Weeks' does that effortlessly.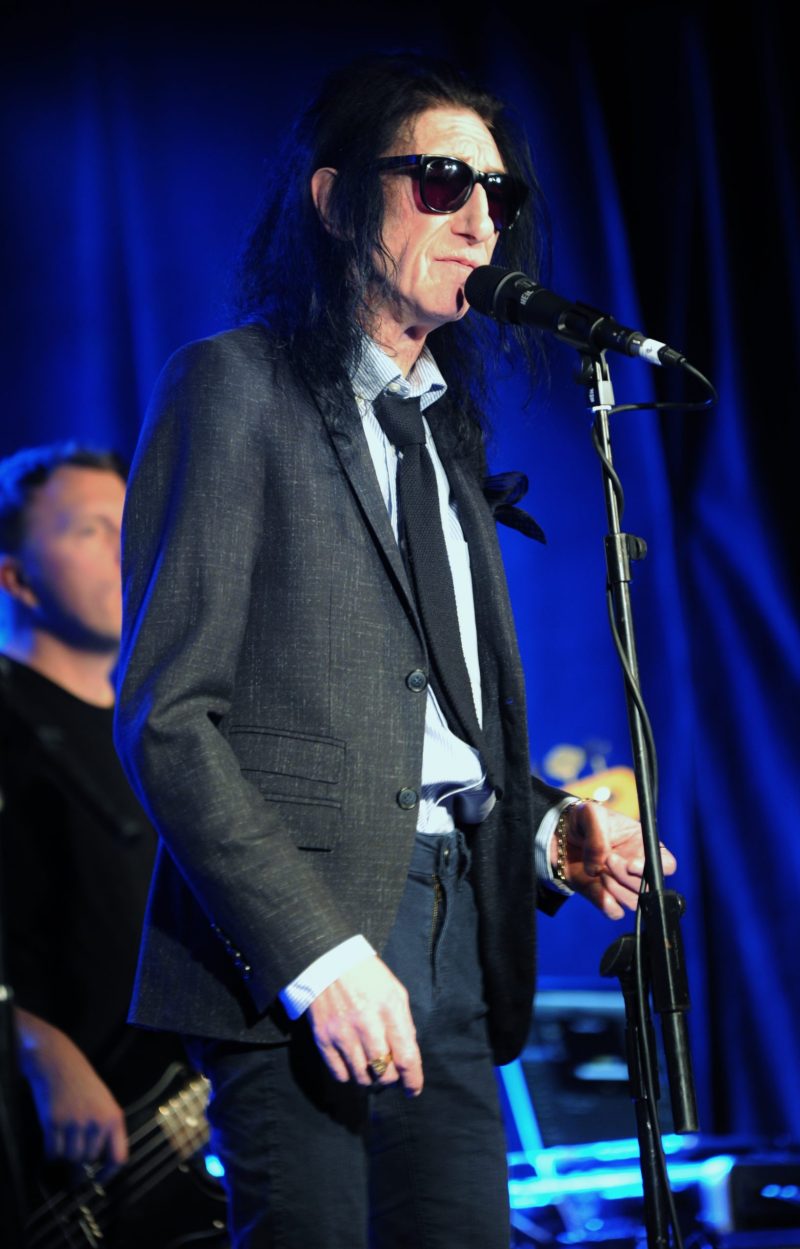 11. Which song or album is a guaranteed mood booster?
There's a few of them, but the one I think heralds the weekend is 'Angelina' by Louis Prima and Keely Smith. A real party tune.

12. Which song or album would be the soundtrack to a film about your life?
'Walk On The Wild Side Parts 1 & 2: Jimmy Smith'.
(The song was originally penned by Mac David and Elmer Bernstein and sung by Brook Benton for the film 1962 film, 'Walk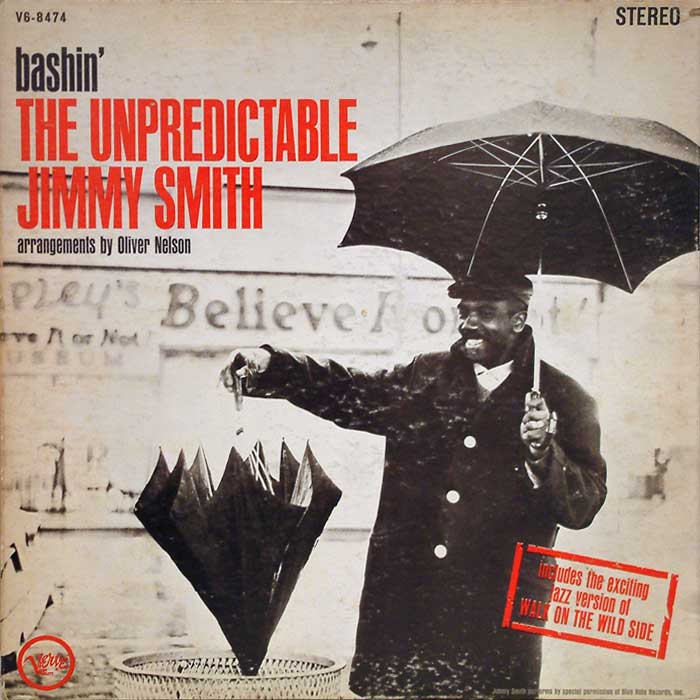 On The Wild Side', but for the Jimmy Smith instrumental version on his 1962 album 'Bashin': The Unpredictable Jimmy Smith', the music was arranged by Oliver Nelson and features Nelson's Big Band. It was released as a 45rpm single, spread over two sides.)
So, talking about a film of your life, John, who would you like to play you in a biopic film? Good question. Who could do it? I'd say Johnny Depp, Edward Scissorhands era. That's exactly what I looked like when that film came out – – minus the cutlery! Or maybe Ringo Starr. He's looking good lately….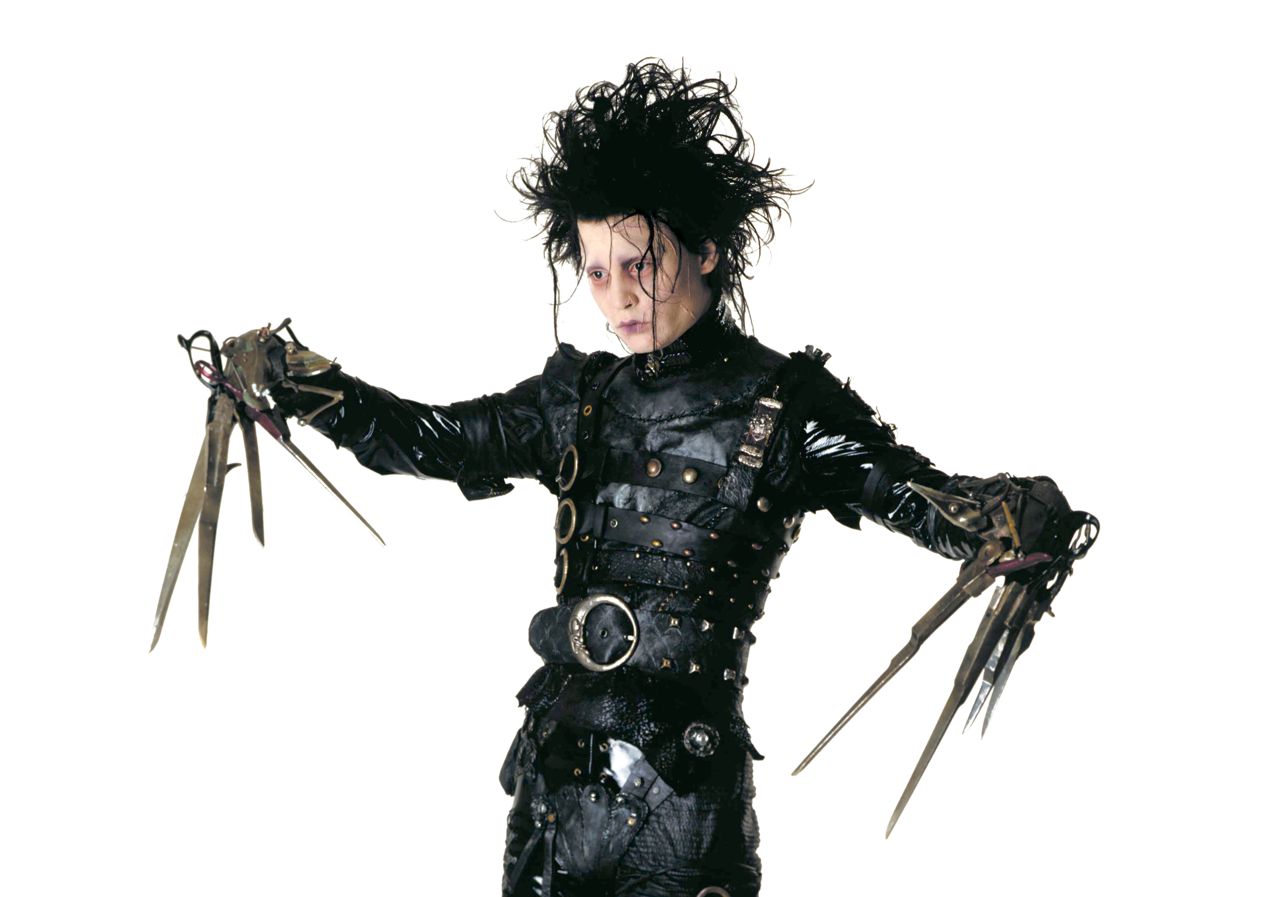 13. Your favourite driving track – or music to exercise-to?
My Driving Track would be 'Another Girl, Another Planet' by The Only Ones. I love that band. They were mates of mine, but that's not why I picked it.
14. Best song or album for a romantic moment?
Chet Baker, Doris Day or Ella Fitzgerald. They are the voices, especially Ella Fitzgerald. It's said her voice could unlock the secrets of the human heart.
15. Which song was played for the "First Dance" at your wedding (if married) or which song would you choose if you did get married?
'Hernando's Hideaway' as sung by 'The Nabob of Sob', Johnnie Ray. A show tune from The Pajama Game, done as a tango.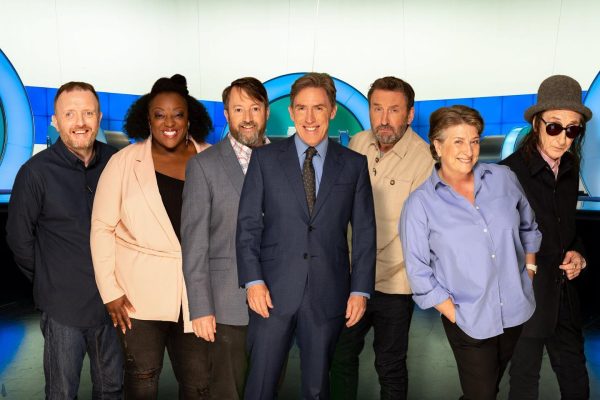 16. Your choice of song to sing at karaoke?
I've got two favourites. Ricky Nelson: 'Poor Little Fool' which was written by Sharon Sheeley, the widow of Eddie Cochran. (Released in 1958, Sharon wrote it when she was 15-years-old). James Burton on guitar and Ricky's sweet teenage voice. But if I am feeling a bit more ambitious – one of my favourite songs of his: 'Having A Party' by Sam Cooke.
17. Which song takes you back to your childhood – and to which specific memory?
'Cathy's Clown' by The Everly Brothers. The first time I heard it – and it made a massive impression – was at a fairground. Those speakers were bigger than any domestic equipment, and it sounded sensational: romance from outer space! I then heard it on Radio Luxembourg…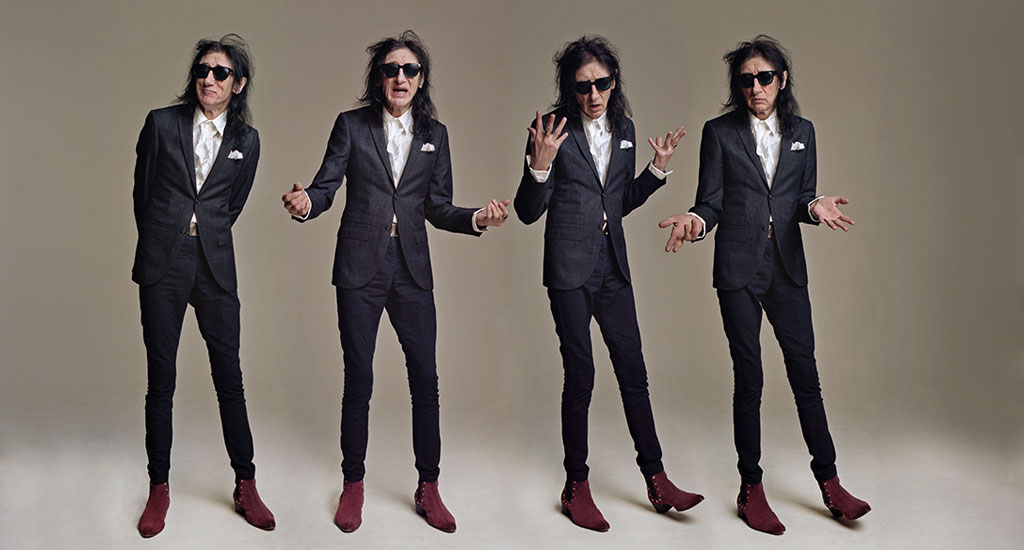 18. Favourite band?
I am gonna touch all the bases here, because there are a lot of them, but: The Beatles, The Stones and The Ramones.
19. Favourite singer?
Male: Elvis and Sinatra are the twin pillars. Female: Ella Fitzgerald and Doris Day.
20. Which song would you like played at your funeral?
'Where No Man Stands Alone': Elvis. I want wall-to-wall tears. None of that 'celebrate his life' rubbish! I want wall-to-wall misery!
---
Words: Steve Best

Caricature of John: Jay Widdiful
Side profile/black & white photo (2nd image down the page): Pip
John in sunglasses/white shirt (2nd photo down the page): Wolfgang Webster
John on stage with microphone photo: Simon Redley