Mark King is undoubtedly one of the world's best known bass guitarists. Ol' thunder thumb helped establish the slap-bass style in pop music; originated by Larry Graham in Sly and the Family Stone and Graham Central Station.
Mark formed legendary band Level 42 as a 20-year-old on the Isle Of Wight with his musical mates in 1979, and two years later, they scored their first hit single with "Love Games".
Since then they have had 18 hit singles, 14 studio albums/selling more than 30 million copies, seven live albums, six compilation albums, the superb 2013 Sirens EP (on Level 42 Records – their first original material since 2006) and have toured the globe several times over. They have had hits in the US too.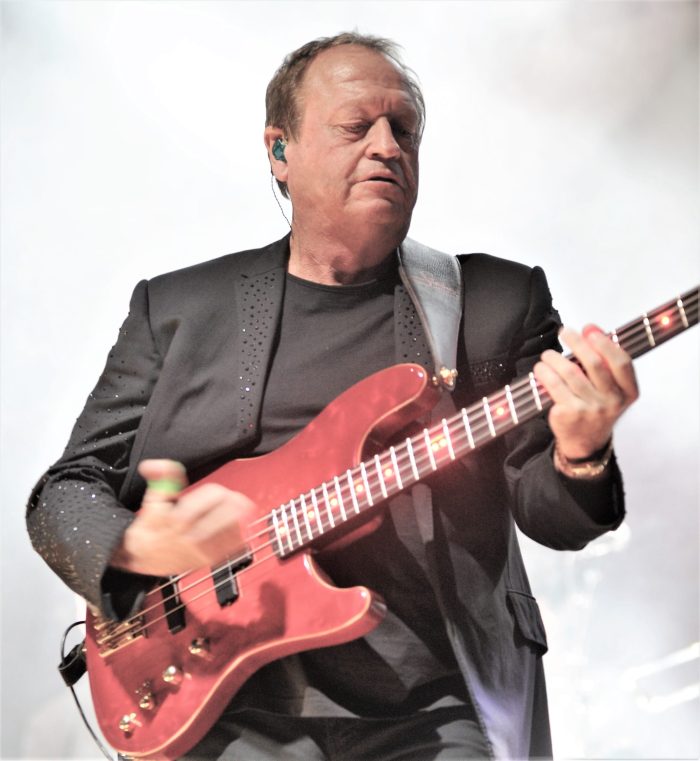 Still in big demand as a live act with most tours selling out in advance, the band will tour the UK again in November 2022, with the "Lessons In Live" tour.
Following a successful re-scheduled run of UK and European shows in late 2021, under the banner of "From Eternity To Here", which celebrated the band's fifth decade. Level 42 also appear at a few festivals in the summer.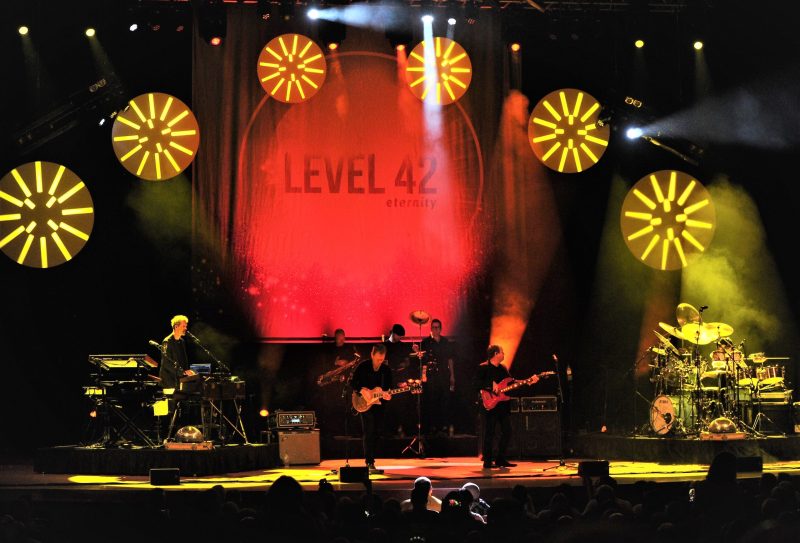 Level 42 singer and bassist Mark King, who is also a first-call bassman to guest for an array of A-list artists, said: "Despite all the obvious problems with Covid, the last set of dates were so much fun that we just couldn't wait to get some new shows scheduled. We're very much looking forward to seeing the fans again".
Their timeless hits include "Lessons in Love", "Something About You", "Leaving Me Now", "Running in the Family", and "Hot Water".
The band sold out Wembley Arena for a total of 21 nights, and are one of the UK's most successful bands ever.
Mark King's "Track Record"…
1. First song you heard as a child?
First one I remember was Chubby Checker: Let's Twist Again.
I won a twist competition at the local officers' club party and won a paper drumkit!
2. First single you owned?
Lay Lady Lay: Bob Dylan. My sister bought it for my birthday.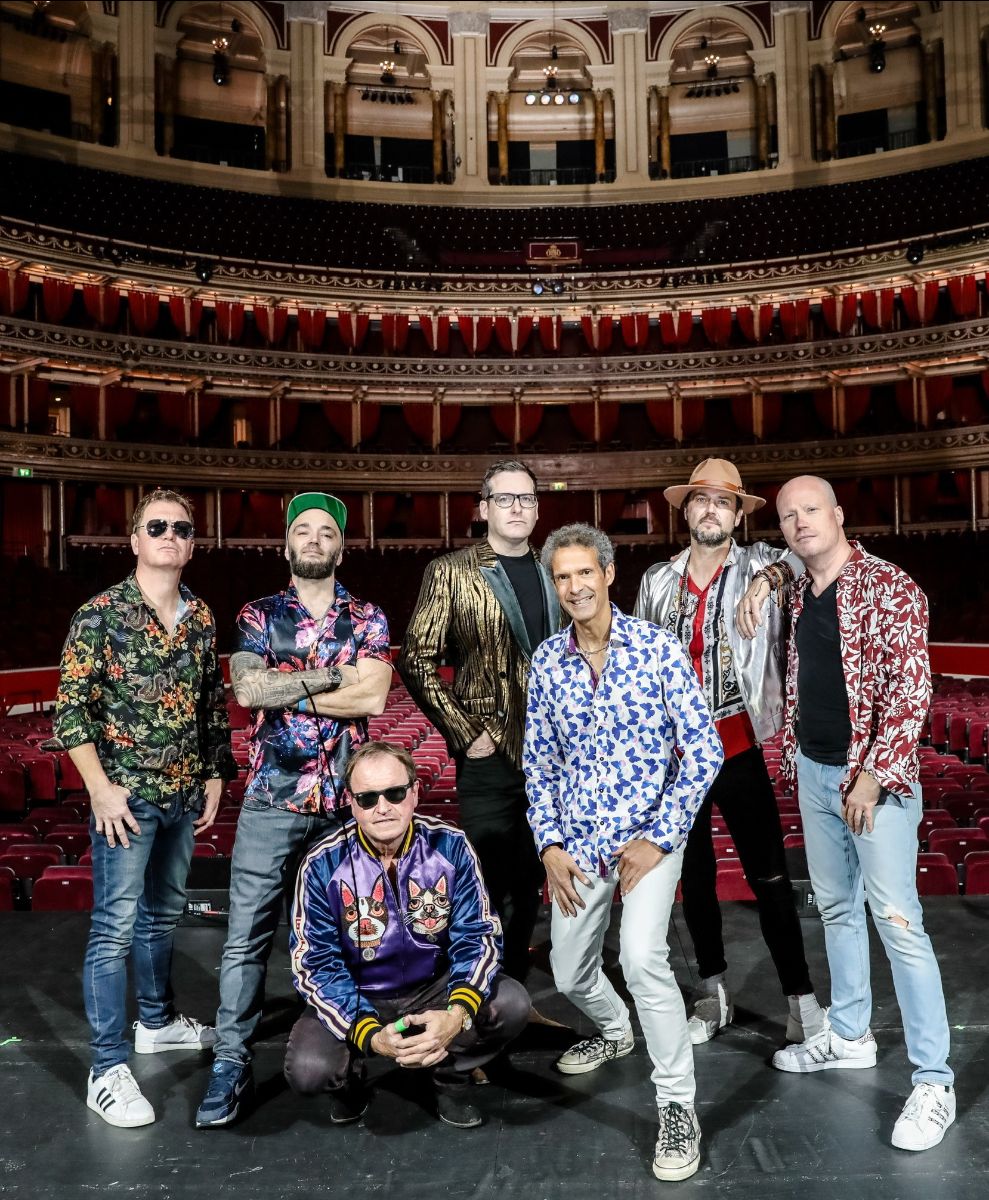 3. First LP/album you owned?
Wheels of Fire by Cream
4. First CD you owned?
Level 42: World Machine. CD was a relatively new medium and we were one of the first.
5. Last music you bought and in what format (CD/vinyl/digital download)?
Connan Mockasin: Caramel (New Zealand artist) in digital format.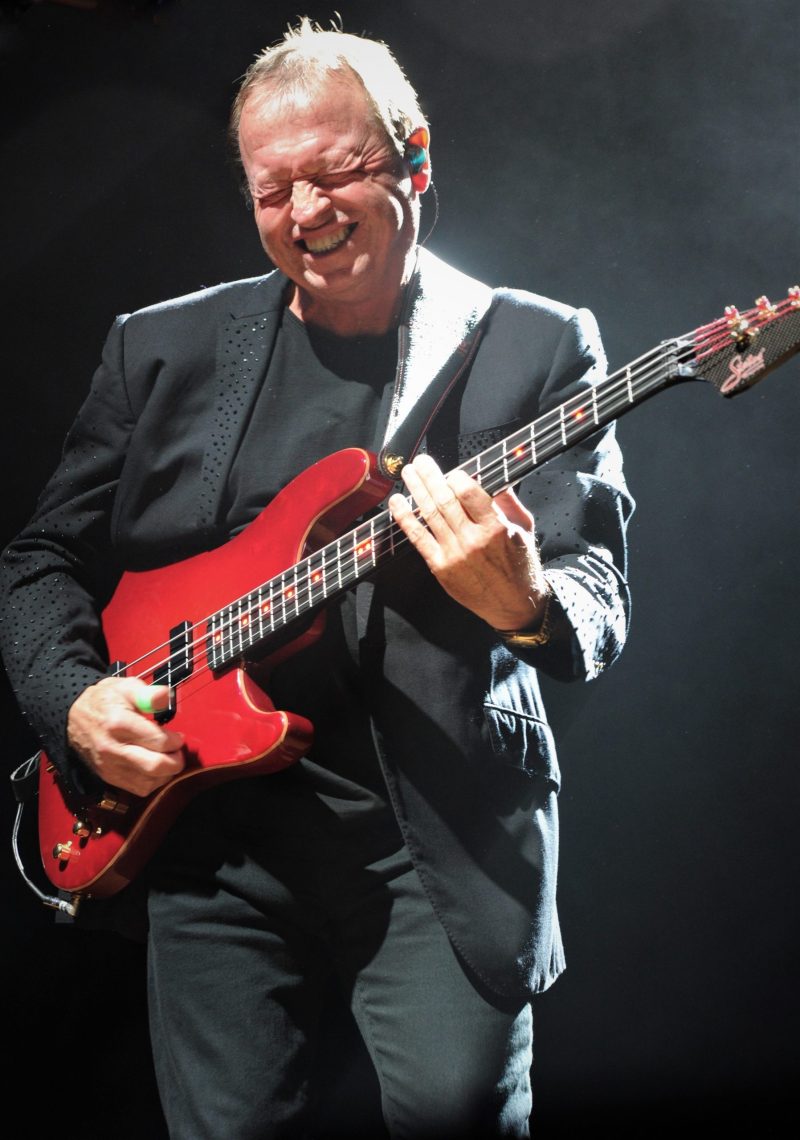 6. Which album would be on your wish list as a gift?
Only the Lonely: Frank Sinatra
7. Favourite album?
So many…. But, Buddy Rich Live at Ronnie Scott's, was a gamechanger for me.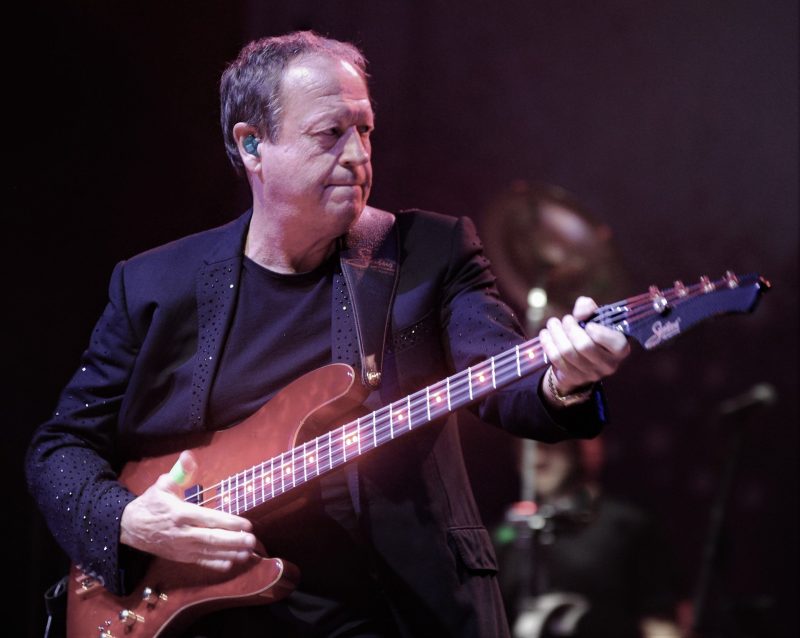 8. Best record ever made (can be single/album/EP)?
Get Back: The Beatles. I've just watched the Peter Jackson film and to see McCartney banging it out on the bass and trying to piece it together, while Ringo and George Harrison look on while yawning, is priceless. It is also totally identifiable, as a band member who has sat with bandmates trying to come up with something…anything!
9. Guilty secret in your music collection?
I have no secrets!!!
10. What does music mean to you and how does it make you feel?
It is everything, and nothing in equal measure. It can change the world, but it's still just a silly song. Music is amazing really.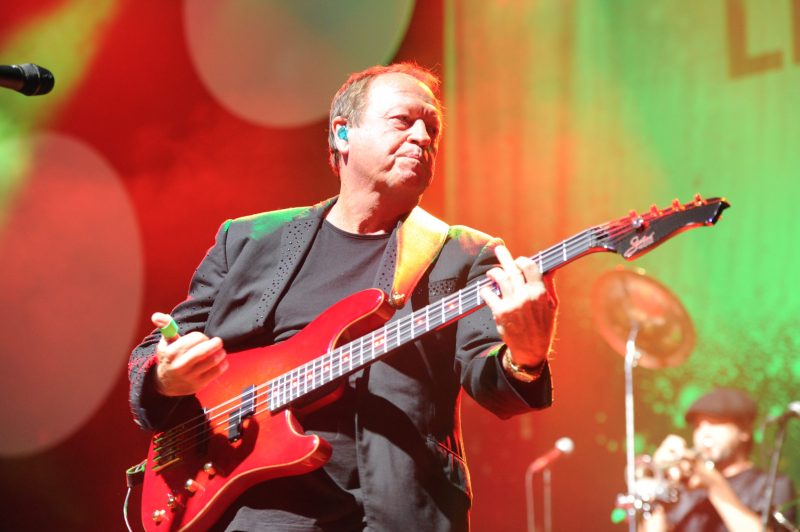 11. Which song or album is a guaranteed mood booster?
In The Jungle Groove: James Brown.
12. Which song or album would be the soundtrack to a film about your life?
Val Doonican sings Dylan. (I don't know if it exists… )
13. Your favourite driving track – or music to exercise-to?
Fela Kuti – any really. Afrobeat just gets the miles out of the way.
14. Best song or album for a romantic moment?
In the Wee Small Hours: Frank Sinatra
15. Which song was played for the "First Dance" at your wedding?
I am married (twice), most recently in Barbados to the strains of a Bob Marley song played on a bleedin' steel drum!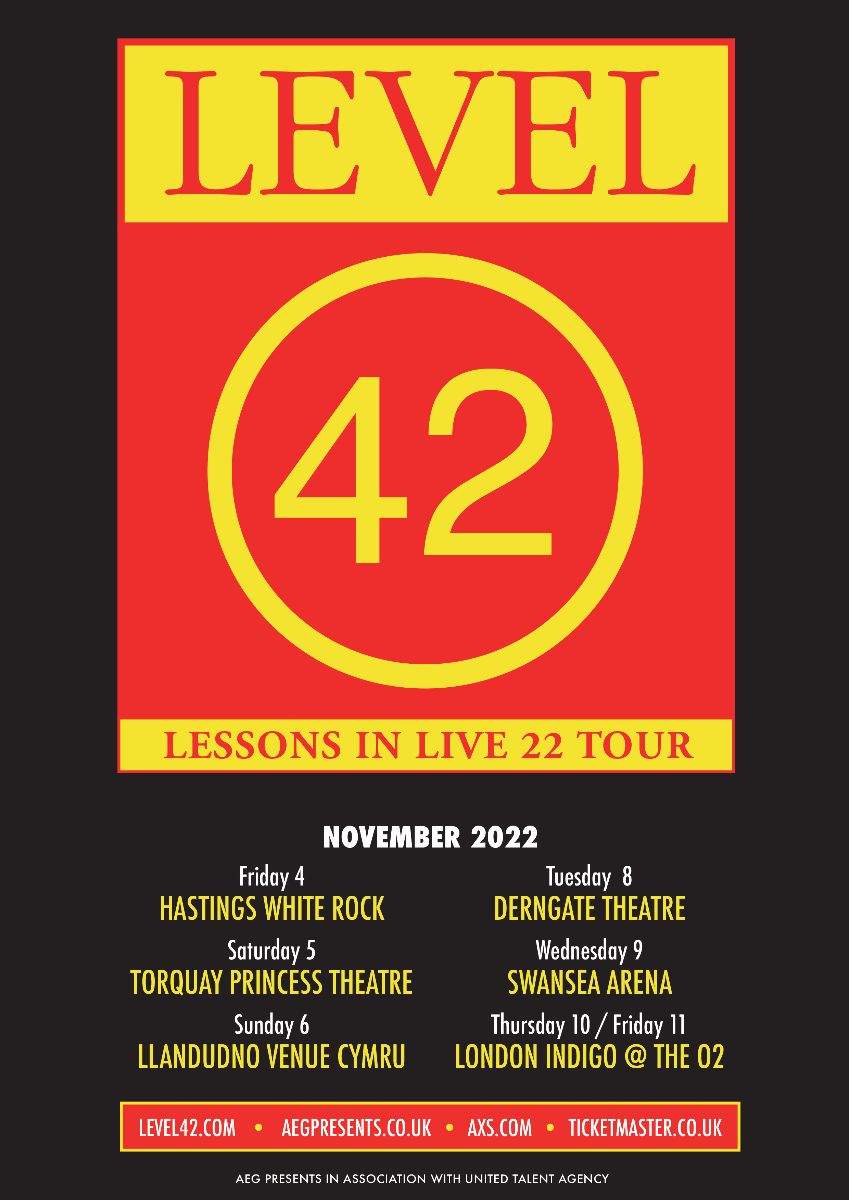 16. Your choice of song to sing at karaoke?
If There's Something by Roxy Music.
17. Which song takes you back to your childhood – and to which specific memory?
He Ain't Heavy by The Hollies. It was number one when I was savaged by a German Shepherd dog. Facial scarring remains.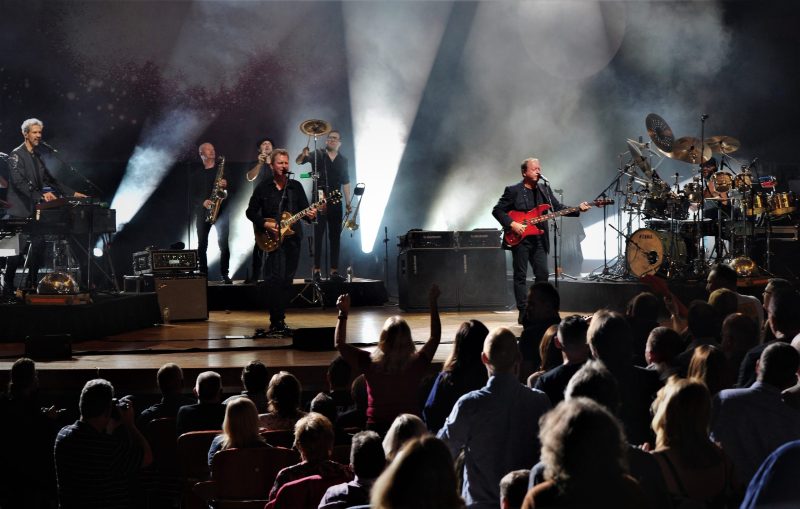 18. Favourite band?
The Mahavishnu Orchestra (1972.)
19. Favourite singer?
Frank Sinatra.
20. Which song would you like played at your funeral?
The Power of Love by The Mahavishnu Orchestra. It is very sad, as I want every bastard there in tears!
---
Photo credits: All images copyright: Simon Redley * (Except posed group shot at The Royal Albert Hall – 4th image down from top of page. Courtesy of Level 42.)