Geno Washington really is beloved by the soul boys and girls of today of all ages, and going back to the 1960s when he had smash hit albums and singles, packing out venues across the UK and beyond. Of course, his name was immortalised by Dexys Midnight Runners in 1980 on their big chart hit "Geno", which paid tribute to the legendary soul man.
"Geno" was written by Kevin Archer and Kevin Rowland, the band's second single and their first UK number one, staying at the top of the singles chart for two weeks. Their record label wanted to use it as a B-side, but the band refused. The "Geno, Geno, Geno" chant in the song, based on comperes stoking up the crowd before a Geno Washington and the Ram Jam Band concert back in the day.
Mr. Washington by then, back in the US and initially unaware of the resurgence of interest in him. Rejecting offers and invites to tour here for a good while, but eventually relenting….
Geno took the name of his band from a pub called The Ram Jam Inn which was in Stretton, Rutland. These days he also fronts a blues/r&b band called Geno Washington and The Yo Yos.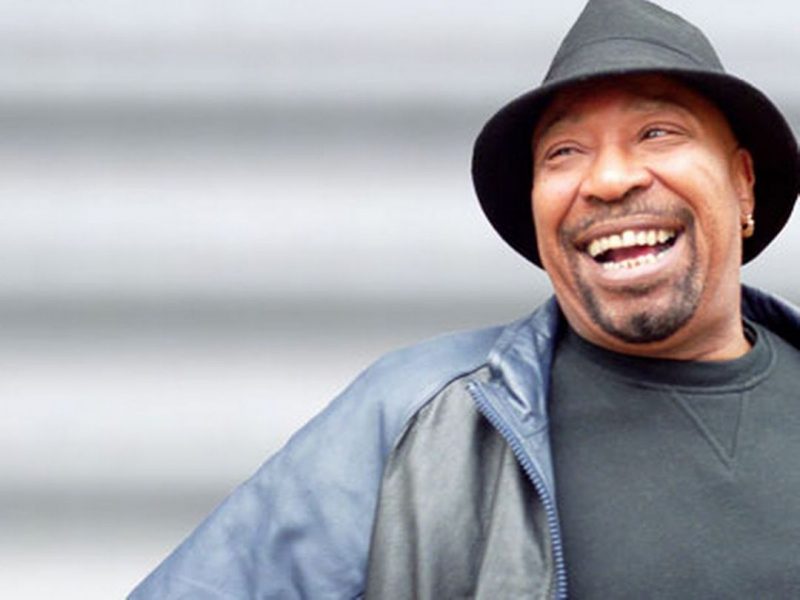 He came to the UK from his native Evansville, Indiana in the US in the 60's as a US Airman First Class, as a PT instructor at two air force bases near Ipswich. Jamming with local bands in the area and guesting as a singer with major visiting bands to the air bases, wowing them and the audience.
Eventually guitarist Pete Gage, a founder member of Vinegar Joe, "discovered" Geno in London, where he sang with the likes of Georgie Fame and Zoot Money at the Flamingo Club in Soho, and formed The Ram Jam band around him. Geno and his band were a big deal on the UK live music circuit, and were signed to Piccadilly Records.
Several hit albums later, many top TV appearances and a reputation for incendiary concerts, and Geno achieved "legend" status by the end of the decade.  At the grand age of 77, (78 in December 2021), today he and his band are still in big demand in the UK and overseas, and regularly tour and appear at many festivals.
His live shows were immortalised in two of the biggest selling albums of the 60's: "Hand Clappin' Foot Stompin' Funky Butt Live", and, "Hipsters Flipsters and Finger Poppin' Daddies", now sought-after classics by collectors.
Geno's latest live double album, "It's Geno Time", was recorded at the Half Moon in London's Putney, where Geno is in fine voice on a set of soul classics to a sold-out, 'well up for it' crowd.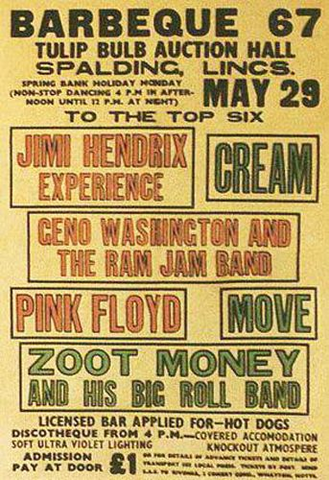 Geno's energy is remarkable for a man of  nearly 78-years-old, but also when you know he had a stroke last year. He has recovered well. So what's the secret to such a long career?
"Have fun. Just have fun. I enjoy making people laugh. I'm on stage, I talk sh** and play the music at the same time, get 'em shoutin' and singin' and just having fun. I'm in my world up there. I'm hanging in there, and still getting a great reaction, man. On my live gigs, I come alive. I'm not gonna retire until they put me in the box!"
Ask Geno who his main influences would be and one name comes up first and fast: Little Richard. "I know I don't sound that much like him; I know I couldn't do that, but I wanted to create on stage, the atmosphere that Little Richard created.
"You see, James Brown and Otis Redding are also influenced by Little Richard. They said it themselves; they were influenced when they was (sic) younger, by Little Richard. Not to sing like him, but to create that atmosphere that Little Richard calls (sic). You know when he performed live, whooaahh, he set you alight…" Geno also cites James Brown and Arthur Conley as influences.
So, what made Geno's hit albums back in the 1960s stand out and become hits? "I don't know, man. We shocked ourselves. We were all just having fun, and when they sold and got in the charts, we were like' whaaaat? It sold, really?' We thought the record company was bullshi**ing us; we were shocked."
"Hand Clappin, Foot Stompin, Funky Butt Live" was in the UK album chart for 48 weeks in 1966 – only out-sold by "The Sound of Music" soundtrack and Simon and Garfunkel's "Parsley, Sage, Rosemary and Thyme" album.
So wind forward more than a decade to the Dexys tribute, "Geno", how did Geno feel when he got calls from the UK to his US home, to tell him about the song and the fact it was a # 1 single in the UK. "I was grateful to be remembered. At the time, my wife said I should sue Dexys Midnight Runners for making me look too good!"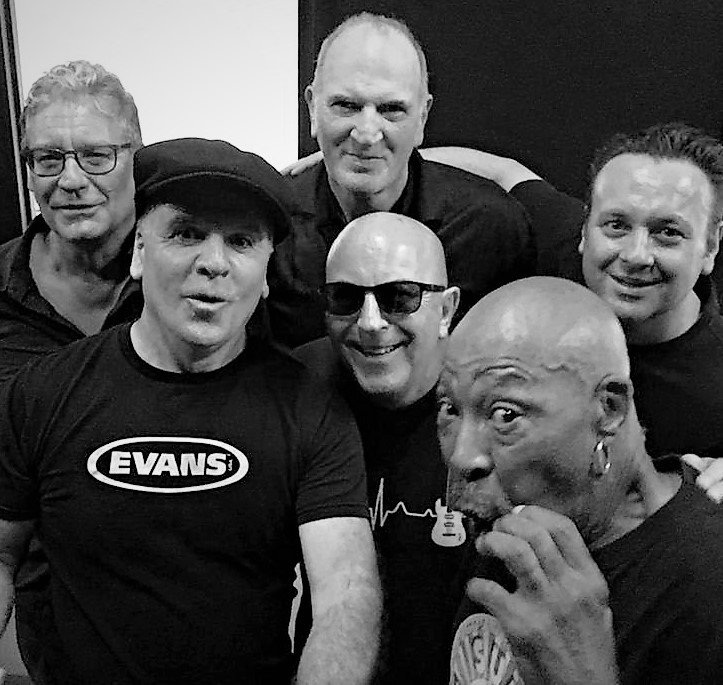 A typical comment from those attending a Geno gig; posted on-line by a fan in more recent times, perhaps sums up what to expect from the veteran soul man in concert: "A fantastic performance by Geno once again. This man has his audience eating out of his hands. Legend!"
Geno was born William Francis Washington and has released five albums with the Ram Jam Band between 1966 and 1969, and eight solo albums beginning in 1976, plus a slew of singles, EPs and compilations.
Geno appears in the comedy film "A Bit of Tom Jones?", which had its London premiere in 2009. The film won the BAFTA Cymru "Best Film" award in 2010. As an actor, Geno won a role in "Paparazzo", a 1995 film, and in 2007 he appeared as himself in an episode of "Midsomer Murders".
He is the author of the war story book, "The Blood Brothers", and has written children's stories. He has appeared as a motivational speaker and he is a member of the Guild of Hypnotists.
But above all else, the Sam and Dave classic lyrics, "I'm A Soul Man" concisely sums up who and what Geno Washington is to his core…Long may that be the case!
---
Geno Washington's "Track Record:"
1. First song you heard as a child?
Kansas City. Not sure which version. My family owned a juke joint, 24/7 it was the blues.
* The song was penned by Jerry Lieber and Mike Stoller in 1952, inspired by Big Joe Turner records and first recorded by Little Willie Littlefield the same year. Of the many covers across the years, Little Richard and The Beatles put their stamp on the classic song.
2. First single you owned?
I never owned one.
3. First LP/album you owned?
I never owned one. Someone else would always put on the records at the juke joint; you got food, drink, gambling, music; that type of place….
4. First CD you owned?
Same answer as above. Never owned one.
5. Last music you bought?
The Delfonics: "La-La Means I Love You".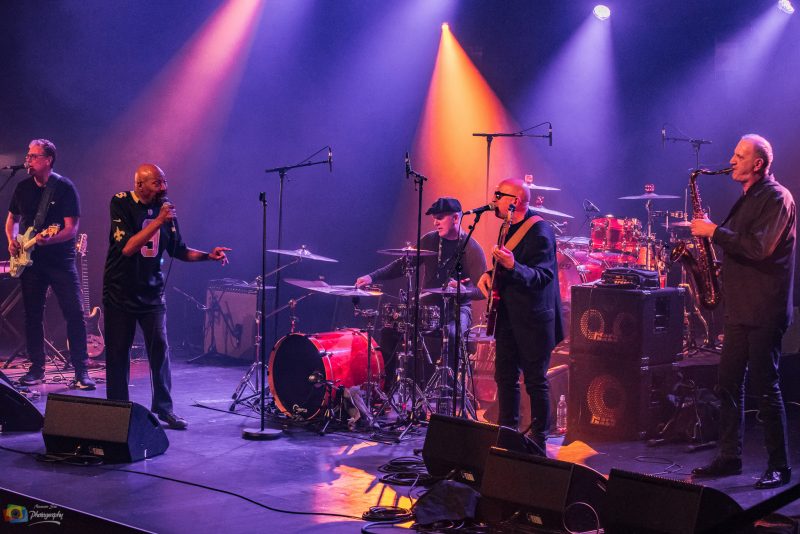 6. Which album would be on your wish list as a gift?
An album by Little Richard that has "Long Tall Sally" and "Lucille" on it.
7. Favourite album?
The Delfonics: "La-La Means I Love You" (released in 1968 on the Philly Groove label). I love the harmonies, the songs, the way they are sung…
8. Best record ever made (can be single/album/EP)?
"Lucille" by Little Richard. It's unbelievable. It still gives me the same feeling today. I'm an old man now, but as a teenager; the feeling I got when I first heard Lucille; it still gives me that same feeling.
9. Guilty secret in your music collection?
I don't have one.
10. What does music mean to you and how does it make you feel?
Music makes me happy, it makes me laugh, makes me joke, makes me dance…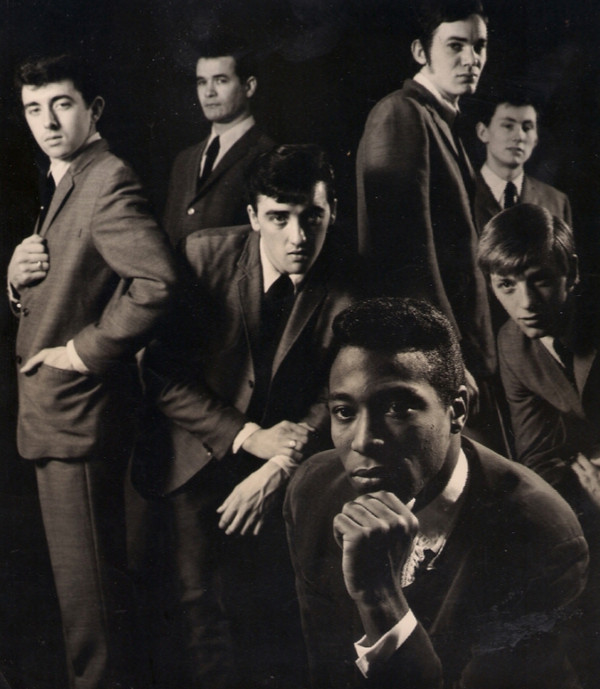 11. Which song or album is a guaranteed mood booster?
Little Richard and James Brown does it for me. Anything by either of them, especially "I Feel Good" by James Brown.
12. Which song or album would be the soundtrack to a film about your life?
It would have to be Little Richard and "Lucille". That's what got me started.
13. Your favourite driving track – or music to exercise-to?
It's gonna be "Lucille" again and Little Richard. Also, "James Brown's Greatest Hits."
14. Best song or album for a romantic moment?
The Delfonics: "La-La Means I Love You".
15. Which song was played for the "First Dance" at your wedding (if married) or which song would you choose if you did get married?
See question 14!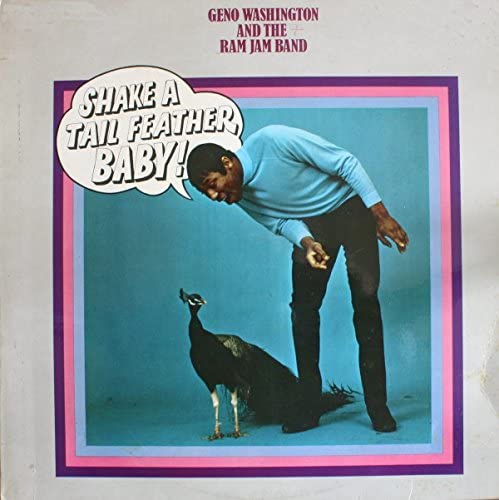 16. Your choice of song to sing at karaoke?
I'd want to make sure I didn't mess up and do anything wrong, so it'd have to be "Lucille", of course. It is what got me started. I used to sing "Lucille" with Long John Baldry and the Hoochie Coochie Men, featuring Rod Stewart. I also sang with The Animals.
I was Airman First Class (PT Instructor) in the US Force stationed at two bases near Ipswich in the UK and used to jump up on stage and sing with the visiting bands. I would always do "Lucille", so it is a big part of my life, and I am grateful for that song. The reaction from the bands was, they loved it, and the promoter would ask, 'who was that?'
17. Which song takes you back to your childhood – and to which specific memory?
"Boom Boom" by John Lee Hooker, which I would have heard at the family's juke joint. (John Lee Hooker actually wrote the song in 1961, released May 1962 on the Vee Jay label, when Geno would have been 19-years-old.)
18. Favourite band?
Earth, Wind & Fire. They are cool.
19. Favourite singer?
Definitely, Little Richard. Otis Redding too.
20. Which song would you like played at your funeral?
It would have to be Little Richard's "Lucille" and Marvin Gaye's, "What's Going On".
---
* Many thanks to Geno, Dee and Steve Bingham….