Lead singer of Rock and Roll Hall of Famers The Zombies and celebrated solo artist Colin Blunstone is our latest VIP "Track Record" participant – a few days ahead of the 50th anniversary re-release of his debut solo album, "One Year".
Originally released in November 1971, "One Year" was recorded over the course of "one year" following The Zombies' band's break-up and the posthumous success of their single "Time of the Season."
To celebrate the 50th anniversary of the landmark album, Sundazed Music will release a double LP edition on 5th November 2021. The second LP, "That Same Year," features Colin singing his own compositions, many accompanied solely by his acoustic guitar, and gives a deeper introspective look into that time in his life.
The previously unreleased track, "I Won't Let You Down" taken from "That Same Year", features fellow Zombie Rod Argent on piano, is available now from usual digital sources.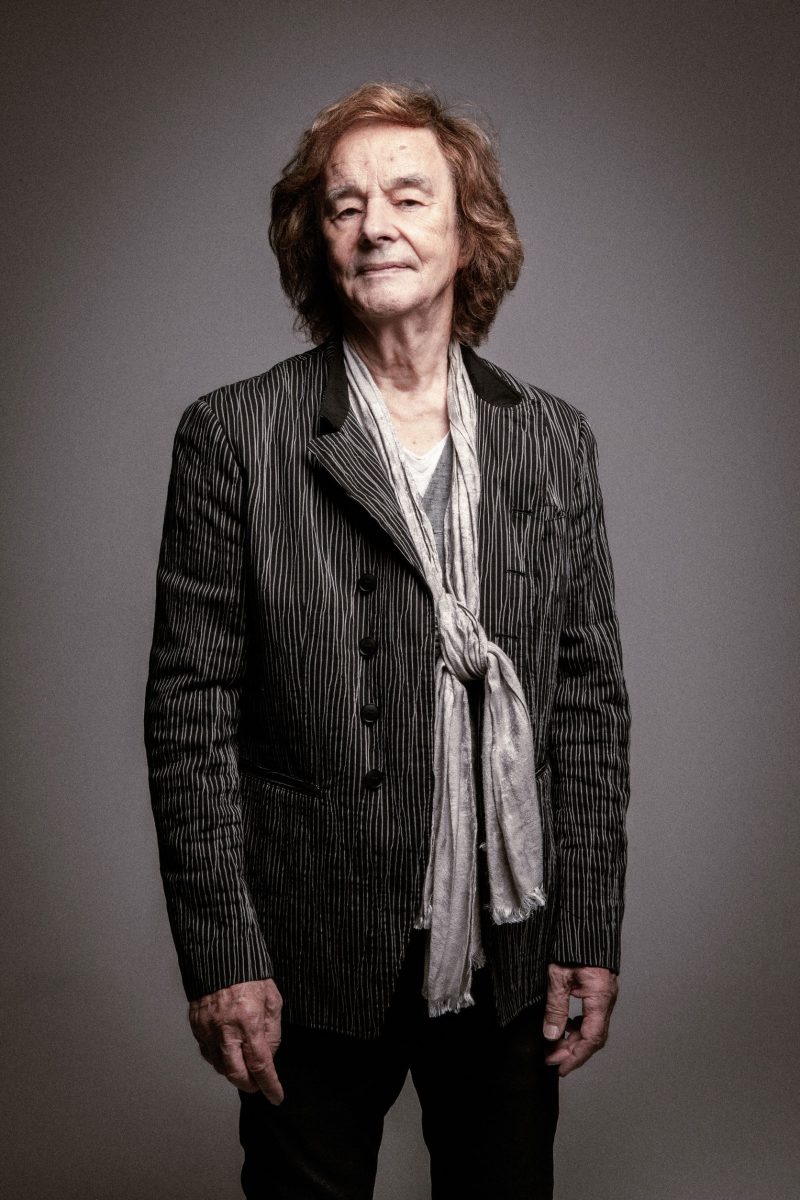 "One Year" was primarily recorded in London's iconic Abbey Road Studios, and co-produced by Colin's (then former) Zombies bandmates Rod Argent and Chris White.
The album chronicles tales of love and heartbreak, split between upbeat rockers, with Colin backed by Rod's newly-formed outfit Argent (Rod alongside Russ Ballard, Jim Rodford and Bob Henrit), and haunting ballads, accompanied by Chris Gunning's delicate string arrangements.
Highlights include the incredibly gorgeous bossa nova cover of Tim Hardin's "Misty Roses," which erupts into a Bartók-inspired string break, Colin's own lament "Caroline Goodbye" with the Argent personnel accompanied by string arrangements from Rod Argent and Tony Visconti, along with the full string-backed version of Denny Laine's "Say You Don't Mind," which became a chart hit in the UK.
"One Year" has gone on to touch a diverse array of artists, ranging from Thurston Moore of Sonic Youth, who called it "a gorgeous example of classic British pop music…very personal, very sophisticated in its sentiment" (NME), to Neil Tenant of Pet Shop Boys, who cites Colin as "the missing link between Dusty Springfield and Nick Drake" and hails "One Year" as "an incredibly romantic album, which is why it's been with me such a long time" (The Guardian).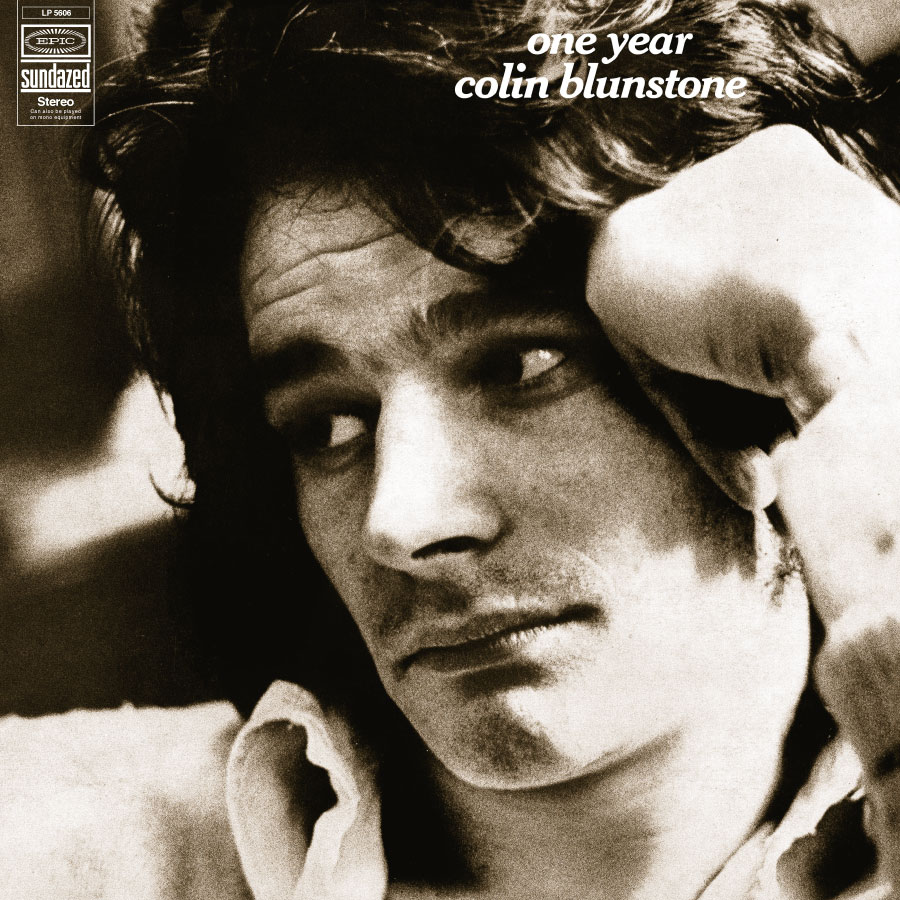 According to Steve Berkowitz, the late Jeff Buckley's Executive Producer at Columbia Records, "Part of the reason that 'Grace' has those beautiful and interesting strings, by Jeff Buckley and Karl Berger, is because Jeff was affected by having heard Colin Blunstone and the way they wrote the strings on that record, particularly on the incredibly beautiful 'Caroline Goodbye.' "
For the Anniversary edition, Colin penned the liner notes that fill the gatefold jacket, along with unseen photos from that year. The notes go track by track through "One Year" along with background on "That Same Year." This period marked the point where Colin came into his own as a songwriter, having previously only contributed two songs to The Zombies.
This is evidenced by the tracks on "That Same Year", fourteen beautifully sparse demo versions of Colin's compositions that were being considered for "One Year", recently unearthed from co-producer Chris White's archives. Colin accompanies himself on acoustic guitar, with help on some tracks from Rod Argent on piano and the late English singer-songwriter Duncan Browne on classical guitar.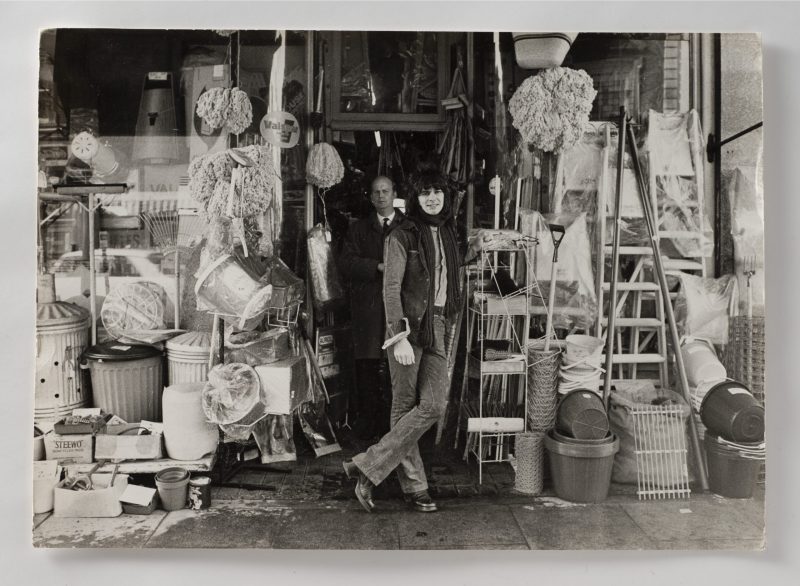 Only three of these songs graced "One Year": "Caroline Goodbye," "Though You Are Far Away" and "Let Me Come Closer To You", while "Too Much Too Soon Last Night" found life as a B-side, and "I've Always Had You" made his second album, "Ennismore."
Beyond these early versions of familiar songs, there are nine completely unheard compositions that remained lost until now; including "Sing Your Own Song," a protest after reading about his own death in "Rolling Stone" magazine.
From the album's liner notes, Colin says of "One Year": "Fifty years on, there's a dream-like quality to my memories of 'One Year.' Almost seeming like another lifetime, a time of innocence and naivety and a time when anything seemed possible.
"Chance and circumstance had brought Rod Argent, Chris White and myself together again for the first time since we'd played in The Zombies. This time Rod and Chris would be producing me as a solo artist, a step into the unknown, a moment of truth, a turning point in our lives.
"The first tracks were recorded at Sound Technique Studios in Chelsea, but we quickly moved on to the more familiar setting of Studio 3 in Abbey Road, where we had previously recorded "Odessey And Oracle", and where we were once again guided through the recording process by the brilliant engineer Peter Vince.
"Shortly after we had relocated to Abbey Road, we had a moment of epiphany when we were introduced to the stunningly beautiful string arrangements of Chris Gunning, as they went on to be the musical backbone of this project, taking it to places rarely approached in contemporary music and giving it its own unique appeal.
"And now all the principal performers are assembled, and as the music plays, I start to drift and so many of the ghosts who hide inside the secrets of this album suddenly come alive and yesterday becomes today, again!"
Predominantly known as the frontman for The Zombies, Colin's solo career began in earnest in 1971 with "One Year "on Epic Records, from which the hit single "Say You Don't' Mind" was taken. Two more albums on Epic followed, "Ennismore" and "Journey", which spawned the hits, "I Don't Believe In Miracles" and "How Can We Dare To Be Wrong."
This was followed by a spell living in California, where he signed for Elton John's label, Rocket Records and released three critically acclaimed albums, "Planes", "Never Even Thought" and "Late Nights in Soho."
Returning to the UK, Colin supplied the vocals for Dave Stewart's hit version of "What Becomes Of The Broken Hearted", followed by further hits with Smokey Robinson's "Tracks Of My Tears" and The Alan Parsons Project's "Old And Wise".
These tracks were followed by three further albums, "Greatest Hits," "Echo Bridge" and "The Light Inside," before Colin decided the time was right to play live again. He was joined in 1999 by fellow Zombies founding member, Rod Argent.
This led to two decades of touring and recording with the new incarnation of The Zombies, including their 2015 US -charting album "Still Got That Hunger" and 2019 Rock and Roll Hall of Fame induction.
Colin still found the time to release and tour two solo albums, "The Ghost of You and Me" and "On The Air Tonight," and is now back in the studio with The Zombies recording their planned 2022 release.
---
Colin Blunstone's "Track Record"…
1. First song you can remember hearing as a child.
The Wiffenpoof Song.
2. The first song that you owned?
"All I Have To Do Is Dream" by The Everly Brothers.
3. The first L.P./Album that you owned?
Cliff Richard: "Me And My Shadows."
4. First C.D. that you owned?
Peter Gabriel: "So".
5. Last music that you bought?
Sara Bareilles: "Amidst The Chaos".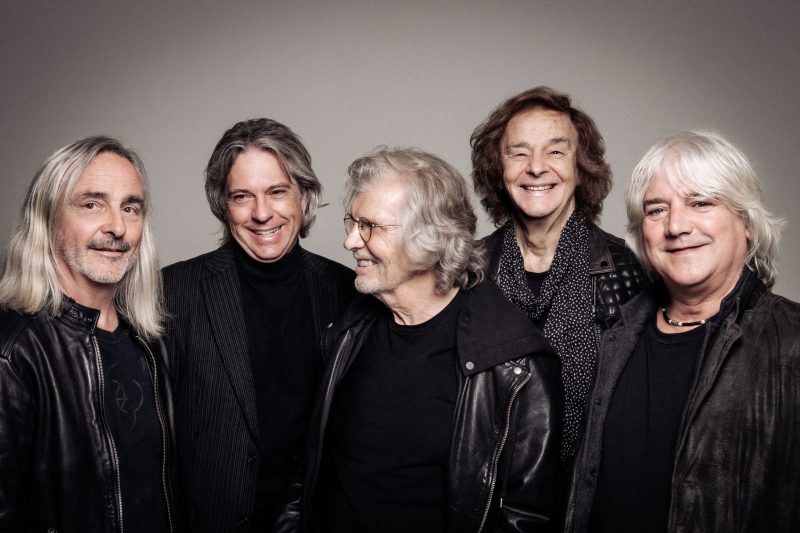 6. Which album would be on your wish list as a birthday or Christmas gift?
The Beatles: "Let It Be – Special Edition".
7. Absolute favourite album ever?
"Blue" by Joni Mitchell.
8.Best record ever made?
"Fragile" by Sting.
9. Guilty secret in your music collection?
"News of the World Christmas Party Album" (for Christmas Day!!!).
10. What does music mean to you and how does it make you feel?
Music is the heartbeat of my life. Good music lifts my spirits. Bad music makes me angry.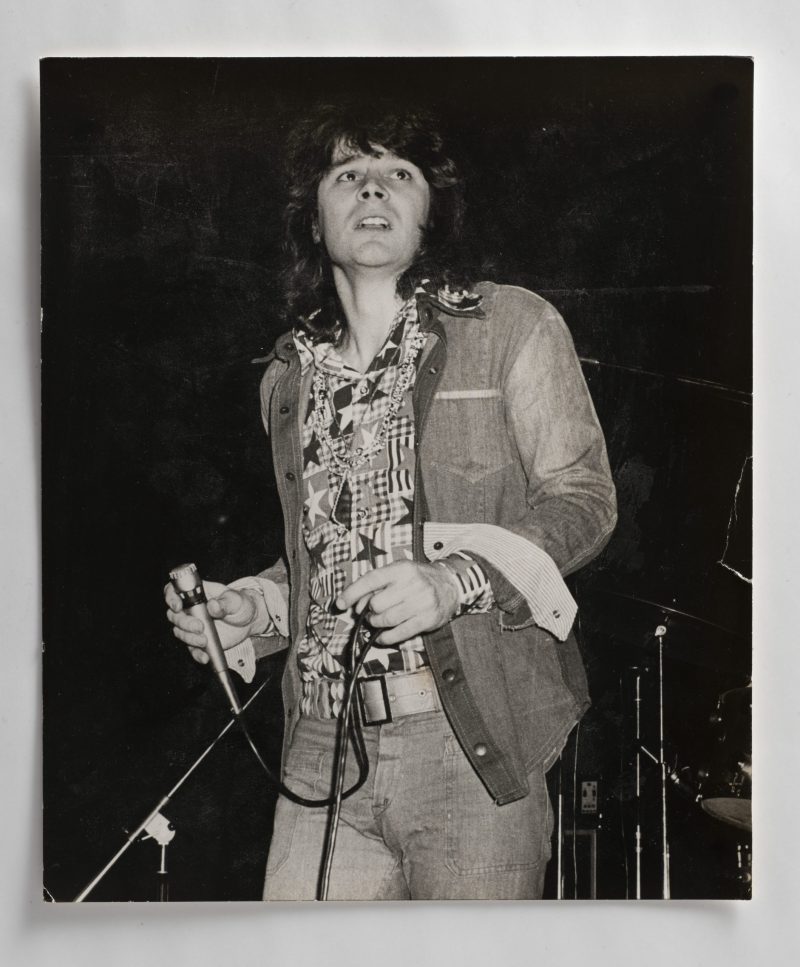 11. What one song or album is a guaranteed mood booster?
"Back In The USSR" by The Beatles.
12. Which song or album would be the soundtrack to a film about your life?
"I Can't Stand Up For Falling Down" by Elvis Costello and The Attractions.
13. Your favourite driving track or music to exercise to?
"Sir Duke" by Stevie Wonder.
14. Best song or album for a romantic moment?
Anything by Chopin except "The Death March."
15. What song did you have played for the 'First Dance" at your wedding?
"This Will Be Our Year" by The Zombies.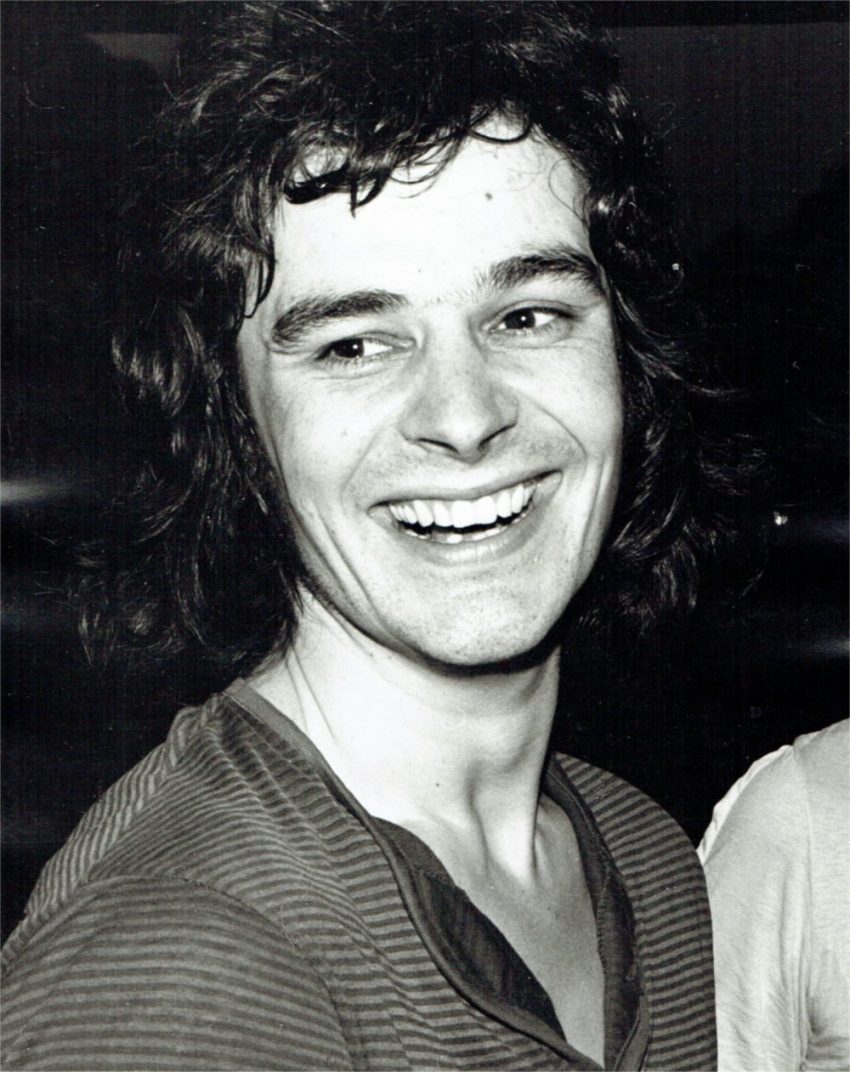 16. Your choice of song at karaoke?
"Twist And Shout."
17. Which song takes you back to your childhood and which specific memory?
"Once In Royal David's City". I sang a solo for the school and parents at the School's carols service.
18. All-time favourite band?
The Beatles.
19. All-time favourite singer?
Stevie Wonder.
20. Which one song would you like played at your funeral?
"The Swan" by Saint-Saens.
---
Photo credits:
Jules Annan, Alex Lake, Brie Cubelic and Geoff Carverhill