To celebrate 40 years since the release of their lauded and timeless debut album, "The Lexicon of Love," ABC have announced they will perform the iconic album in its entirety across 10 UK dates in June 2022,.
The tour will include a pit stop back to where it all began.  Sheffield's finest will return to their hometown, the steel city, for a very special anniversary show which will mark exactly 40 years to the day since the album was released on the 21st June 1982.
The tour will also see their return to Royal Albert Hall, where their first orchestrated show won the hearts of critics and fans alike.
Martin Fry's masterpiece "The Lexicon Of Love" went straight to number one upon release. Fusing dance floor finesse with a post-punk attitude, the album spawned timeless tracks such "Poison Arrow", "The Look Of Love", "Tears Are Not Enough", and "All Of My Heart".
ABC fronted by Martin Fry formed in Sheffield in the 1980's, when they decided they wanted to fuse the world of disco funk with their own unique post punk vision.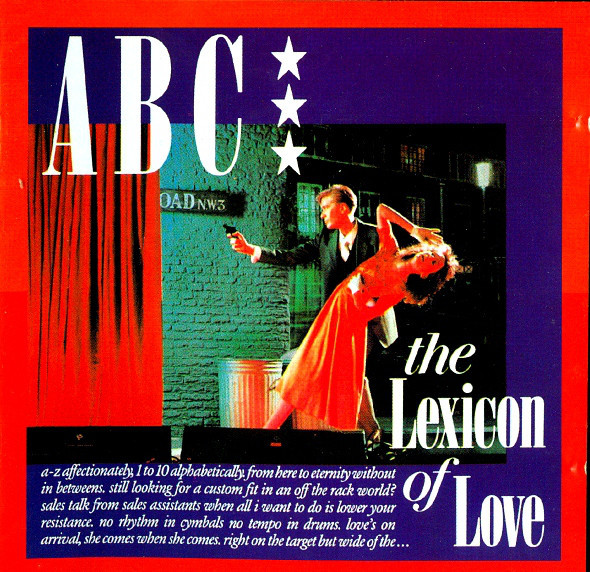 ABC's debut album "The Lexicon Of Love" ('82) sold more than a million records.  ABC have released 9 studio albums: "The Lexicon Of Love" ('82), "Beauty Stab" ('83), "How To Be A Zillionaire" ('85), "Alphabet City" ('87), "Up" ('89), "Abracadabra" ('91), "Skyscraping" ('97) and "Traffic" ('08).
A mere 36 years since the release of their landmark debut album, ABC returned with their resounding triumph "The Lexicon Of Love II", which immediately entered the top five of the UK chart.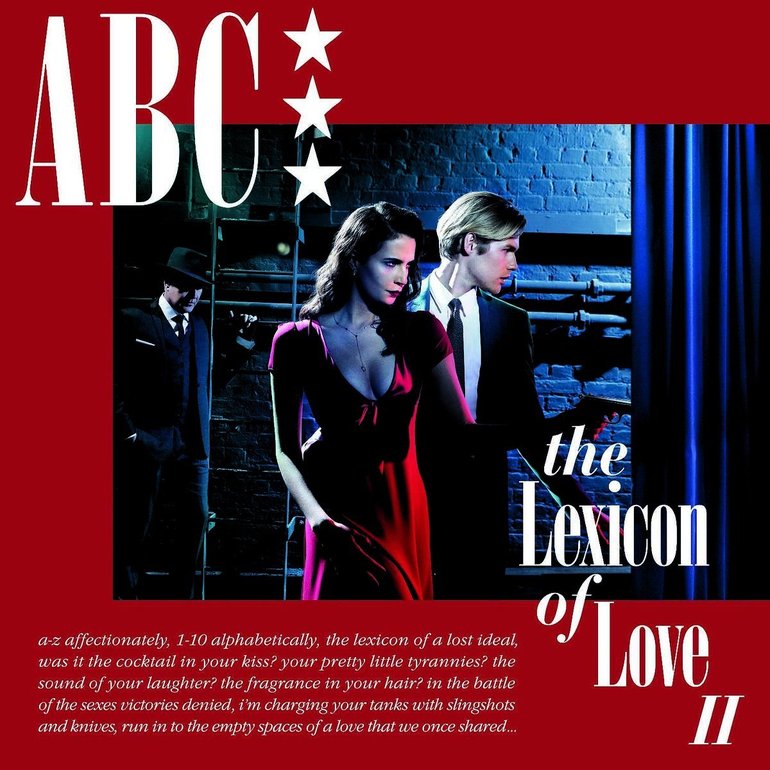 Worldwide hits and six studio albums later; ABC demonstrate that even 40 years on from "The Lexicon Of Love", Martin Fry's song-writing and musicianship is still as contemporary as it was in the beginning.
ABC will be joined by the Southbank Sinfonia and longtime collaborator Anne Dudley (Art Of Noise) who will conduct the evening.
ABC "THE LEXICION OF LOVE": JUNE 2022

Fri 17 Oxford New Theatre
Sat 18 Bath Forum
Mon 20 Birmingham Symphony Hall
Tue 21 Sheffield City Hall
Thu 23 London Royal Albert Hall
Fri 24 Newcastle O2 City Hall
Sat 25 Glasgow Royal Concert Hall
Mon 27 Liverpool Philharmonic Hall
Tue 28 Manchester Bridgewater Hall
Thu 30 Southend Cliffs Pavilion
TICKETS:
www.gigsandtours.com and www.ticketmaster.co.uk
---
Martin Fry's "Track Record": 
1. First song you heard as a child?
Once In Royal David's City, at Christmas.
2. First single you owned?
Jimi Hendrix: Voodoo Chile.
3. First LP/album you owned?
The Kinks: Village Green Preservation Society.
4. First CD you owned?
Prince: Sign Of The Times.
5. Last music you bought and in what format (CD/vinyl/digital download)?
Digital download of A Certain Ratio: ACR Loco.
6. Which album would be on your wish list as a gift?
Bob Dylan box set.
7. Favourite album?
Marvin Gaye: What's Going On.
8. Best record ever made (can be single/album/EP)?
Sly And The Family Stone: There's A Riot Goin' On.
9. Guilty secret in your music collection?
Tears For Fears Songs: From The Big Chair.
10. What does music mean to you and how does it make you feel?
Music is the gateway to everything you need to know about the world. The good stuff makes me feel uplifted; elevated.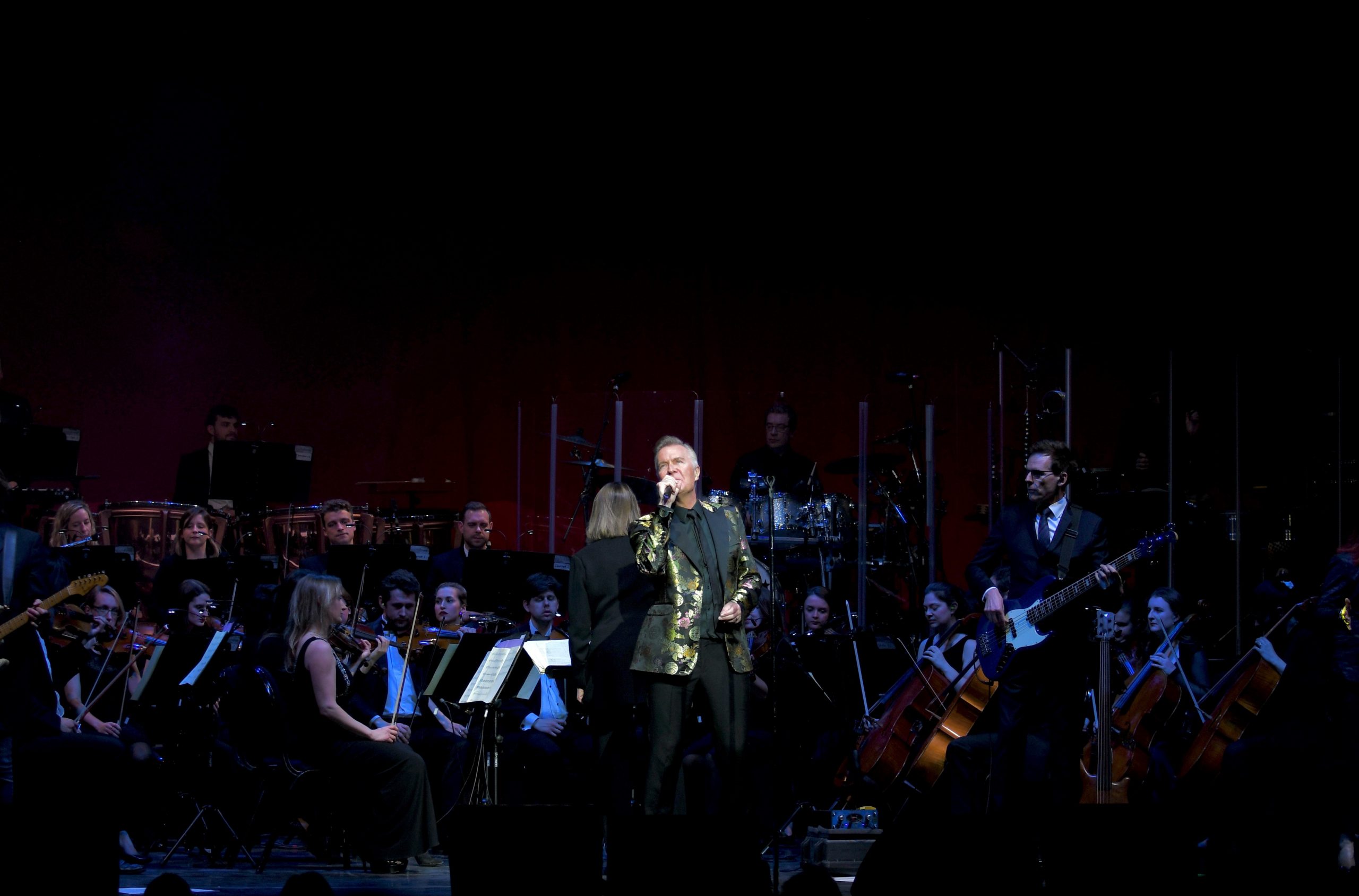 11. Which song or album is a guaranteed mood booster?
Beach Boys: Good Vibrations.
12. Which song or album would be the soundtrack to a film about your life?
ABC: The Lexicon of Love.
13. Your favourite driving track – or music to exercise-to?
Bruce Springsteen: Born To Run.
14. Best song or album for a romantic moment?
Roxy Music: Avalon.
15. Which song was played for the "First Dance" at your wedding (if married) or which song would you choose if you did get married?
Barry White: It's Ecstasy When You Lay Down Next To Me.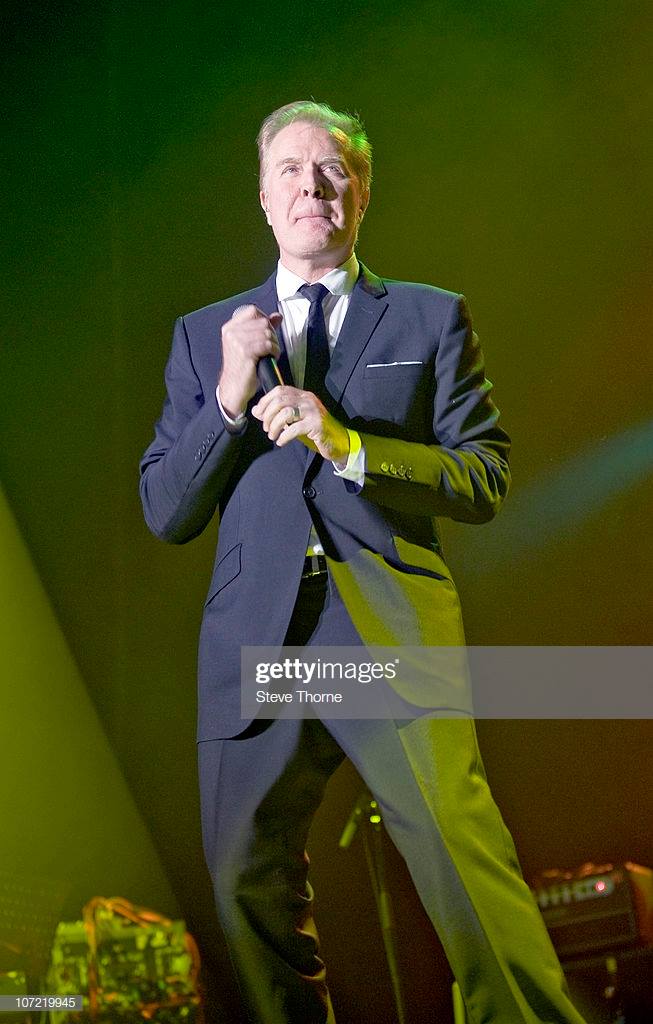 16. Your choice of song to sing at karaoke?
George Michael: Careless Whisper.
17. Which song takes you back to your childhood – and to which specific memory?
Anarchy In The UK. Seeing the Sex Pistols in Manchester in 1976.
18. Favourite band?
Kraftwerk.
19. Favourite singer?
David Bowie.
20. Which song would you like played at your funeral?
ABC: All Of My Heart.
Martin Fry in suit/live shot (under Q&A # 15): Steve Thorne/Getty images.