American artist Tori Amos needed the tranquility of her "sanctum" second home in Cornwall during lockdown, to be able to light the flame of inspiration for her long-awaited new album "Ocean To Ocean", after completely scrapping a previous set of tracks. She tells all to Mike Gray…
Tori Amos is involuntarily on the longest break of her 30+ year career. Her longest gap between studio albums, and longest break from live performance since the early '90's.
A new album, "Ocean to Ocean" stands among her best work, with layered instruments and textures that bring to mind previous classic albums such as "From The Choirgirl Hotel" and "Scarlet's Walk."
A virtuoso musician and frank and honest songwriter, Tori's confessional style has gained her a legion of devoted followers, and admiration from the next generation of singer/songwriters who followed in her wake; with the likes of St. Vincent (aka Anni Erin Clark), citing her as an influence.
Since the release of her first, career-defining solo album, 1992's "Little Earthquakes", and her number one album two years later, "Under The Pink", Tori Amos has been one of the music industry's most enduring and ingenious artists.
Three top 10 albums and the global smash hit single, "Professional Widow" in 1996 and '97, which remained in the Top 40 for an impressive 15 weeks. Tori has transcended from commercial pop success to using her music to tackle serious issues around female gender, subsequently paving the way for a generation of young female activist popstars.
From her visceral depiction of sexual assault in "Me and a Gun" (1992) and her post-9/11 album "Scarlet's Walk" in 2002, to her decidedly feminist stage musical "The Light Princess", her work has never shied away from intermingling the personal with the political.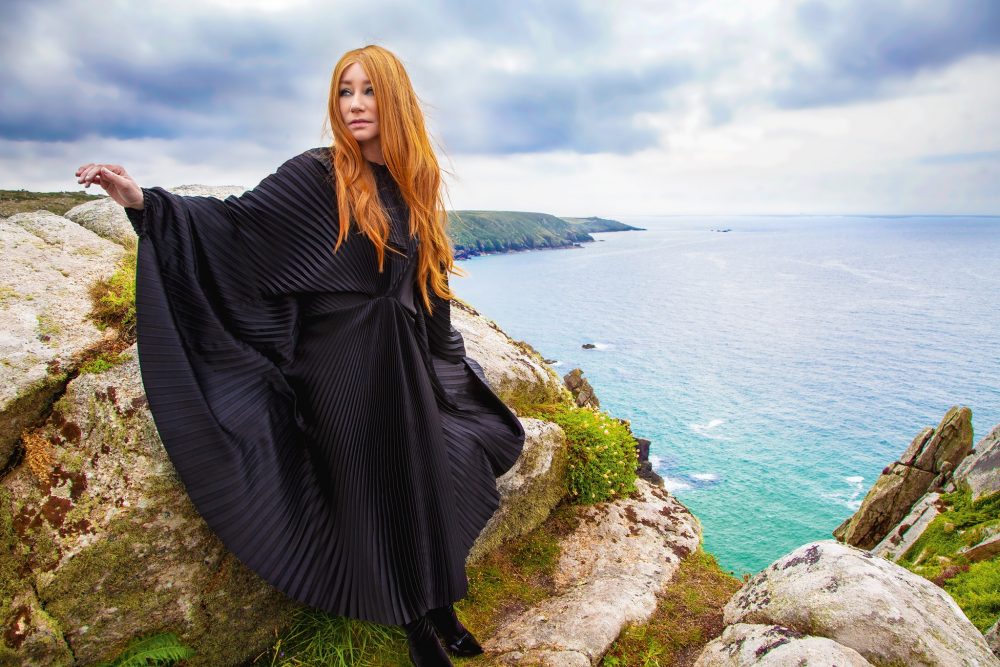 A noted humanitarian, Tori was the first public voice for RAINN (Rape, Abuse, and Incest National Network), which is the United States' largest anti-sexual assault organisation and continues to be member of its national leadership council.
Tori, who usually splits her time between a home in Florida and her place in Cornwall, reveals lockdown hasn't been easy for her, but it did provide the seed for the new album, following an abortive attempt to record the follow up to 2017's, "Native Invader."
Work was started on a follow up, a release originally slated for October of last year, and inspired by the political upheaval in her native America, but as Tori explains, it didn't feel right.
Scrapped…
"I scrapped it. I had a lot of songs. I had enough material for a record probably, it depends – some of my records are like four sided LPs, but I had enough for a traditional type of record.
"But at a certain point it just wasn't what I needed to hear or needed to play. Things were changing so fast, and we were all going through so much for the last 18 months.
"From October through the end of January, I think if you were an American voter, a lot of people had gone through a lot and I felt like democracy had been tested to its limits. Yes, it held, but it just held, and at a certain point I hit a wall.
"I was exhausted and needed something else to replenish all the energy that I put into trying to do everything possible to vote and keep a type of democracy in there."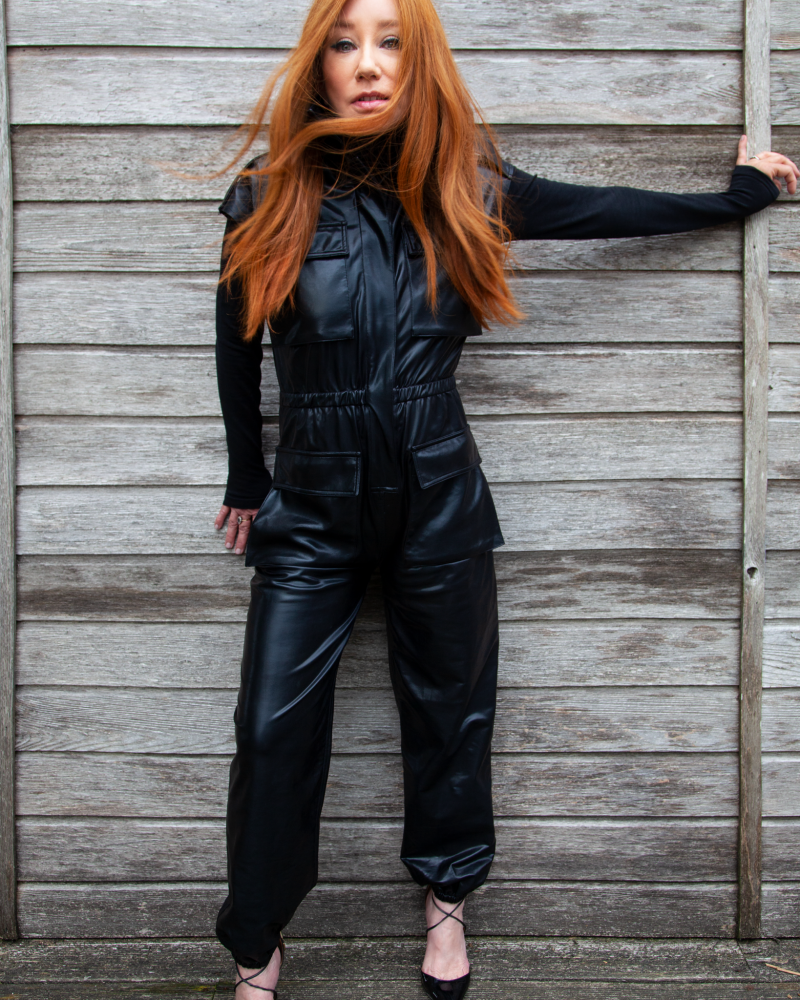 With the existing work sent to what she describes as her "sanctum", the new album came quickly in the end, with work starting early this year (2021).
"End of February, I needed to step into quiet and I needed to let the other songs go to sanctum. They'd taken me on a journey, but the energy was changing. I was getting a sense that other people were needing something, some kind of elixir. Something that was going to give them rejuvenation."
Tori, 58, has described the new album's songs as a way of 'writing her way out of hell', which might lead the listener to expect a bleak, sparse kind of album. But with the piano taking something of a back seat, and a full band sound to the fore, I suggest it's actually an uplifting affair.
Sonic rocket ship…and listening to Bruce Lee…
"I hope it is uplifting. When you are able to finally get to the reality of where you are, whatever that is, then you can change that reality. You can say, 'I've taken stock of where I am, I can make a change, but I can make it because I've accepted where I am.
"Where I am is in the grieving, the loss over my mom, live music is not on the table, hasn't been for a while, not sure when it will be and really miss that.
"So it was quite a few things that came together all at one time, when I admitted the loss and that I valued those things that maybe I'd taken for granted, then things began to shift and I was able to step into this song on the album called 'Metal, Water, Wood', and that was coaxing me out of where I was, which was in the mud and in the muck which I called my own private hell.
"By surrendering to this other force and listening to Bruce Lee and his wisdom of 'Be like water', allowing myself to take on that concept as a little fire-starter and step into that idea, things began to shift, and the music began to shift me. That's what I find can change me, get me to a different frequency, almost a different dimension; the music is my sonic rocket ship."
Lockdown necessitated a remote approach to recording, but Tori's Cornish property is home to Martian Studios, a fully featured facility that has already made half a dozen or more records. Her husband, Mark Hawley is a professional sound engineer.
"I'm grateful. I felt guilty sometimes that I was a bit blue, because my husband would come and say to me, 'Come on! Look at what we've got right here behind the farmhouse in the back barn. It's ready to go, it's waiting for you'.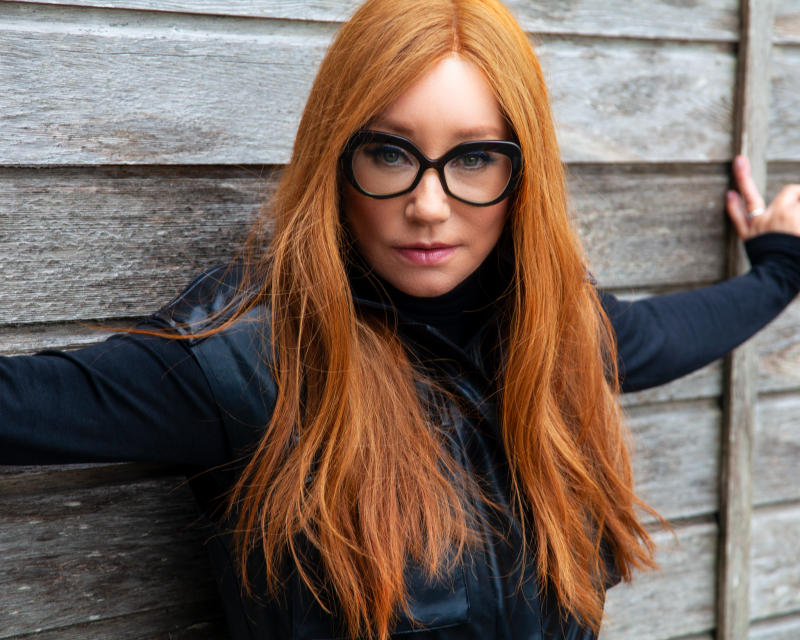 "I just said, 'but the songs that I have… (this is when I hadn't surrendered the old ones) and I played him a couple and he'd look at me and say, 'OK, I really want to be supportive because if you are not feeling it, then how can we expect anyone else to feel it?'.
"I said, 'Well that's absolutely honest, and I don't want to play these things any more because I want to get away from this energy of defensiveness, frustration, fighting.'
"I was fighting for democracy and that's not how I want to do it, I want to paint a sonic picture where people say, 'Yes, I want to be there too. I want to be in the lightness, the joy, the rapture'."
One of my own personal favourites on the new record is the reflective "29 Years", so I ask what inspired that song. "29 years from 'Little Earthquakes' coming out in the States. So that was the reference to all that was on that record and all that was put in that record, and all the songs on that record.
"But some are about sexual assault, and I wanted to kind of take a step back and think about things that happen to us in our lives – all of us – and the trigger, how we can react from a place of the wound instead from all of the therapy and the healing work we've done. Discipline ourselves to say before I respond to this, whatever it is, I'm going to not come from that damaged place."
House arrest…
The album talks of overcoming difficulties, be it loss, distance, or trauma, and I ask if she thinks it's true that it's a resilient kind of record. "Yes, I think that's right, and I think it's finding love again. Love, value for nature, value to be in Cornwall, value for when I could get out of my own way. But I understand that everyone was pushed to a place where we didn't have coping mechanisms for this house arrest.
"I'm calling it house arrest because I understand what that is, and I'm provocative. Psychologically when you're hearing, 'You can't do this, you can't do that' and not being able to jump on a plane to America. It's the longest I've been gone.
"For my husband not to be alone, that's his coping mechanism! And he's not just got me here, he's got Tash (Tori's daughter) and her boyfriend.
"We did just fine on the first lockdown, but by the time of the third lockdown, for me I didn't find it funny. It was necessary for me to write this work because I wasn't writing a magical potion. I was in reactionary mode and not where I wanted to be. I was being a bit scrappy.
"I realised I didn't like what that felt like any more, and so finally as winter became spring and I could get outside and listen to the trees and be affected by what mother earth was up to, and say that's what I want to reflect in this music."
Bats, bats, bats….
Recently released second single, the up-beat, surreal and propulsive "Spies" is inspired by a recent run in with bats which spooked Tori's adult daughter. Tori explains: "It was getting a bit traumatic around here, but to be fair the bats were in the house, it was very hot in July. It's an old farmhouse, there's no air-con'.
"So, they're little and they got in, looking for water or whatever and they were finding her, not me. Tash has this thing about winged creatures, so she was like, 'Mum, this is not funny and it's not fun'. So in order to shift her back to her room where she was doing Uni' on Zoom, it took ten days!
"I thought I'd write her a lullaby about these benevolent beings from all over the isles. We're not just protecting the little kids, but the big kids too, from the scheming meanies that get out at night."
There's a fun Beatles-y coda to the song, and she admits she'd been re-familiarising herself with their catalogue earlier in lockdown. "I'd had my little Beatles listening party probably many months before, where Mark and I just reviewed the catalogue and that was really refreshing."
With her band the foundation for the songs on this new record, it's still not clear whether they'll be on the road with her. Tori's US tour has been delayed twice so far. "…..from October 2020 and we would have started early November 2021, we should have been starting soon now. I had everything and everybody secured. People plan a year, a year-and-a-half ahead of time, so it's about juggling and seeing who's available. I'm staying open and we'll see."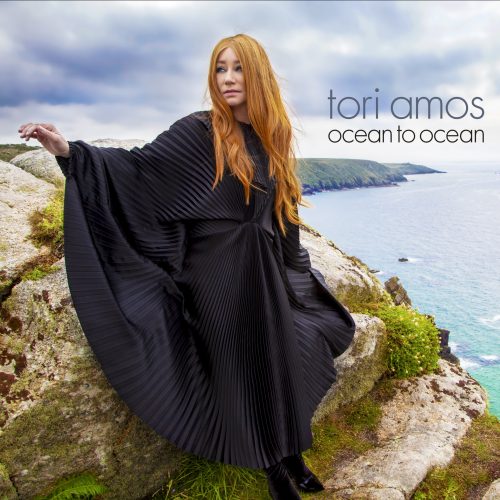 For decades, a Tori Amos set list has been influenced by a 'meet and greet' in the afternoon of a show, where fans can give her letters, make song requests or just generally have a brief talk to her.
Private intelligence network…
It's clear that this is hugely important to Tori and that she wants to make it happen on the upcoming dates, describing the possibility of not being able to do them (because of Covid risks/restrictions) as a, "big, kind of looming cloud".
When I ask if she finds those moments with her fans important, Tori is clear. "Of course they are, for all kinds of reasons. You learn a lot, so much about life and what's going on. Talk about my own private intel' network! But on the other hand, they have these good ideas that I haven't thought of. 'Have you thought about a mash up between this and this', and I say, 'No! I haven't!'"
Talk turns briefly to the older material and the 25th anniversary of "From The Choirgirl Hotel", in around 18 months' time, following reissues of her first three solo albums. She intimates that there may well be technical hurdles around any future reissue, as regards the age and condition of the master tapes. But Tori then teases that there are firm plans for another re-issue, yet to be announced, of one of her early albums.
"Ocean to Ocean" is released (CD/digital) by Decca Records on October 29th and on vinyl in January 2022. Tori tours the UK and Ireland in March 2022. Dates/tickets here: https://toriamos.com/tour/
---
Words: Mike Gray
Photos: Desmond Murray