Some human beings sometimes wonder why they were put on this earth, yeah? Well, Canadian Avery Raquel should not spend one second on that score, if her audible talents on her infectious new single, "Helpless" are anything to go by. It's a gorgeous slice of contemporary r&b meets pop with jazz flavours.
The 20-year-old has her own on-trend sound, perhaps in the same ballpark as Erykah Badu, Lauryn Hill and Jill Scott. Apart from vocals, Avery plays piano, guitar and ukulele.
From recording artist to radio co-host, this Canadian singer-songwriter has been entertaining audiences for more than 10 years – dropping three solo albums, prepping for her self-titled fourth release in 2022.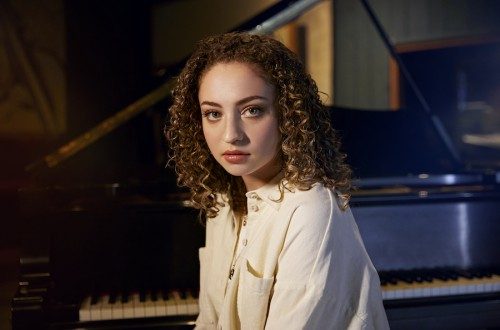 This new project of all original 'alt' soul' is reminiscent of, and Avery's love for, rnb/soul music of the past, but with a more current, contemporary style.
She cites such influences as Etta James, Carole King, Amy Winehouse, Lauryn Hill, Bruno Major and Allen Stone, and says the tracks on her forthcoming album mix rnb, soul and pop with a flavour of her jazz and blues experience.
"Helpless" is inspired by an old relationship slowly seeing its end, as Avert reveals: "Admitting that fact was the hardest part. When someone has a hold on you mentally, it's hard to let them go, even if you know they aren't meant for you.
"I explain through the course of 'Helpless' that it's just little things keeping us together, but that can't be the only glue holding the relationship."
In late 2018, Avery Raquel released her third solo album, "My Heart Away" – all self-penned original music – which debuted at #11 on the Canadian iTunes Top 200 RnB/Soul chart. 
Starting out in the entertainment industry at a very young age, Avery worked on television for the likes of Spielberg and DreamWorks, to an animation series for Disney, voice-over work, commercials and radio, as well as a number of professional stage productions across Canada.
Her vocal talent caught the ears of an array of music professionals who have assisted in her development over the years. Avery has worked with award-winning Canadian producer/musician Greg Kavanagh and Grammy-nominated artist, producer and DJ, StoneBridge.
She has shared the studio or the stage with the likes of David Clayton-Thomas (Blood, Sweat and Tears legend), Sean Jones, Molly Johnson, Holly Cole, Lou Pomanti, Matt Dusk, Stacey Kay, Tyler Shaw and more.
Performing in Toronto, Montreal, New York, Newport and beyond, including music festivals. She supports causes such as anti-bullying, going into schools talking and performing for students, mental health awareness, and music education.