Steve Harley is celebrating his 48th year in music this year (2021) and continues to play concerts around the world. Playing live for Steve is far more than a job – to him it is almost his life's blood.
Considered one of the most charismatic live performers at work today, the original Cockney Rebel tours with a six-piece band and also fronts the Steve Harley Acoustic Band.
Music very much still his first love. "We see the world and play to great audiences; how good is that! I see great cities and their galleries and museums in our down-time, beautiful landscapes from the Arctic Circle to the Mediterranean coast, all in my life as a touring musician. It's still the greatest job on earth!", says Steve.
The live shows include the hit singles "Judy Teen", "Mr Soft", "Love's A Prima Donna", "Sebastian" and of course, "Make Me Smile (Come Up And See Me)". Officially noted as one of the most-played songs in history on British Radio.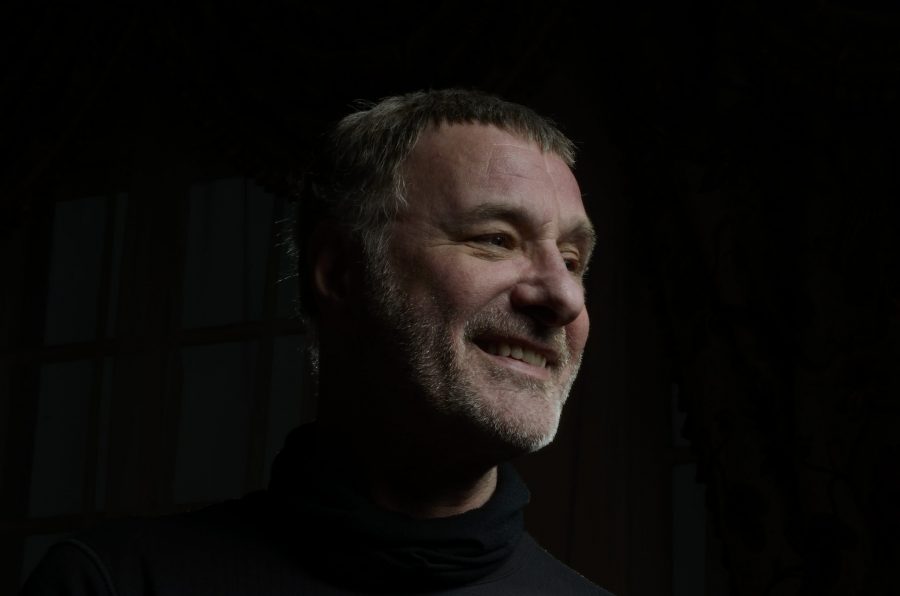 Steve was awarded a Gold Badge of Merit by the British Academy of Songwriters, and a Lifetime Achievement Award for Acoustic Music by the British Festival of Acoustic Music in 2018.
Rod Stewart, who covered Steve's song, "A Friend For Life", describes him as: "One of the greatest lyricists Britain has produced." The Times wrote: "An extraordinary concert".
Steve Harley and Cockney rebel tour the UK in October, November and December.
Kicking off on 21st October at Birmingham town hall, with a total of 16 dates, including Bridlington, Stockton/Yarm, Edinburgh, 02 Shepherds Bush Empire in London, Harrogate, Cheltenham and closing on 18th December at Bexhill.
Plus some acoustic band gigs in October and November. For all dates and ticket info: http://www.steveharley.com/
Steve Harley's "Track Record"….
1. First song you heard as a child?
"Stranger In Paradise" by Tony Bennett. I was four or five at the time. The Jack Jackson show would be playing on the kitchen wireless on Sundays, and that song stayed with me for many years, like an early form of earworm.
2. First single you owned?
"Only Sixteen" by Craig Douglas. My Auntie Gertie took me by bus to Lewisham to a record shop to buy it. I never heard the original by Sam Cooke until many years later.
3. First LP/album you owned?
"Bob Dylan" by Bob Dylan.
4. First CD you owned?
"Brothers in Arms" by Dire Straits. My son, Kerr, was four-years-old and would dance/march around the dining table to "Money For Nothing".
5. Last music you bought and in what format (CD/vinyl/digital download)?
"That's Life" by Willie Nelson on CD after reading a couple of very good reviews. They were wrong. It is no better than moderately produced.]
6. Which album would be on your wish list as a gift?
An early number of "The White Album, by the Beatles.
7. Favourite album?
"Highway 62 Revisited" by Bob Dylan.
8. Best record ever made (can be single/album/EP)?
The Walker Brothers version of the Tom Rush song, "No Regrets" is a perfect record; perfectly performed and produced.
9. Guilty secret in your music collection?
I'm proud to be the owner of several early Dylan bootlegs on coloured vinyl, produced – illegally, of course! – on the Big Pig label.
10. What does music mean to you and how does it make you feel?
Music is everything to me, after family. It's my livelihood and my great love. I tour for the love of it; see wonderful sights and play to great audiences.
11. Which song or album is a guaranteed mood booster?
"You're The First, The Last, My Everything", by Barry White.
12. Which song or album would be the soundtrack to a film about your life?
"The Quality Of Mercy" by Steve Harley and Cockney Rebel. (2005 album, which many say is Steve's best set of songs ever, or at least since the classic Cockney Rebel heyday.)
13. Your favourite driving track – or music to exercise to?
All things Zappa. I can play "Apostrophe" from start to finish, and after that amazingly fabulous 40 minutes, start all over again. It is a great masterpiece. (Zappa's 18th album, which was released in 1974).
14. Best song or album for a romantic moment?
Soundtrack to "The Mission". Dreadful film, but wonderful music from Ennio Morricone.
15. Which song was played for the "First Dance" at your wedding?
My wife, Dorothy, insisted it should be "Make Me Smile" (by Cockney Rebel). Sorry!!!
16. Your choice of song to sing at karaoke?
"No Regrets", in the style of its composer, Tom Rush.
17. Which song takes you back to your childhood – and to which specific memory?
"Love Is Like A Violin" by Ken Dodd. Don't hear it these days, but it was a fine piece, sung beautifully.
18. Favourite band?
Buffalo Springfield.
19. Favourite singer?
Eddi Reader, without a doubt.
20. Which song would you like played at your funeral?
I won't have a funeral. I'm going quietly and cheaply. But as the box passes through the black curtain, I'd like the few who will be present, to listen to Bob Dylan's "Desolation Row". Another masterpiece.
---
Photos: Mike Callow (portrait) and Darren Robinson (smiling live shot in colour)