Coming across great new talent and opening our big digital mouth about it when we do, is what gets all of us at Music Republic Magazine, up in the morning! And today is a very good day, because we just discovered the wonderous artist Jess Chalker – and we think she's gonna go far….
London based, Grammy-nominated Australian singer-songwriter Jess Chalker has just dropped her gorgeous new single "Don't Fight It" – the first track taken from her forthcoming album "Hemispheres" which will be released on 5th November via her own label, 528 Records.
Jess has examined the whole gamut of human emotions with the material on the new album and the single, " Don't Fight It" focus on that feeling of being lost and helpless as life's tumultuous events swirl beyond her personal control.
It is a bittersweet blessing, in the end, as these events forced Jess to change direction in life. The message being that no matter how bad things get, sometimes it  is necessary to acknowledge that you need to change your life.
Fans into such artists as Haim, Bat For Lashes and Florence & the Machine should dig Ms Chalker, and we hear vocal flavours of mega star Annie Lennox in Jess's voice on the new single.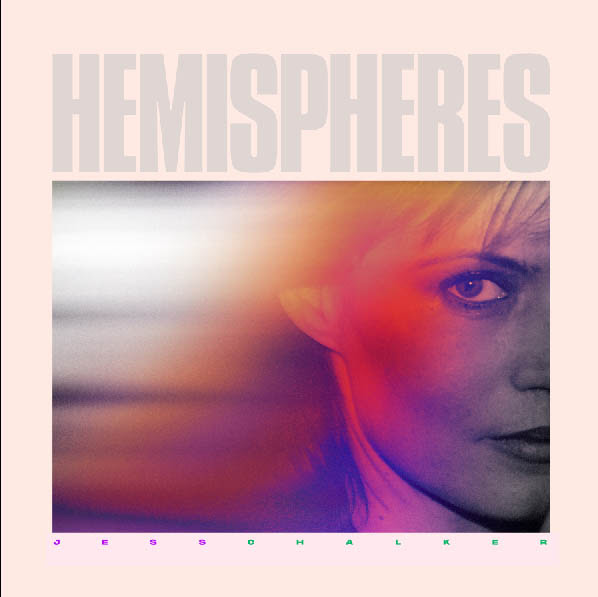 Embarking on a solo career, Jess' musical journey to date has been varied: she is known for her previous incarnation as the frontwoman for Australian new-wave duo, We Are The Brave and has been widely praised for her writing, production and vocals.
She's also a sought-after collaborator who has worked with artists including Sam Fischer, Vintage Culture, Isamachine, Gold Kimono and Passenger.
Jess was part of a Grammy-winning team that co-penned Lisa Loeb's lead single on her kids record, "Feel What U Feel". Recently, she also composed the original track "Darkest Hour" for the Amazon Original show "Panic", performed by Tate McRae.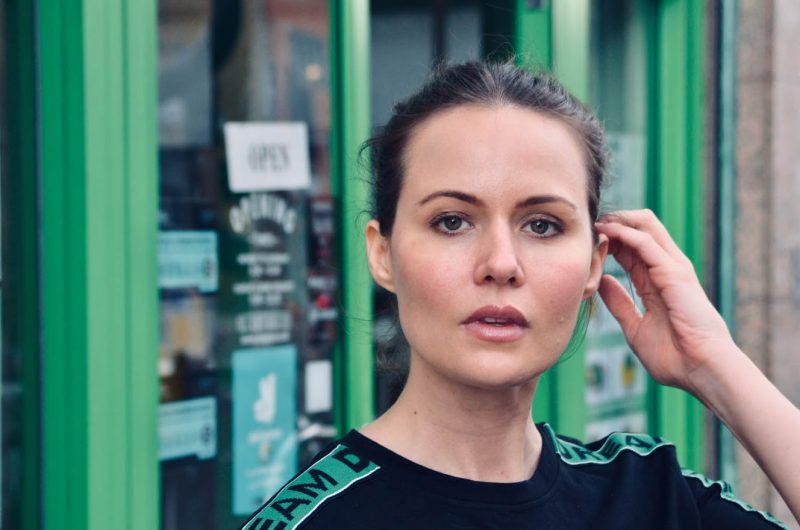 The imminent album was completed under the weight of the pandemic, as Jess dealt with the loss of her day job and health challenges at the same time. Like many others, she found herself spiralling, and turned to music to find the creative outlet she needed.
Collaborating with friends across Sydney, L.A. and London to finish her emotional album, she found much longed-for freedom too.
"Releasing this album is terrifying and thrilling to me," notes Jess. "I grew up in a religion that discouraged us from pursuing career success, where women weren't allowed on stage to address an audience directly.
"I think it's why I've always tried to avoid the spotlight but, after the year we've all had, my perspective on things have changed quite a lot. I'm not wasting any more time doubting myself."
"Don't Fight It," follows the release of album tracks "Dance in the Rain" and "West Hollywood", and is accompanied by an animated lyric video (above), directed by Thomas Calder and was written by Chalker, Rich Jacques and Martijn Tinus Konijnenburg, and co-produced across LA and London with Chalker and Grammy-winning collaborator Rich Jacques.
"There's a bitter-sweetness to 'Don't Fight It' that I love… It feels both joyful and sad to me. It was written at a time when I was going through some personal stuff, trying really hard to please everyone, not really knowing where I fit and becoming someone I wasn't.
"In the end I really surrendered to that feeling of being lost, because acknowledging that made me realize I needed to change where I was going."
---
---