Paul Carrack will release his first album for three years, "One On One" on 17th September 2021 via his own record label, Carrack-UK.
A gorgeous blue-eyed soul album to add to his impressive 17 previous solo studio albums, and of course, his golden contributions to legendary tracks with Mike + the Mechanics, Squeeze, Ace and more.
His voice rings out on such classics as "The Living Years", "Over My Shoulder," "Silent Running," "Tempted," "How Long" and more. As well as his own popular solo songs like "Eyes Of Blue," "Satisfy My Soul," and the title track of his last release, "These Days."
Working from his home studio base, Paul wrote, played and recorded the whole of his latest album, but unusually, he also mixed the album himself. "One On One" does have a few guests, such as guitarist Robbie McIntosh and former James Brown sideman Alfred 'Pee Wee' Ellis.
Only one of these songs on "One On One" existed in demo form beforehand; Paul conjured the rest during lockdown. The groove kicks in straight away with "Good and Ready." See the video for that song, below.
Paul says: "The sound of the record is warm, I think, and engaging, and nourishing. There's two ballads on there, but the rest of it is surprisingly upbeat. I think that's maybe because we were mid-tour when the touring was shut down, but I was still in a kind of 'live' mode."
A standout cut is the funky "A Long Way To Go," (with its' Bill Withers' feel) which features a sizzling solo by Paul's long-time friend and collaborator Robbie McIntosh. They go back to recordings with The Pretenders, when Robbie was a member, and Paul was as in demand for session work. "Precious Time" is typical (and brilliant!) Carrack, and will no doubt become a live favourite.
That track also features a horn section, arranged by Mr Carrack's long-time neighbour, but new friend, Dave Arch. Horns played by Steve Beighton, who has been in Paul's band for 20 years, the legendary 'Pee Wee' Ellis, of James Brown and Van Morrison fame, Dennis Rollins on trombone, and Andy Greenwood on trumpet. Backing vocals by Michelle John, who Paul met working in Eric Clapton's band.
See the video for "You're Not Alone," below too. The first single from the album and a BBC Radio 2 Record of The Week. "When Love Is Blind" features his son Jack on drums. One cover among the 10 tracks: Charlie Rich's huge country crossover hit of 1973, "Behind Closed Doors."
Paul starts live shows again soon, and will be out on the "Good and Ready Tour" across the UK from January 2022.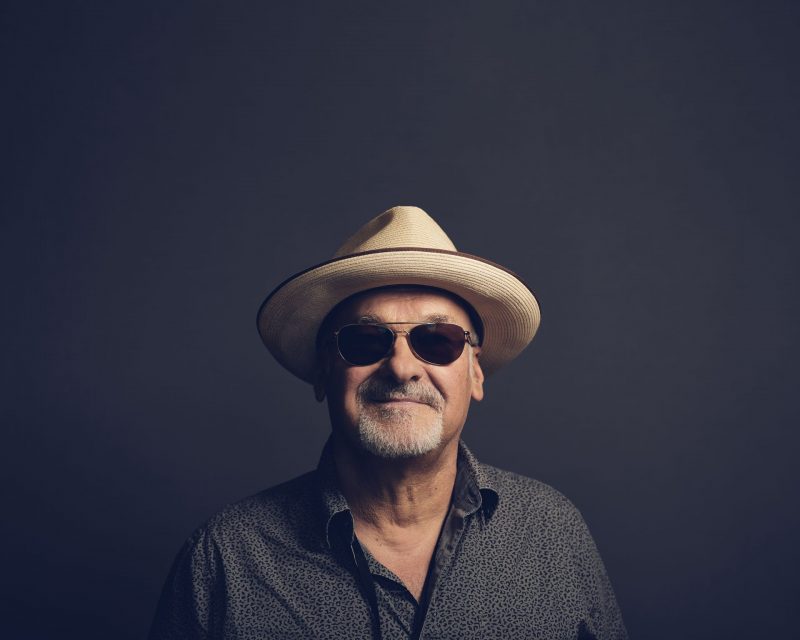 Paul Carrack's "Track Record":
1. First song you heard as a child? 'All Things Bright and Beautiful'.
2. First single you owned? 'Raining In My Heart' / 'Guess It Doesn't Matter Anymore' by Buddy Holly. Vinyl 78. Went halves with my brother John.
3. First LP/album you owned? The Shadows' first album.
4. First CD you owned? 'Blue' by Joni Mitchell
5. Last music you bought and in what format (CD/vinyl/digital download)? 'Last Man Standing' by Willie Nelson on Spotify.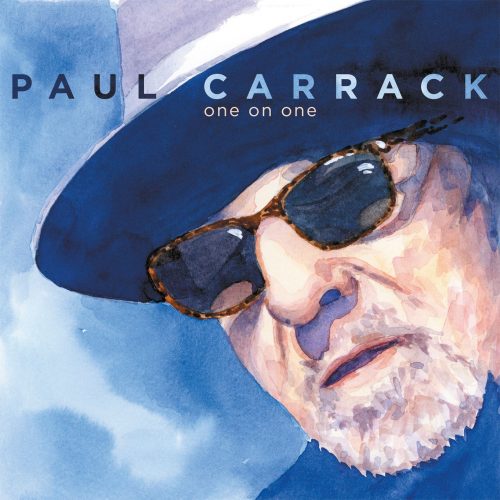 6. Which album would be on your wish list as a gift? 'The Black Album' by Prince. I used to own a vinyl copy (possibly a bootleg!) but no idea what became of it.
7. Favourite album? 'Moondance' by Van Morrison. One of the very few albums I owned in 1970, hence played repeatedly. Never gets old.
8. Best record ever made (can be single/album/EP)? 'Talking Book' by Stevie Wonder. Broke the mould and influenced so many artists.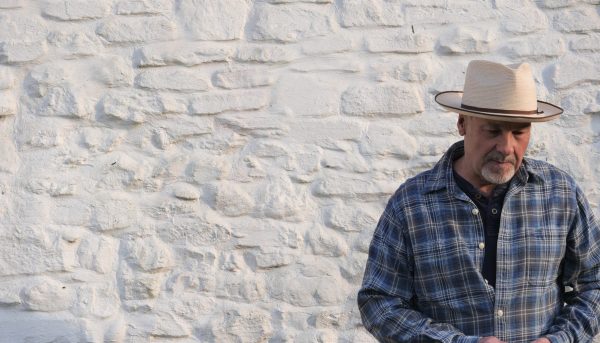 9. Guilty secret in your music collection? The Ink Spots (I know, nothing to be guilty about). Bill Kenny, one of the greatest singers ever. Later incarnations not so good.
10. What does music mean to you and how does it make you feel? Music saved my life. I had no talent for anything practical and no academic interest as a kid. I don't know what I would have done had I not followed my heart and somehow developed my very raw talent and somehow made a living making music.
To use a very overworked cliché (never stopped me before!), it has been a journey. It can make me very happy as a listener and is the only thing (without wishing to tempt fate), that can move me to tears.
11. Which song or album is a guaranteed mood booster? Ry Cooder: 'Get Rhythm'. Often play this in the dressing room prior to a show.
12. Which song or album would be the soundtrack to a film about your life? Now that's a tricky one…. Can I pass?
13. Your favourite driving track? Ry Cooder's 'Tamp 'em Up Solid' from 'Paradise and Lunch' album.
14. Best song or album for a romantic moment? 'Never Let Me Go' by The Impressions.
15. Which song was played for the "First Dance" at your wedding? My wife Kathy and I were married in 1979 at Hammersmith register office in London. We'd already been living together for seven years and Kathy was four months pregnant.
We had no money for a reception and we didn't tell anyone, although a few close friends got wind of it and turned up and insisted we go to a little bistro in Shepherds Bush for dinner. And they say romance is dead!
16. Your choice of song to sing at karaoke? Only done it once, in Spain when the waitress in the bar insisted we do a duet. She chose 'Love Lift Us Up Where We Belong.' (I did the Joe Cocker part, in case you were wondering!)
17. Which song takes you back to your childhood – and to which specific memory? 'Anyone Who Had A Heart' by Dionne Warwick. First serious kiss.
18. Favourite band? The Band.
19. Favourite singer? So many, but if pushed David Ruffin (The Temptations).
20. Which song would you like played at your funeral? 'The Watermill' by Ronald Binge Orchestra, or preferably a Yorkshire silver or brass band. I've heard it played by a silver band, but can't find a recording. Closely followed by 'Let's Go Get Stoned' by Ray Charles.
---
Photo credits: Peter Van Hooke & Nico Wills