Glen Matlock helped to shock the nation when – as bass player and original member of the world's most famous punk band The Sex Pistols – he was part of the infamous 1976 live TV show peppered with expletives.
An unforgettable moment now part of music history, which hit the headlines in "outrage" back then, it's just one of the many memories Glen recalled when he spoke to Lucy Boulter ahead of his imminent 65th birthday…
It's probably a fair bet that you should expect the unexpected when talking to one of the Sex Pistols. This was the band that redefined the word 'anarchy' for our modern times, after all.
But my conversation with Glen Matlock, original bassist and co-writer of almost all the band's songs, was far from what I expected.
I didn't expect to talk about the Large Hadron Collider, for example. I really didn't expect to talk about favourite Shakespearean characters. And I definitely didn't expect to laugh so much.
But it turns out Glen Matlock is a raconteur. He knows how to tell a story with dry wit and good timing, and of course he has plenty of stories to tell.
For one thing, he's been around for a bit. In fact, when he tells me he's 64, he's at pains to add "and eleven twelfths" before confirming with some disbelief that he's about to turn 65 on 27th August 2021.
And for another, his colourful 45-year career in the music business started with as loud a bang as you could imagine.
Alongside singer John Lydon (aka Johnny Rotten), guitarist Steve Jones, and drummer Paul Cook, Glen is one of the four founding members of the Sex Pistols, the band that detonated the fury of a generation (and the moral outrage of another).
With the generous benefit of hindsight, it's staggering to realise the Sex Pistols' original incarnation lasted just three years and one album before its white-hot flame burned itself out. And yet it provided the stage for some of the loudest and most enduring stories of sex and drugs and rock 'n' roll – and tragedy – of any band we've seen.
Let's be honest, we'd barely raise our collective eyebrow at a couple of on-screen profanities nowadays, but when the Sex Pistols swore on live national television in December 1976 – admittedly having been goaded, some might say, by the beleaguered host, Bill Grundy – the nation gasped and clutched its pearls.
The furore and headlines that followed put punk firmly on the music map AND into the nation's dinner table conversation. Music would never be the same again.
Protective…
Glen is protective, though, about the fact the Pistols' anarchy had real substance.
"We unleashed a barrage of foul words, but I think we had something to back it up. Now people just think swearing for the sake of it is good, without it being about anything. When we got done for swearing, it was almost inadvertently, so it's different.
"You know, I think outrage for outrage's sake is shallow. But if you've got something to say, and people find it outrageous, that's a totally different matter."
Glen was working in the first of Malcolm McLaren and Vivienne Westwood's legendary boutiques, 'Let It Rock', the forerunner of SEX and Seditionaries and a hub of the 1970s London music scene. Malcolm introduced Glen to Steve and Paul, became the band's manager, and later introduced John to the line-up.
But don't be fooled into thinking Glen was simply in the right place at the right time by some stroke of luck…
"Well, I put myself in the right place at the right time," he tells me from a recording studio in Richmond, where he's taken a break to talk to me. "I had a real gut feeling about it.
"I always wanted to be a musician, and I've been lucky – making music that people dug, and then I got to meet and work with people I dug. So I just kept doing it really, and I've left it a bit late now to get a proper job!"
Glen left the band in 1977, leaving a song-writing legacy that includes punk anthems such as "Pretty Vacant", "Anarchy in the UK" and "God Save The Queen". He is credited as a co-author on 10 of the 12 songs on the iconic album "Never Mind the Bollocks, Here's the Sex Pistols".
After the Pistols, he went on to form bands such as the Rich Kids, with New Wave architects Rusty Egan, Steve New, and Midge Ure, and The Vicious White Kids with his Sex Pistol replacement, Sid Vicious.
He toured extensively with Iggy Pop, guested with musicians such as Ian Hunter (Mott the Hoople) and Frank Black (Pixies), was a member of the reformed Faces 2010 to 2012 – and has spent decades playing both in bands and solo. He reunited with his fellow Pistols for a decade of sporadic touring, some 19 years after he had left the band.
Sex Pistols Biopic From Danny Boyle…
And now the Sex Pistols are heading back to our screens, as the fashion for music biopics continues unabated. The story of the Sex Pistols has caught the attention of Oscar / Grammy / BAFTA award-winning director Danny Boyle ("Trainspotting", "Slumdog Millionaire"), who's making a six-part series called, simply, "Pistol", based on the memoirs of Steve Jones.
Musing about who would play you on film is a classic showbiz fantasy, but for Glen it's becoming a reality – and I wonder how that feels.
"It's a bit weird. But I've met up with [the actor playing Glen], Christian Lees, and I like him. And we've had a few chats about where I was coming from back then, and so I think he's going to portray me quite well. I've seen a couple of pictures of him in Sex Pistols fancy dress and he's quite convincing, so it should be interesting."
Carry On Matlock…
And then our conversation takes one of its turns into the unexpected…
"Ideally, if anybody was going to play me in a biopic….well, years ago, while we were touring we were joking about a "Carry On…Sex Pistols", and who would play who. Paul thought he'd be Sid James, John Lydon would make a good Kenneth Williams, and Steve would be probably Bernard Bresslaw or something. And I think Jim Dale would be good playing me!"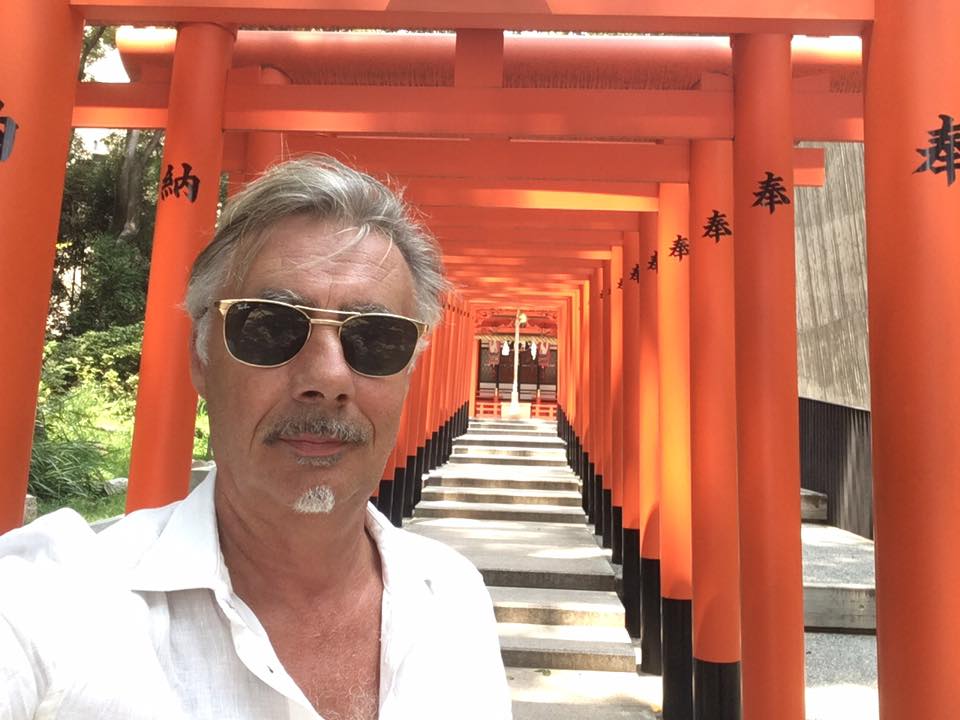 Now, it probably wouldn't be a biopic about a punk band without a fight breaking out, and real life appears to be imitating art right now. John Lydon is embroiled in a court case with Paul Cook and Steve Jones over the use of the Sex Pistols back catalogue in the show.
And although I have no wish to draw Glen into a conversation he is wisely staying well clear of, the whole topic does beg a question for me: how important is it that we keep telling the stories, to keep our musical history and legacy alive? What can today's artists learn from these tales?
"So that's a very searching question. I don't know that I'm equipped to answer that. I've never set out to teach, and I think that's a bit presumptuous. I think all you can do is put things out there, and they're like the apples on a tree in an orchard. People pick the one they fancy, and it might help them along for the rest of the day.
"But the thing is, the danger with a biopic is how documentary-like it is, and how actually true it is. And that's the concern for all of us. I think it's not just particularly us, it's any band portrayed that way. But I think we're in very good hands with Danny Boyle, who I've met a few times."
One of the things we should hope "Pistol" portrays is Glen's clean and highly effective approach to creating his sound.
"My maxim for music is: a simple thing, hopefully done well. And that counts for equipment as well. I've ended up always using much the same gear, and it's simple – a Fender Precision and an old Fender Bassman head. As long as you've got those and you're kind of in tune, and you know what you're doing, that's all right."
Gone nuclear…
The reason Glen and I were talking about his bass set-up was because I'd asked about it on behalf of a friend…and I'm so glad I did, because it took us down another of those conversational alleys I never could have predicted. You see, I explained to Glen that my friend is a weekend bass player but a nuclear expert by day, and that sparked a surprising memory.
"One of the best things I ever did in my life, maybe ten years ago now, was getting invited on a guided tour of CERN in Switzerland. It had shut down for a bit because one of the magnets had blown out, and it was the day before they started it up again.
"The scientists take turns to take you round, and then you get treated to lunch in the staff canteen. And some German bloke had taken us round, but this Italian girl wanted to come and sit next to me at lunch…because although she's like a nuclear physicist scientist, she used to be the drummer in an Italian punk band! How about that?"
I imagine chatting to Glen over lunch is an entertaining hour in anyone's book, regardless of their musical history or the proximity of the world's most powerful particle accelerator. He's quick-witted and meanders in and out of stories with disarming ease. He's funny, and rightly observes:
"Life's short. If you can't have a laugh, what can you do? You know, when we used to do Shakespeare at school, I always thought the best character was Falstaff. He would have a laugh – but then tell the truth to the King."
I rapidly realise that, like Falstaff, Glen has a foil for having a laugh – and it's the same man who frequently acts as his sideman on stage – legendary guitarist Earl Slick.
Interestingly, I interviewed this veteran of studio and stage a couple of years ago. And as well as talking about his stellar career beside icons such as David Bowie and John Lennon, we talked about him working with Glen Matlock. Earl told me how he had to keep on his toes, given Glen's propensity to throw out the setlist halfway through a show.
So I ask Glen about this, imagining a modern-day version of a Sex Pistols onstage rage. The truth, it turns out, is rather more prosaic and utterly glorious.
"Well, my attention span is not bad, though I am an excitable lad. But there is pragmatism to my Matlockness! For one thing, really I should wear reading glasses, and you don't want to wear reading glasses on stage! And half the time, you put the setlist down and someone nicks it as a trophy before you've even finished the set. Or half the time somebody spills beer over it and you can't see it. And, as the bandleader, I'm constantly judging the crowd, and where we need to go. I kind of know the first four or five numbers and the last four or five numbers, but the bit in the middle is a bit of a blur.
"The truth lies between all those reasons…and also that poor old Earl is getting a little bit doddery and infirm in his dotage. So it's his fault, not mine!"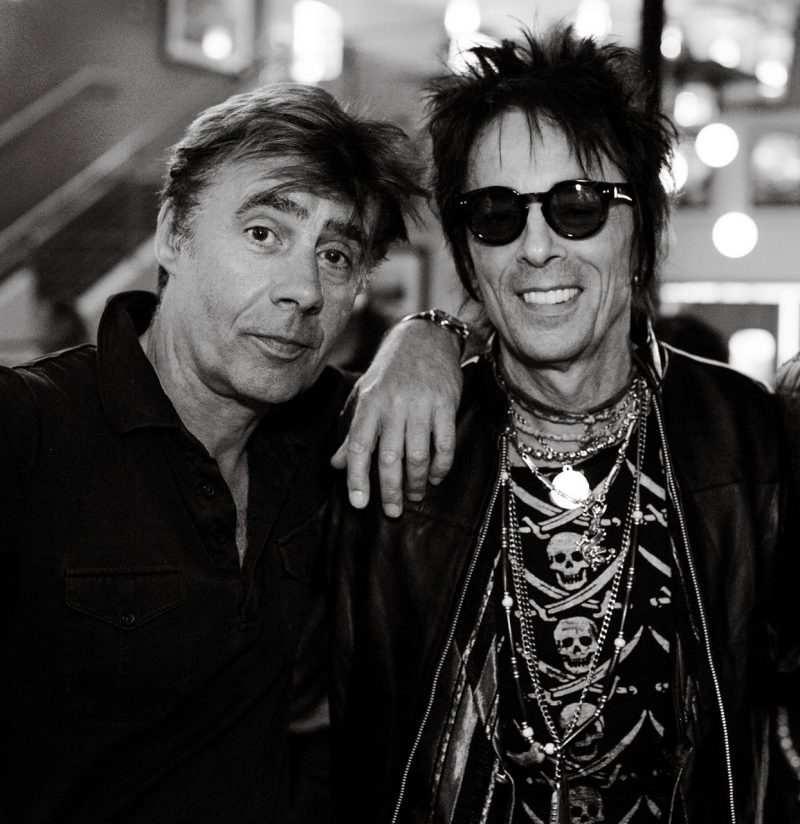 Glen and Earl gig together often, in Glen's band called The Tough Cookies. (Though I have now asked them both if really they're big softies at heart, and they both settled for an enigmatic "depends which side of bed I got out of!") And unpredictable circumstances threw them together even more last year.
The Odd Couple…And A Rolling Stone!
"Earl got stuck over [here] with me because of the lockdowns, so we were just hanging out. We did a few online gigs, which was fun; got into cooking and decorating…and just sitting around winding each other up. That was when everybody really had to keep themselves to themselves. I was glad of the company and I think he was as well."
Even prior to lockdown, Earl Slick has been quite a draw in Glen's Maida Vale / Little Venice neighbourhood…
"I was outside one day, and [Rolling Stone] Ronnie Wood was walking down the street with his Mrs, taking their dog for a walk. He said: what are you doing here? I said: I live here, you sod, do you want a cup of tea? He said: well, maybe. I said: Earl Slick's in there. He said: really? So, in he came, and we're all sitting in the garden – and my new neighbours looked through the fence, and I don't think they quite realised who they had on their hands!"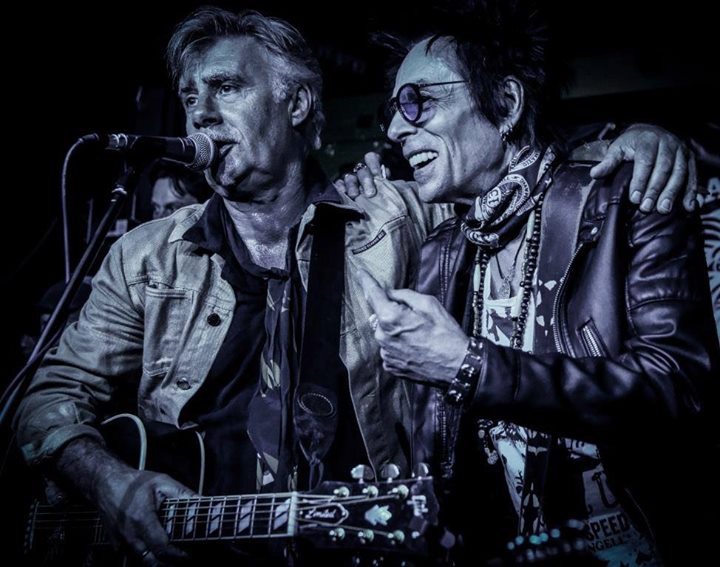 Mind you, Glen's neighbours probably have a story or two of their own to tell – especially when the football's on. An ardent supporter of Queen's Park Rangers, Glen is apparently quite animated when there's a good game on…and his son has bought him a very noisy wooden football rattle to go with his very noisy air horn.
"We were watching the Euros, and I'd have the rattle and [my son] would have the air horn – and swap if there was a particularly good goal. And we use them for QPR games….not live, because that means carrying things and I like to travel light, but definitely while watching games on the telly. I remember when we beat Manchester United! 4-2! I wish I'd had the rattle then.
"Oh, and when Earl was staying with me, the air horn was to let him know that dinner was ready." Talking of lockdowns, it's impossible not to talk about the business impact of the last eighteen months.
I never met a miserable Italian…
"Well, I was about to get on a plane, and go and open up for [American Celtic punk band] the Dropkick Murphys' St Patrick's Day gig in Boston, and then I had about a dozen solo shows booked in Canada and the east coast of the States. Then I was just going to stay out there, with a work permit until the end of the year – and I was getting loads of offers. So I lost a lot of work. And I had made an album just before lockdown, and was about to go into mixing.
"Earl went back to the States when it opened up a little bit, and I went off to Spain when I was allowed to but got stuck there for a few weeks when the rules changed. And then I actually did a gig in Sicily, in an open-air auditorium, halfway up Mount Etna. That was fun. I love going to Italy; I never met a miserable Italian. Hopefully more of that will come."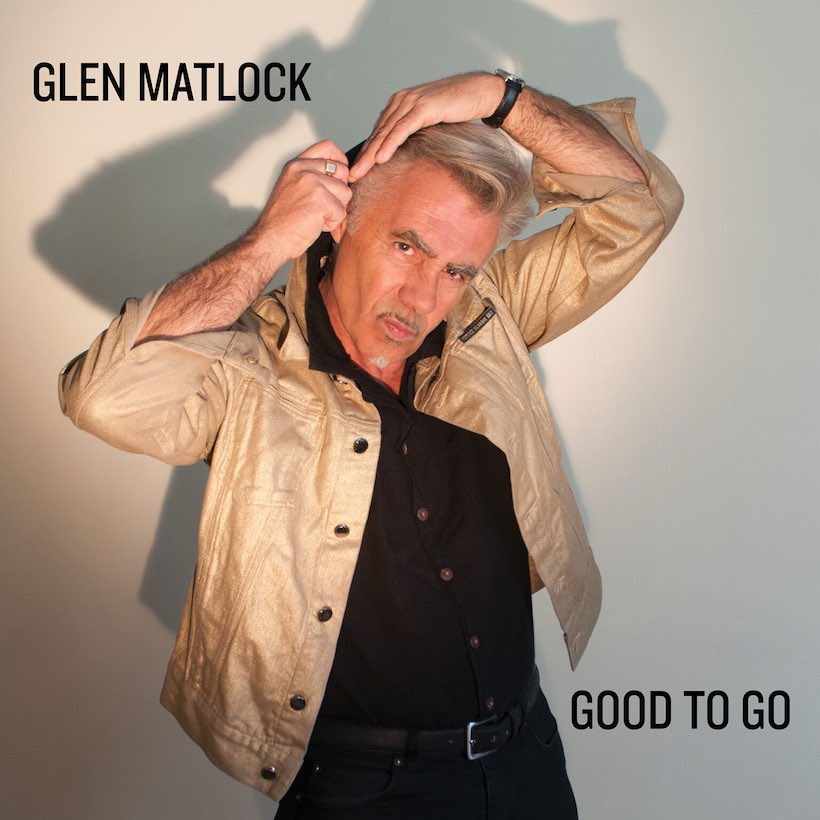 We all adapted to new ways of working during lockdown, and Glen has a global story to illustrate this perfectly.
"I've been doing sessions for a guy called Henry Padovani, the original guitarist in the Police. He called me because he'd been asked by a band to do some guitar work, and wondered if I'd play on it too.
"He sent me the track, I did some bass on it and sent it back to him in Corsica. He sent it to the band in Buenos Aires, and they loved it. And then their manager paid me from his home in Geneva. And we never even met each other! Just call me Global Matlock…
"I've done quite a few things like that, and even online tutorials for music colleges. There are lots of musicians who have had to do stuff from home. And most people have a little studio these days, which enables you to grasp the new technology."
Of course, while no one has been untouched by the changes and the inconveniences of the pandemic, some have suffered hardship and tragedy – and Glen has stepped up to do his bit.
All-Star Charity Project Band Kindred Spirit…
For example, he featured on a charity single with "the god of hellfire" Arthur Brown, to support the non-musicians in the music industry, such as crew, who found themselves out of work but without royalties or online opportunities to fall back on.
And notably he's a big name on a cover of the Robbie Williams' hit "Angels" by an all-star band brought together for this very performance, called Kindred Spirit. The single is raising funds for the charity "Angels of the Nation", which gives the gift of an angel statue to the bereaved families of fallen NHS heroes…and the number of statues needed is, tragically, still growing.
The record was one of the last projects created by producer Steve Brown, whose talent contributed to the success of bands such as Wham!, The Cult, and Manic Street Preachers. Sadly, Steve died in January, aged just 65, before the project was completed.
But some of his friends in the music business stepped forward to honour his memory…with a track featuring names such as Marcella Detroit (Shakespears Sister), Tony Hadley (Spandau Ballet), Jools Holland, Steve Norman (Spandau Ballet), Clem Burke (Blondie), and Earl Slick.
"I knew Steve only a little bit, but for a long time. He'd been talking about making a charity record, and he asked if I was interested. Of course I said yes. But then he suddenly died. Then the idea metamorphosed into doing something as a tribute to the NHS."
Now, as the world returns cautiously to something resembling normal, Glen is really getting back to business.
"I'm just getting my ducks in a row with record companies and publishers, and I'm beginning to get enthused again! I'm back in the studio, tweaking the album I'd just recorded before [lockdown], and writing a couple of new songs. I think I've got a good album on the way."
Naturally I ask Glen if we can talk about the album in detail, but he's wise and seasoned enough to know that timing is everything.
"Well, I could tell you, but I don't want to… it might be next year before it's out. It's a drag, you know…you write the song and you want it to be out tomorrow, but it doesn't always work like that. And I can't really move onto the next one because my head's still full of the one that's not quite finished. It takes up a lot of headspace!"
By Lucy Boulter