Tedeschi Trucks Band share "Tell The Truth," their latest live performance from "Layla Revisited (Live At LOCKN')", a historic, one-off live recording of the seminal Derek & The Dominos album "Layla and Other Assorted Love Songs", performed in its entirety with special guest Trey Anastasio.
With gut-punch vocals from Susan Tedeschi and break-neck backing from the 14-piece band (including guitarist and frequent collaborator Doyle Bramhall), this set and album feature dueling guitar solos from Derek Trucks and Phish's Trey Anastasio.
Recorded Saturday night, August 24th, 2019 in Arrington, VA, Layla Revisited (Live at LOCKN') captures TTB at their incendiary best. The band's collaboration with Phish's renowned guitarist/vocalist, Trey Anastasio, was one of the four-day music festival's most anticipated performances.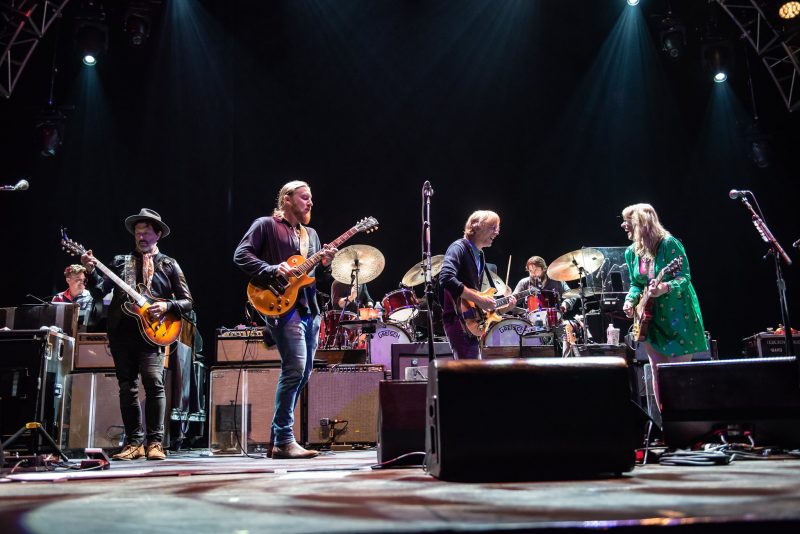 Simply billed as Tedeschi Trucks Band featuring Trey Anastasio, fans were kept in the dark about their plans to perform the Layla album in its entirety until the moment the band took the stage. One listen and it's clear that their surprise performance, which also included close TTB collaborator, guitarist and songwriter, Doyle Bramhall II, meant something extra special to both the musicians and the astonished fans who were lucky to experience it.
The new album is released on 16th July 2021 by Fantasy Records.
"Layla Revisited (Live At LOCKN')" TRACKLIST:
I Looked Away
Bell Bottom Blues
Keep On Growing
Nobody Knows You When You're Down and Out
I Am Yours
Anyday
Key To The Highway
Tell The Truth * See the video, below….
Why Does Love Got To Be So Sad?
Have You Ever Loved A Woman?
Little Wing
It's Too Late
Layla
Thorn Tree In The Garden (studio)