One of the best tracks of the year…..Brand New Zeros: "This Love".
The Who meets Idles meets early U2. Power, attitude and energy galore….gasoline and razor blades-fulled vocals and gorgeous fuzzed up guitars with pumping bass and power house drums locked together like billy'o. ……We love it!
Watch the video for the track, below…………
"This Love" is taken from the London-based band's incoming album "Back To Zero" which drops on 9th July on Fretsore Records.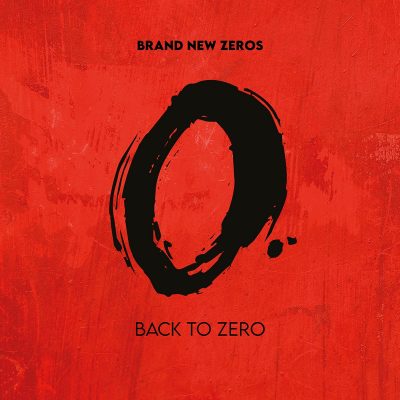 The band are singer-songwriter Ronan MacManus, brother of Declan aka Elvis Costello, and lead guitarist Luke Dolan. On this track, late drummer Carlton Hunt, one of his final recordings.
Cutting their teeth at rehearsals in Dolan's barbershop in Watford, the pairing quickly struck-up a potent creative relationship and began writing music together. Before long, Brand New Zeros had grown into a fully fledged band project with label signings and tour opportunities.
Releasing their debut album in 2015, the Zeros also landed a breakthrough tour with Ronan's big brother, Mr Costello. Signing to Fretsore Records in 2019, after a succession of warmly received singles, the band are ready to release their follow-up album: "Back To Zero" this summer. Bring it on chaps…..