Bastille have dropped their new single, "Distorted Light Beam", and accompanying sci-fi video, to begin the campaign to preview their imminent new album, due later this year.
"Distorted Light Beam", was co-written and co-produced with One Republic frontman Ryan Tedder, alongside the band's long-time collaborator Mark Crew.
The multi-award winning British band reflect on how we are all changing, and the ways in which we can manipulate our realities to fit a narrative that better suits us. "Call it dystopian, utopian or simply call it the future…"
Lead singer Dan Smith says, "For us, 'Distorted Light Beam' soundtracks dancing through some twisted, euphoric futuristic club space. It's a song about limitless possibilities – which isn't something any of us actually have in real life right now, so it's been fun to explore that idea while experimenting with new sounds in our music."
The band star in the video alongside Remmie Milner from BAFTA winning series, "Save Me". (Watch it at the bottom of this page.)
The four-piece have been experimenting and augmenting the Bastille sound since the release of their last album "Doom Days" in 2019, the conclusion of an unofficial trilogy.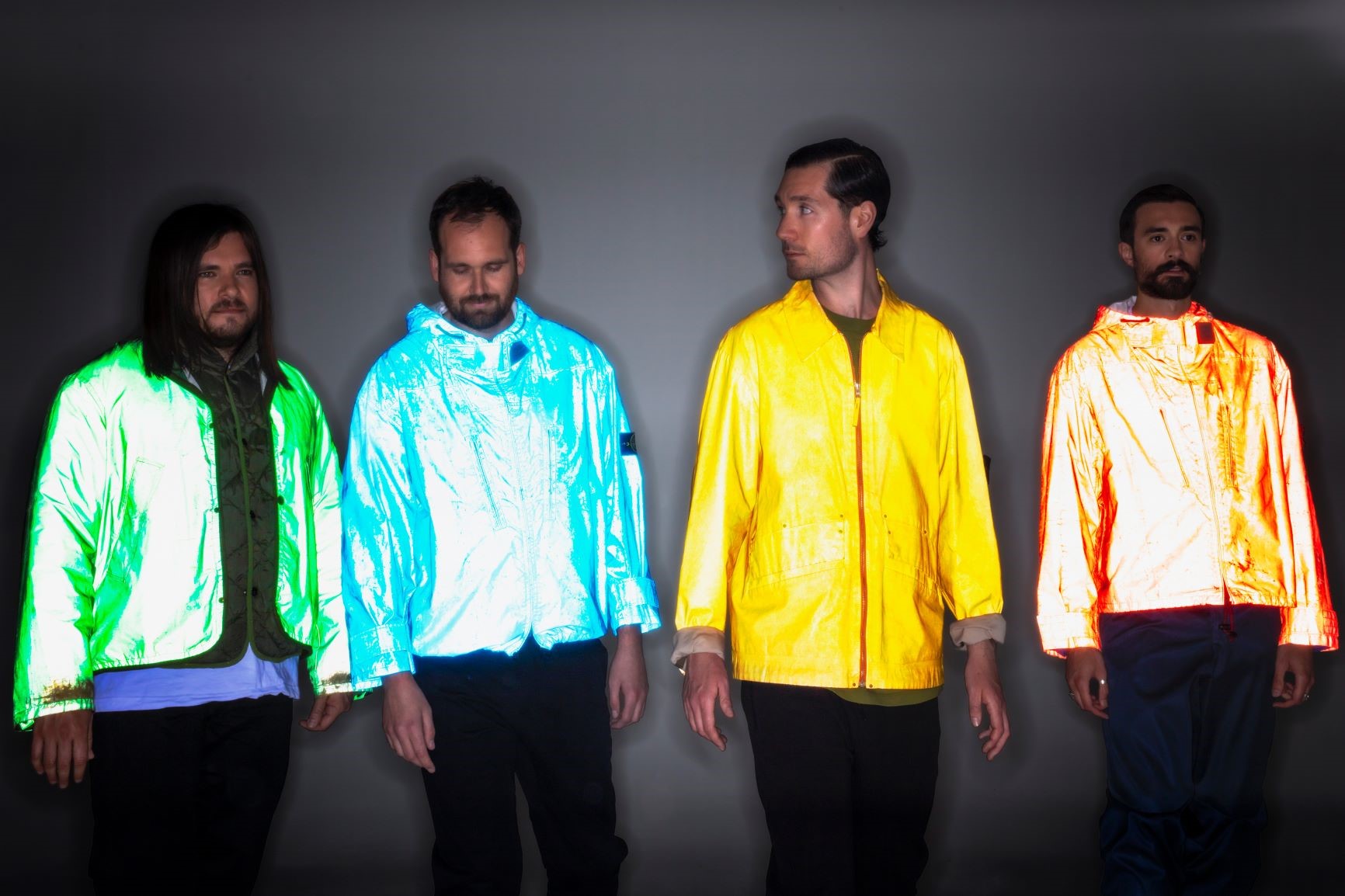 Last year they released the "Goosebumps" EP, featuring Graham Coxon on "What You Gonna Do???" and US producer Kenny Beats on the title track.
"Doom Days" charted in the Top five in both the UK and U.S, the only UK band to have achieved this chart landmark alongside The Beatles, and Queen in 2019.
During 2019, Bastille embarked on their two month-long sold-out U.S and UK tour. At the beginning of 2020, Bastille received their sixth Brit award nomination – their second nomination for British Group.
In January 2021, Bastille were the subject of "ReOrchestrated", a documentary film that provided a new look into the band's journey so far, framed through their "ReOrchestrated" shows.
This summer Bastille ReOrchestrated headline both Latitude and Standon Calling with a further two sold out shows at Hampton Court Palace Festival in August – dates below, and at time of writing, all these events were due to go ahead..
With more than 11 million records sold, six UK top 40 singles and 1.5 Billion video views, Bastille are to one of the world's most streamed bands.
Summer festival dates 2021
Standon Calling 23rd July
Latitude Festival 25th July
Hampton Court Palace Festival 17th & 18th August