Hank Marvin. Not only a rock and roll legend, not only a guitarist whose unique style has influenced many more guitar stars across a six-decade period – but his name is uttered every day in rhyming slang by those who are a tad peckish!
"I'm Hank Marvin". No, you are not, there's only one and these days, (and at the age of 79, but looking 30 years younger!), Hank is based in Australia with his wife of 50 years.
Hank agreed to answer our 20 question "Track Record" interview to give an insight into the music that he has grown up with, music that inspired him, his favourites and what memories music has triggered.
Lead guitarist of the most successful instrumental band of all-time, The Shadows, stars in their own right and of course when they backed Cliff Richard. It is 60 years since Hank and his band went to # 1 with their classic hit, "Apache".
During the Summer of 1960, a young British band entered Abbey Road's legendary Studio 2 to record their new single, which when released would transform popular music with a sound that would influence future bands for generations to come.
That recording was "Apache" and the band was The Shadows, whose lead guitarist Hank Marvin created his own unique style using the tremolo arm of his Fender Stratocaster, fed through an echo device, (donated to him by Joe Brown – who didn't like its sound!), to devise something completely new.
Together with rhythm guitarist Bruce Welch, bassist Jet Harris and drummer Tony Meehan, they created a pioneering sound that would live on for another sixty years.
When "Apache" went to the top spot in the chart, it knocked Cliff Richard (backed by The Shadows) off of number one, where he had spent three weeks with, "Please Don't Tease". "Apache", would spend five weeks at the top and remain in the charts for the remainder of the year.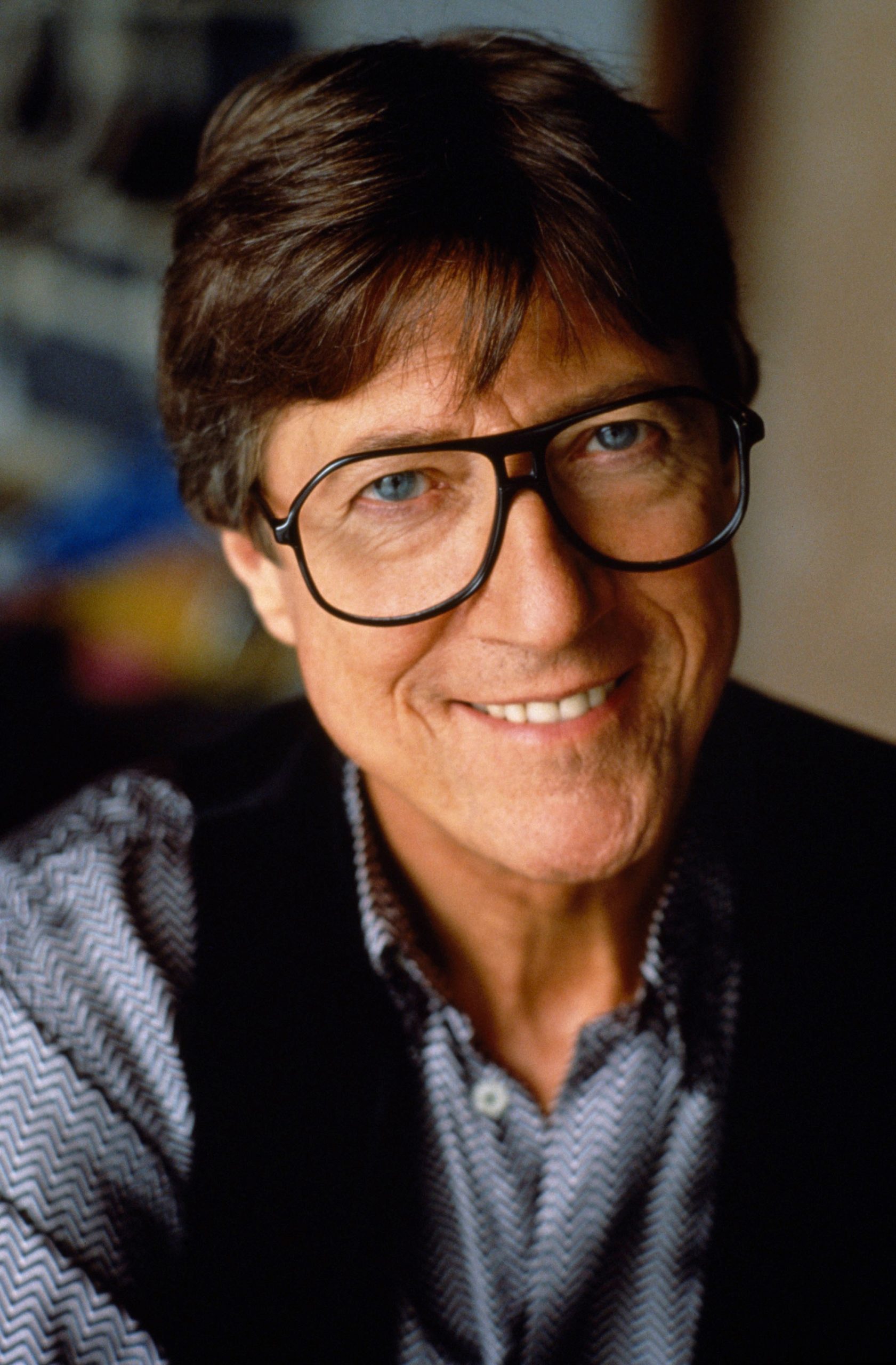 It proved to be the launch-pad for The Shadows as a band in their own right. They went on to have 35 UK chart singles, in addition to another 34 hits as Cliff Richard and The Shadows.
Now, 60 years on, they star on the double album set, "Dreamboats & Petticoats Presents 'The Shadows: The First 60 Years".
Compiled by legendary Shadows rhythm guitarist Bruce Welch, the set comprises 40 hand-picked tracks from across the band's glittering career.
"I wanted to show the breadth of the work The Shadows created", said Bruce, "from that amazing run of early hits we had – 'Apache', 'Wonderful Land', 'Dance On', 'Foot Tapper' and so on – through to our later work where we explored new production techniques."
The Shadows had sixteen Top 20 singles, five of which reached the # 1 spot, all of which are included on this two-CD set. (23+ 17 = 40 tracks).
"Dreamboats & Petticoats Presents 'The Shadows: The First 60 Years", follows on from the recent BBC 4 TV documentary "The Shadows at Sixty".
Contributors included legendary guitarists David Gilmour, Brian May and Pete Townshend, who described his first hearing of "Apache" being "as pivotal as my first orgasm!"
Many other musicians were influenced by The Shadows, including Eric Clapton, Peter Frampton and Mark Knopfler. Roy Wood of The Move, described the sound of The Shadows as being, "the cleanest sound I'd ever heard, like it had been dipped in Dettol."
For many, Hank Marvin WAS/IS the sound of the Shadows…………Now why has he not been Knighted yet?
Hank Marvin's Track Record:
1. First song you recall hearing as a child?
Probably my mother singing Hush a Bye Baby.
2. First single you owned?
When The Saints Go Marching In by Bunk Johnson and His New Orleans Jazz Band. George Lewis was his clarinet player whom I later met, and got his autograph at Newcastle City Hall when was touring the UK.
3. First LP/album you owned?
The Chirping Crickets by Buddy Holly and The Crickets.
4. First CD you owned?
No idea!
5. Last music you bought and in what format (CD/vinyl/digital download)?
A download of The Essential Elvis Presley. It contains all the tracks from his first Sun Records LP.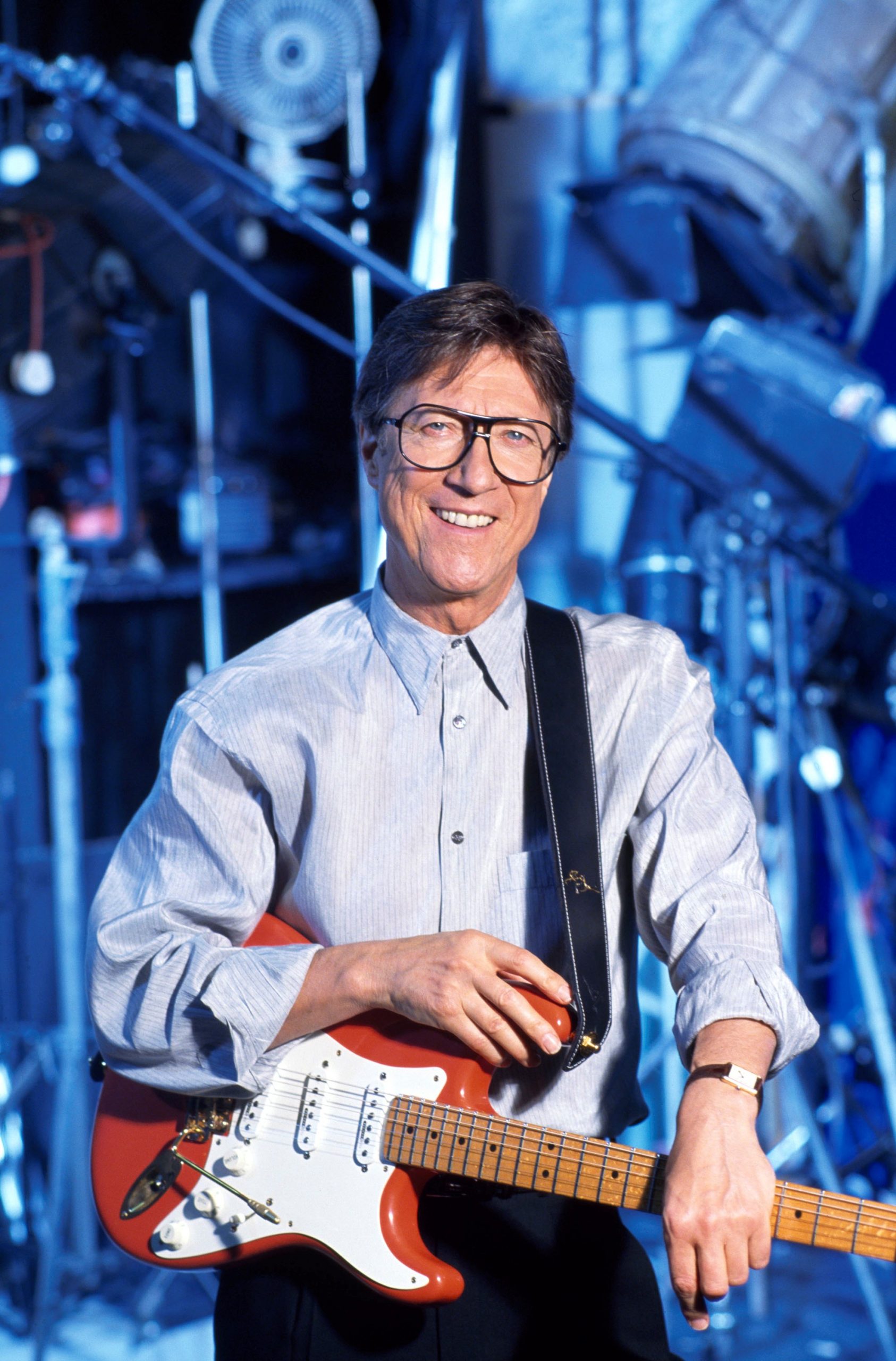 6. Which album would be on your 'wish list' as a gift?
Paul Simon's Graceland, which for some reason is not in my collection. Don't ask me why!
7. Favourite album?
There are so many wonderful albums, and there is not just one favourite.
8. Best record ever made (can be single/album/EP)?
I haven't made it yet!
9. Guilty secret in your music collection?
Have You Got A Light Boy by the Singing Postman. Hilarious! (Editor's note: We had that single in our family home when I was a boy!)
10. What does music mean to you and how does it make you feel?
Music is a wonderful gift, and there is happily such a wide variety. It can make me feel romantic, maudlin, happy or…. It also depends on the mood I'm in and where I am. For example, in a restaurant when you want to have a conversation, I find loud inappropriate music an abomination.
11. Which song or album is a guaranteed mood booster?
The original recording of Limehouse Blues by Django Reinhardt and Stephane Grapelli with the Quintet of The Hot Club of France. Taken at a roaring tempo, it always makes me smile.
12. Which song or album would be the soundtrack to a film about your life?
There wouldn't be such a film, but if there were, a song I've always loved from childhood was from a film called "A Connecticut Yankee in King Arthur's Court". The song was, "Busy Doing Nothing". Fab!
13. Your favourite driving track – or music to exercise to?
I don't often play music when I drive, but if I do it's usually classical music on the radio.
14. Best song or album for a romantic moment?
My wife loves Nat King Cole, so any of his songs work the magic.
15. Which song was played for the "First Dance" at your wedding (if married) or which song would you choose if you did get married?
It was a stealth wedding – even we weren't sure if it happened! Two witnesses, no reception, just straight back into rehearsals, with a glass of champagne. But Nat King Cole's 'When I Fall In Love', would have worked. We celebrated our 50th anniversary back in June.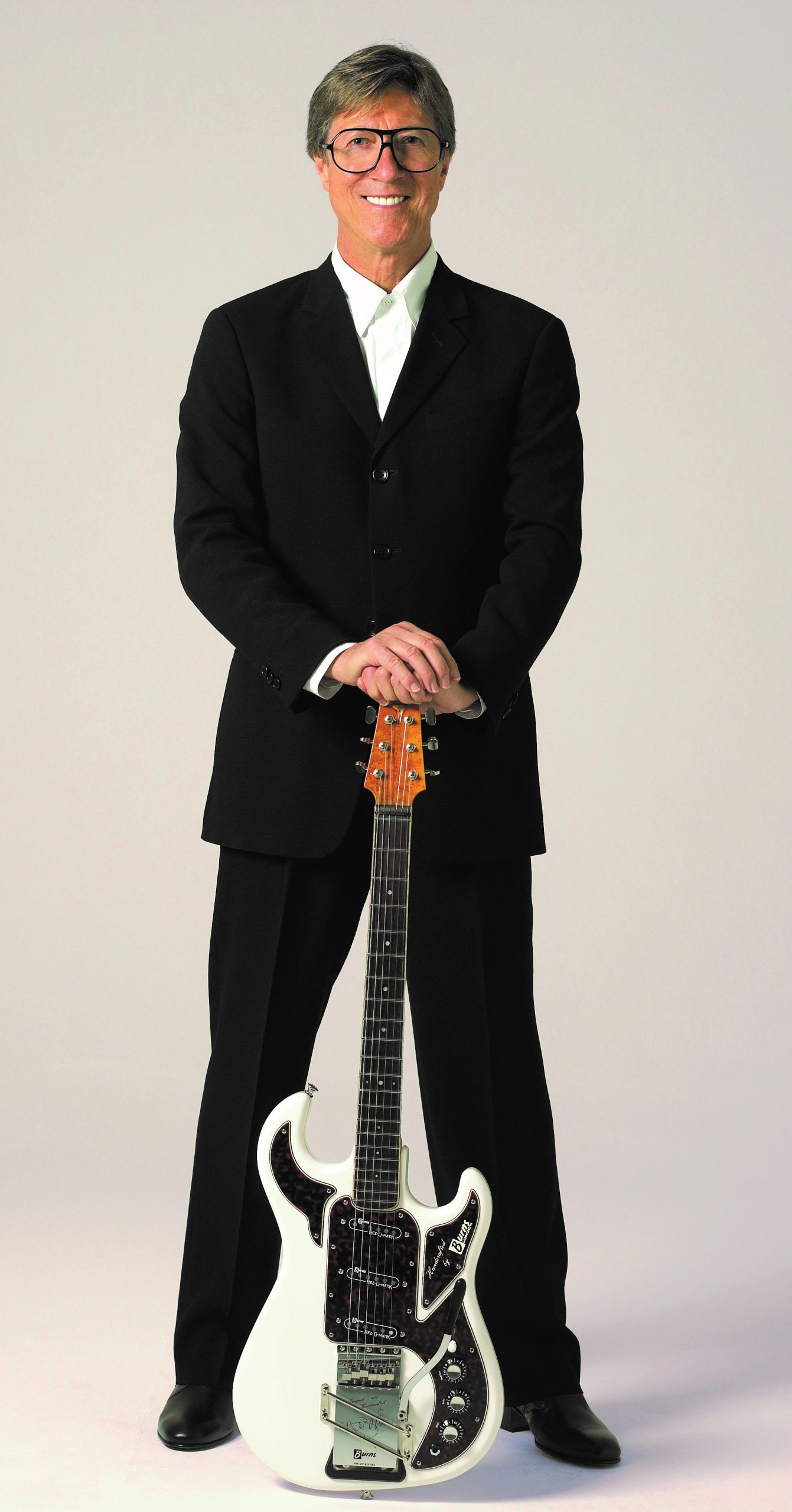 16. Your choice of song to sing at karaoke?
I would never sing at karaoke.
17. Which song takes you back to your childhood – and to which specific memory?
Anniversary waltz by Al Jolson.It was a cold, late-Autumn day, getting dark and I was home alone sitting by the fire when that song came on the radio. I haven't heard it in years, but if I did, I'd be back in that room watching the flames dance in the grate as the darkness closed in.
18. Favourite band?
I don't have just one, as there are so many I admire. The Beatles, The Police, The Rosenberg Trio and many more.
19. Favourite singer?
Again, I don't have just one. There are so many different styles, it is hard to compare or to choose.
20. Which song would you like played at your funeral?
'Don't Get Around Much Anymore'.
"Dreamboats & Petticoats Presents The Shadows: The First 60 Years" (2CD, £7.99) – personally compiled by Hank's band-mate and fellow guitarist Bruce Welch – is released on November 13th on Decca Records. Order Here: https://dreamboats.lnk.to/TheShadows60PR