Smudge All Stars is the brainchild of Richie Stevens – the son of the late John Stevens, the pioneer of British free jazz. Richie is a respected drummer, percussionist and producer, working with many stars.
With Smudge All Stars, Richie draws on his friendship with many leading British, Jamaican and US musicians. The superb debut self-titled album drops this week (27th November 2020) on Pegdoll Records.
It features a star-studded soul and funk collective, including George Clinton, Lee Scratch Perry, 'Pee Wee' Ellis, Fred Wesley, Soul II Soul's Charlotte Kelly, Dennis Bovell, Earl Sixteen, Omar and more.
Music Republic Magazine exclusively premiere the animated video to the track, "Freaky Toe", and if you dig the likes of Cameo, Rick James, Parliament, Funkadelic and The Gap Band, this is for you.
Richie Stevens has worked with many top artists including Horace Andy, Joss Stone, Boy George and Damon Albarn. But this project is Richie's musical vision in his own right. A party album in the old school P-funk tradition.
All instrumentation was recorded live, with Ritchie calling on the original Horny Horns: Fred Wesley and Alfred 'Pee Wee' Ellis to help build a fat brass groove for the authentic P-Funk vibe. George Clinton guests on vocals to add 24-carat gold dust to this mother funker of an album.
"Eight years ago, compelled to generate some funk, I started a bag of jams. By chance, I ran in to Omar in a supermarket and he improvised some melodies on the sketches. Then sitting in Liverpool St station, I was compelled again, this time to reconnect with George Clinton.
"His vocal for 'Up Is Just A Place' was gifted to the project. This raised the funk bar so high that it took another five years to complete an album worthy of his genius, and took the help of the finest musicians I know. This whole project is, in a word, a jam…..with the finest musicians and artists you could find, who wouldn't wanna do that?", so says Mr Stevens.
The 10-tracks kick off with second single "Brutal Funk"; a rousing psychedelic funk workout that encompasses a delicious groove cooked up by the famed Jamiroquai member DJ D-Zire, and the powerful vocals of British soul singer Mary Pearce.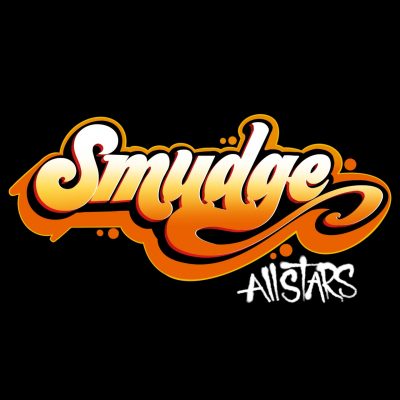 "Up is Just a Place", featuring the legendary funk monster George Clinton, continues the party vibes together with Mary Pearce, MWS, Derek 'Dr Mouthquake' Green and British soul hero Omar.
"B Side" sees Mary Pearce join Derek 'Dr Mouthquake' Green, accompanied by American trombonist Fred Wesley (James Brown, Parliament-Funkadelic) who adds a distinctive touch to the track.
The sole ballad, "Headache", also features George Clinton,who is joined by Niara Scarlett (Roots Manuva, M. J. Cole, Basement Jaxx, Xenomania).
"2 Cold 2 Hold" adds a gospel-tinged groove and blues vibe, courtesy of harmonica player Mitt Gamon (Godley and Creme, Boy George, The Ruts, Sam Brown, Murray Head, the Gang of Four).
Former single "Our Lives", marries funk and reggae, showcasing instrumentation from Dennis Bovell and vocals from the legendary Lee Scratch Perry and Earl Sixteen (Leftfield, Dreadzone).
"Still Here" features some stunning reed work from gifted British alto saxophonist James Gardiner-Bateman. Closing proceedings is "Discopia", which features Charlotte Kelly, George Pantelonius and Camelle Hines.
Smudge All Stars on social media:  FACEBOOK