Liverpool band The Mono LPs have been nudging major success since their 2016 debut album, "States of Decay". Ahead of the 2021 follow-up, "Shuffle/Play", they drop impressive new single and the official video, "Hell, Save My Soul".
Nodding heavily to 70s rock, The Mono LPs tap into the likes of Led Zeppelin and Deep Purple – with massive riffs, but blending guitars with cello to create a big sound.
Add thunderous drums, demonic vocal shrills and "electrifying cello solos", this band are in their own lane while paying tribute to the best of vintage rock and roll.
Released tomorrow (30th October 2020) by Fretsore Records, the track is matched with the official music video, directed by Andrew Ab and featuring choreography and dance performance by Laura Hague.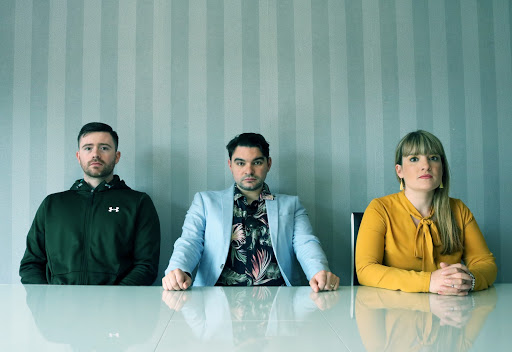 The Mono LPs are frontman/guitarist Ste Reid, cellist/vocalist Vicky Reid (a relation of Elvis Costello), bassist Chris Barlow and drummer Tom McCabe.
The band's admirers include Mick Jones, Alan McGee, Blood Red Shoes and The View. Impressing at major festivals such as Kendal Calling and Sound City, they have also sold out  local shows at the Cavern Club and Zanzibar.