Released today (16th October 2020) with the official video, UK singer songwriter Jana's latest single, "River In The Sky" was recorded during the pandemic lockdown period.
A song about community, about family and "a tribe" – themes Jana will explore further on her work-in-progress album.
The Slovak-raised singer released her debut EP "Lanterns" in September 2019. Music Republic Magazine showed that record, and the two lovely singles from it – "Birdhouse" and "Gift" – some well deserved love.
We then premiered the follow-up cut, "Promise", in February this year (2020).
On "River In The" Sky, as usual her gorgeously sublime vocals nod to Joni Mitchell – no bad thing, is it?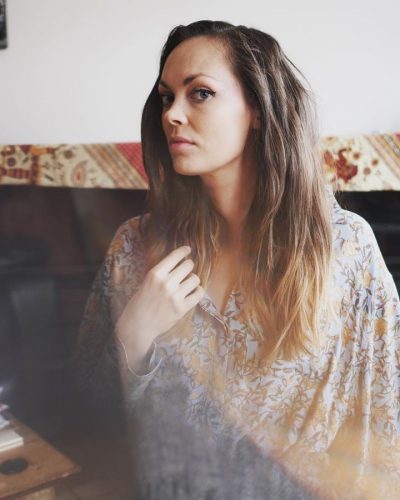 Jana's musical journey started in her native Slovakia where she studied classical piano and flute. She went on to study flute in France and continued to pursue the career of a classical musician auditioning for orchestras.
She was a member of progressive rock outfit 'Persona Grata', receiving praise from Mike Portnoy (Dream Theatre), who invited the band to play at the "Progressive Nation At Sea" in Miami, USA.
Following her childhood dream of becoming a singer, Jana took a leap of faith and moved to London in 2014, not knowing anyone there and soon established herself with like-minded artists.
We are big admirers of Ms Jana's skills, here at Music Republic Magazine, and continue to champion her cause – in the hope that our noise will attract the attention of some music biz VIPs who see and hear what we do……It is about time….