KT Tunstall features on the new all-female line-up for the "Good Night Songs For Rebel Girls" album, which celebrates extraordinary women in music – a project inspired by the award-winning Rebel Girls books.
Decca Records release the 18 track album on 27th November, featuring an array of female music stars from around the world.
A project created in partnership with Rebel Girls, the global multi-platform edutainment brand focused on inspiring and instilling confidence in a generation of girls around the world.
"Good Night Songs for Rebel Girls" features covers of both contemporary and historic singles that transcend genre and geography, penned by iconic female artists from Alicia Keys to Carole King.
Performed by a multigenerational line-up of female vocalists, the album draws inspiration from the girl-driven narrative of the New York Times-bestselling book series and podcast, "Good Night Stories for Rebel Girls" to empower and uplift girls around the world through music.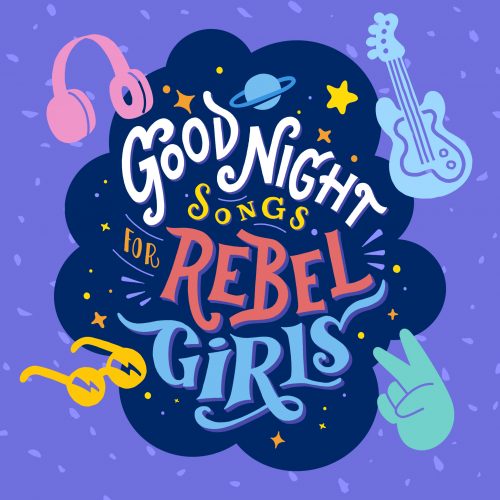 KT Tunstall pops up on track # 10 to deliver a beautifully laidback track, "Hymn to Her", originally a song from Chrissie Hynde and The Pretenders.
Kate Victoria "KT" Tunstall is a 45-year-old Scottish singer-songwriter and musician. KT was adopted at a young age. She is Scottish with Chinese heritage.
She shot to fame with a 2004 live solo performance of her fantastic song "Black Horse and the Cherry Tree" on the BBC TV show "Later… with Jools Holland". The song was Top 20 in the USA.
Her hit 2004 debut album, "Eye to the Telescope" was nominated for the coveted Mercury Prize in 2005. She won a BRIT Award for Best British Live Act and another for Best Breakthrough Act in 2006.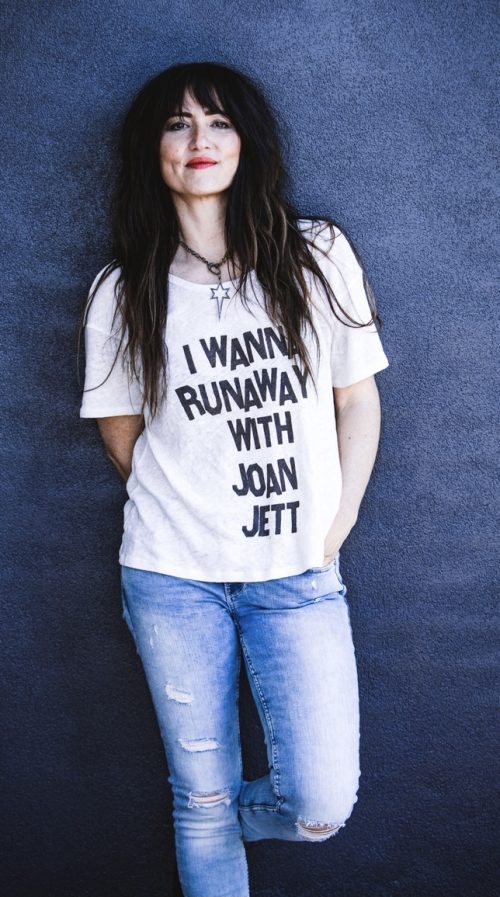 She won a Grammy for Best Female Pop Vocal Performance in 2007. She won a third BRIT for Best British Female Artist and European Border Breakers Award, both in 2006.
Her smash hit "Suddenly I See" won the Ivor Novello Award for Best Song in 2006 and was featured in the film "The Devil Wears Prada" and on "Blind Dating", "Ugly Betty", "Grey's Anatomy", "Love", "Rosie" and "Thrillville", and it was a campaign song of the Hillary Clinton 2008 presidential campaign.
She has released six albums internationally and a seventh is imminent – the final release of a trilogy. This one has theme of, "mind". KT's track on "Rebel Girls" is one of the standouts of the compilation.
Joan Jett recorded a brand-new version of her track 'Fresh Start' exclusively for the album. Imelda May, Anoushka Shankar, Beth Orton and five-time Grammy winner Macy Gray are some of the other featured artists.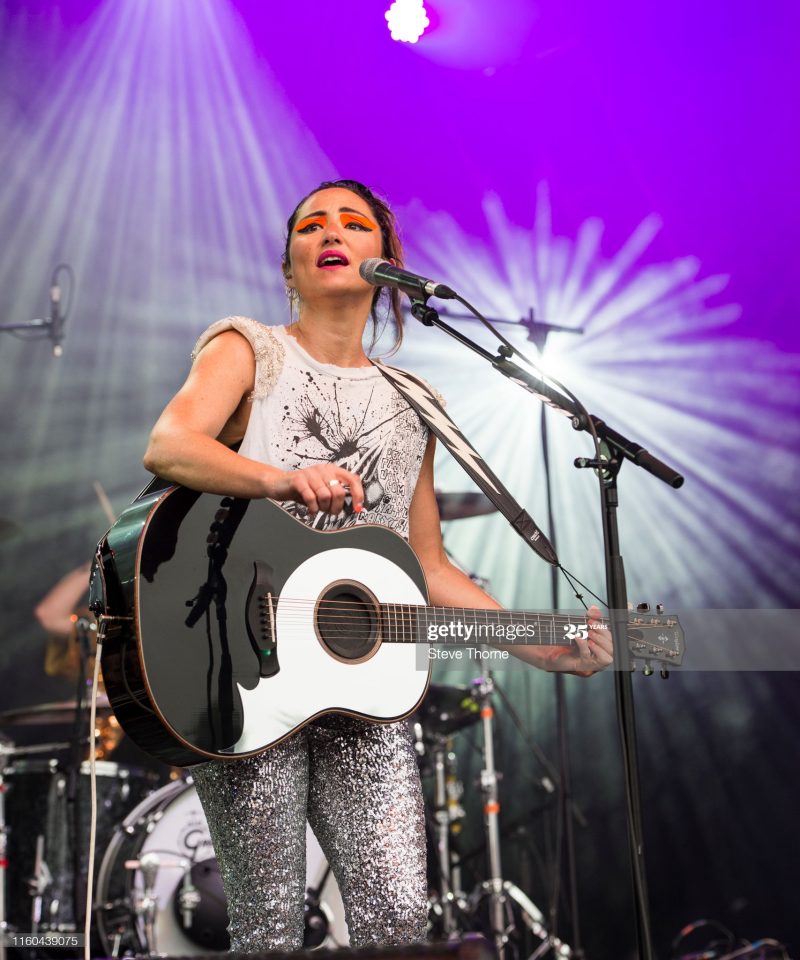 Anastacia performs "Stronger", the Kelly Clarkson song. Anastasia is one of the highest selling female artists in the world, with more than 30 million records sold. A campaigner for breast cancer awareness and winner of the Humanitarian Award from GQ.
Ani Di Franco performs the classic Pretender's track, "Brass in Pocket". Through 'The Righteous Babe Foundation', DiFranco has backed grassroots cultural and political organisations supporting causes that include abortion rights and LGBT visibility.
Aurora goes for "Thank U" by Alanis Morrisette. The Norwegian songstress, beloved as "The Sound of The North Wind" in Disney's "Frozen 2", has an army of fans who call themselves "Warriors & Weirdos."
Somin performs 'Titanium', Rihanna's global smash. Somin is a member of K-Pop Group KARD, with 1.9 million followers on Instagram.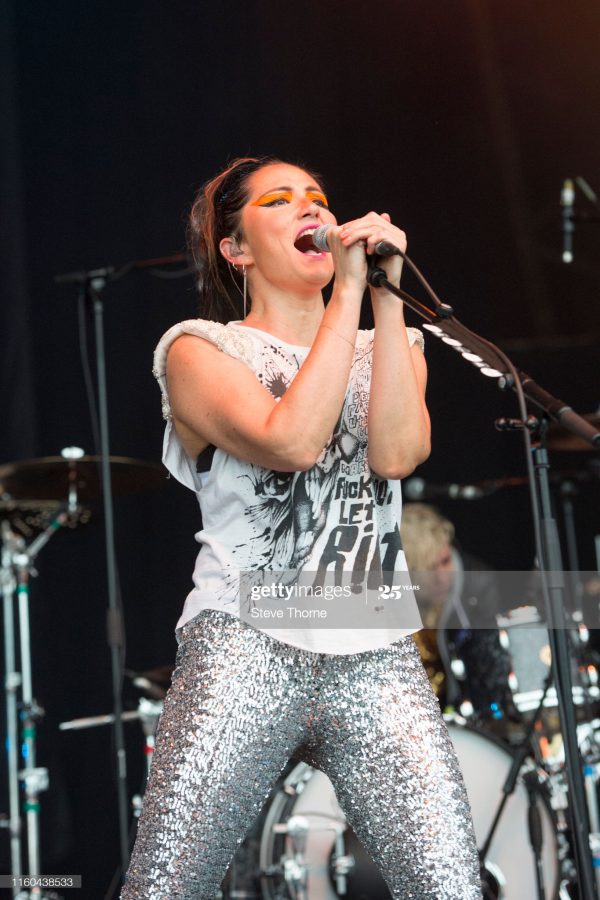 The wonderful Tank & The Bangas go for Nina Simone's classic, "Don't Let Me Be Misunderstood", also a hit for The Animals. Tank & The Bangas are Grammy-nominated and one of Michelle Obama's favourite artists. Hailing from New Orleans and fronted by the uber-talented Tarriona 'Tank' Ball.
Rebel Girls is a global multi-platform edutainment company on a mission to inspire confidence in 50 million girls over the next 5 years. Dedicated to highlighting and exploring the lives of trailblazing women who are innovators, leaders, creators, and champions.
Their stories are brought to a global community of 'Rebel Girls' through award-winning book publishing, podcasts, digital media and more. Since initial publication, the "Good Night Stories for Rebel Girls" series has been translated into nearly 50 languages, available in 85+ countries.

Good Night Songs for Rebel Girls Tracklisting:
1. Becoming – Imelda May
2. Beautiful – Macy Grey
3. Girl on Fire – Lubiana
4. The Only Way is Up – SKYE
5. Thank U – Aurora
6. Stronger – Anastacia
7. Fresh Start – Joan Jett
8. Brass in Pocket – Ani DiFranco
9. Don't Let me be Misunderstood – Tank and the Bangas
10. Hymn to Her – KT Tunstall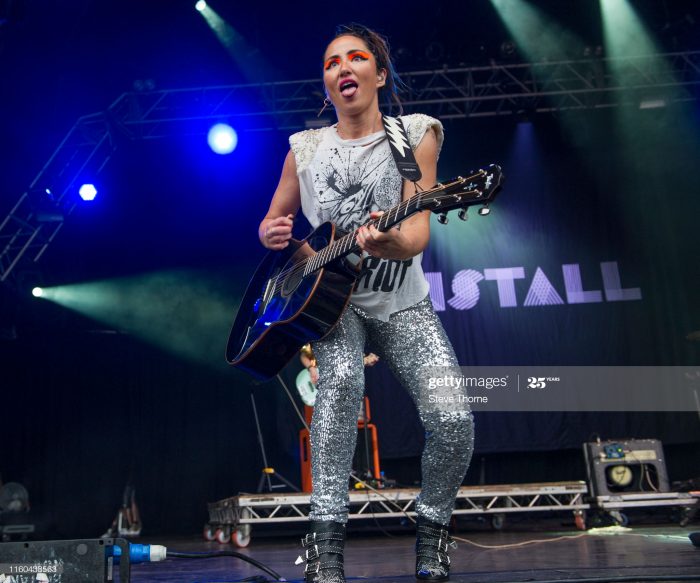 11. Goodbye Yellow Brick Road – Amy Wadge
12. Issues – Marie White
13. For Today I am a Boy – Beth Orton
14. You've Got a Friend – Jess Gillam
15. Joga – Anoushka Shankar
Bonus Tracks
16. Beautiful – Somin of KARD
17. Va Tu Sei Libero (You Don't Own Me) – Elodie
18. The Park – Pomme
KT Tunstall's Track Record:
1. First song you heard as a child?
'The Elements' by Tom Lehrer.
2. First single you owned?
'Never Ending Story' by Limahl.
3. First LP/album you owned?
'Heaven or Las Vegas' by Cocteau Twins.
4. First CD you owned?
(Same answer as # 3)
'Heaven or Las Vegas' by Cocteau Twins.
5. Last music you bought and in what format (CD/vinyl/digital download)?
'Petals for Armor' by Hayley Williams on vinyl.
6. Which album would be on your wish list as a gift?
A vinyl copy of 'Melissa Etheridge' (her self-titled debut).
7. Favourite album?
'Rumours' by Fleetwood Mac.
8. Best record ever made (can be single/album/EP)?
'Hunky Dory' by David Bowie.
9. Guilty secret in your music collection?
An excellent 80's workout playlist.
10. What does music mean to you and how does it make you feel?
Music is a force of human connection and expression. It's spiritual, soulful medicine to me. The magic of it is that it can not only make me feel so many different things, but help me feel those feelings and identify those feelings more clearly.
11. Which song or album is a guaranteed mood booster?
'Singularity' by Jon Hopkins.
12. Which song or album would be the soundtrack to a film about your life?
'Suddenly I See', by me!
13. Your favourite driving track – or music to exercise to?
Driving – 'Full Moon Fever' by Tom Petty.
Exercise – 'Leftism' by Leftfield.
14. Best song or album for a romantic moment?
The best of Django Reinhardt.
15. Which song was played for the "First Dance" at your wedding (if married) or which song would you choose if you did get married?
I would have, 'They Can't Take That Away From Me' by Ella Fitzgerald & Louis Armstrong.

16. Your choice of song to sing at karaoke?
'Faith' by George Michael.
17. Which song takes you back to your childhood – and to which specific memory?
'The Power of Love' by Huey Lewis & the News. Seeing 'Back to the Future' for the first time when I was 10. I went back to see it five more times.
18. Favourite band?
Radiohead.
19. Favourite singer?
Ella Fitzgerald.
20. Which song would you like played at your funeral?
'I Want You Back' by The Jackson 5!!
---
All KT Tunstall photos: Steve Thorne/Getty
* (Except black & white shot in the "K-T artwork & the 'Joan Jett' tee-shirt shot (the latter image by Davis Bell).