Award-winning British artist Rumer has just dropped her graceful and elegant fifth album, which peaked at # 17  in the UK album chart.
"Nashville Tears" is a very fine job, focused on one songwriter's work; the songs of Hugh Prestwood – 15 tracks, including several never recorded before.
Prestwood is a Nashville Hall Of Famer and his songs have been covered by many stars, including Trisha Yearwood, Alison Krauss, Randy Travis, Crystal Gayle and Judy Collins.
"Nashville Tears" was produced by Fred Mollin at Reba McEntire's Nashville studio, with an assembled an 'A-List' of session players for the project.
While trawling a mountain of submitted songs from many songwriters, song-pluggers and music publishers for the album, Fred and Rumer both immediately admired the pitch of two Prestwood songs and felt the need to dig deeper into his catalogue. That was it!
41-year-old Rumer aka Sarah Joyce or Sarah Prentice, has always loved the storytelling aspect of country music, which was increased while living in the American South – Arkansas and then Georgia – away from the international spotlight.
She is no stranger to interpreting other's songs. Previous albums include "This Girl's in Love", a set of Burt Bacharach and Hal David songs, "Rumer Sings Bacharach At Christmas" and "Boys Don't Cry",  songs by male songwriters of the '70s.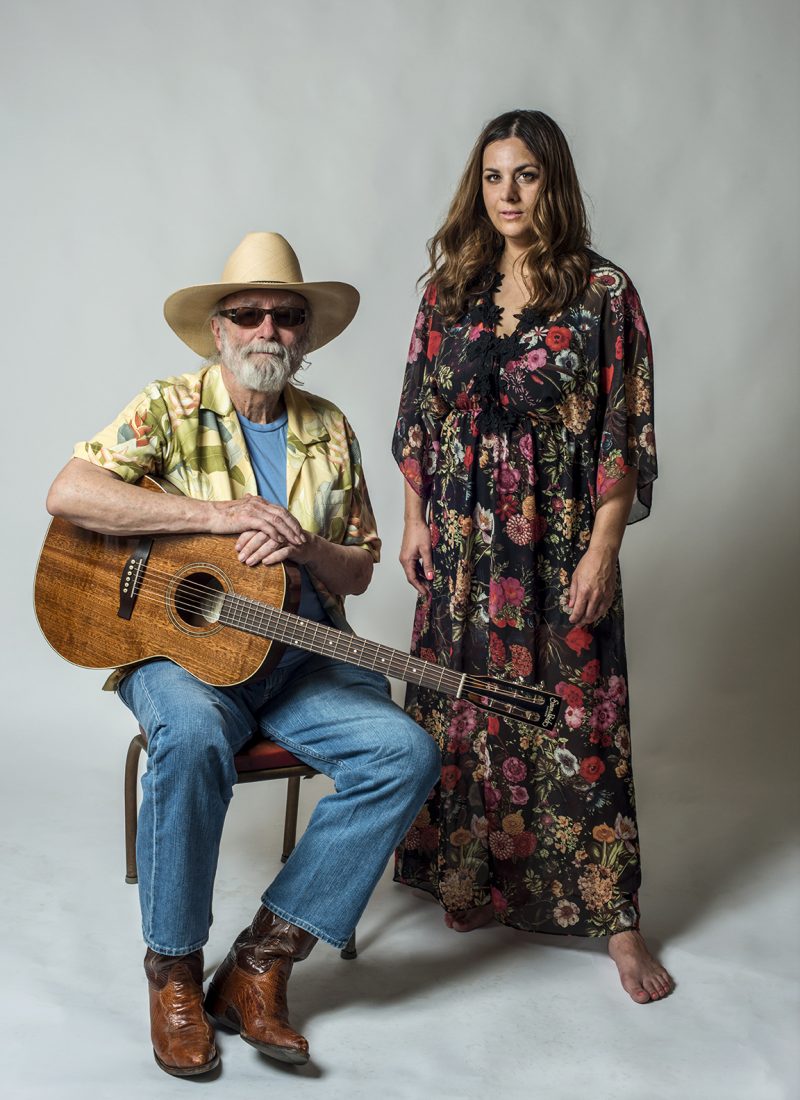 Rumer's 2010 debut, "Seasons of My Soul" landed in the top three of the UK album chart. Certified platinum (UK and Ireland), it earned her a MOJO Award for 'Best Breakthrough Act' and two BRIT award nominations.
Kicking off a career that has brought praise for her own songwriting and her "ear" for the songwriting genius of others. She penned the global hits "Slow" and "Aretha".
"Nashville Tears" captures the art of story telling in both the writing and the vocal delivery. A really beautiful piece of work.
Question: What rhymes with "Mammy" and is awarded every year to a bunch of artists, songwriters and producers for great work? This one has all the hallmarks of a shiny gong for Rumer – and maybe one for Hugh too.
Opener "The Fate Of Fireflies" kicks off with gentle rippling acoustic guitar, swooping pedal steel, tinkling piano and under-stated strings  Like much of the cuts on this album, Rumer has so much of the late and great Karen Carpenter's vocal tone and timbre, it is uncanny.
Joni Mitchell territory on "June It's Gonna Happen", which has more ethereal pedal steel and gorgeous piano, a smattering of Dobro and a faultless vocal on another beautiful song.
With "Oklahoma Stray"- the first Prestwood song Rumer heard – the steel player's obviously got no home to go to! Still tugging at the heart strings with his sublime skills on another slow one.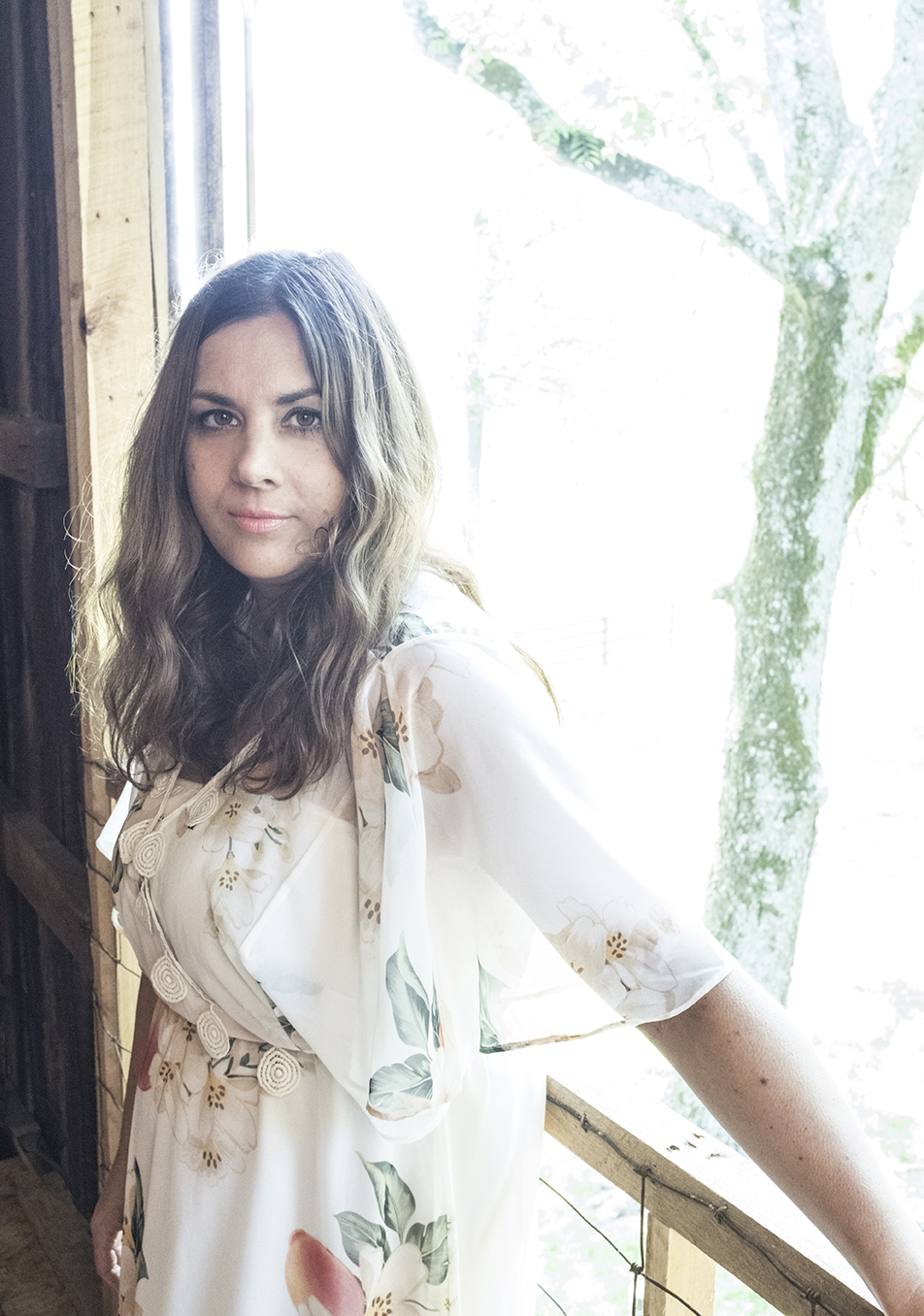 "Bristlecone Pine Ft Lost Hollow", might be the first time I have heard a song about an old tree. True song writing craftsmanship, veering on the folk side of country, and another snug fit for Rumer's vocal.
"Ghost In This House", Rumer's vocal efforts again effortless and faultless. The pace is picked up on the swampy country of "Deep Summer In The Deep South", a shoo-in for radio plays. See the video for this track, below.
Tears in your beers in the local honky tonk, with "Heart Full Of Rain", a classic Patsy Cline/Emmylou style slow country cut.  Mid-tempo "Hard Times For Lovers" was the first hit for Hugh Prestwood in 1978, after he was discovered by Judy Collins. This cover splashed with a string arrangement.
"Starcrossed Hanger Of The Moon", is a less breathy, wispy vocal with plenty of strings and pedal steel adding colour to the canvas. Another Joni Mitchell vibe on "The Song Remembers When", and perhaps nods to Prestwood's 'mentor' Judy Collins.
"That's That" is a standout at track 11, and a superb guitar solo, the first solo of any kind on the record. Shivers down the spine for the wonderful tearjerker "Here You Are", complete with lush strings and melancholic piano chords.
"Learning How To Love" is another emotional love song, and wiuld be a fit for the likes of Faith Hill and Shania Twain. "The Snow White Rows Of Arlington" is like a track from a Christmas movie. Rumer chooses Prestwood's "Half The Moon" to bring the curtain down on this gem of a collection.
Rumer really gets inside the philosophy that music is what emotions sound like. Her emotional connection to the songs she sings could never be in dispute.
She always serves the song, and across this album, that is writ large. It's that innate emotional connection that is so special here. Career defining? That's for others to decide when they hear it…
Rumer: "Nashville Tears – An Album of Songs By Hugh Prestwood" was released by Cooking Vinyl on 14th August 2020.
Rumer's Nashville Tears UK Tour
6th Mar 2021      Queen's Hall                       Edinburgh
8th Mar 2021      RNCM                                   Manchester
9th Mar 2021      Town Hall                             Birmingham
11th Mar 2021   Queen Elizabeth Hall       London
12th Mar 2021   De La Warr Pavilion         Bexhill (Rye Jazz Fest)
Here's Rumer's Track record: 
First song you heard as a child?
It was probably a hymn. But the first song that wasn't a hymn would have been from a movie called, "When the Clouds Roll By", the life story of songwriter Jerome Kern. I was about four-years-old and the song was, "They Didn't Believe Me", performed by Dinah Shore.
First single you owned?
First single I owned was "Hole in My Shoe", by Neil (actor Nigel Planer) from the TV comedy series The Young Ones. I was obsessed with the Young Ones. I watched it so much that my family started teasing me, and calling me Neil because I used to do impressions of him.
First LP/album you owned?
The first album I ever owned was Tracey Chapman, "Crossroads". I actually didn't want that one! I was looking for the album with "Fast Car" on it because I had heard "Fast Car" and that was the song I liked. But the Woolworths store in my very small town only had a very limited number of tapes. My granny took me to buy it for my birthday – I still remember the price – £19.99. Probably an import!
First CD you owned?
I remember buying albums on tapes all the way through secondary school, so I don't think I had a CD player until I went to sixth form college. I think it was probably Joni Mitchell "Blue", stolen from my older sister.
Last music you bought and in what format (CD/vinyl/digital download)?
The last music I bought was the Peppa Pig album. I have a three-year-old and I can't have any issues with the internet, so it has to be a download. Most of the music I have bought recently is kid's music – The Daniel Tashien children's album, the Wiggles…all kids music!
Which album would be on your wish list as a birthday or Christmas gift?
Right now, I'm not really listening to any music because I'm in writing mode. When I'm writing, I stop listening to music altogether.
Favourite ever album?
My favourite ever album is probably Joni Mitchell "Hejiera" or Miles Davis "In a Silent Way". Both feel like a constant companion to me. I love the formlessness of these records; a stream of consciousness.
Best record ever made (can be single/album/EP)?
Terry Reid, "Seed of Memory" produced by Graham Nash.
Guilty secret in your music collection?
I love Blake Shelton! I recently bought his song "God's Country", which I really love.
What does music mean to you and how does it make you feel?
It means a lot! Music has been a constant companion to me my whole life, and it makes you feel many things. But ultimately it makes you feel less alone. Music is like a friend who is always there.
Which one song or album is a guaranteed mood booster?
The Tootsie movie soundtrack by Dave Grusin!
Which song or album would be the soundtrack to a film about your life?
Probably my own record, "Seasons of My Soul".
Favourite driving track – or music to exercise-to?
Right now, I like "Hard Luck" by Tanya Tucker
Best song or album for a romantic moment?
Probably anything by Norah Jones – her sound is very romantic.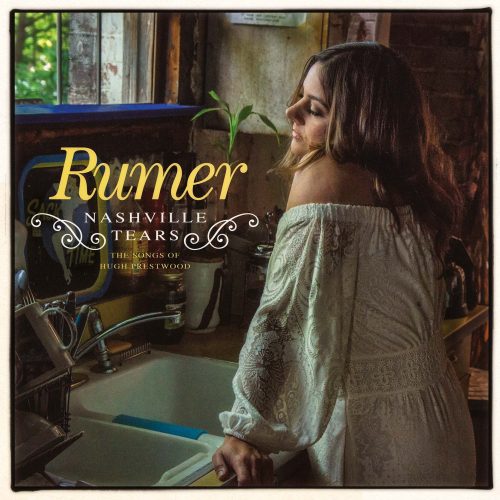 Which song was played for the "First Dance" at your wedding (if married) or which song would you choose if you did get married?
Stephen Bishop played at my wedding, after walking me down the aisle and he sang "Close To You" by The Carpenters. At his wedding, I had sung "This Girl's in Love With You".
Your choice of song to sing at karaoke?
My karaoke song is "Walking After Midnight" by Patsy Cline.
Which song takes you back to your childhood?
"I'm Always Chasing Rainbows by Judy Garland.
All-time favourite band?
The Mamas and The Papas
All-time favourite singer?
Dusty!
Which song would you like played at your funeral – and why?
Probably my own song, "Thankful" – because of the message that it sends from 'beyond the grave'.
---
All Rumer photos, including album cover image (except live band shot): Alan Messer