"This is great story-telling. I'm gob-smacked. Chris Frantz's brain is one of the most potent examples of living the dream that I know of.
"Thanks for telling the very moving stories and adventures that we have shared in our parallel universes.
"I devoured this book and all the memories, and all the love Chris has for Tina". So says Blondie icon Debbie Harry, writing about "Remain In Love".
Chris's charming autobiography, tracing his life and career as a founder member, songwriter and drummer with the legendary New York band Talking Heads and Tom Tom Club.
He is of course, happily married to his art college sweetheart, Tina Weymouth, one half of arguably one of the greatest rhythm sections in popular music of the last four-plus decades. Bassist extraordinaire in Talking Heads and Tom Tom Club.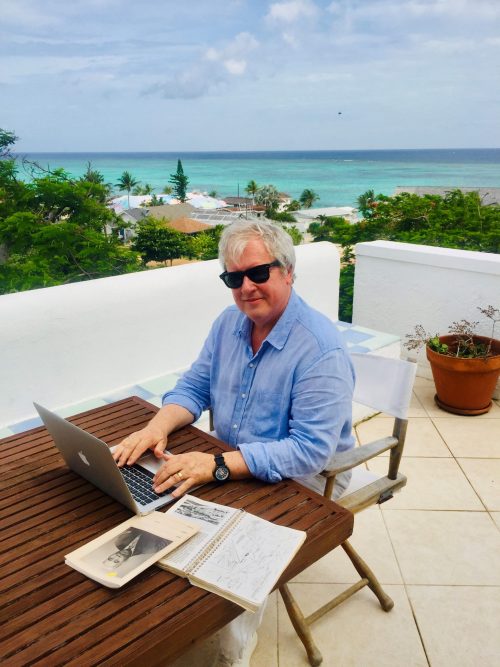 You only have to hear the bass and drums work on Talking Heads' classic, "Once In A Lifetime" to know that this pair are on a different level….
The 384 page book is published in hardback by White Rabbit, part of The Orion Publishing Group Ltd and is out now. Penned by Chris (no ghost writer), it is well written and has a warmth and an honesty that's endearing.
He pulls no punches as regards his thoughts on certain persons and how he perceives their poor treatment of others. There's some funny stuff, too.
It's a love story above all else. His love of art, of art school, of music, of playing drums, of the comradery of being in a band. Of life.
But most of all, his undying love and respect for the woman he met at RISD – Rhode Island School of Art & Design – in September 1971. Martina Weymouth.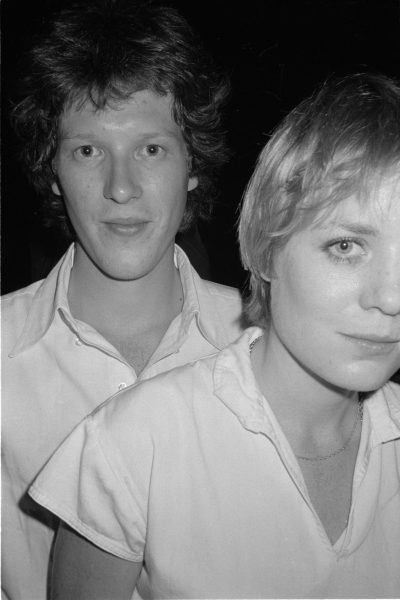 Apart from art and music, they had something else in common. Their respective fathers were both high up in the military – Mr Weymouth, an Admiral and Mr Frantz senior, a general.
Martina Michèle Weymouth aka Tina (69 ), and Charton Christopher Frantz aka Chris (69), have been side by side ever since. As friend, boyfriend, husband and musical partners.
In showbiz/celeb'/rock and roll circles, it is rare and refreshing to find a relationship that has lasted for longer than five minutes, let alone nigh on five decades. But Chris and Tina's story is summed up in the title of this book. "Remain In Love".
The book is not a gush fest, but a sincere love letter to his wife, who just so happens to be one of the most creative bass players of a generation – and an inspiration for female musicians since she burst onto the scene with Talking Heads.
Chis Frantz met David Byrne, Talking Heads front man, at RISD in the early 70s. Together and soon with bassist, singer and songwriter Tina Weymouth, they formed Talking Heads – called The Artistics at first – and then added guitarist Jerry Harrison.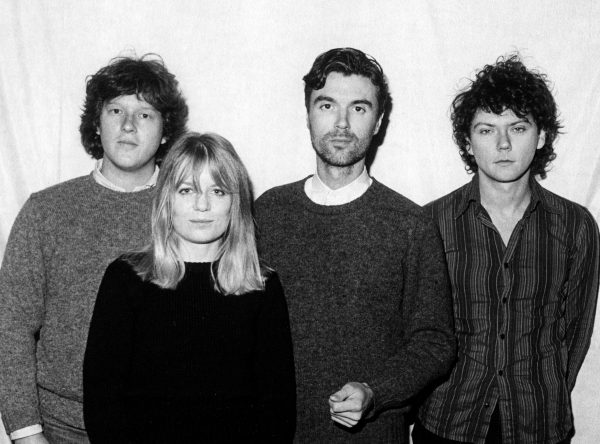 They took up residency in Manhattan's Lower East Side, with neighbours Patti Smith, William Burroughs, Ornette Coleman and an array of proto-punk artists who went to have legendary status. In a neighbourhood where Tina's car battery was stolen often and they had no heat in the building at night!
They made their presence felt with performances at CBGB's, alongside The Ramones, Television and Blondie, were admired by Lou Reed and Andy Warhol and signed to Sire Records after rejecting a deal Lou Reed had got them.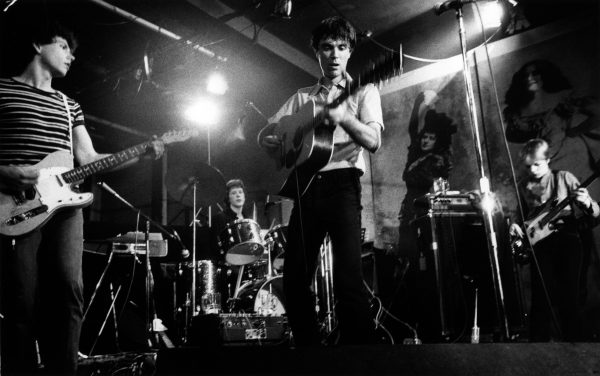 On the day they signed their first record contract, Tina and Chris got engaged on the day they inked contracts on the recording contracts, getting spliced not long afterwards.
Their albums were like nothing else out there and live they were incendiary and different. But it was the Brian Eno-produced album "Remain In Light" that saw their profile and career explode to the big time.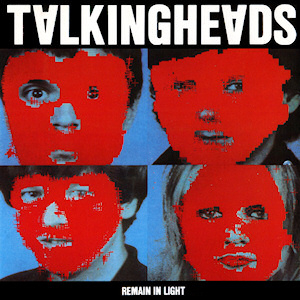 But cracks began to appear in the band's ranks when, as Chris writes about in the book, David Byrne started to take control of a band that until then had always operated democratically.
There were disputes over song writing credits and eventually Byrne quit and stopped all communication with Chris, Tina and Jerry. The gloves are off with the criticism and bitterness of David Byrne and the claims of his ill treatment of the other three in Talking Heads.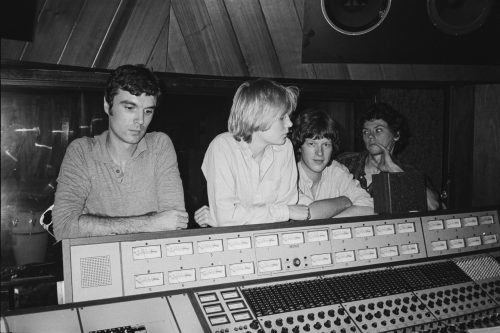 Chris and Tina started recording as Tom Tom Club in the early 80s, creating a new sound. A blend of funk, disco, pop, electro and world music that had a huge impact on the global club scene, and like Talking Heads, influenced many bands and musicians to this day.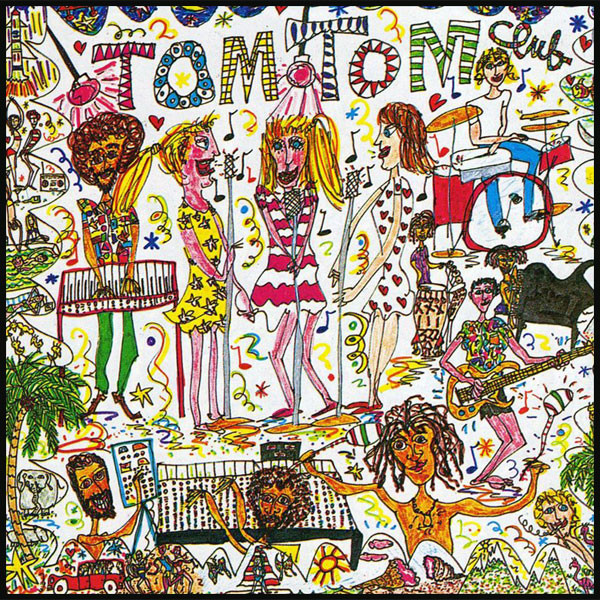 Together, Chris and Tina have produced albums for Happy Mondays, Ziggy Marley and the Melody Makers, Shirley Manson and others.
Talking Heads were inducted into the Rock and Roll Hall of Fame in 2002, where they performed live for the assembled VIPs.
The Frantz's have two sons and two beagle dogs, bought a farm in Connecticut, a yacht to sail the Bahamas and they live in New York. Chris is long time in recovery from cocaine addiction.
---
Chris Frantz's Track Record…
First song you heard as a child? The Bing Crosby version of "Teddy Bear's Picnic".
First single you owned? The first record I bought with my own money was "Big, Bad John" by Jimmy Dean.
First LP/album you owned? The Beach Boys: "Surfin; USA".
First CD you owned? Talking Heads "Little Creatures".
Last music you bought and in what format (CD/vinyl/digital download)? Bob Dylan: "Rough and Rowdy Ways" on CD.

With Andy Warhol…

Which album would be on your wish list as a birthday or Christmas gift? "Stax Gold: Hits 1968-1974" (Vinyl).
Absolute favourite album? Al Green: "I'm Still In Love With You".
Best record ever made (can be single/album/EP)? Tom Tom Club: "Genius Of Love".
Guilty secret in your music collection? Gloria Gaynor: "Never Can Say Goodbye".
What does music mean to you and how does it make you feel? Music is something I have loved my whole life. I remember standing on the stairs as a small child, playing records on my little, child's record player. This brought me great happiness.

Later, when I began to play drums in my elementary school band, I felt a very strong connection to my other band members and to the songs we learned to play. Listening to music and playing a musical instrument made me feel like I was part of something greater than myself.

11. Which song or album is a guaranteed mood booster? "Mento, Not Calypso! The Original Sound Of Jamaica".

12. Which song or album would be the soundtrack to a film about your life? Otis Redding: "Try A Little Tenderness".

13. Your favourite driving track – or music to exercise-to? Grace Jones: "Pull Up To The Bumper".

14. Best song or album for a romantic moment? Serge Gainsbourg and Jane Birkin: "Je T'Aime..Moi Non Plus".

15. Which song was played for the "First Dance" at your wedding ? Manu Dibango, "Soul Makossa".

16. Your choice of song to sing at karaoke? I've never done karaoke and I don't intend to start now!

17. Which song takes you back to your childhood – and to which specific memory? Elvis Presley: "Hound Dog". I was about five-years-old. I told my mother how much I loved the song and she said, "But, Chris! He is soooo common.

18. Favourite band? The B-52's.

19. Favourite singer? James Brown.

20. Which song would you like played at your funeral? Smokey Robinson and The Miracles: "Tracks Of My Tears".
---
---