Toronto artist Sam Louis drops super cool track "Shiny" – the end result of an international virtual collaboration during the panedmic lockdown – his vocals recorded in a bedroom!
Major labels and radio should hear this slick and classy slow burn r&b/pop track and check this guy out……………One to watch.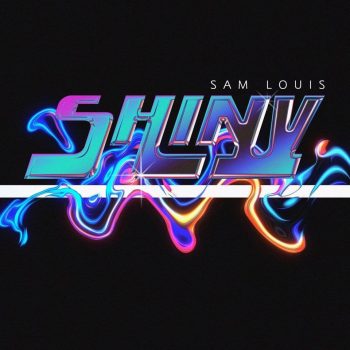 Hear the track below….
"Shiny" was co-written with Andrew Bontempo in Toronto, then sent off to Shayan Amiri in Los Angeles where he turned Sam's "favourite 80's arpeggio loop into a lofi summer jam".
Kevin John in Malibu added electric guitar for the bridge, and then finally Mike Tucci (Chris Brown and Young Thug) in New York added the final mastering touches to it.  Greg Smith engineered the vocal recording.
Sam's second album "8 Ball" is on its way, after his 2016 debut long player "Daydream" and a bunch of singles drew attention in Canada.
This new track just might be the one to give Sam some deserved international attention.
The Contemporary Music degree graduate has studied with Greg Wells (Adele) Rik Emmett (Triumph) Ian Terry (Celine Dion) and Denzel Sinclaire (Diana Krall), honing his songwriting, performance, production, music marketing and music business skills.
Singer, songwriter, producer and DJ Sam Louis, aka Sam Migliazza, has worked with/co-written with London based producer/songwriter/programmer James Sanger (Madonna U2 Phil Collins).
He has also rubbed shoulders with Toronto-based musician/producer/songwriter Alan Shiner (Mariah Carey and Drake).
In 2017 Sam was nominated in the "Best Pop Artist" category in the Toronto Independent Music Awards.
Sam says the new song "Shiny" is about finding someone who gives you a glossy new layer of confidence and brings out the best version of yourself.
"Love doesn't always mean broken; sometimes there is light that's been shining right in front of you. My new song is about finding that person who wakes you up and levels you up.
"Shiny" is not just about being in love, but about loving yourself. That feeling of subconscious bliss coupled with power sparking new confidence.
"The song is meant to leave you glowing from start to finish, as it continuously reminds us just how golden we all are".