Much talked about New York jazz instrumentalist Davine Tuch has a secret weapon to grace his debut solo release, the gorgeous single "Grand Rising" – flautist Ragan Whiteside.
Ragan is the first female flautist to simultaneously hold the #1 spot on three major smooth jazz charts.
Davine's original composition also includes Rich Harrison on drums, James "Biscuit" Rouse on percussion, Tony Stevenson on bass and Mark Bowers on guitar.
This "A-Team" collaborate on a melodic tribute to new beginnings and to embracing life. The first single lifted from Davine's imminent album "Travelling Man".
Davine's jazz, funk, gospel, r&b and hip-hop vibes are a result of years of classical piano training, professional gigs with top jazz, soul and funk artists and his unrelenting search for a different vibrant sound.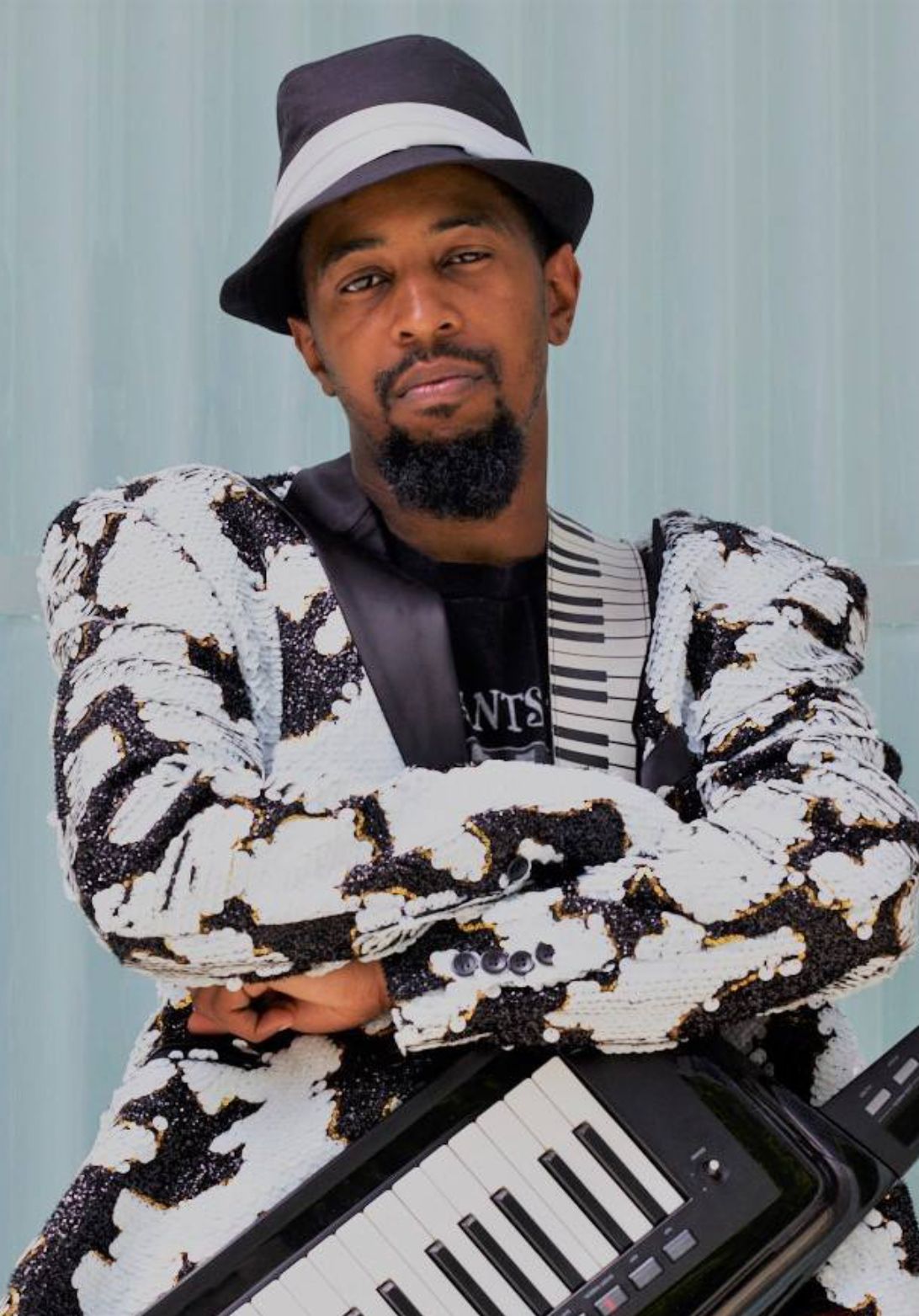 The instrumentalist, composer and producer's first solo project, recorded during the pandemic; and the accompanying video – watch it below – were inspired by how we can see positivity and continue finding our reason to wake up to embrace the' grand rising'.
The track salutes the African sun, new beginnings and to survival of this new Covid era.
Born and raised in New Jersey, Davine started his music journey when he was only three- years-old, with his big love: the piano.
He gained classical and theory, string bass, jazz choir, acting and training. He won bronze medals for Classical Performance and Contemporary Performance in 2001.
In 2002, he won a gold medal for Music Composition and a bronze medal for Contemporary Performance, representing New Jersey on National level both times.
Davine's career developed after the 2007 Capital Jazz New Artist competition where he was competing against then winner and multiple-time Billboard TOP 10 jazz flautist Ragan Whiteside.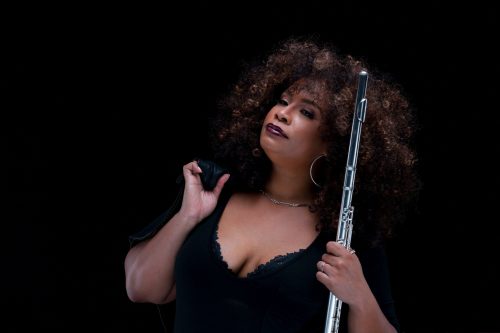 She invited him to work with her, which soon led to collaborations and tours with artists like Lisa Lisa, Valerie Simpson (of Ashford and Simpson), Pete Rock & the Soul Brothers, Syleena Johnson and Davell Crawford.
He also recorded for artists such as Mary J. Blige, Wyclef Jean, Ms. Lauren Hill, DJ Clue, KRS-One, Showbiz, Gospel Music Workshop of America(GMWA), Jason "Malletman" Taylor, Monifah and Cindy Valentine.
Davine participated in the VH1 'You Oughta Know' contest with Russell Taylor and Nate Jones.
Ragan Whiteside immersed herself in the world of jazz, funk, and r&b, going on to collaborate with contemporary heavyweights such as Patrice Rushen, Bob Baldwin, Kim Waters, Chieli Minucci, Frank McComb, and many more.
Since her debut with "Class Axe", Ms. Whiteside honed her arranging and songwriting skills alongside Bob Baldwin and acclaimed producer/arranger Dennis Johnson, and focused on the deeper inner workings of producing and releasing music.
Recent release,"JJ's Strut", is the third single from her upcoming release "Five Up Top". Following on the heels of five consecutive Billboard Top 10 hits: "Reminiscing","Jam It","Early Arrival","See You At The Get Down" and the Billboard #1 and Smooth Jazz Network's song of the year, "Corey's Bop".
"Grand Rising" has the same quality, style and classy sonics as the likes of legends Dave Grusin, Jeff Lorber, Mike Post and Bob James, and we confidently tip Davine as having a very bright and global future.
We suspect he will go on to collaborate with the biggest and the best in jazz and beyond – and will eventually make his mark as a composer for film and TV too.
The gifted composer and pianist is introducing his take on smooth jazz to a younger generation, and as a pianist, Davine Tuch most certainly has a divine touch (see what we did there?)…..An exciting artist we will come back to, for sure.