Music Republic Magazine has been tipping young UK band Céline & The Blue for the last 16 months or so, and we continue to do so with the release of their fabulous fourth single, "Papaya" out today (25th September 2020).
See the lyric video, below….
We exclusively premiered the debut single "Just You" in May 2019 and the accompanying video in June last year, and then the second single, "Hide In Your World", and the accompanying lyric video, released in August 2019.
They dropped third single, "Learn To be Alone" in November last year. We say: This new track is the strongest so far.
Their cool jazz-meets-soul-with-groove sound is topped off by Céline's sultry vocals – which nod to the likes of Corinne Drewery (Swing Out Sister) and Basia Trzetrzelewska (Matt Bianco) and Ms. Sade. The backing vocals add big value.
This five-piece met while studying at The Academy of Contemporary Music in Guildford, Surrey. 21-year-old Italian Céline Buccomino has lived in the UK for three years now.
She is joined by Albanian Enea Lleshi on keyboards, Jarreau "Jay" Wetzels from The Netherlands on guitar, newcomer Myles Malyon from Bognor Regis on bass and Brit' drummer Elliot Yarnall.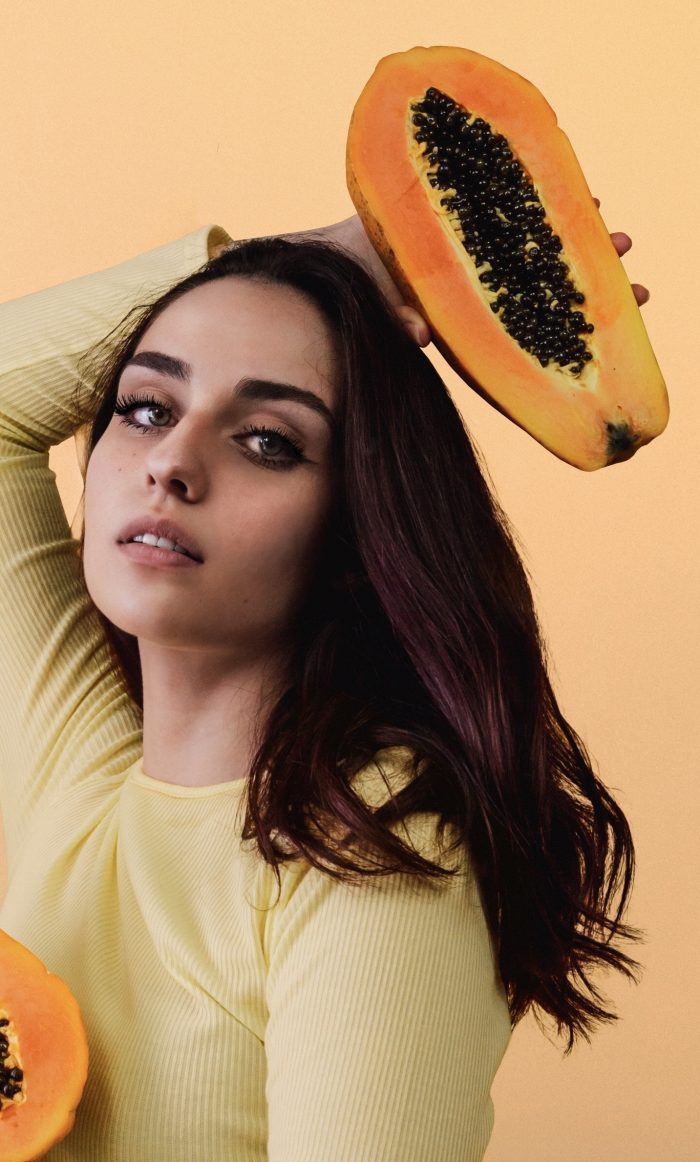 Papaya" was written at the of end of last year, premiered live at Ronnie Scott's famed Jazz Club in London back in January 2020.
Céline describes the song as a hymn to freedom – both the lyrics and the chord progression communicating a "sassy and careless energy".
"Being a jazz band, we've had so many people tell us to walk away from niche genres and shift to commercial, and be like the other pop artists.
"But as the lyrics say: 'what's the point of being a copy, when the world's full of those?' ", says Céline.
Céline & The Blue are recording acoustic versions of some of their existing songs, including "Papaya", and planning more activity on their YouTube channel too, until they can return to live shows and air their new material for the first time.
Photos: Laura Manners