Folk icon Judy Collins' passionate recording of "Amazing Grace" five decades ago has new relevance in 2020 – re-released with a 'Global Virtual Choir' in aid of the W.H.O. Solidarity Response Fund.
During lockdown, 1000 singers from across the globe – professional and amateur – answered Judy's call to sing "Amazing Grace" with her, as a sign of solidarity in this unprecedented time.
This new version of Judy's historic recording has attracted a host of stars to take part and others to record video messages of support. Alan Cumming, Judith Owen, Steve Earle, Madeleine Peyroux, Mandolin Orange and Tift Merritt are just some of the 1000 singers who participated in this 'Global Virtual Chorus' event.
Plus internationally known choirs including The Sixteen, Voices International, New York Choral Society and Soweto Gospel Choir.
There are moving messages from Alan Cumming, Steve Earle, Madeleine Peyroux, Mandolin Orange and Tift Merritt about what Judy's recording of "Amazing Grace" means to them, and a message from Beatle superstar Ringo Starr too.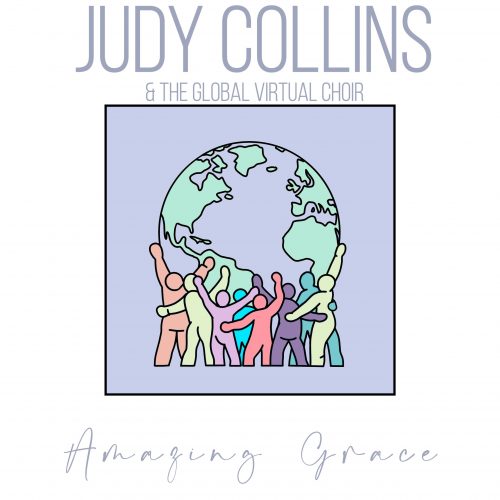 Every person who recorded themselves singing along is featured on the recording. Singers were encouraged to record audio/video of themselves singing "Amazing Grace" via this website: https://www.globalvirtualchoir.com/
All proceeds raised from the single are donated to the World Health Organisation Solidarity Response Fund: https://covid19responsefund.org/
"Amazing Grace" became a source of comfort during the pandemic, with Judy's version being played to Charing Cross Hospital In London, which received a swell of emotional outpouring on social media, and attracted more than five million views.
"I recorded Amazing Grace with a group of friends at Saint Paul's Chapel on the Columbia University campus in New York City. When my recording of Amazing Grace was released, it became enormously popular all over the world.
"It was written by John Newton in 1772, a man who evolved from a slave ship captain to a writer of powerful hymns, and changed his entire life, becoming a model for spiritual transformation.
"That's what we need today, once again. Stay safe, help others and pray for the planet. I am sending this song out to all the doctors, nurses and patients. We will survive this with love and music and amazing grace,." Judy explains.
Judy Collins embraced "Amazing Grace" in 1964, after she witnessed marchers singing the hymn led by voting and women's rights activist Fannie Lou Hamer.
Judy saw its equal emotional impact on the marchers, witnesses and law enforcement who opposed the civil rights demonstrators.
She considered it as a talisman of sorts, for peace, and started to perform the song in her sets from that point on. It became one of her most requested songs when she played live.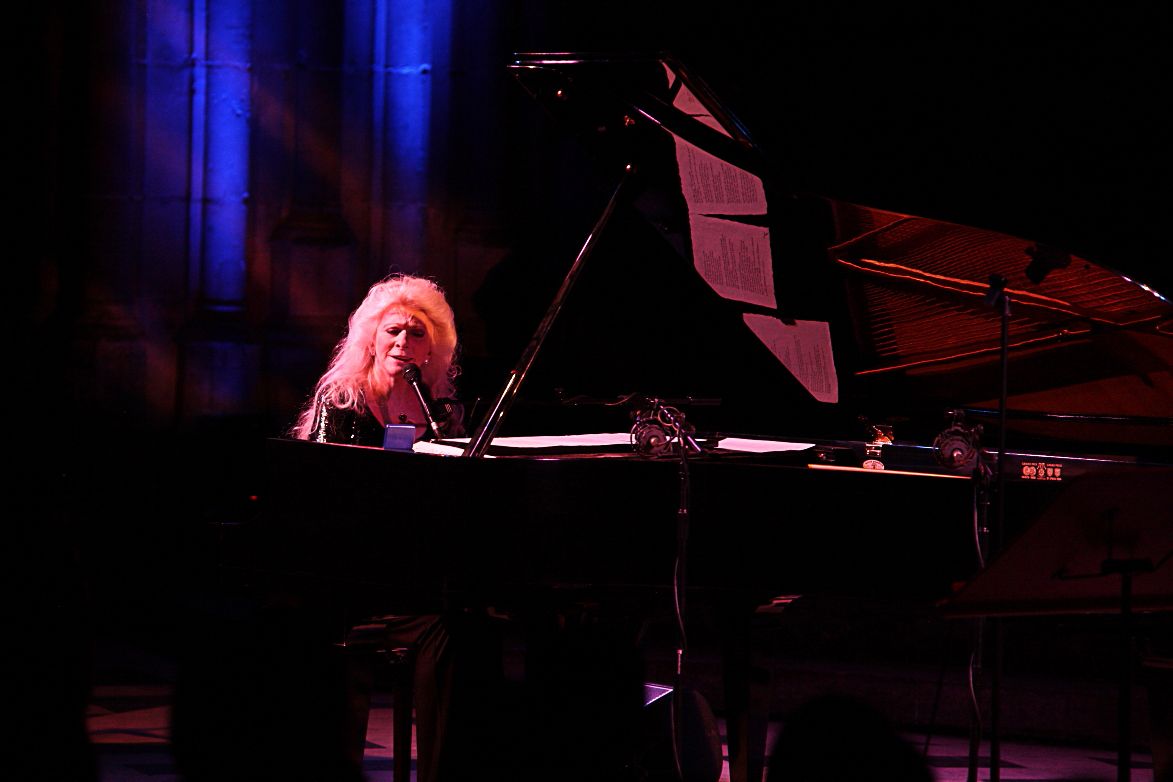 She recorded it for her 1970 album "Whales & Nightingales", and connected the recording to the Vietnam War, to which she objected. When asked why, Judy explained: "I didn't know what else to do about the war in Vietnam.
"I had marched, I had voted, I had gone to jail on political actions and worked for the candidates I believed in. The war was still raging. There was nothing left to do, I thought… but sing 'Amazing Grace' ".
Judy's version of the song became a global hit, finding chart success repeatedly, including five times in the UK between 1970 and 1972.
Her rendition of "Amazing Grace" was selected for preservation in the National Recording Registry by the Library of Congress in 2017, deemed: "culturally, historically, or artistically significant".
---
Bio:
Judith Marjorie Collins aka Judy Collins, is now 81-years-old. Still performing and recording, still in great voice….running her own record label and music production company in New York.
She had her first number one US Billboard chart album in 2019 at the age of 80.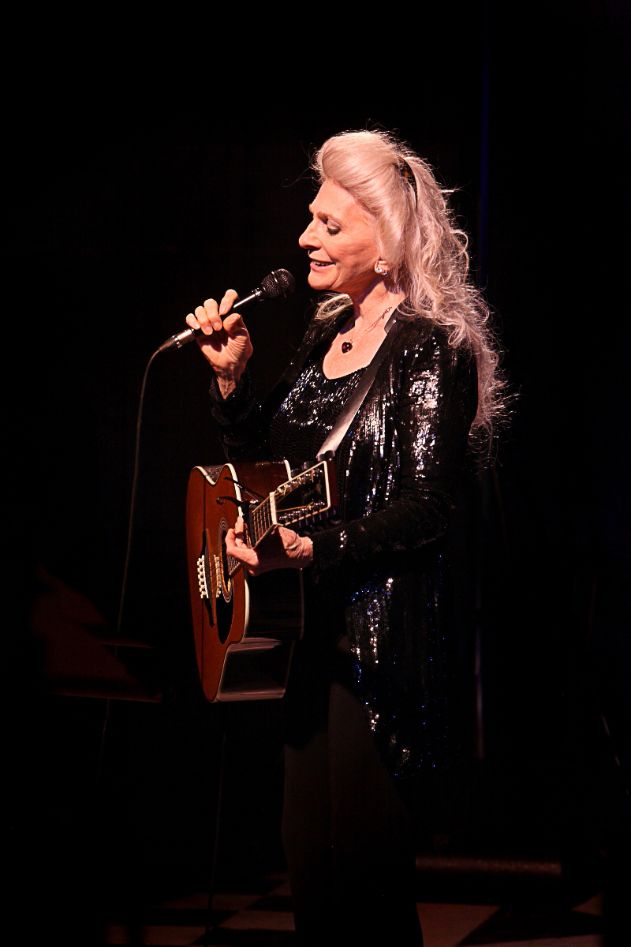 A Grammy winner with several nominations, her career spans more than 60 years, and even though she is often labelled as a folk artist, the material Judy has recorded and performed in concert is far more varied than just folk; from pop to show tunes to rock and roll, to American songbook standards and more.
She has released circa 28 studio albums plus live recordings, compilations and Christmas/holiday albums.
Her debut album "A Maid of Constant Sorrow" dropped in 1961. The first single from the 1967 album "Wildflowers", was the track that gave Judy Collins major international success: "Both Sides, Now", written by Joni Mitchell.
The single hit the Top 10 on the Billboard Pop Singles chart and won Judy her first Grammy. But it was her recording of Stephen Sondheim's "Send in the Clowns", from the 1975 hit album "Judith" that was her biggest success.
The single charted on the Billboard Pop Singles chart in 1975 and 1977. It won a Grammy nomination, as well as a Grammy Award for Sondheim for Song of the Year.
Judy is a prolific activist for many causes, including calling for an end to "archaic laws" limiting women's reproductive freedom, the UNICEF campaign to abolish landmines, anti-guns, suicide prevention after the tragic loss of her 33-year-old son in 1992, and more.
---
Judy Collins' Track Record:
1. First song you can remember hearing as a child?
I remember my father singing "Danny Boy".
2. First single that you owned?
I went out to Will's Music and bought a single of the "Gypsy Rover" from the movie "The Black Knight". It was 1955.
3. First LP/album that you owned?
Collection of Irish sea shanties.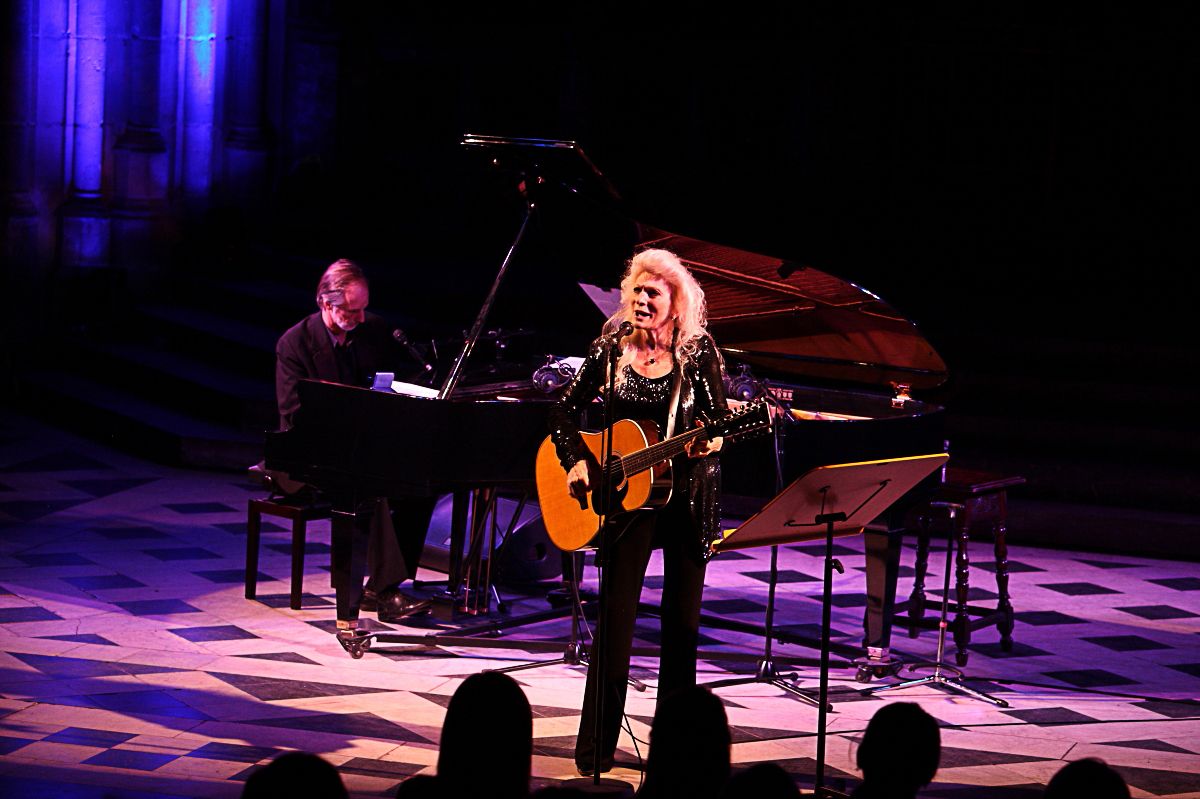 4. First CD that you owned?
Billy Joel: "52nd Street".
5. Last music you bought and in what format (CD/vinyl/digital download)?
Bob Dylan: "Rough and Rowdy Ways".
These songs are new and fresh, especially about the assassination of Kennedy. I like the song "Mother Of Muses" a great deal and everything else seems quite attractive to me.
New and fresh: Rebirth of Dylan. He seems to have a rebirth every 10 years or so.
6. Which album would be on your wish list as a birthday or Christmas gift?
Jimmy Webb: "Live and at Large".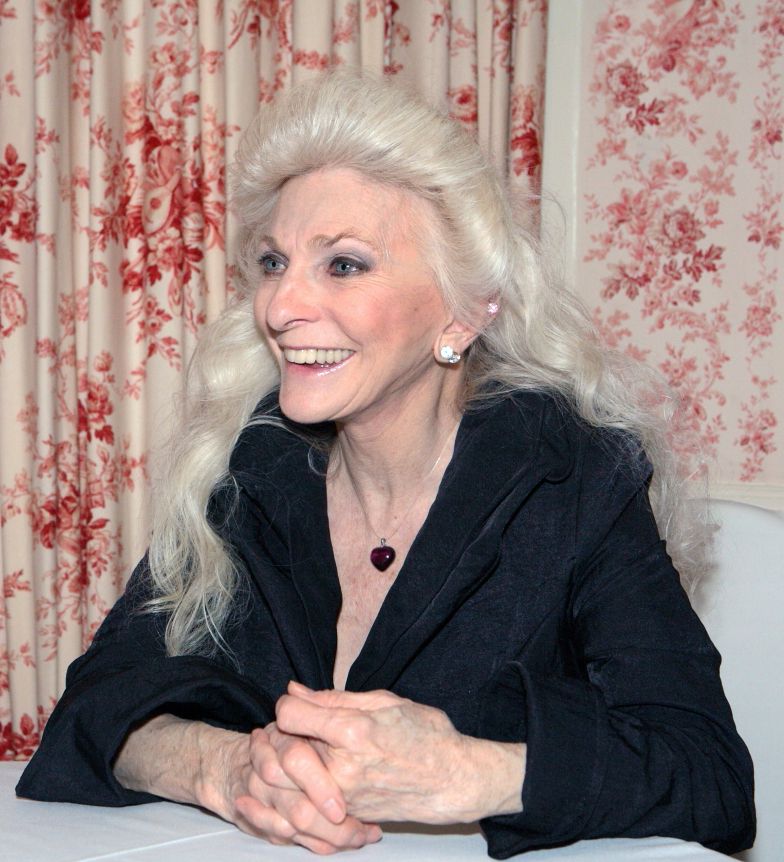 7. Absolute favourite ever album?
Joni Mitchell: "Don Juan's Restless Daughter".
When I went to treatment for alcoholism in 1978, I took the album with me and played it round the clock for the next six months.
It seemed to bring me out of whatever dark place I was in. It's a spectacular album and Joni is my favourite of all singer-songwriters.
8. Best record ever made (can be single/album/EP)?
"In My Life" by The Beatles.
"In My Life" came along when I was in my early 20s, and when it landed amongst all the focus in New York City, it became our hottest-play album.
Sitting in the dark, turning on/off the lights, and the album lit up the room. I started learning the songs without almost knowing what I was doing, and eventually recorded "In My Life" the song on my album called "In My Life" which was in 1966.
9. Guilty secret in your music collection?
Freddie Mercury and Montserrat Caballlé: "Barcelona".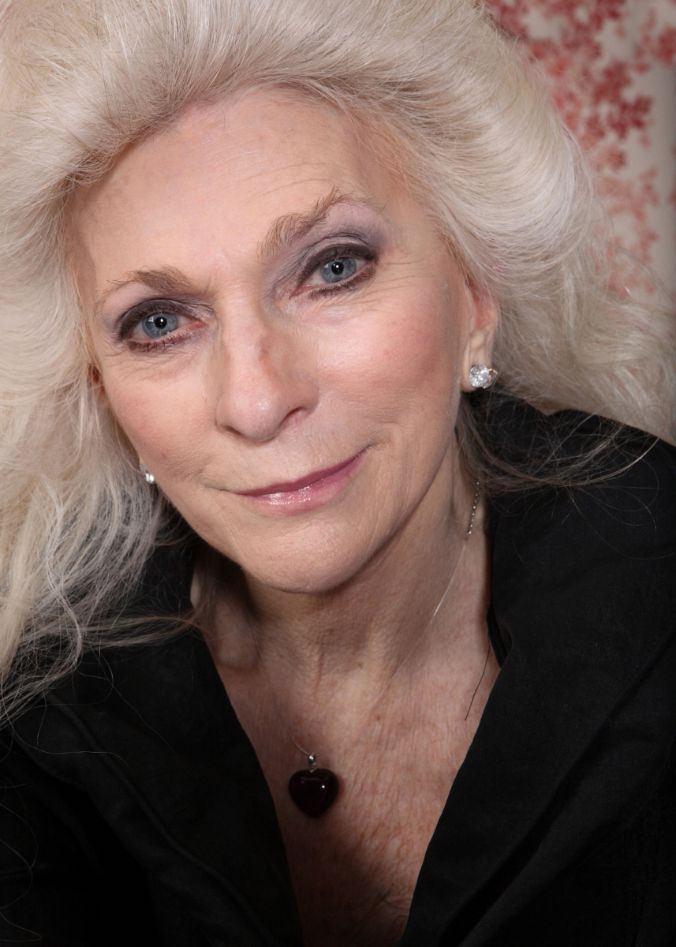 10. What does music mean to you and how does it make you feel?
Music saved my life and made me feel alive.
11. What one song or album is a guaranteed mood booster?
"Yellow Submarine" by the Beatles.
12. Which song or album would be the soundtrack to a film about your life?
"When I Was 17" by Frank Sinatra.
13. Your favourite driving track – or music to exercise to?
Anything by the band Poco.
14. Best song or album for a romantic moment?
Stephen Stills: "Suite: Judy Blue Eyes", was a romantic gesture that Stephen wrote for me to win me be back after a break-up. I still love the song and we remain friends.
15. What song was played for the "First Dance" at your wedding? 
"Tenderly" by Nat King Cole.
16. Your choice of song to sing at karaoke?
"Ode To Billy Joe" by Bobbie Gentry.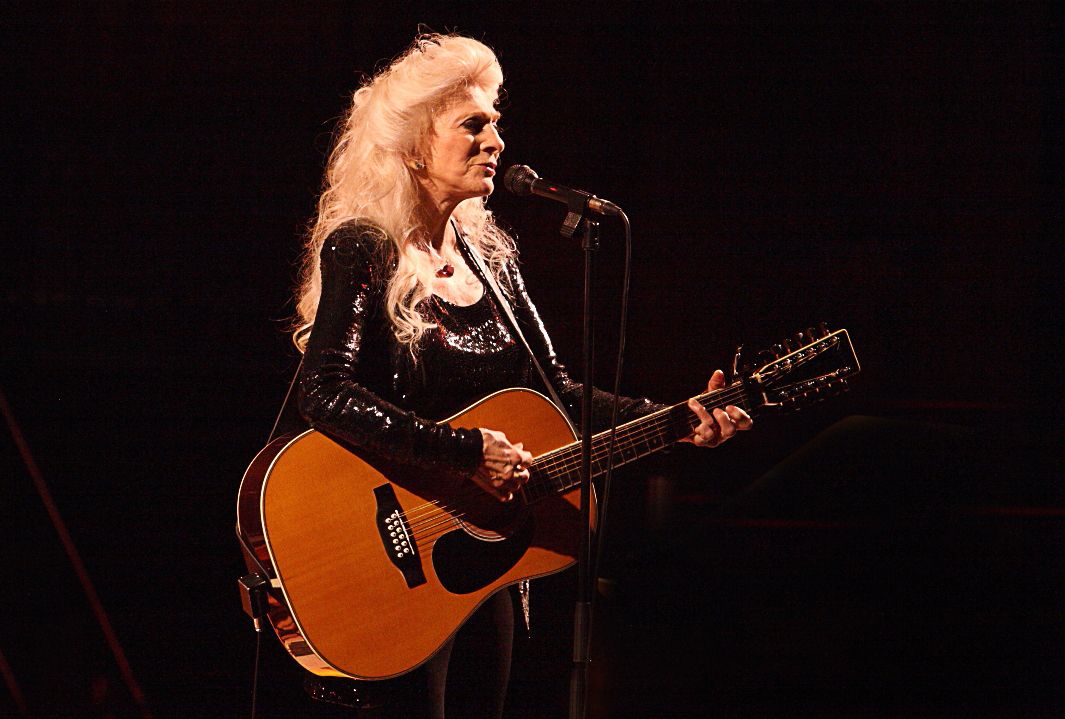 17. Which song takes you back to your childhood – and to which specific memory?
Hank Williams: "Honky Tonk Blues". Recalling dancing cheek to cheek in a bar near Berthoud Pass, Colorado.
18. All-time favourite band?
Crosby, Stills & Nash.
19. All-time favourite singer?
Adele.
20. Which song would you like played at your funeral – and why?
"Adagio for Strings" by Samuel Barber. A great composition for weeping.
---
All photos of Judy Collins (live and portraits): Ian Shipley
Sincere thanks to (the wonderful) Ms. Judy Collins, Katherine DePaul and Angela DeDominick for their kind assistance with this feature, and to Ian Shipley for the super images.