* EXCLUSIVE TRACK/VIDEO PREMIERE *
---
Professor and the Madman are a US and UK band that reunites drummer Rat Scabies and bassist Paul Gray from The Damned as its powerful rhythm section.
They deliver pop/punk with plenty of psych' and power-pop influences. Paul and Rat are joined by singer and guitarist Alfie Agnew (Adolescents, D.I.), and singer and guitarist Sean Elliott (D.I., Mind Over Four).
Paul, who also played with Eddie and the Hot Rods and UFO, was blown away when he first heard the music Alfie and Sean made together and an idea was formed for the new project.

"Those guys make absolutely honest music, the most exciting I've heard in eons, and chock-full of melodies. When I first heard them, my thoughts were 'Damned meets Cheap Trick via The Kinks'—that's a pretty heady mixture!"
Paul is a busy boy – he also has a new album due with Captain Sensible, as Sensible Gray Cells, released this Autumn by Damaged Goods UK.
Professor and the Madman's fourth studio album "Séance" is due for release by Fullertone Records/Alliance on 13th November 2020. Described as "Dystopian rock theatrics".
Available in yellow vinyl, CD & download formats.
* We are very happy to exclusively premiere the new video and single, "Time Machine," a track taken from the new album, "Seance". See it here:
Co-produced by Elliott and Agnew, Séance's dozen tracks are linked by thematic threads in a manner similar to the classic rock "concept albums" of the 1960s and 1970s.
The overarching story concerns a group of friends who hold a séance in order to say one final farewell to friends who have passed.
While in the supernatural fog they they visit purgatory and hell. Ultimately, the nature of their reality gets a sobering check with a twist ending. Additional characters make appearances. "All is not as it seems… "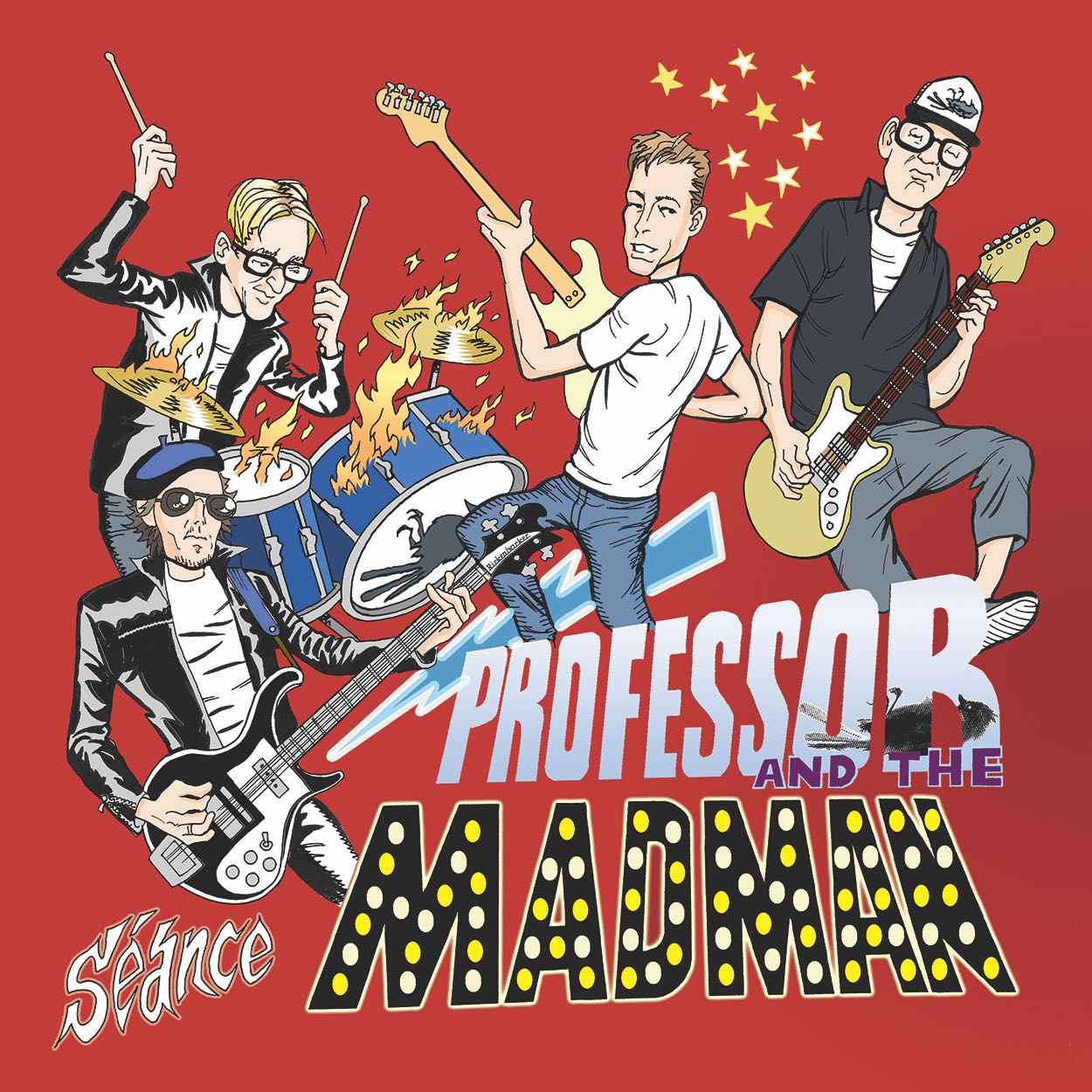 The rhythm section of Gray and Scabies are certainly no strangers to ambitious song cycles, having previously shared songwriting and instrumental credits on The Damned's "The Black Album" (1980), and Scabies being an integral contributor to that same group's gothic rock epic "Phantasmagoria" (1985).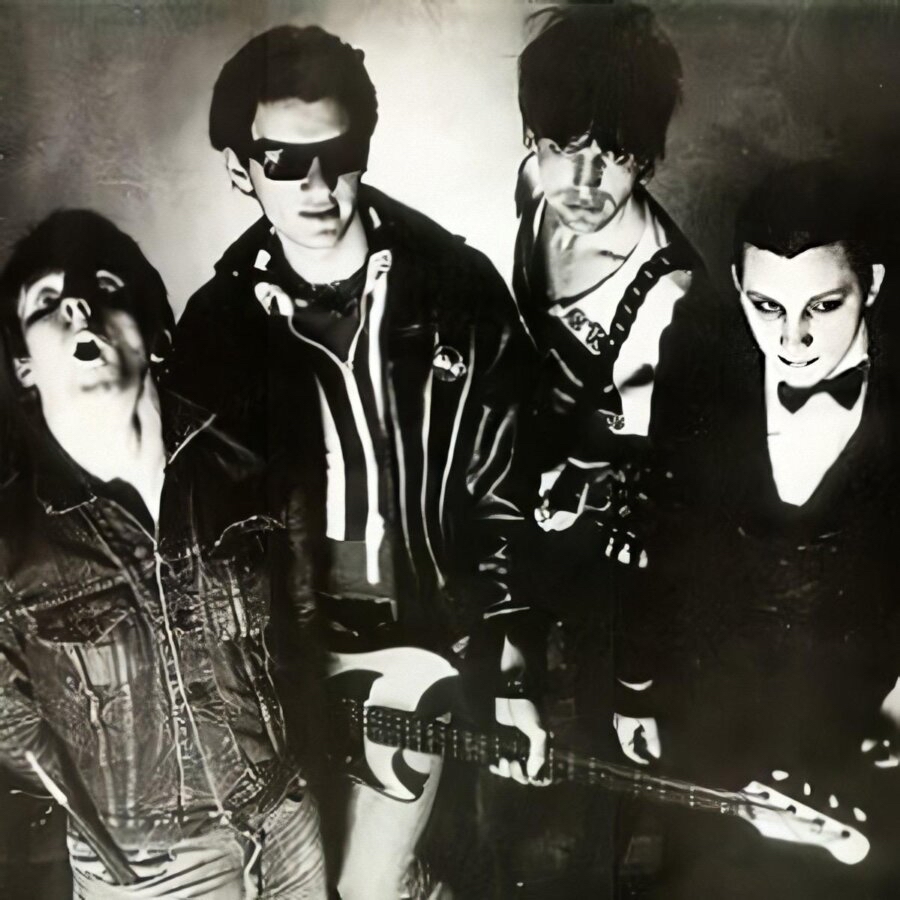 Sessions for Séance began in spring 2019 at Hollydale Studios in Fullerton, California, with Agnew and Elliott completing recording in March 2020.
Scabies' drums were captured in Somerset in the UK and Gray's bass lines in Cardiff, Wales. A dozen original songs written by the four members.
---
Rat facts…..
Rat Scabies, aka Chris Millar, has combined his playing with teaching Uni' students about the punk movement.
He has collaborated with Donovan, The Members and the Dandy Warhols, released a solo album, "P.H.D.", (Prison, Hospital, Debt) and more.
Drummer and a song writer for British punk band, The Damned. They released the single "New Rose," in 1976 and were the first English punk band to tour the United States.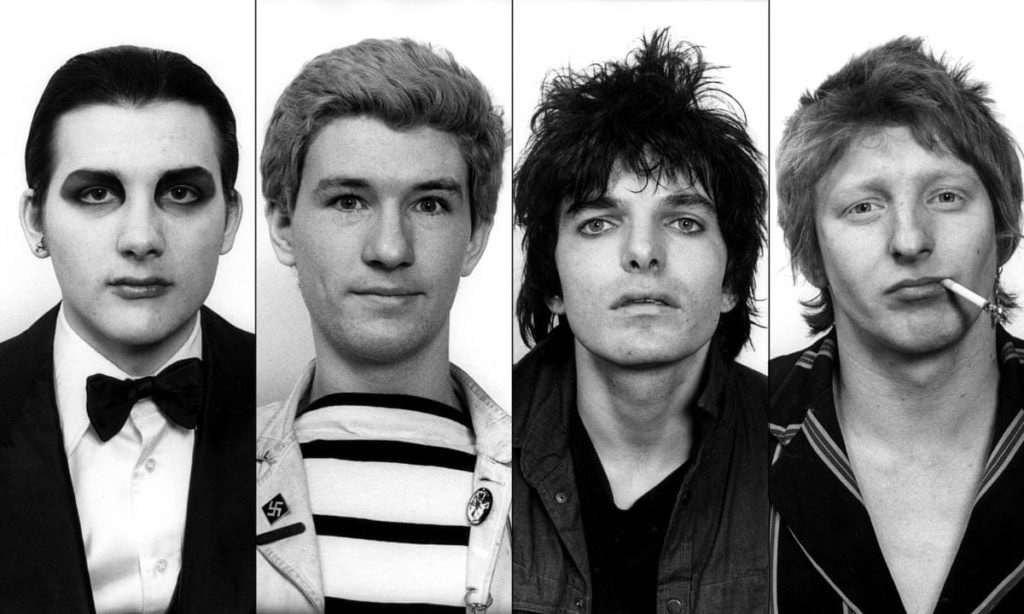 As a baby, Chris was abandoned on a doorstep, ran away from home at 14. Slept on trains with no home to go to. Got into bother for various naughty acts such as stealing a cheque from a house and theft of metal. But avoided jail, got probation and cleaned up his act.
After 19 years in the Damned, Rat quit after disagreements about their album, "Not Of This Earth". Brian James is the only original member he still talks to.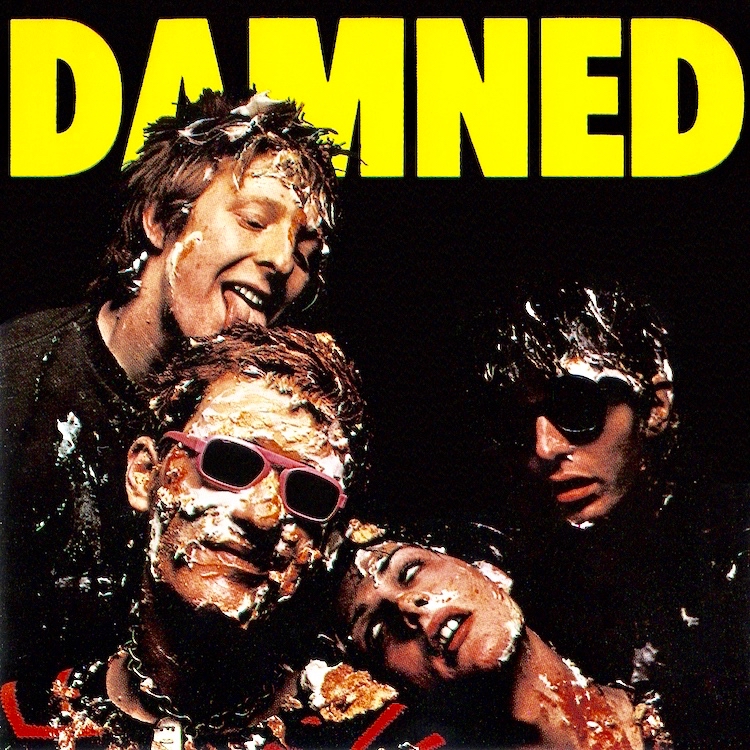 A recent musical project is called the Mutants, with Chris Constantinou of Adam and the Ants. They invite new members to join for each album and drive the theme towards a certain region. So far they have done London, Tokyo, California, and New York.
Professor And The Madman have released four albums. Two in 2016, "Election" and "Good Evening,Sir!", "Disintegrate Me" in 2018 and "Live At The 100 Club", in 2019.
Rat aka Chris, has a wife and three children – one of whom is involved in rap music. Rat has had a book written about his interest in and knowledge of subject of The Holy Grail. No seriously….even if you are reading this on 1st April!!! (Google it!)
---
---
Rat Scabies' Track Record: 
1. First song you heard as a child?
It could have been any one of a dozen nursery rhymes, which are all about tragic death, eg: Ring A Ring A Roses, Humpty Dumpty, Jack and Jill etc.
For no real reason other than it was the fastest, most exciting thing I'd ever heard, it would be The William Tell Overture (Rossini) which I first heard as the theme tune from the Lone Ranger TV show.
2. First single you owned?
My Boy Lollipop by Millie.
3. First LP/album you owned?
The Golden Age Of Dance Bands compilation.
4. First CD you owned?
The Jimi Hendrix Experience: Smash Hits
5. Last music you bought and in what format (CD/vinyl/digital download)?
I bought this yesterday: The Best of Peter Green's Fleetwood Mac – CD and Download.
6. Which album would be on your wish list as a birthday or Christmas gift?
Drum Spectacular – Kenny Clare And Ronnie Stephenson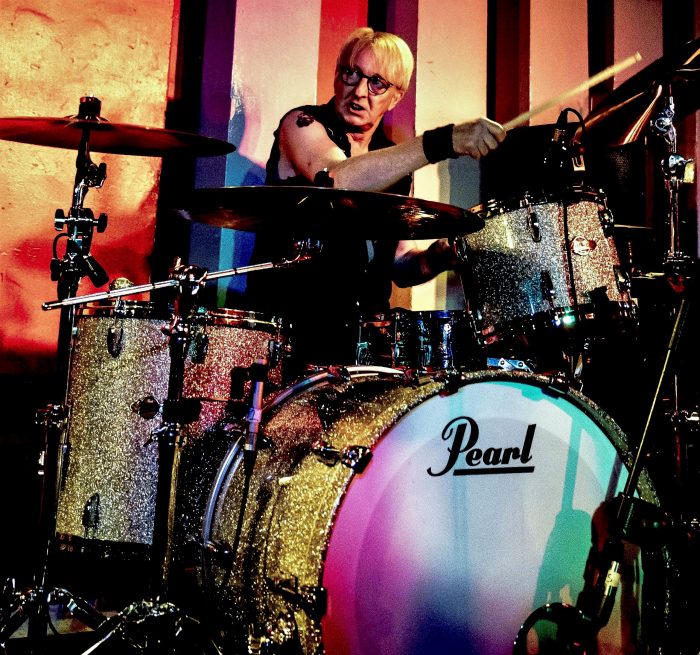 7. Absolute favourite album?
Here Come The Warm Jets by Brian Eno
8. Best record ever made (can be single/album/EP)?
Oh Well – Peter Green's Fleetwood Mac.
9. Guilty secret in your music collection?
Space Shanty by Khan.
10. What does music mean to you and how does it make you feel?
Playing drums is the greatest release from the real world. It makes me feel as though I am doing the only thing I'm supposed to.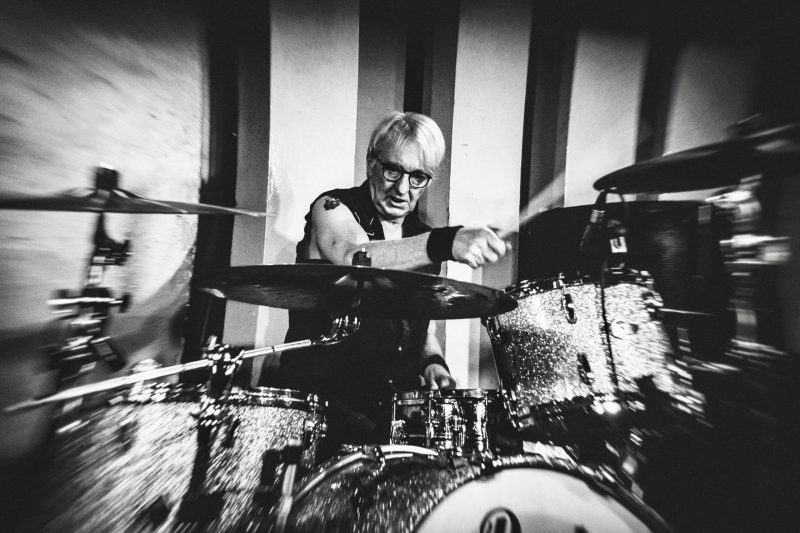 11. Which song or album is a guaranteed mood booster?
Light In The Sky by Steve Hillage.
12. Which song or album would be the soundtrack to a film about your life?
Big And Clever by Flipron.
13. Your favourite driving track – or music to exercise to?
Kick Out The Jams by MC5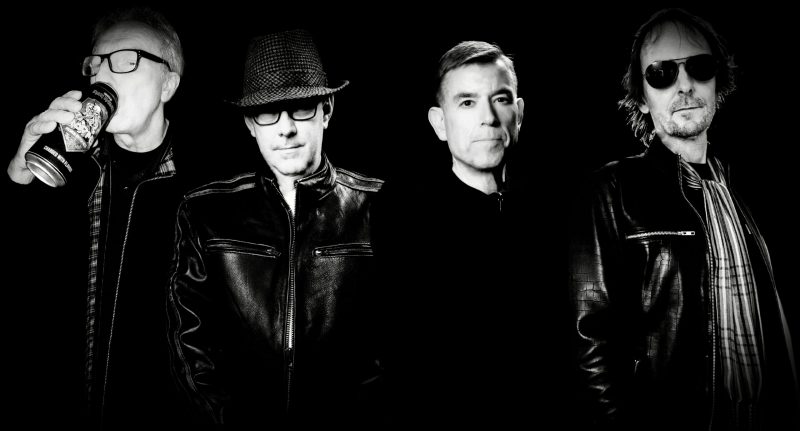 14. Best song or album for a romantic moment?
If Paradise Was Half As Nice by Amen Corner.
15. Which song was played for the "First Dance" at your wedding (if married) or which song would you choose if you did get married?
Cut The Cake by The Average White Band.
16. Your choice of song to sing at karaoke?
Urgh no. I cannot begin to explain my revulsion! Maybe if I was really drunk and it was a tune that involved a lot of mumbling.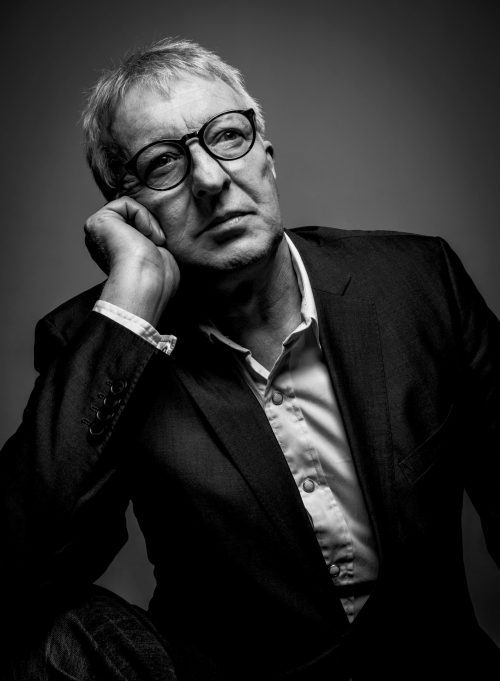 17. Which song takes you back to your childhood – and to which specific memory?
The Post Horn Gallop by Hermann Koenig. As a very small child, I would be taken to a holiday camp by my grandparents and this would be played at every mealtime.
18. Favourite band?
Slade.
19. Favorite singer?
Roger Chapman.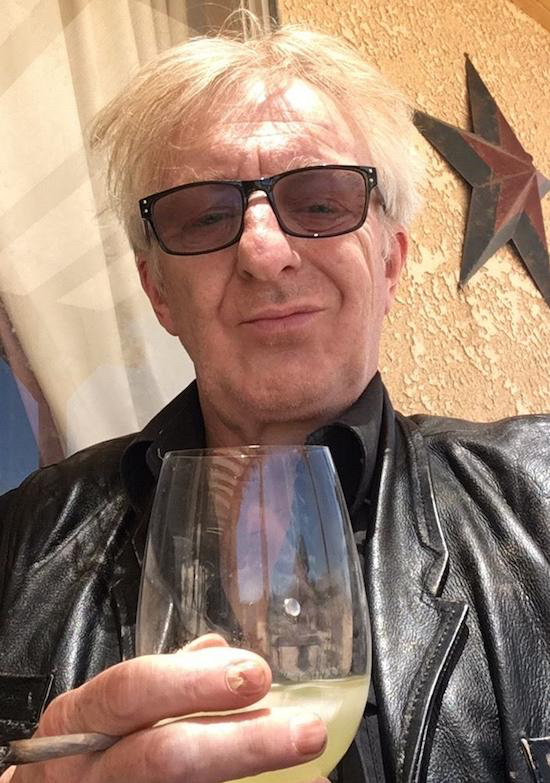 20. Which song would you like to be played at your funeral?
My Friend The Sun by Family. I want everyone to be miserable when I die. This song should have the guests in tears as my coffin slowly vanishes behind the final curtain – or the protective fire screen, (whichever is applicable).
---
http://www.professorandthemadman.com
https://www.facebook.com/professorandthemadman/
https://www.instagram.com/professorandthemadman/ 
Twitter:@ProfessornMadmn
Photo credits:
Rat and red wine glass (@ top of the page – colour shot): Tina Korhonen
Rat on drums (black & white and colour shots): Sam Wells
Rat (with glasses) black and white portrait (under question 16): Jason Bridges
---
Sincere thanks to Randy Haecker for his assistance…