Jamaican-born, Canada-based since eight-years-old, singer songwriter Ngoni drops an achingly beautiful ballad, "No One".
The track is likely to a bit of a 'Marmite moment' for some.In other words, an acquired taste. But there's definitely something very unique about this guy and worth further investigation….
"No One " is described as "a moving, soulful aesthetic led by brooding vocals, a string-laden undercurrent and powerful brass movements".
It's got that Jacques Brel, Scott Walker, Piaf and Nina Simone pained and heart wrenching honesty to the vocal delivery.
Ngoni Reid drops the surname for his professional persona and goes by his first name which, originates from the Zulu people of Africa.
He hails from Toronto and despite his youthful age, Ngoni is a contemporary artist with an obvious "old soul".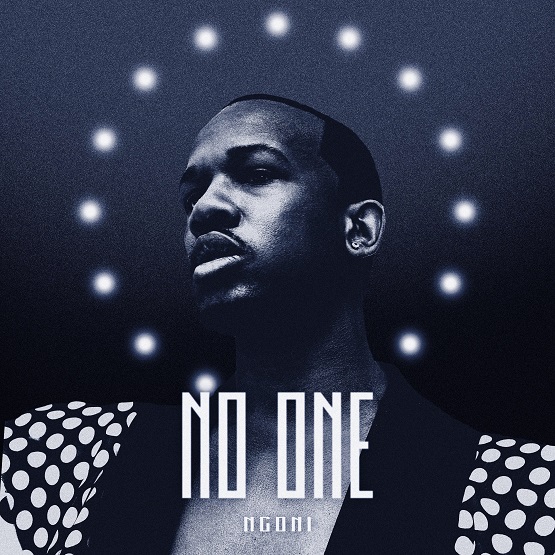 Born in Jamaica in the early 1990s, music was part of his life from an early age, from the church and from family…
His paternal grandfather Mortimer Planno, one of the ideological founders of the Rastafarian movement, who is said to have had a pivotal influence on Bob Marley and other famous reggae artists of the day.
His usual output can be filed under "Neo-soul/alt.r&b", but this new track is on a different tip.
After moving with his family at eight from Jamiaca to Canada, Ngoni eventually befriended some older kids who were in dance crews.
Soon he was learning dance moves and sneaking out to clubs where he would eventually become a prominent fixture in Toronto's underground dancehall/hiphop scene.
Despite original ambitions of becoming a professional dancer, Ngoni ultimately gave in to the strong calling to pursue a career in music.
He did his homework first, researching everything he could about the music industry and songwriting. He eventually arranged studio time with a not-yet-famous Tory Lanez, who helped produce his earlier material.
An ambitious eighteen year old Ngoni decided to leave comfy suburban life at his parents' home and relocate to Toronto's downtown core, to properly tap in to the music scene.
There he met prestigious talents such as multi-platinum producer Marcus Kane (Melanie Fiona, Glenn Lewis) and hit songwriter/producer Gavin Bradley(Nelly Furtado, Serena Ryder), both of whom he entered songwriting partnerships with.
He collaborated with Canadian dance music icon Simone Denny of Love Inc., Cassette Kids (Sony BMG Aus), Ruby Rose and more.
While he was working alongside record producers as a songwriter, Ngoni began to hone his talents as a vocalist to develop his sound. After a series of dead ends and near placements as a writer, he decided to focus on being a solo artist.
His debut release, the six-track EP "You Kill Slowly", was produced by Marcus Kane, Arun Chaturveti and Brett Rosenberg. A blend of old and new…..He has since been working with Juno Award-winning singer/songwriter Anjulie (Lady Gaga, Nicki Minaj, Lion Babe).
His usual output can be filed under "Neo-soul/alt.r&b", but this new track "No One", really is on a different tip. Hear it below…..