Music Republic Magazine's hot tip for big UK success: Young Australian family trio The Buckleys and their incoming debut album "Daydream". The title track was an Australian country radio # 1 hit. Killer track – see the video below….
The "Daydream" album will release in the UK on September 25th via Snakefarm Records.
From Byron Bay on Australia's East Coast, The Buckleys are siblings Sarah (20), Molly (17) and Lachlan (18), who started out busking on the streets of Australia's music capital, Tamworth.
Discovered and signed by the record label boss who managed INXS, CM Murphy, Chairman and founder of Petrol Records.
From the start, the sibling trio aimed to make their mark on Nashville's country music scene; at the ages of just 11, 10 and 9, they made a pact to start saving, taking their first trip to Tennessee's Music City in 2016 where they picked up lasting support.
Following her graduation from high school, vocalist, guitarist and pianist Sarah made regular return visits to write with, and be mentored by some of Nashville's finest. Notching up 100 songs, both self-penned and co-writes.
With Sarah's strong connection to Nashville, it was inevitable that The Buckleys would return there to make "Daydream," teaming up with multiple Grammy-winning producer Chad Carlson (Taylor Swift, Jewel, the Hunger Games soundtrack).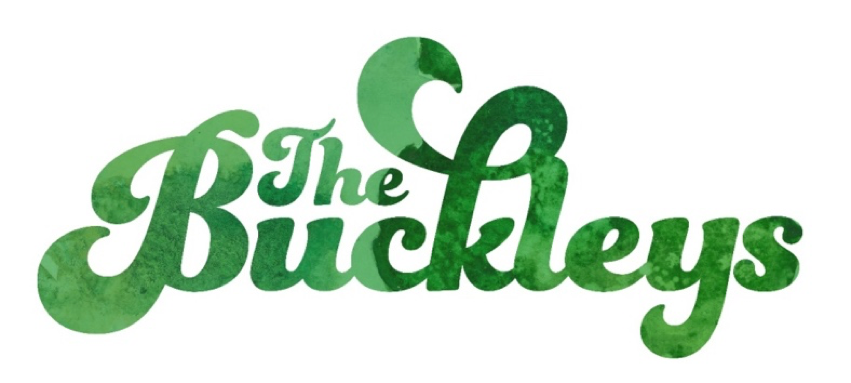 The band also worked with a number of multi-platinum writers and producers, including Marty Dodson (Carrie Underwood, Kenny Chesney, Billy Currington), Phil Barton (Lee Brice, Dustin Lynch, Eli Young Band), Emily Shackelton (Carly Pearce, Reba McEntire, Runaway June).
Dave Thomson (Lady A, Trisha Yearwood, Aaron Pritchett), JT Harding (Blake Shelton, Keith Urban) and Jennifer Hanson (Kelly Clarkson, Jason Aldean, Rascal Flatts).
The group's musical vision blends together pop, country, Americana and indie rock underpinned by a central theme of freedom.
As well as the single "Daydream", which catapulted the trio into the limelight, "Money" reached # two at Australian country radio, "I'm Comin' For Ya (Love)" charted at # three and remained in the Top five for six weeks on the Official Airplay Chart nationwide. Meanwhile, '"Breathe", is currently number three in Australia.
Sarah, Molly (mandolin, organ, violin, vocal harmonies) and Lachlan (electric and slide guitar) have already performed at some highly prestigious events, including Byron Bay Blues Festival, CMA Fest and Tamworth Country Music Festival.
Recently, their 'Global Virtual Tour' livestreams, in conjunction with promoters Live Nation, reached an audience of more than four million people.
They have won two American Songwriting awards and a nomination for 'Best New Talent' at the Australian Country Music Awards 2020.
BBC Radio 2 over here in the UK will surely love this lot and I predict multi-playlist spots on the A-roster. Bet ya!

*** Look out for our review of their debut album, coming soon in our "Reviews Zone"…..