PREMIERE……….
---
Debut single out tomorrow (Weds 26th August 2020) from promising electro-pop newcomer BAIRD. "Sunken Place".
The London-based artist grew up between Canada, Berlin and London, and with an Irish background.
From Berlin's contemporary electronic music to Canada's melodious pop, his exposure to the various cultures from his travels directly influenced his music-making
With an extensive songwriting background, BAIRD has already gained the respect of his peers…
Having worked with the likes of RAFFER (Casey Lowry) and Jay Mooncie (Dermot Kennedy, Carlie Hanson, Demi Lovato).

STOP PRESS: The young artist is preparing a collaboration with the fabulous Joy Crookes – scheduled for release later this year.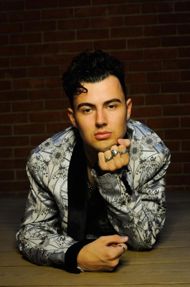 "Sunken Place" is inspired by the movie "Get Out".
BAIRD explains: "The song is about how, at the moment, society is in a sunken place and we are all trying to escape the feeling of being isolated and separated from others.
"That relates to the feeling of taking time and loving yourself before loving someone else".
The video to accompany the track presents a set of visuals portraying the escapist behaviour of the younger generation in response to the current issues of society.
 It's a commercial, on-trend and credible sound and not a million miles away from the mega-successful classy synth pop of The 1975 and Years and Years.
Radio-ready….. and we think BAIRD may be on to something….
BAIRD is one to watch!
***** Anyone who knows the origins of television may well applaud that last sentence, and the headline, for its cryptic wit!!!!! Or not!