** EXCLUSIVE VIDEO PREMIERE…**
---
One criticism that can often legitimately be levelled at new music, is the over production by record engineers and producers, and by some artists and bands who self-produce.
Throwing the kitchen sink at the tracks, and messing about with vocals and the entire mix, going plug-ins crazy with their digital tools. To the detriment of the end result.
This can be a necessary evil when the singer, can't! When the players, can't! When the material is pants!
When studio-time is being used to rehearse and fix a busted song arrangement and thus the mix-time is eaten into, and the well-worn phrase. "Oh that'll do", is uttered as each mix is signed off when the paid-for time is over.
Then there's the other side of the coin; when finished tracks sound like a demo and cry out for more effort.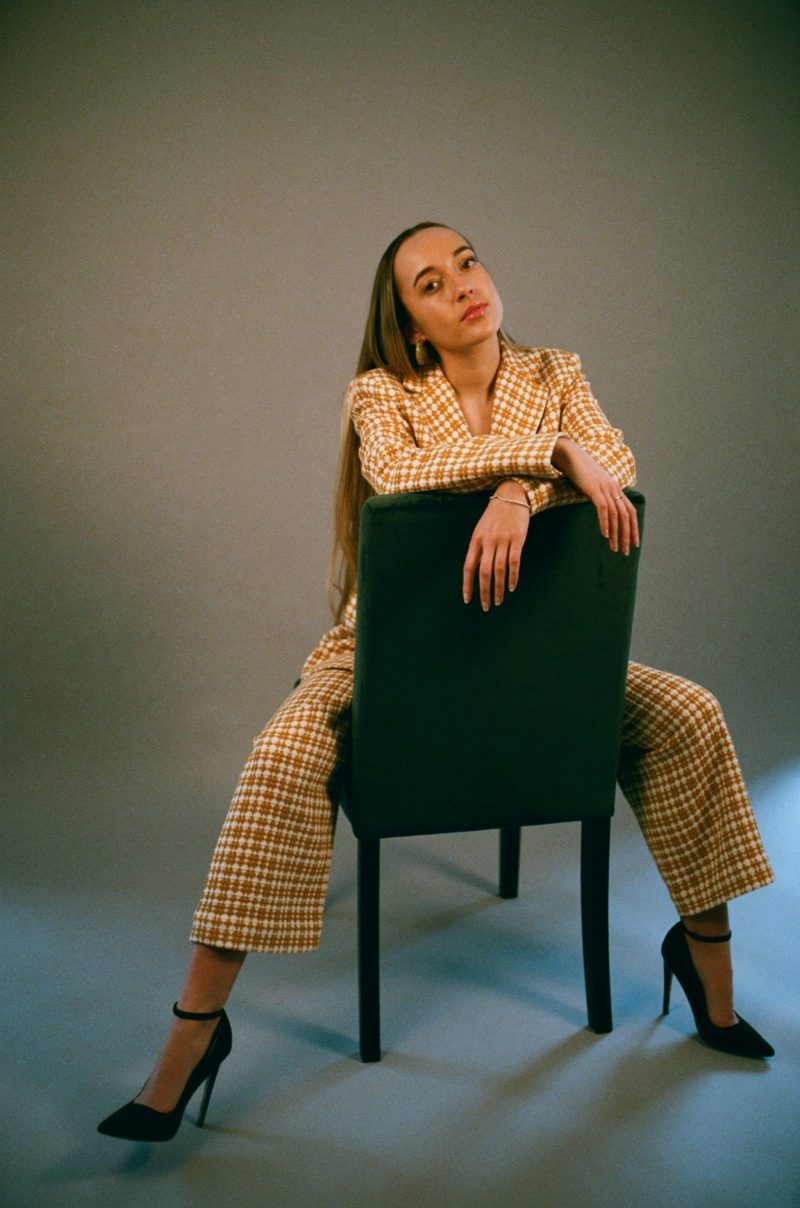 So we come to the case of new, young UK soul, jazz and r&B artist Molly Green from Bristol, who has just graduated in music from LIPA. That's Liverpool Institute For The Performing Arts. She dropped her debut EP "Naked" a few days ago – self-produced during lockdown.
Is it over-produced? Is it sounding like a work in progress? Nope……It's as stripped down as it comes, but Molly needs no hiding place with her soulful, controlled, jazz-infused vocal talent, accompanied by understated jazz guitar licks and nothing else.
The four tracks are a smart calling card as a first foot in the water, lots of promise for the future. Spencer Butt deserves credit for the carefully crafted guitar work.
His feel and tone is spot on, and this is a player who is clearly adept at weaving guitar parts around a vocal or a lead instrument and keeping out of the way, using brush strokes to create the perfect ambience. Good job.
There are three originals and one cover. "Just A Girl" opens proceedings, a jazzy retro vibe. Molly sounding like she's in her comfort zone on a song she penned when she was 16, about a break-up and moving on after heartbreak. See the video for "Just A Girl", which we exclusively premiere, below.
"Sugar" is a neat cover of hip-hop outfit Brockhampton's track. The full group production of the original is swerved for an intimate chilled version, which relies on the jazz flavours to 'Mollyfy' the song.
Best of the bunch for me, are the last two cuts here. Both have a classy Lianne La Havas feel. "I'm Ready Now" was written for her support gig to Joy Crookes, and summed up that feeling of naff all happening and then lots to keep you busy – a driving hunger to 'take on the world'.
The other fave is the closer, an acoustic version of her current single, "Dusky Haze". The higher end of the register hits the sweet spot on a soul tip. She also has a wee bit of the wonderful Mahalia about her, perhaps.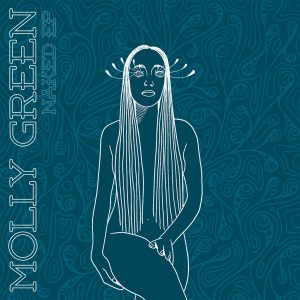 Molly straddles modern day so-called Neo-Soul, and vintage jazz and r&b. The material works well for a debut.
As Molly gains experience and gets to really know her own voice and "writes-up" with more experienced co-writers who "get" what she is all about, and do not try to change her, she will no doubt find her own definitive niche sound. For me, the jazz vibes are key to getting closer to that goal.
Molly Green is likely to become an in-demand singer for features with established acts, once these tracks are spread around, to boost her profile and fan-base and turn people on to her own music.
Molly has already performed at Glastonbury, Boomtown, Liverpool Sound City and she's sold-out two headline shows at the Cavern Club. Her single "Square One" back in January 2020, helped land a support slot to Joy Crookes. Molly's track "Elusive" from summer 2019, has attracted more than 30,000 Spotify plays.
Her early influences include the likes of Nina Simone, Moloko, Texas and blues legend BB King. Molly is signed to Modern Sky Entertainment record label.
One line of lyrics from her song "I'm Ready Now", on the debut EP "Naked", perhaps sums up Molly's mindset and laser sharp focus on her music career from here on in. "Watch out, I'm coming through". Good golly miss Molly, I do believe you are……
https://mollygreen.lnk.to/NAKED
By Simon Redley
---
---
Photo credits: Kai Gillespie (chair shot) & Esme O'Keeffe (staircase shot).