​
​Following the recent success of their extensive 30th anniversary world tour, the genre-bending, multi-platinum selling Mavericks are adding a new career milestone, while also coming full-circle to their early Miami roots with the August release of their first Spanish language / Latin music album.
August 21st will see "En Español" let loose – a collection of new songs written in Spanish, and their unique take on classic tracks that long inspired the Grammy, ACM, and CMA-award winners to make Cuban, Tejano/Tex-Mex and additional Latin rhythms from their heritage, an integral part of the Mavericks' distinctive style.​
The first single from the album, "Poder Vivir" dropped in June.​ See the officail video, below…
Born of Cuban-American roots in Miami, the globally respected country, Americana, and Tejano-infused rock & roll band come full circle to deliver a collection of their own Spanish language originals, and classic Latin tracks from which they drew inspiration.
The band's lead singer and a solo star in his own right, Raul Malo said: "This is the record I've been wanting the Mavericks to make for a very long time. I'm a first generation Cuban-American, and some of these songs are songs my family would play and sing on weekends at family parties and get-togethers.
"But it's not all nostalgia either. There are plenty of new original songs that put this record squarely in the moment for us."
Produced by the band's longtime creative partner Niko Bolas (Neil Young, Prince, Sheryl Crow) and Mavericks lead singer & principal songwriter Raul Malo, "En Español" will be released by the band's own Mono Mundo Recordings, supported by Thirty Tigers.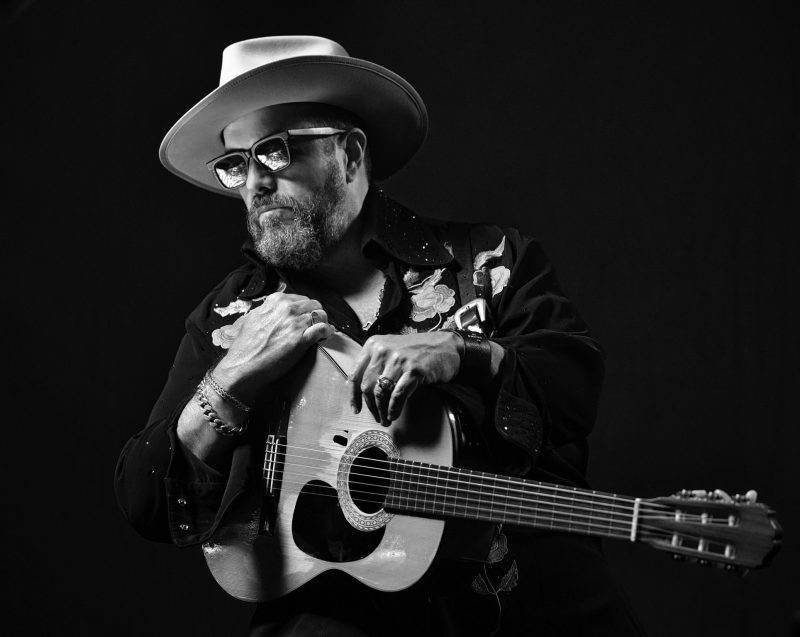 The Mavericks are also joined once again by their Fantastic Five sidemen – along with special contributions from longtime collaborators, such as Grammy-winning keyboardist and arranger Alberto Salas and Tejano accordion legend Flaco Jiménez.
The Mavericks formed more than three decades ago, in 1989 in Miami. They had an initial period of heady success marked by big hits – their biggest in the UK was the # 4 chart timeless classic, "Dance The Night Away"in 1998 – and critical acclaim in the '90s.
A long hiatus starting in 2003 and a triumphant reunion in 2012, which held long enough for them to recently celebrate the band's 30th anniversary. They have released 11 studio albums since their debut in 1990, three live albums and 27 singles, plus one EP.
Although all 12 tracks of the new album are in Spanish, the collection represents a diversity of musical styles and cultural traditions, from tender boleros to brassy mariachi to reimagined Afro-Cuban classics.
Seven of the tunes are familiar gems drawn from the vast Latin American songbook, while five are originals written or co-written by Raul Malo. The Mavericks add their signature country/rock/Tex-Mex flavors and a refreshing spontaneity to the mix.​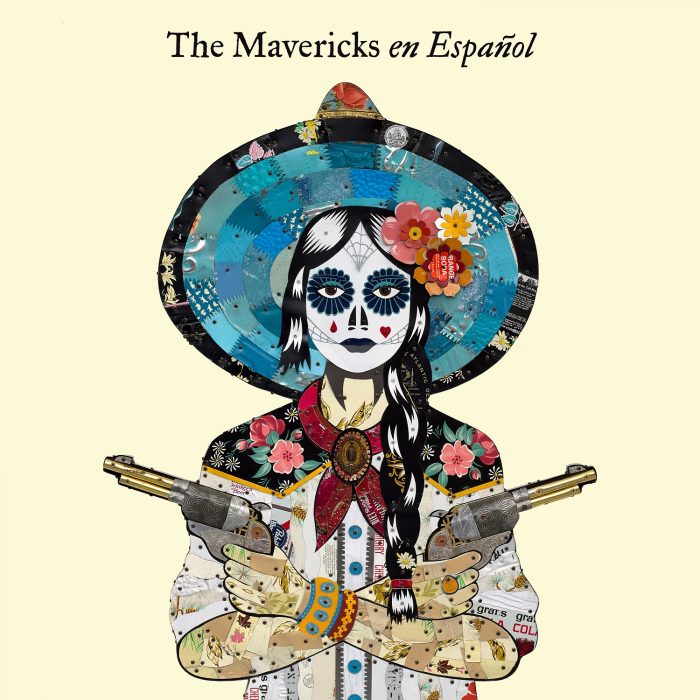 The inspiration for this labor of love is rooted in the immigrant experience of the band's founder. He was christened Raúl Francisco Martínez-Malo Jr., the son of Cuban exiles who was born and raised in the stimulating immigrant environment of Miami's Little Havana.
His parents, Raul Sr. and Norma, both came to the United States in the early 60s, fleeing Fidel Castro's communist revolution. They met after arriving in Miami, got married and bought a home in the shadow of the old Orange Bowl, west of downtown.
The hub of the growing clan was the abode of Malo's maternal grandfather, who himself had immigrated from Spain to Cuba, later bringing his family to Florida.
Today's Mavericks line-up includes Malo's fellow Miamian and charter bandmember, Paul Deakin on drums and vibraphone, as well as veteran Jerry Dale McFadden, who joined in 1993. Eddie Perez, a Mexican American guitarist from Los Angeles, is the band's youngest and newest member, becoming a Maverick in 2003.
Raul Malo's Track Record: 
First song you can remember hearing as a child?
We had one of those big furniture look-a-like console record players. To get to the turntable you had to raise this huge wooden lid. My mom has home-movies of me at about two years old, opening and closing this lid while trying to sing… "doo-be doo-be doo…" It was "Strangers in the Night", by Frank Sinatra.
First single that you owned?
For some reason, (probably because it was the first single I remember making my parents buy me), I remember the yellow label of the 45 RPM single from a band called the Tokens. The song was "The Lion Sleeps Tonight".
First LP/album that you owned?
First LP I remember buying was Elvis' "Aloha From Hawaii' double album. I was probably nine or 10-years-old.
First CD that you owned?
When CDs first came out, record labels wanted you to replace your record collection. Certain artists and labels were offering special editions of some of their most popular records. I remember buying a special edition of Pink Floyd's, "Dark Side of The Moon".
Last music you bought and in what format (CD/vinyl/digital download)?
I recently bought Margo Price's, "That's How Rumors Get Started" on vinyl. And of course, it has a download card, so you get the best of both worlds.
Which album would be on your wish list as a birthday or Christmas gift?
There have been so many great re-issues that it is hard to pick. I recently saw an Aretha Franklin "The Atlantic Singles" issue that ticks all the boxes for me. (I'm probably not going to wait until Christmas…just sayin'!)
Absolute favourite ever album?
This is probably the most difficult question to answer. If I had to listen to one album over and over again, anything by Louis Armstrong would do. My favourite album of his being a duet album that he recorded with Ella Fitzgerald for Verve Records in the early 1960's.
Best record ever made (can be single/album/EP)?
An impossible question to answer. So I will tell you what to me is probably one of the greatest records (single) ever made…Elvis Presley's "It's Now Or Never". What do you do with an Italian aria that wants to rock n' roll? You give it to the King, that's what.
Guilty secret in your music collection?
Ray Conniff
What does music mean to you and how does it make you feel?
It would be impossible to understate what music has meant to me and my life. From the birth of my children to the passing of my father…from my first kiss to the last…music has and will continue to be, a part of every event in my life. Music makes me feel…Period.
What one song or album is a guaranteed mood booster?
Ray Charles' "Genius Plus Soul = Jazz".
Which song or album would be the soundtrack to a film about your life?
If I had to pick a song it would be Jacques Brel's "Le prochain amour". May my life be as beautiful as that song.
Your favourite driving track – or music to exercise-to?
Tom Petty's "Learning to Fly" came on the radio as I drove up the Pacific Coast Highway in my rented convertible Jaguar, on what can only be described as one of those "California days". I'll never forget it.
Best song or album for a romantic moment?
"Stardust" by Nat King Cole. If that doesn't work, just walk away. Leave. There's nothing there!
What song did you have played for the "First Dance" at your wedding (if married) or which song would you choose if you did get married?
My wife and I celebrated our 25th wedding anniversary a few years ago. Our first dance was "Into The Mystic" by Van Morrison. That's exactly what we did twenty-five years prior.
Your choice of song to sing at karaoke?
If I have a comparable duet partner: "Islands in the Stream", by Kenny Rogers and Dolly Parton. If I'm flying solo then it's "Copacabana" by Barry Manilow. Yup!!
Which song takes you back to your childhood – and to which specific memory?
ELO's "Sweet Talking Woman" takes me back. "Out Of The Blue" was one of the first albums I remember purchasing. I had seen ELO on Don Kirshner's Rock Concert on a Saturday night. I did some chores for my family and I earned enough to go and buy it for myself. I remember opening the album and reading the lyrics, and the credits…it came with a poster! I just bought a reissue recently. It still rocks.
All-time favourite band?
The Stones…duh!
All-time favourite singer?
Louis Armstrong is my favourite. Every time I hear him, the world is a better place.
Which one song would you like to be played at your funeral?
La Vie En Rose by Louis Armstrong.