Nine years ago today (23rd July 2011), Amy Winehouse passed away suddenly at her London home at just 27-years-old.
Her father Mitch Winehouse speaks exclusively to Music Republic Magazine about his daughter's legacy in a brutally frank and emotional tribute. We also publish exclusive never-seen-before images of Amy…
Today, the family and closest/oldest friends of the late Amy Winehouse are gathering at a cemetery in Hertfordshire, where some of her ashes are scattered, to remember Amy and will then pay tribute to her memory together at a private lunch.
A sad occasion of course, but her dad Mitch says after the tears there will be laughter too. "For the first five minutes we'll all be sobbing and after that, it'll be laughing our heads off at some of Amy's antics.
"They're not easy days, are they, let's be honest. Very reflective and very emotional, but we've always turned our grief into positivity. We certainly haven't allowed grief to debilitate us. I've used it to push myself forward, all the time. I cry when I feel like crying, I don't hold anything in".
I very much doubt it is necessary for me to include much of a bio here of Amy Jade Winehouse, the London-based singer songwriter who sadly left this earth nine years ago today. Unless any reader has resided in a cave with no access to the internet, TV, radio or recorded music for the last 17 or so years.
Amy was hailed a star when her debut album "Frank" hit the streets in 2003, but it was three years later in 2006 when she rocketed to global success and became a bona fide superstar with her second album "Back To Black" – produced by Mark Ronson – which sold an estimated 25 million copies worldwide and helped to win her a record five Grammys. Yes, five!
She toured huge stadiums and arenas around the planet, was beloved by probably billions of fans and her unique fashion style and beehive hairstyle copied by many girls and women, and splashed across magazine covers and newspapers around the world. Her later troubles with drugs and alcohol made the most headlines and funded many a papparazi's household outgoings for some years. She was followed by photographers day and night.
The documentary film "Amy" made by Asif Kapadia and released in 2015, was at first supported by her family and friends. But part way through production, things went sour and her family and many of her long standing friends withdrew their support.
Nervous breakdown…
Amy's dad was vehemently opposed to the way Amy was portrayed in the film and particularly how his relationship with his daughter was pitched. Mitch got a tirade of abuse from strangers on-line and in person, and a hard time in the press, after the film came out.
He revealed to me that the upset and in his view, unfair/inaccurate spin he felt had been put on his contribution to the film, gave him a nervous breakdown. The film and some of the media's reporting of how Mitch comes across in it, prompted an avalanche of venomous and nasty personal attacks, such as him being called a "Charlatan"….
"Cashing in on his daughter's fame/death", "Full of shit", "Gold digger", "Obsessed with his own fame", "Not a very good dad". "Abandoned Amy and her brother"….Lots and lots more of this nasty stuff, also on YouTube. Maybe some of it would be legally actionable for defamation. Serial killers get an easier time!
But Mitch has retained his dignity and refused to allow the internet trolls and the sections of the media who have attacked him, to put him down and stop his focus on keeping Amy's legacy alive in the life-saving work he does with The Amy Winehouse Foundation, that he and his family started literally a day or two after she died.
He and his second wife Jane, who he married in 1996, Amy's mother Janis and Amy's older brother Alex all work for free and take no salary from the Foundation. In fact, despite being accused of cashing in on Amy's fame, Mitch reveals that all income from his own singing career, such as concert fees, recording advances and royalties, and the cash he got for writing his autobiography, goes into the Foundation's coffers. Janis also donated her own book's income to the charity.
So, where shall we start with this in depth chat with 69-year-old former London cab driver Mitch Winehouse? Let's park (see what I did there?) the negative stuff for a minute and shine the spotlight on the work being done in Amy's name and memory and the role that occupies Mitch's days, alongside his singing career.
The Foundation's mission statement says it's aims and operation are:
To inform and educate young people about the effects of drug and alcohol misuse, as well as to support those seeking help for their problems and those needing on-going support in their recovery.
To provide support for those most vulnerable, including those who are disadvantaged through circumstance or at high risk of substance misuse.
To support the personal development of disadvantaged young people through music.
In March 2013, they launched the Amy Winehouse Foundation Resilience Programme For Schools.
https://amywinehousefoundation.org/
Over to Mitch….
"We started the Foundation the day after Amy passed away. I was in New York when she passed away, on tour myself, and when I was coming over on the 'plane, obviously I was in shock. But she sang to me in my head. 'Create a foundation Dad. Kids, kids… foundation'. So, when I got back, I went to see Janis, Amy's Mum and my wife Jane and I said look, we can either do one of two things.
"Dig a hole, jump in it, pull the quilt over our heads or we can try and do something in Amy's memory that is gonna be very positive and to help people. They all agreed that's the way they wanted to go.
"It was incorporated officially on September 14th, her birthday, but we started before that, going to children's hospices donating essential equipment. We developed in that way, very slowly, more on a grant-giving basis and then I met a guy called Dominic, who had a large group of people who were in recovery…
"He said why don't we talk about getting these people who are in recovery going to see kids in schools. So we developed a programme working with people who are in recovery delivering the main message. We work with Addaction, who are our clinical partners, so it was kind of a one-stop shop. We got a £4.5m grant from the English Lottery five years ago, and that is all used up now. We are continuing to run the programme, funding it ourselves.
"In the last three years, we've addressed over 300,000 kids and through Addaction, we have worked directly with about 5,000 – direct interventions. These are young people who themselves had problems with drugs, alcohol or other issues. Could also be bullying, peer pressure, any of those things. We have worked with some of their parents too.
"We now have a music programme, very successful, working with under privileged kids. The schools' programme is still going. We have Amy's Place, which is a recovery house in London for up to 18 young ladies who have gone through rehab, are now clean but have nowhere to go.
"What happens with people like that, they may have to go back to the community they came from and their struggles could start again. So they can stay in Amy's Place for two years. We have a wonderful programme; tuition and talks…..they've all got their own separate apartments. It's a fantastic place and we hope to open another one in the near future.
"Abroad we have three projects: two in St. Lucia and one in Jamaica. Again, working with extremely disadvantaged kids through music. One of them is working with severely handicapped young people through music.
"We have a great project in New York working with underprivileged kids, teaching them how to work within a music group. How to work together, how to be a part of a team.
"We worked with a children's hospice in Woodford, North East London where we paid for a music room to be built, now called The Amy Winehouse Music Room. We have ongoing therapy in there for kids with life-limiting illnesses. We paid for a new website for an eating disorder charity….
"In the nine years since Amy's not been here, I think we've done quite a lot and I think she's brought a lot of positivity to many thousands of young people.
"Her legacy musically lives on, but she's literally saving lives and not here to see the results".
Mitch is the chairman of the board of trustees of the foundation, and his main role is to go out as an ambassador of the charity to raise funds and awareness of their work. Amy's mum Janis is a trustee and Mitch's wife Jane is CEO. Amy's brother Alex helps out with social media.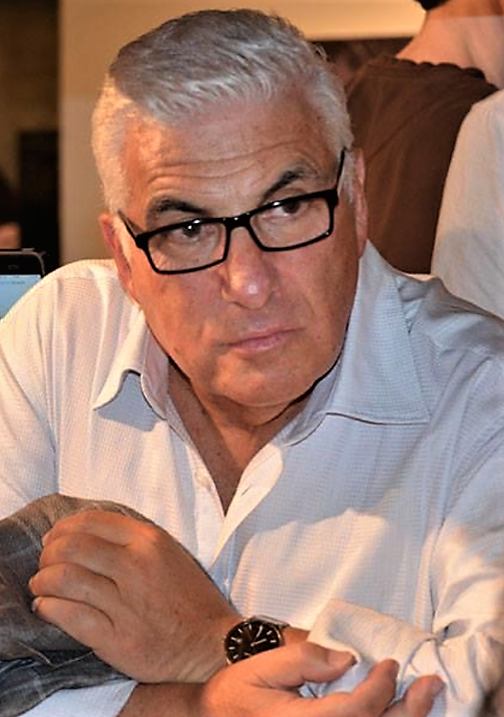 But Amy is very much part of the team and directs the work they do, as Mitch explained. "Everything that we do, we ask that question: 'What would Amy think'.
"This new project we are going to do, granting a wish for children with life limiting illness…. is about as close as it comes to what Amy would have really liked. We want to provide them with equipment or send them away on a nice break with their mums and dads.
"I was talking to my wife Jane, saying I was not really looking forward to the 23rd, which will be very emotional. Then we get onto talking about the planning stage of this new project. The foundation really has been our saviour.
"Amy was so passionate about kids. When she went to St Lucia, all the horses that were for the tourists, she hired all seven horses on the beach, to put the local kids on. Not a lot of people know these stories… She sold some of her dresses she paid 10 grand for, to give money away to people. It just shows you her spirit and her generosity and her kindness.
"Every project we do, we say to ourselves, what would Amy think about this. You know what – I'm a firm believer in life after death – she'd find a way of letting me know if she wasn't happy, I promise you.
"I think she'd say, do you know what dad, you're doing a good job. She comes to me frequently….. This new project, I think she'd be head over heels for this".
Abuse and attacks…
So how does he cope with the abuse he gets and the character assassination, on-line and sometimes in the media, and still carry on with the unpaid charity work in Amy's name?
"A lot of that comes from what went out in that film. I've got friends I have had for 60 years. My family love me, my ex-wife adores me, so that can't be bad. Got friends all over the world. As long as I keep them all happy and they all love me – and they all know the truth – fuck everybody else. They don't even know what they're talking about.
"That film was incredibly damaging, and I had a nervous breakdown because of it.
"But it is what it is. They can write what they want, they can say what they want, they can do what they want. You know what social media's like; people have said, I had a gun in my hand, I killed Amy. OK, I killed Amy, whatever you say.
"Do they want me to stop helping all these young people, because if they want me stop, I'll stop. But we just carry on, put one foot in front of the other and keep going and if people don't like it, hard luck".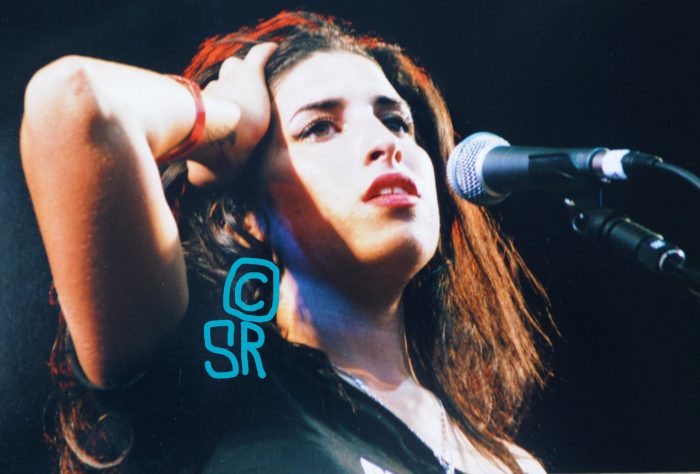 Among the many factually incorrect stories in the media and now on-line, includes the claim that Mitch now lives in luxury in Amy's Camden home and runs the Foundation from there. Fake news! The place was sold circa six months after she passed away. The charity has offices in Finchley, North London.
Mitch reveals there are solid plans to create a Broadway musical of Amy's songs and a biopic film about Amy. Both are "in preparation", but the film will come out quicker than the show, circa 2022.
He feels the way Amy was shown in the Asif Kapadia film "Amy" "tampered with history". (Kapadia is also behind the 2010 "Senna" documentary about the life and career of the late F1 racing driver Ayrton Senna). But Mitch is keen to stress this new biopic he is helping to produce is not motivated at all by a desire to rebut the Amy documentary.
"In that film, I'm driving my cab saying Amy didn't need to go to rehab. I never said that. They asked me a question and I referred to something that happened in 2005 and said, she didn't need to go to rehab at that time. Later on was a different story.
"They chose to cut the 'later on was a different story', quote out. Giving the impression I did not think she needed to go to rehab.
"I took Amy to rehab, I've lost count: eight, nine times"…
"But it isn't about setting the record straight, because once you start doing that it becomes like a revenge attack. It's not about me, not a film about me, it's a film about Amy and nobody really knows the real Amy…
"It's about getting a glimpse, a little bit more understanding of what she was really like. She wasn't this two-dimensional character that they portrayed her as. She was surrounded by loved ones her whole life and even most importantly, when she was sick.
"That is what this film will portray, and her talent and her love. And her foibles and her illness. Her relationship with me and with other people in her family.
"I'm not writing the film. It is going to be done from people's own research. I've said to them, you write it and as far as I am concerned let the chips fall where they may. You'll be able to create your own opinion of Amy's and my relationship.
"It is not a question of rebutting that film, it is about showing what Amy was truly like. Which was a great talent, although she really didn't have any idea about her talent. A great family member, a great daughter. A great girlfriend; sometimes for people she shouldn't have been a great girlfriend to.
"A charitable person. We didn't get to be the Amy Winehouse Foundation by chance. It was because of the things that she did that she set up, so that basically we could carry on. She was helping people out and no one even knows this stuff.
"When she was in St Lucia, there was a guy on the beach and she said Dad, we are taking him to the hospital, there's something wrong with him. We took him to the hospital, paid for his care for a week, and he came out and he owes his life to Amy. It isn't by chance we stumble across this work we are doing.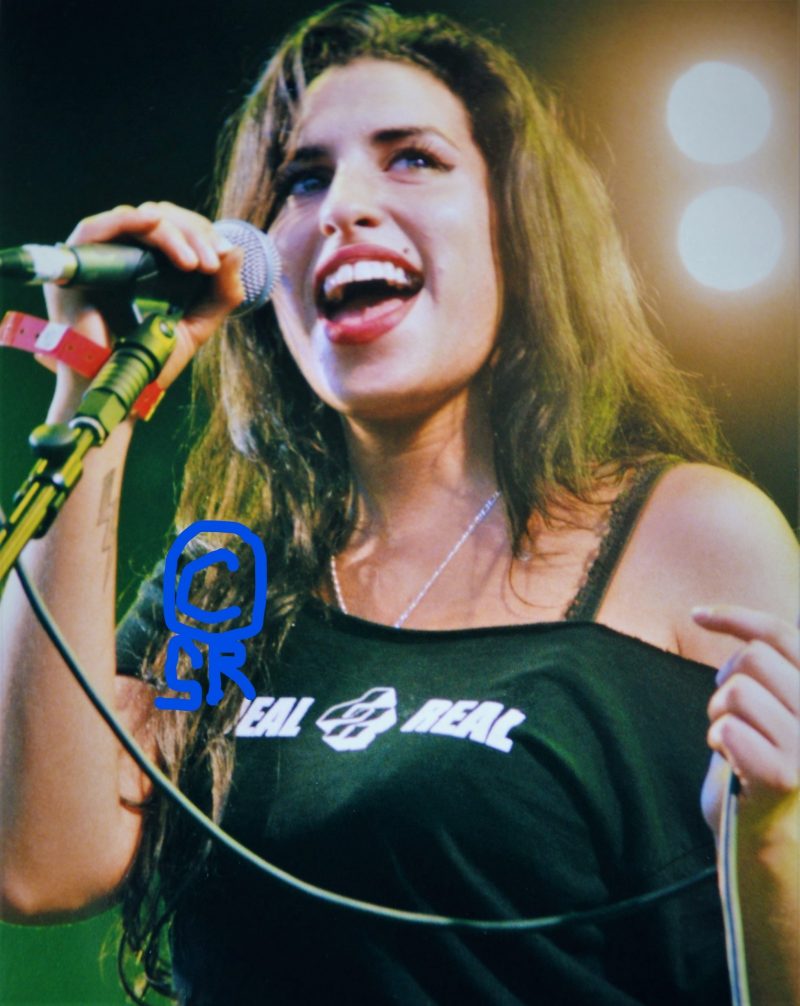 "She loved kids, she loved looking after people. She was the kindest heart there ever was. The least Diva-ish. But on other occasions she could be the most Diva-ish. This film's gonna really let people know who she was and how she was. It's a two-hour film.
"People will learn about Amy's relationships, which to me is the most important thing because they were the most enduring relationships. It's people that weren't in the Kapadia film.
"They (her old friends) had the best of Amy. We had the best of Amy and they never had a voice in that film. All of those people are being spoken to by the writer of the film. We want people to come out of there (cinema) singing and whistling her songs and getting a different understanding of Amy".
Another unfair attack on Mitch came literally a day or so after he got the call in New York to tell him the shocking news his daughter had passed way from accidental alcohol poisoning.
No drugs in her system when she died…
Many stories then and since stating it was a drug overdose. Fact: She had been clean of drugs for three years by then and the post-mortem ruled out any drugs in her system and the inquest ruled she died from accidental alcohol toxicity.
"I remember when Amy passed away and there were these tee shirts. She used to buy tee shirts for like £2.50, sleeveless tee shirts, and I thought, you know what…there were thousands of people outside Amy's place….I took all these tee shirts and gave them one of her tee shirts and they loved it. The newspapers the next day were saying, how can you give her tee shirts away. You can't win, can ya?"
A lot of Amy's possessions are in storage, but there's a few items the family would never part with. Her guitars. The Grammy awards she won. Some of her dresses loaned to the Grammy museum in L.A.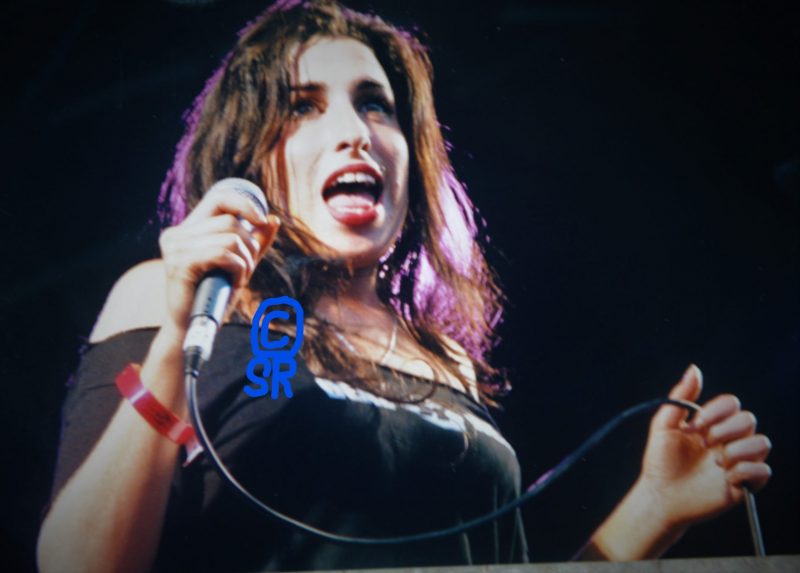 But Mitch reveals there's stuff much more personal and with far more emotional attachment, that he will never let go…"Her little ballet shoes. A pair of jeans. Her Fred Perry jacket, I'd never be able to get rid of anything like that. But there's so much stuff and a lot of it is in a lockup. I went in there the other day, it's very emotional seeing these things that she loved, hanging up in a bloody lockup.
"So I thought, you know what, I am going to start to give some pieces to my cousin's kids. They are about the same size as Amy was. Can you imagine then wearing some of Amy's stuff. It'll be fantastic for them and Amy loved them.
"It's difficult; on the one hand you want to cherish everything, but that's a bit morbid. There are some bits that we cherish, but I want to keep things moving forward and as positive as possible".
So still grieving his loss, can Mitch listen to Amy's music yet? "Just about. It's hard, but I've actually started to appreciate it. Because when she was performing, I was the one who had to go in and make sure she was ready to go on stage. Nobody else was allowed in the dressing room, only me and her hairdresser.
"She was always an hour or half an hour late, and I'm going, 'OK Amy let's go'. Every show, was like, 'how's she gonna be tonight?' Oh my God, she's not very good tonight, or she's brilliant. It wasn't a very enjoyable experience for me, I have to be honest with you, that side of it.
"I could have a row with her before she goes on stage; saying, look, you've got people out there all slow hand clapping, come to see you and you're an hour late. She'd say, 'Don't upset me dad!'
"Then, she'd go on stage, I'd go to my seat and the first thing she'd say was, where's my dad? Where's my Auntie Rita? Where's my mum? I never really appreciated her music at the time, but in the last five years I've really come to appreciate her music and her voice. I appreciate her a lot more as an artist".
Mitch reveals Amy's lack of confidence as a young performer when she started out.
"She had stage fright".
"When she used to come and watch me, she'd say, I don't know how you do it, dad. You watch her first shows, 2004/5, she was nervous. Later on, she could even tell jokes on stage, but initially she found it difficult.
"Just before she passed away, she was looking at old YouTube stuff, Glastonbury and things like that and she said, I was good, wasn't I dad? I said, of course you were good, you were brilliant. She had a strange way of looking at herself. I don't know how good she thought she was".
Mitch has been a singer and performer in jazz and swing music for many years. His choice of music and record collection was Amy's main influence, and she put her twist to that vintage genre when she started her own singing and recording career.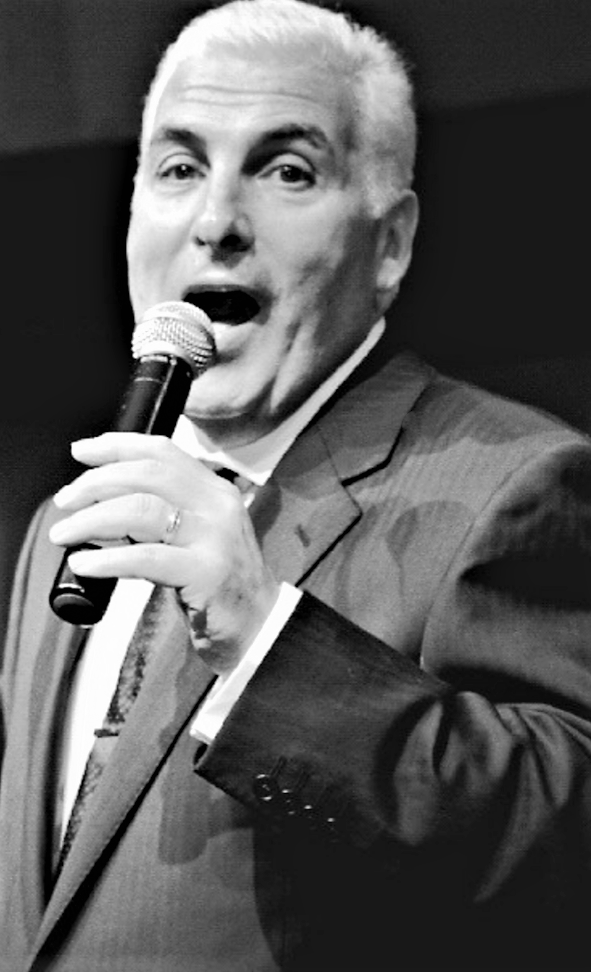 Mitch has released two solo albums, "Rush Of Love To The Heart" in 2010 before Amy died and "But Beautiful" in 2014. He tells me he has two more ready to go. One made in Germany and another in New York, with A-list pianist, composer and arranger Lee Musiker.
But the Covid-19 crisis has postponed the release and promotion plans for the records. Mitch has a major tour planned which will feature material from both albums. All proceeds of the records and the tour will go to the Foundation.
He is brutally honest about not needing money after Amy left her family financially stable. He points out that all income from his music activities, such as album advances, royalties and concert fees go into the Foundation's coffers.
He was given more than a million pounds in advances for the 2012 book he wrote, "Amy, My Daughter", and all of that cash was donated to the Foundation.
"Amy has left us in a financial position where we haven't got to worry about money. I'm very honest about it. Therefore, when money comes in from my shows, the book and everything, it all goes into the Foundation….The money she's left us will last the family for the rest of our lives.
"In the early days, people said why didn't you donate Amy's money to charity. I'd ask them, if you ever inherited any money, why didn't you donate the money you inherited to charity. That's for us to live on and that's what we do. We live very comfortably, we live very nicely, but what it enables us to do is run the charity without being paid.
"No Winehouse gets paid by the charity".
"Janis wrote a book and all her money from that all went into the foundation. I'd rather go and drive my cab again than take money from the foundation as a salary. Wouldn't do it. I won't ever have to do that".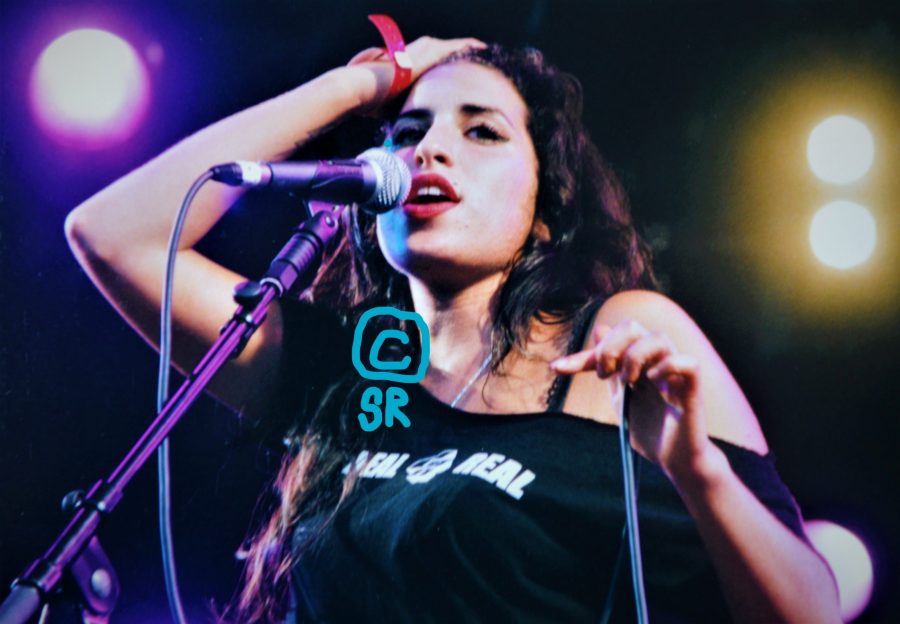 So what was Amy like away from the cameras, in her family life with you and Janis and Alex and Jane? "Oh Simon, she was a wonderful daughter. She looked after her mum. She and I had a wonderful relationship, no matter what anybody says. We had an incredible relationship.
"Like any relationship between a parent and their son or daughter, a lot of the time it's a lot of fucking hassle and heartache, and the rest of the time it's alright.
"I don't think the relationship I had with her was any different to a lot of fathers' and daughters' relationships. I really don't. We had a lot in common. We spent a lot of time together.
"I did not abandon Amy or her brother…"
"All this shit about I abandoned them (Amy and her brother Alex when he split with his wife Janis when Amy was 10) is an absolute load of bollocks.
"When she was a little girl, I took them out every weekend. Even when we split up, I picked them up from school, all the things you should do after coming out of a divorce. We were dedicated as a family to each other, even after Janis and I got divorced, we were still dedicated to each other as a family.
"We had a good relationship some of the time, and other times it wasn't so good. Like any parent with their son or daughter". Amy called her dad by his full Christian name, Mitchell, as an affectionate and playful nickname.
A memory indelibly imprinted in Mitch's mind is the night Amy swept the boards at the 50th Grammy's in 2008, winning five Grammys (out of six nominations) for the album "Back to Black", the autobiographical hit single "Rehab" and for "Best New Artist". At the time, five Grammys was a record.
She had been hospitalised and was too sick to travel to the ceremony in L.A. so the organisers arranged to film her live performance and reaction to the announcements of the winners, live from Hampstead, London.
But she had to get herself well enough to leave hospital for the event. Mitch recalls the painful memory of protecting his daughter from those who tried to give her illegal drugs – IN THE HOSPITAL!
"The night she won the Grammys, it was an incredible achievement, especially after what she'd been through the previous two weeks. She had to get herself well…
"I had to sit outside her room where people were trying to smuggle drugs in to her".
"What she achieved was actually incredible. To win those Grammys and her reaction…She was with her mum, me and her family. She said, 'I wouldn't want to be here without you' ". Mitch gets choked and clears his throat as he regales that emotional memory of his history-making daughter's triumphant night.
Obviously there is Amy's wonderful musical legacy, but when she is written about or talked about on TV, usually her name is always linked to drug and alcohol abuse. That must be painful for her family.
"What a waste of talent…"
"Her legacy is a tremendous legacy and her music speaks for itself. They used to say about George Best, what a waste of talent. It wasn't a waste of talent and people have said that to me about Amy.
"I say, yeah well, she had two albums, she sold 25 million albums, no one does that in two albums. Five Grammys. I wouldn't say that was actually a waste of talent, would you? * (She has seven Grammys to her name today. One for the 2016 film "Amy" and she also won a posthumous Grammy in 2012 for a duet with Tony Bennett).
"Her legacy is not just about her music, it's now about the Foundation. So now she's looking after thousands of kids who are desperately in need of help. What a wonderful legacy that is".

Island Records released "Lioness: Hidden Treasures" in 2011, by permission of her estate – a collection  of Amy's demos and unreleased tracks, and the record shot to # 1 around the world. Every sale saw a £1 donation to the Foundation.
Mitch says there are now no unreleased tracks Amy recorded, apart from four jazz covers she sang with the National Youth Jazz Orchestra. Jazz standards, which for various reasons, he doesn't think will see the light of day.
Amy's last words…
Mitch last saw and spoke to Amy two days before she died. He treasures the two hours he spent with his daughter at her Camden home. Sadly, he was in New York starting a jazz club tour, when she was found deceased in her bed at her home on Saturday 23rd July 2011.
"I saw her on the Thursday. I was due to go to New York on the Friday to do a tour of nine cities all over North America. As I was going away the next day, I went to see her and I pulled up outside her house, where it was residents parking and I was in my taxi.
"I said I'm not staying, I've got to go home and get ready for tomorrow. She said, Oh dad, I've just found all the pictures (she'd just moved into that house) and thought she'd lost a lot of family pictures. I said I can't stay. She said go and put it on a meter and come back.
"We spent two hours going through these photographs she thought she'd lost. Looking at her family, and my dad and my mum, and her as a baby and her brother Alex. It was that sort of stuff she loved to do.
"As I'm leaving, I was going away for three weeks or something, and she was due to come out to meet me somewhere – I think it was San Francisco – I said see you in a couple of weeks in San Francisco.
"She said, when we come back dad, we are going to go into the studio – we always used to sing three songs together – and rehearse those songs.
"I remember saying to myself, yeah, that's never going to happen. She never rehearsed her own songs, she's not gonna rehearse with me! We used to do these songs, like 'Tenderly' and 'Autumn Leaves'.
"She'd come into my spot. I'd say Amy that's my spot. We'd end up arguing on stage and people loved it. It was so unrehearsed and so natural, it wasn't Frank and Nancy at all, it was like, Oh my God! It was fun.
"That was it, that was our last conversation and one that I will cherish. With the benefit of hindsight, I wish I hadn't gone to New York. I wish I had been there and sitting with her while she was….
"But how can you sit with her while she's asleep, so that when she stops breathing you're there to resuscitate her? You can't".
Is there one thing left unsaid between father and daughter, I ask. The trolls and the media critics should analyse this poignant sentence, which may well sum up the actual truth of how Mitchell Winehouse really felt about Amy Jade Winehouse.
"I told her I loved her all the time. It was a privilege to be her dad".
EXCLUSIVE By Simon Redley
* Our lawyers are watching – All rights reserved. Copyright Simon Redley/Music Republic Magazine. No reproduction in full or in part without written permission!
---
All Amy Winehouse concert photos: Copyright: Simon Redley
Amy and Mitch together onstage photo: Courtesy of Mitch Winehouse (with thanks)
Mitch (posed & singing) photos: Courtesy of Mitch Winehouse (with thanks)