---
---
Bill Nelson is one of most gifted guitar players the UK has produced – the main creative force of 1970s band Be Bop Deluxe.
Ahead of the 50th anniversary of his first release, Bill talks candidly about his life and career before, during and after Be Bop Deluxe…
A few days ago, Esoteric Recordings released a fabulous three-disc limited edition box set (and a two-disc version) of the debut Be Bop Deluxe album, "Axe Victim", which first came out in 1974 after the band signed to EMI and their Harvest imprint.
It was the sole album with that line-up. Yorkshireman Bill Nelson started the band in 1972 after his debut solo album, the self-released "Northern Dream", in 1971.
Radio 1's John Peel picked up on it and EMI came calling. Bill wrote all of the material for Be Bop Deluxe, played guitar and sang lead vocals. He co-produced three of their albums, with John Leckie.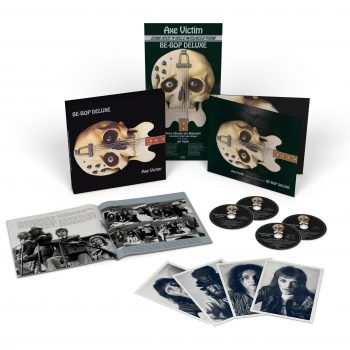 The four-piece band were together until 1978, releasing five studio albums and one live album. They had one hit single, "Ships In The Night" – a UK top 10 in 1976.
Their output began with "Axe Victim" and before their final LP, "Drastic Plastic" in 1978, they delivered "Futurama", "Sunburst Finish" and "Modern Music", plus "Live! In The Air Age".
The line-up which achieved most success was assembled for "Sunburst Finish" and stayed put for the rest of the band's life. Bill on guitar and lead vocals, Charlie Tumahai (sadly now deceased) on bass, Andy Clarke on keyboards and Simon Fox on drums.
After Be Bop Deluxe split, Bill pursued his affection for electronic music, with Bill Nelson's Red Noise, retaining Andy Clarke's services and adding Bill's brother Ian on sax' who had previously played on "Ships In The Night".
Dropped
Red Noise issued just the one album, "Sound On Sound" in 1980 before Bill went solo in 1981. A second Red Noise album ,"Quit Dreaming And Get On The Beam" was ready to go, but EMI/Harvest dropped the band before it was released and Phonogram picked it up as a solo record, released on Mercury.
Bill founded his own label, Cocteau Records and later, Sonoluxe, and began writing, recording and producing a huge number of solo albums, much of them with him playing all of the instruments.
He has also collaborated with many other artists such as Yellow Magic Orchestra, Japan's David Sylvian, Harold Budd, The Associates, Cabaret Voltaire and many more.
As a producer he has worked with Roger Eno, The Skids, Gary Numan and others. He has composed and recorded music for film, television and theatre.
William Nelson was born in December 1948 in Wakefield, West Yorkshire. His dad was an alto saxophone player with his own dance band, and in her younger years, his mother was a dancer. One of two children, very sadly Bill's younger brother Ian died in his sleep in April 2006 on his 50th birthday.
Bill has been married three times, and for the last circa 25 years, to Emiko. He has three adult children from his first two marriages.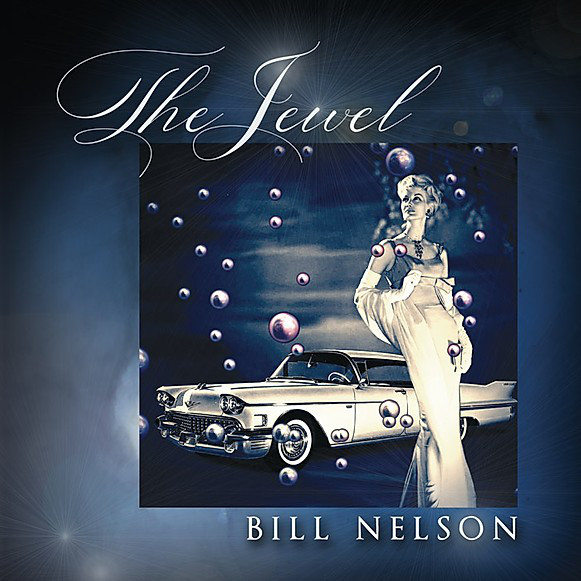 His prolific solo output currently totals at least 109 solo albums, the last being "The Jewel" this year, 2020. He released three last year (2019) including "The Last Lamplighter".
Bill's great grandfather was a lamplighter by profession, and Bill's late mother recounted stories of accompanying him on his rounds for the Wakefield Corporation, when she was a young girl.
There's been circa 44 singles and EPs between 1973 and 2017, kicking off with the Be Bop Deluxe single "Teenage Archangel" on the Smile label in '73, and their first for EMI/Harvest, 1974's "Jet Silver and the Dolls of Venus", plus a slew of other Harvest releases, including of course, the hit "Ships In The Night" in 1976.
These days, at the age of 71, Bill stays under the radar, spending many hours every day in his studio at his home in York, working on solo recordings. He does the occasional gig in Leeds which sells out in the blink of an eye, fans coming in from around the world to catch their hero in action. In 2004, Bill toured the UK with his band The Lost Satellites for their "Be Bop Deluxe And Beyond" tour.
To kick off this interview, I thought we'd start off with this newly remastered and expanded "Axe Victim" box set. Was he happy with how it turned out, and how did it feel going back to the very start of Be Bop Deluxe, and hearing that material again.
"I know this will sound strange, but I haven't actually listened to it. I very rarely listen to my old recordings, not just Be Bop Deluxe, but just about everything else too.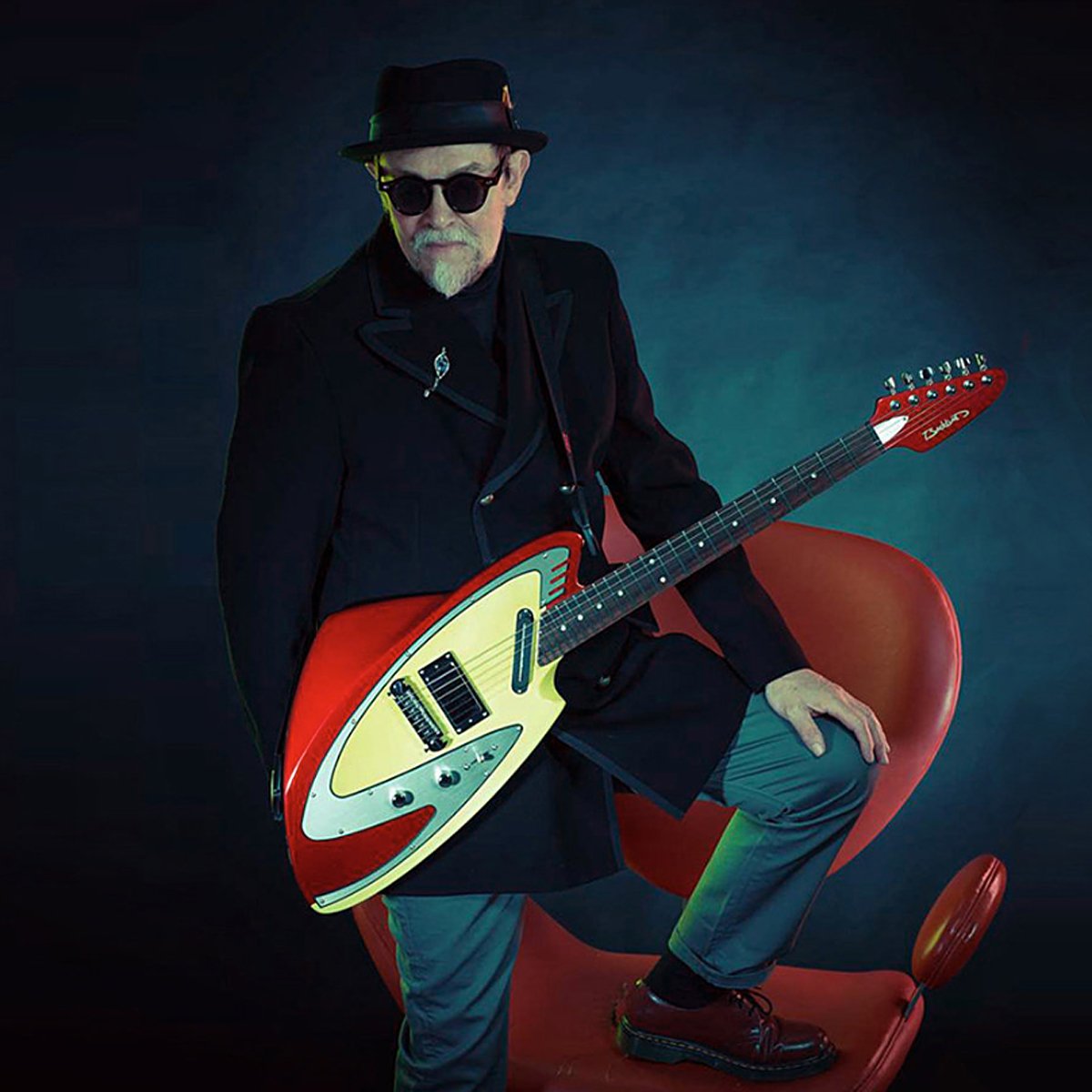 "I'm always intensely engaged with whatever I'm working on at the moment. I guess I'm hyper-critical and when I listen to old material, all I hear is things that I either wish I'd done differently or done better.
Curse
"It's a kind of curse that stops me enjoying my own history. Of course, there are certain things from various points in time that I feel proud of, but it's only a small percentage of the overall picture. I'm always learning and searching for something new".
There's something enticingly primitive and raw about "Axe Victim", compared to the rest of the albums in the band's back-catalogue. Bill looks back on those recording sessions and making that debut album.
"Well, it was the start of my journey as a professional musician, though I'd been playing semi-pro for several years. I think of 'Axe Victim' as a 'warm up' album, the start of a long learning curve.
"When I formed Be Bop Deluxe, we were all holding down day jobs. The band was just a bit of fun, something to look forward to after a day working at our main jobs. At that time we were a 'glam rock' band, or at least we tried to adopt that sort of image.
"We played in pubs and working men's clubs around our local area, having fun freaking out the fairly straight audiences that those sorts of venues attracted back then. We were not looking for a recording deal, just having a good time, escaping the real world for a couple of hours.
"The songs that ended up on 'Axe Victim' were written at that time. When the band eventually came to the attention of EMI Records, it was because of an earlier solo album called 'Northern Dream' that I'd recorded and released independently.
"It was the band or nothing….."
"EMI wanted to sign me as a solo artist, but I pushed for the band instead. They hesitated for a year or so, saying that they didn't think the other guys in the band were up to it, but I said it was the band or nothing and they finally relented and we got a deal.
"So, the songs on 'Axe Victim' were the songs we'd been playing on stage for a year or so, prior to the deal. I was already moving away from that image and style, but the record company said we should record those songs as we'd built up an audience who wanted to hear them on an album. That seemed like common sense at the time and so I went along with that.
"Musically, I guess it sort of sits in the 'glam rock' camp, but there are other elements to it, a few ideas that I'd go on to develop further in the later incarnations of the band.
"For me, one of the indicators of my future development is in the song 'Darkness' which flies in a slightly different direction to the other songs on the album. This was the first song I'd ever written on the piano and it painted a different picture.
" 'Adventures In A Yorkshire Landscape' is another song that I think still works well, and it became a live favourite throughout the band's later career. I think of it as a Be Bop Deluxe 'classic.' The album, despite my regarding it as a 'sophomore' album, has a certain charm and is very fondly remembered by fans".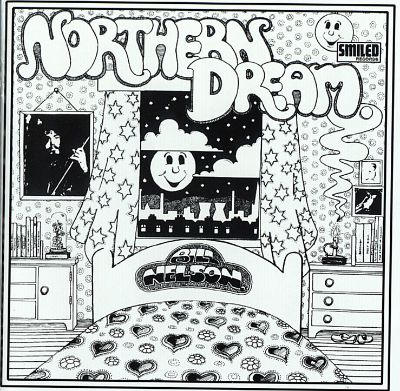 Bill goes on to say how the band were new to the pro' recording industry, having only ever recorded in small amateur local studios before, so being thrust into mainstream studios was a new experience for them.
"I don't think we had a proper grasp of what was achievable in terms of production, so most of the album was made by the band playing together as a unit, almost like a live gig. Overdubs were fairly minimal.
"But 'Darkness' was different in that an orchestra and choir were involved, and it ended up being rather more produced than some of the other tracks.
"A lot of the details have faded over the 40-something years since the album was recorded, but I remember being thrilled when the orchestra and choir came in to record 'Darkness.' That was a high point for me".
For Be Bop Deluxe fans holding out hope of future unreleased material seeing the light of day, one word: Don't! But…………….that said: "I do have some quarter-inch stereo tapes that were recorded direct from the mixing desk on the live tour that produced the 'Live! In The Air Age' album, but they're not multi-track recordings and so cannot be mixed.
"The live album was compiled from multi-track tapes so was properly mixed. I've no idea what they sound like as I no longer have an analogue tape machine to play them back on. There may be some tracks that aren't too bad, but they will all have that 'bootleg' quality, rather than a really good, properly balanced sound.
"There are no plans to investigate them or release them at the moment, but you never know. If I ever run out of new music to release, I might consider taking a look at them". Altogether now: Yes please, Bill!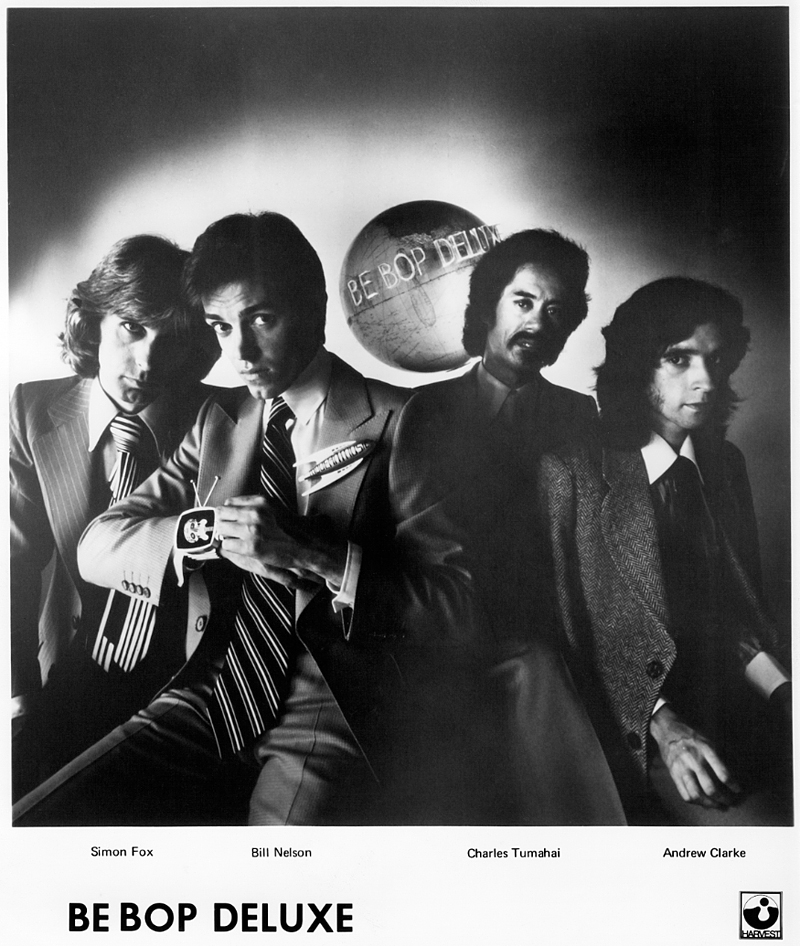 Favourite BBD track and album? "Gosh, I'd need to listen to the albums to properly answer that one. I can't even recall which tracks come from which albums.
"I guess that's because I've recorded over 100 albums since those days. Maybe I can be forgiven for my vagueness, especially as I've rarely listened to the Be Bop stuff over the years.
"But, off the top of my head, 'Crying To The Sky' from 'Sunburst Finish', 'Maid In Heaven' from 'Futurama', 'Adventures In A Yorkshire Landscape' (live version) from 'Live! In The Air Age' and 'Darkness' from 'Axe Victim' stick in my mind.
" 'Lovers Are Mortal' is a favourite too. But every album has its good and less good qualities for me, so there's no particular favourite album".
Be Bop Deluxe Pop Stars…
He does reveal the one song he least enjoyed playing and singing live, was the band's most commercially successful single track. The 1976 hit single, "Ships In The Night", which landed the band a spot on the prime-time BBC TV show Top of the Pops.
Bill explains that track was written after prompts from the record label for a hit single. So how did that sit with Bill, thrusting him and BBD into the commercial mainstream and the pop charts…
"Well, I have to admit that I wrote that song with commercial success in mind. The record company needed a 'hit' single, which wasn't something I was particularly bothered about. I always thought of us as an album band, rather than a pop group.
"But I sat down and wrote 'Ships In The Night' with an almost tongue in cheek attitude, never thinking that it would really chart, but it did and broadened our appeal, allowing us to play to larger audiences in bigger venues.
"I should be grateful to the song for that, but as I said before, it's my least favourite Be Bop Deluxe song, probably because it was more a technical pop exercise rather than a deeper, heartfelt song".
I asked if there was any pressure from the record label or elsewhere – or even in Bill's head – to follow up with another commercially successful single? "Record companies were always looking for hit singles back then. I'm not sure how much real pressure was involved, just a certain amount of polite coercion I suppose.
"After 'Ships In The Night', I didn't want to have to think about it so much. I didn't want to write from that perspective again.
"It can be frustrating that, whenever a UK radio station plays a Be Bop Deluxe track today, you can bet it will be 'Ships In The Night.' And people do remember it, most fans like it and it served a purpose, but there was far more to the band than that single".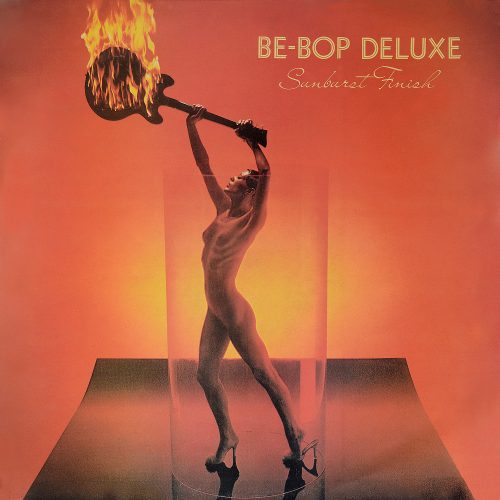 So before the chart success, major tours around the globe and lots of media coverage, going back to when it all started with the first line-up of the band, what was the driving force and did that driving force change when things started to take off?
"The driving force then was exactly the same force that drives me to create music today. It hasn't diminished, in fact the urge towards creativity is stronger with me now than ever. And no, the band's success didn't change the creative urge, it made me want to push ahead with new ideas, hence the changes from one album to another.
"There was a forward momentum that I think you can hear if you look at the trajectory of the band's career. As for what that driving force was, and still is, who knows? It's maybe just a simple desire to engage with music on a deep and personal level.
"All I know is that it's ongoing, an endless adventure. As I mentioned earlier, there were no real ambitions when we started, other than to have fun with it and escape the grind of our day jobs for a couple of hours each night.
"I think the band fulfilled its promise and ended where it should have ended. Things had to progress and move on. I've had many offers to re-form the band over the years, but I think it's best to leave it where it was, in people's memories. I'm not one for reunions I'm afraid".
"….more like being in the army than being a free-spirited musician…."
Bill Nelson on fame and success. Did he enjoy it, or did it come at a price?  "It was fun for a while. I was a much younger man back then and I'd had a fairly ordinary background. The touring and all the attendant glamour seemed exciting for a while and I enjoyed it. But there was something about all that which became too predictable over time.
"The routine was more like being in the army than being a free-spirited musician. I felt that I needed to shake things up a bit, which was why I split the band and moved on to Red Noise.
"I'd had several bands before forming Be Bop Deluxe, and there wasn't ever really a hope that any of them, including Be Bop, would be anything more than an amateur hobby.
"You could dream of 'fame and fortune', but for a young man like me from a Northern town like Wakefield, those dreams were impossible ones. But, sometimes magic happens and it did, amazingly, for me".
I'd like to know when Bill decided it was time to call it a day on Be Bop Deluxe and also, what triggered the Red Noise project.
"I actually wanted to end the band after the 'Modern Music' album, but the management and record company persuaded me to do just one more album, and that became the 'Drastic Plastic' album, which was a bridge to the Red Noise album.
No regrets…
"The guys in the band were, I think, a bit disappointed by my decision to move on, but they understood my need to do so and were generous and kind, there were no hard feelings".
So, did he ever feel in hindsight that there was still life in BBD and maybe it could have carried on for a while longer? "No, I have no regrets about it at all. It was exactly the right thing to do".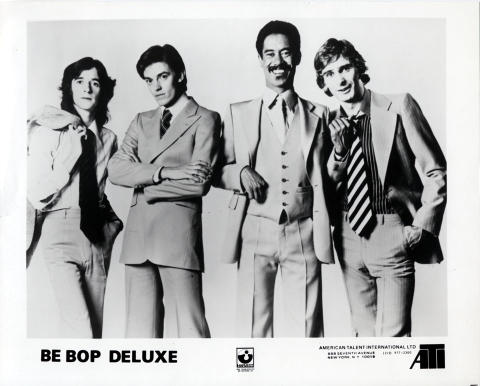 So, where were the electronic influences first coming from that took him into Red Noise mode.
"I'd been listening to electronic and avant-garde or experimental music since the mid-1960s when I was an art student. At art school I made an experimental tape composition for a college theatre production of Ibsen's 'Peer Gynt' play.
"I was aware of John Cage, Terry Riley and other left-field composers and was always interested in a wider range of music other than rock. So, it wasn't as radical a move for me with Red Noise, as people might have thought.
"Red Noise was initially conceived as a totally flexible band rather than a fixed line- up. The idea was that the musicians would change from album to album, as would the musical ideas. It was meant to be a 'cover-all' name for a very diverse and constantly evolving musical adventure.
"I didn't feel this was possible within Be Bop Deluxe. There was too much baggage that came with the name. We would have had to play the old numbers over and over again to meet people's expectations. I really wanted to move on, do something different and not be stereotyped by one thing or another".
So why only one Red Noise album? "Well, the record company changed quite a bit. New executives came in to run the company and swept out all the 'niche' artists to concentrate on their more mainstream acts, so bands like Wire and Red Noise and so on , found themselves without a deal.
"I'd already recorded 'Quit Dreaming And Get On The Beam', which was originally going to be the second Red Noise album, but EMI wouldn't release it and it sat on their shelves for a year or two until Phonogram bought it, and released it on their Mercury label. It went top ten in the album charts".
Is it feasible for Bill to choose just one guitar solo he really likes, from all the BBD tracks? Let's see…"There are probably a few, definitely the solo in the live version of 'Adventures In A Yorkshire Landscape.' (From 'Live! In The Air Age,) but if you want to narrow it down to just one, I guess I'd say the two solos in the song 'Crying To The Sky' which have a strong emotional impact".
Favourite ever gig?
After years of touring across the UK, Europe and The States, it'd be almost impossible to expect Bill to pick out any one gig as a standout.
But he does have a vivid memory connected to the eve of their gig in San Francisco, which put him in a position to witness musical history up-close, as Bill explains. "I was a backstage guest at 'The Last Waltz' which was held at Winterland in San Francisco.
"Be Bop were booked to play the same venue the night after 'The Last Waltz', but we had got into SF the day before. I received an invite, but didn't realise quite what it was all about until I got there. The best live concert I've ever witnessed, to this day. It was absolutely magical".
That was of course, the historic 1977 final concert by The Band, which was filmed by Martin Scorsese for his legendary movie. Special guests include Bob Dylan, Neil Young, Joni Mitchell, Eric Clapton, Emmylou Harris and many more stars.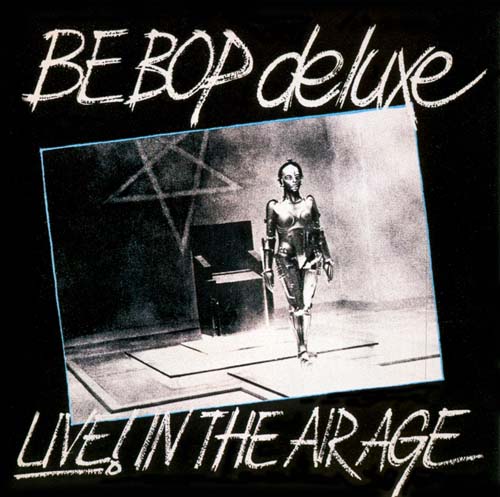 Talking of live concerts…..Live albums can be hit and miss in quality/performance. But "Live! In The Air Age" really is wonderful. But did it turn out as well as Bill had hoped, and does he feel it captured the band at their best?
"I think the album captured our live shows very well indeed. There are some great moments on that album. We had to fix a few technical faults in post-production, but very few. It's an honest record of how the band sounded live".
Trying to pin him down on "best moment (s)" of Be Bop Deluxe days was fruitless, but he did offer this: "Too many to mention I guess, but first forming the band was a special moment, as was a few years later ending it". Make of that last comment what you wish!
Wary…
On the topic of "lessons learned" carried into a long-term solo career, Bill says from the Be Bop Deluxe days he learned to be "very wary" of the music industry. Not an issue for him today as a self-sufficient independent artist.
As he says: "It's possible to make music creatively and survive without any of the industry manipulations, especially today with the internet providing artists with a way to communicate directly with their audience".
Favourite solo work, Bill? "Difficult to pick just one, there are many. Just let me mention the following as a small selection of my favourite ones: 'The Alchemical Adventures Of Sailor Bill' album is possibly the one album closest to my heart. But 'Return To Jazz Of Lights' is another, as is 'Golden Melodies Of Tomorrow' and 'Rosewood Volume One'.
"Then there's 'Model Village' and 'Songs Of The Blossom Tree Optimists'. Also, 'Quiet Bells', 'Dreamland To Starboard', 'Practically Wired' and 'After The Satellite Sings' which are all favourites. Actually, I could extend the list even further, there are lots to choose from as I've recorded and released well over a hundred albums".
After such a lengthy career and the success he has had, Bill's advice to a young guitarist or singer just starting out in the music business today, is simple and straight to the point:
"Ignore trends, dig deep and find your own voice. Stick to your guns and don't be persuaded to stray off your true path. Don't chase fame and fortune, chase your music wherever it leads". But as for what sage advice he himself has ever followed, he's gone blank. Other than: "I probably would have ignored it anyway!"
As a non-guitarist, my interviews with those who do play, across four-plus decades of doing 'em, usually swerves such topics as "tone", "equipment" and the like – as it's over my head and I am not writing solely for guitarists.
Guitar King
But I have written a good few times across the years that in my humble opinion, Mr Nelson is for sure, one of the best guitarists the UK has ever produced. I also feel Bill does not get the recognition that his sublime skills deserve.
Having seen BBD many times live (and Red Noise) and wore out all of their records back in the day, I am most sincere with this praise. So how does the man himself feel about my statements?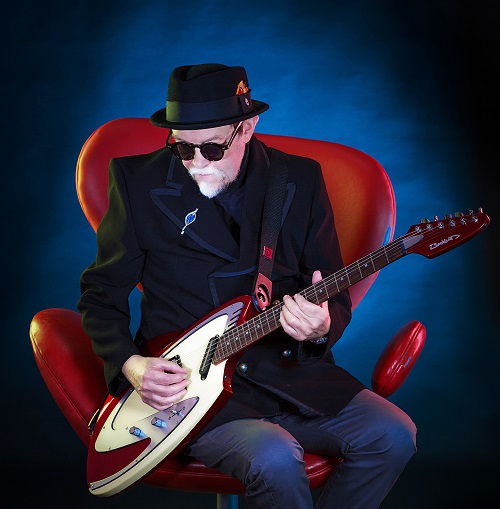 "I remember Jimi Hendrix being interviewed on tv, and he was asked what it felt like to be thought of as the best guitarist in the world. He replied that he wasn't the best guitarist in the world, 'maybe the best guitarist sitting in this chair'.
" 'Best' is a relative term and I've never considered music to be a competition-sport. It's wise not to get hung up on those things. I just keep focused on the work and put all that stuff to one side. An artist needs to be indifferent to praise or criticism, just get on with the job".
Guitarist influences? "Lots of guitarists in the early days influenced me. Duane Eddy, Hank Marvin, Les Paul, Chet Atkins, Wes Montgomery, Jimi Hendrix, Eric Clapton, the usual culprits!"
Singers? "As for vocalists, I've never considered myself as a singer. When I was younger, I just wanted the vocalist to get out of the way so that I could hear the guitar player!
"I started singing simply because I'd started writing songs and the lyrics felt too personal to give to a proper singer to sing. But I admire lots of vocalists that I could never emulate, people such as Chet Baker, Rufus Wainwright, Sinatra, Ella Fitzgerald, a lot of those golden age crooners too".
Songwriters? "Again, people that I view as gods: Bob Dylan, Joni Mitchell, Cole Porter, etc, but I don't know how much influence there is. Just inspiration, I guess".
So, what makes a great guitarist and singles out him or her from the zillion good or average players on the planet, I ask. "Oh, that's a question that can't be answered in general terms, it varies for every player, I think. I listen for intelligent and sensitive playing, originality, sophistication and also rawness, honesty, authenticity.
"I'm a fan of people like Wes Montgomery, Joe Pass, Chet Atkins, Django Reinhardt, Bill Frisell, and so on. Funnily enough, I don't listen to many rock guitarists these days for some reason".
"see beyond the guitar"
Bill would have loved to have collaborated with Jimi Hendrix, "of course", but he says he is "not a very good collaborator". Although he has collaborated with quite a few people over the years, he reveals: "I get very nervous about it though".
Guitarists and guitar enthusiasts often bring "tone" into the conversation. Is it about tone when Bill plays? Choice of guitar or amp'? Is it in the fingers? Or maybe just pure magic?
"I get asked similar questions quite often. Good equipment can be quite helpful but that's not the whole story. Good gear with a bad guitarist can sound bad. Bad gear with a good guitarist can sound good.
"And neither is 'technique' the be-all and end-all. There are thousands of players with flashy technique that make music that means nothing and goes nowhere. To be a good guitarist, you have to be able to see beyond the guitar.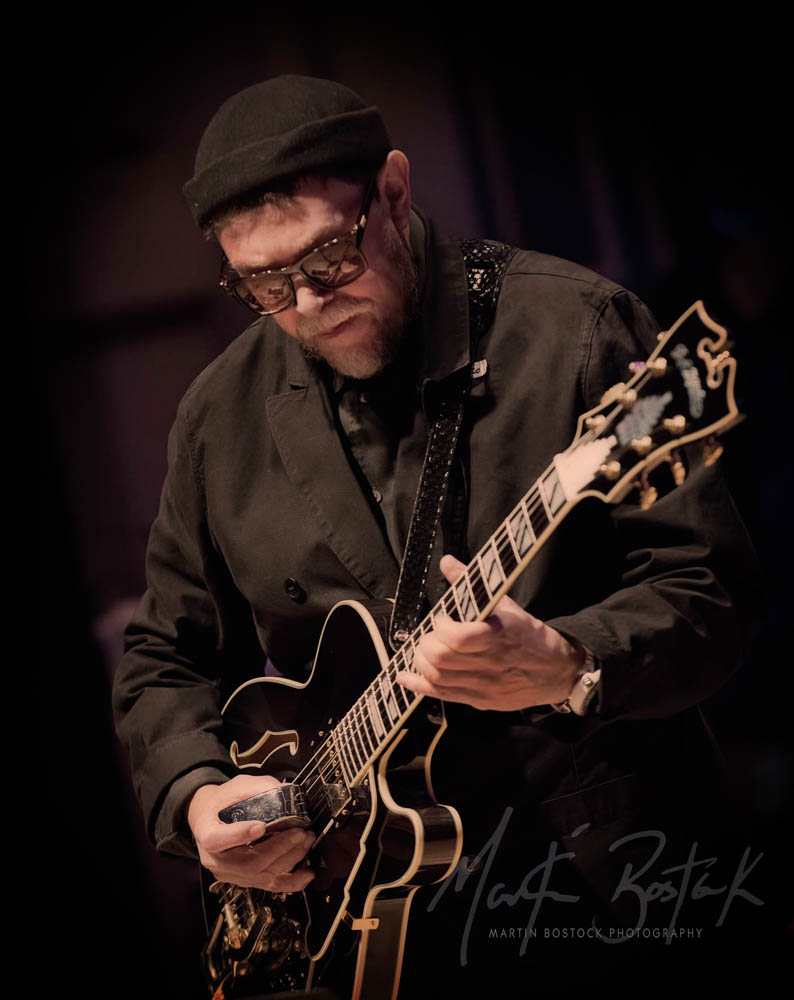 "A guitarist has a greater purpose. He's a musician serving music and the guitar is just a tool for shaping that. A broad appreciation of all kinds of music, an openness of mind and an emotive heart will bring more to your guitar playing than any amount of practising fast runs".
He seemingly mostly stays under the radar these days and keeps a pretty low profile. Not playing live much, if at all. In 2014 he suffered hearing loss in his right ear, and today he has diabetes and of late, eyesight issues.
"I gave up playing live for health reasons, plus I have little appetite for tour buses and cheap hotels anymore, but I've performed an annual concert and album launch which always sells out. But basically, I'm a studio musician rather than a performer. More of a sound painter than a theatre actor, I suppose".
Be Bop Deluxe Reunion…
How about a reunion with Simon Fox and Andy Clarke on stage or in the studio, sometime? Do they keep in touch? "I've spoken with Simon on a couple of occasions but not heard from Andy for years. And no, I have no desire to do a Be Bop Deluxe reunion at all".
At 72 this December (2020), Bill says his main ambition these days is to be able to continue making music and releasing albums for as long as he is physically able. "I have some permanent health issues which are sometimes difficult to deal with, but I'm hoping that 'retirement' is a long way off yet. I'm having too much fun".
He doesn't draw and paint so much these days, due to his deteriorating eyesight. But he still likes to get behind a camera, and much prefers that position than being in front of a lens! "Otherwise, most of my time is occupied with recording here in my home studio. I record every day for several hours".
There are at least a dozen albums already completed, (apart from requiring packaging artwork), that Bill plans to release and he is currently working on another new album. "It's an endless recording session".
He needs no time to ponder my probe into what is his biggest disappointment. "No disappointments that I can think of. It hasn't always been plain sailing, but everything has been what it was meant to be, good and bad".
OK, to finish off, my last request: "Please sum up Bill Nelson the artist and then Bill the person, in one sentence". He goes one better…
"One sentence? I can sum up both in one word: Restless".
By Simon Redley
* All rights reserved. Copyright: Music Republic Magazine. No reproduction in full or in part without written permission!
---
---
Credits:
Bill Nelson (with red chair) photos: David Charles
Bill Nelson (live) photo: Martin Bostock
Sincere thanks to Bill Nelson and Jon Wallinger….