At the forefront of the so-called 'Grebo' scene at the end of the 80's and early 90's, Ned's Atomic Dustbin's alternative punk rock sound saw the UK West Midlands' band break the US alongside the UK.
Returning to where it all began, Ned's Atomic Dustbin have announced two special shows at Stourbridge Town Hall for December 2020, with two at London's Dingwall's venue a week before their brace of  home-town gigs.
It is more than 30 years since Ned's Atomic Dustbin recorded their debut release, "The Ingredients EP", just a few hundred yards from Stourbridge Town Hall.
Although reunited since 2008, this will be the first time the original five-member line-up – formed in 1987 and their name derived from an episode of The Goons – have played in Stourbridge since 1988 – and the first time they have played Dingwalls, their first London headline and sell-out, since 1990.
The band's singer Jonn Penney says: "Looks like we're finally coming home! 30 years since we released The Ingredients EP we're finally going to get to play the songs in Stourbridge.
"It's a homecoming that has been a long time coming (and Rat will probably remind us all again that he's from Sedgley not Stourbridge!) but I think 30 years is long enough to leave it".

Released in April 1990, "The Ingredients EP" was the first of three releases by the band for Birmingham based Chapter 22 Records.  Songs from this EP were instrumental in claiming their earliest UK audiences and subsequently a global audience that added up to a million album sales.
Arguably most significant is "Grey Cell Green" which won over fans on early UK tours with The Wonder Stuff, Pop Will Eat Itself and Jesus Jones. On release of their debut album "God Fodder", "Grey Cell Green" became a hit on US college radio and gained rotation on MTV helping the band crack the States
"It seems so weird now to think that we wrote Grey Cell Green so early on – we were still just boys and we had no idea that we would ever even release a record at the time. That particular song seems to have defined us well before our 'hits' like 'Kill Your Television', 'Happy' and 'Intact' got written."
Along with fellow Stourbridge bands Pop Will Eat Itself and The Wonder Stuff, Ned's Atomic Dustbin were part of the 'Stourbridge' scene that emerged in the late 80's.
The band's twin bass guitar line-up gave them a distinctive sound that quickly enabled them to build up a live reputation across the globe, earning top spots at festivals such as Glastonbury and Reading.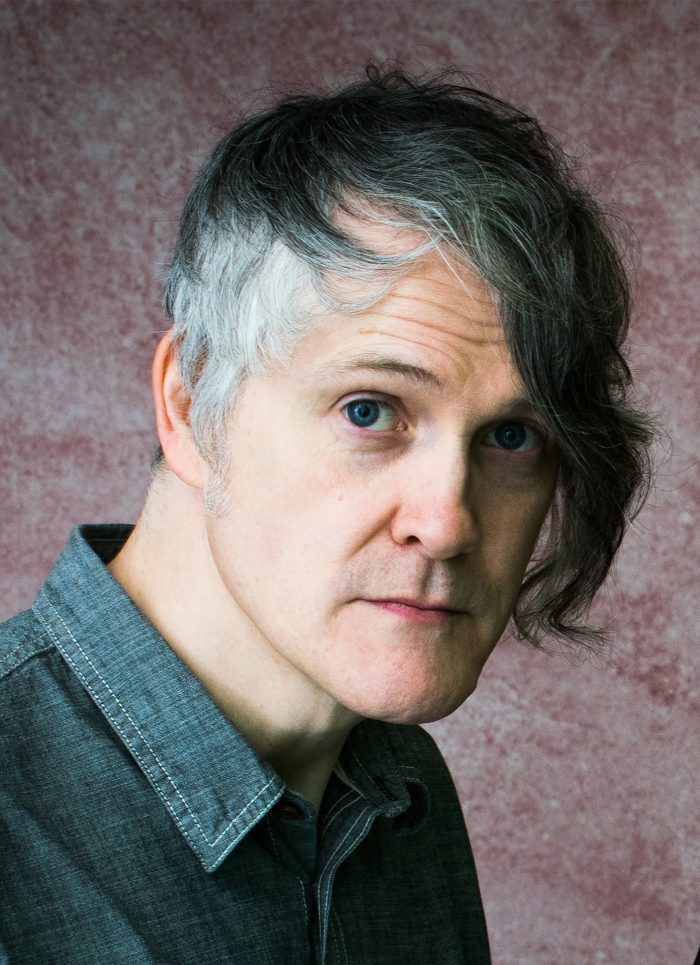 In April 1990, as national media were beginning to take notice, their first taste of television came in the form of an interview for a show called "Transmission" after soundcheck at their first London headline show at Dingwalls in Camden Town.
The interview captured the excitement and unease of the band just before the EP's release, with no idea if they would sink or swim.
With three Indie-chart-topping records under their belts, they signed to Sony Music and notched up appearances on Top Of The Pops and The Word and then after three albums and a final show in New York, the band called it a day in 1995.
So, in 2020 Ned's Atomic Dustbin will be playing the London shows first, before returning back to their roots – the reverse of their emergence in 1990!
The band are promising a different set each night in London and in Stourbridge, to include all tracks from "The Ingredients EP", interspersed with tracks from throughout their catalogue.
Here are the 2020 dates:
Friday 27th November – London Dingwalls
Saturday 28th November – London Dingwalls
Friday 4th December – Stourbridge Town Hall
Saturday 5th December – Stourbridge Town Hall
Check out Jonn Penney's Track Record here:
First song you can remember hearing as a child?

Sounds Of Silence – Simon & Garfunkel

2. First single that you owned?Merry Xmas Everybody by Slade

3. First LP/album that you owned?

Duran Duran by Duran Duran4. First CD that you owned?

U2: October

5. Last music you bought and in what format (CD/vinyl/digital download)?

Sleep Well Beast by The National on CD.

6. Which album would be on your wish list as a birthday or Christmas gift?

Architecture & Morality by Orchestral Manoeuvres in the Dark

7. Absolute favourite ever album?

Closing Time by Tom Waits

8. Best record ever made (can be single/album/EP)?

Under Pressure by Queen & David Bowie

9. Guilty secret in your music collection

All The Lovers by Kylie Minogue. The chorus is just genius…

10. What does music mean to you and how does it make you feel?

It's catharsis, indulgence, selfishness, honesty, perspective, therapy and escape…

11. What one song or album is a guaranteed mood booster?

Ikea Guinnea by The Cocteau Twins

12. Which song or album would be the soundtrack to a film about your life?

Hate To Say I Told You So by The Hives

13. Your favourite driving track – or music to exercise-to?

The Universal by Blur. I should have been a ballet dancer, obviously!

14. Best song or album for a romantic moment?

I hope That I don't Fall In Love With You – Tom Waits

15. What song did you have played for the "First Dance" at your wedding (if married) – or which song would you choose if you did get married?

I am not married – but if I did…See answer to question 14!

16. Your choice of song to sing at karaoke?

I Was Made For Lovin' You by Kiss. Tee hee!

17. Which song takes you back to your childhood – and to which specific memory?

Rainy Days & Mondays by The Carpenters. My parents were on the brink of divorce. It was just in the air, constantly.

18. All-time favourite band?

Yikes. Impossible. Echo & The Bunnymen? The Cure? Teardrop Explodes? Someone I've forgotten…

19. All-time favourite singer?

Joni Mitchell.

20. Which one song would you like to be played at your funeral – and why?

Souvenir by Orchestral Manoeuvres in the Dark. I'd want people to have that euphoric feeling that you sometimes get, when you remember something special that happened to you. This song somehow captures that for me.
---
Jonn Penney 'jump shot' Photo: Jane Williams
Jonn 'headshot' Photo: Carl Beebee