The Jam are one of the most iconic bands in British history. Bruce Foxton is, of course, one third of that band and his bass licks a major part of their sound.
Bruce keeps their legacy classily intact with his celebrated "From The Jam" outfit that he formed 13 years ago. But this is no pale imitation tribute band…
Bruce on bass and vocals, drummer Mike Randon, organist and pianist Andy Fairclough and sensational front man, singer and guitarist Russell Hastings turn in incendiary live performances at festivals and on tours in their own right, globally.
The Jam's timeless hits from the 70s and 80s sound as fresh today as they did back in the day.
Following last years epic "Setting Sons" tour success, From The Jam will be celebrating the 40th Anniversary of the Jam's acclaimed fifth album "Sound Affects" album with a UK tour from September 2020 into 2021 (subject to Covid-19 rules).
"Sound Affects" reached number two in the UK album chart and delivered hit singles such as "That's Entertainment"  and the 1980 chart topper "Start", with Bruce Foxton's killer bass line intro', their 11th single.
Watch the video of From The Jam delivering "Start" at a sold-out show on a previous tour, below…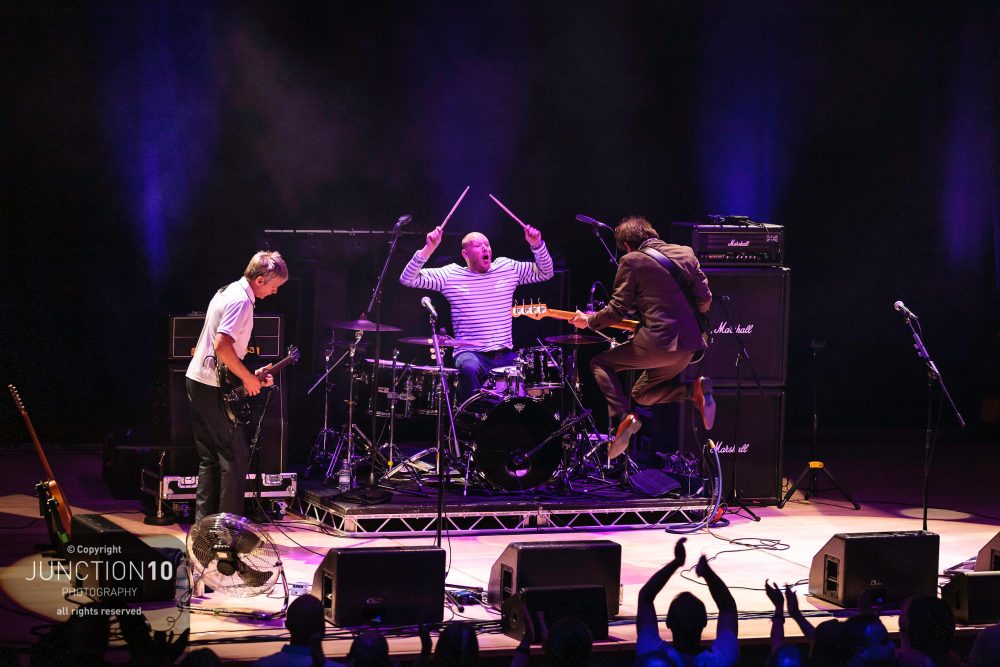 Russell Hastings has been the only front man to work with both Rick Buckler and Bruce Foxton since The Jam disbanded. He has also worked alongside artists such as Paul Weller, Wilko Johnson and Stax legend Steve Cropper.
From The Jam will be supported by Two Tone stars The Selecter, fronted by Pauline Black and Arthur "Gaps" Hendrickson (pictured), celebrating the 40th anniversary of their hit album "Too Much Pressure".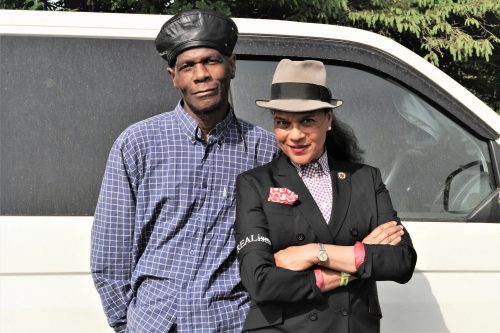 From The Jam & The Selecter 'Sound Affects' Tour Dates (2020 & 2021)
17th September                   Newcastle                             Boiler Shop
17th October                         Coventry                                The Empire
8th November                       Falmouth                               Princess Pavillion
14th November                     Cardiff                                   Great Hall
28th November                     London                                  O2 @ Indigo
8th December                       Brighton                                 The Dome
21st January 2021   Leamington Spa                              Assembly
www.fromthejamofficial.com for the latest information re: The 'Sound Affects' tour – as dates may be subject to change due to the Coronavirus panademic…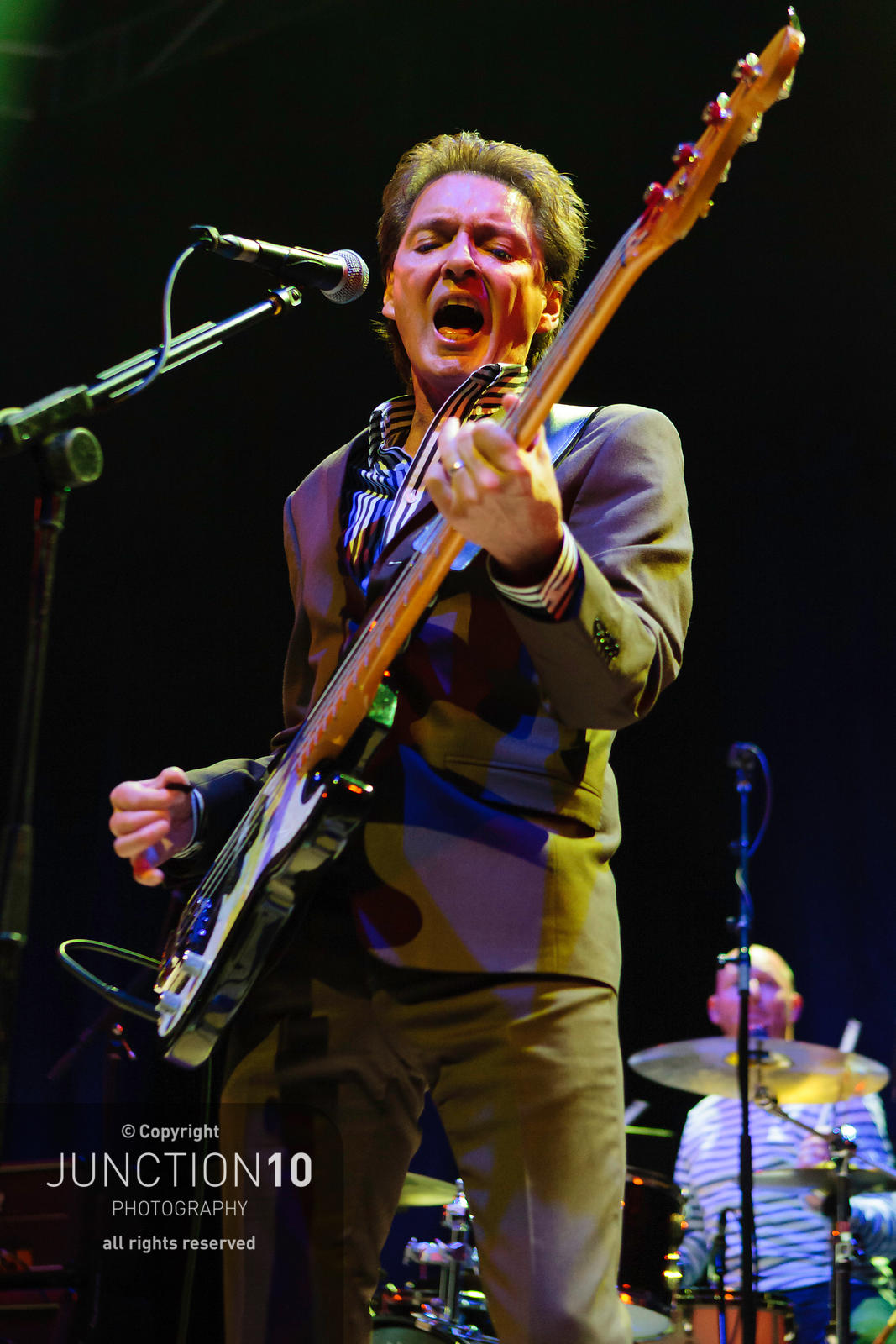 Bruce Foxton's Track Record
First song you can remember hearing as a child? I probably heard my brother playing Telstar by The Tornadoes
First single that you owned?  I Hear You Knocking by Dave Edmunds
First LP/album that you owned? Motown Chartbusters Volume 3
First CD that you owned? The Who Live At Leeds
Last music you bought and in what format (CD/vinyl/digital download)? Rubber Soul – The Beatles (Download)
Which album would be on your wish list as a birthday or Christmas gift? The Who: My Generation
Absolute favourite ever album? Tricky question, as there are too many….. but probably a Motown selection
Best record ever made (can be single/album/EP)? Wow, tricky. How about, Love Will Tear Us Apart by Joy Division
Guilty secret in your music collection? School Days: Stanley Clarke
What does music mean to you and how does it make you feel? A means of communicating…. Exciting, Happy, Sad….
What one song or album is a guaranteed mood booster? Get Back by The Beatles
Which song or album would be the soundtrack to a film about your life? Down By The Jetty by Dr Feelgood. I just loved (and still do) the raw live approach.
Your favourite driving track – or music to exercise to? Simply Irresistible by Robert Palmer
Best song or album for a romantic moment? Al Green: Let's Stay Together
What song did you have played for the "First Dance" at your wedding (if married) or which song would you choose if you did get married? That's Amore by Dean Martin
Your choice of song to sing at karaoke? Any of the Bee Gees' hits
Which song takes you back to your childhood – and to which specific memory? You Were Made For Me by Freddie and The Dreamers. It was played a lot on the radio while I was on holiday in Jersey with my mum and dad (Bless them!)
All-time favourite band? The Who
All-time favourite singer? Nat King Cole
Which one song would you like to be played at your funeral – and why?  Something peaceful, so as not to disturb me!
---
From The Jam photos x 3: Jason Sheldon
The Selecter photo: Simon Redley