For influences, Millie Manders says, "anything bouncy, screamy, different, mould breaking, ground breaking or just damn good".
That just about describes UK five-piece Millie Manders and the Shutup, an exciting young band who we tip for big things.
If punky, ballsy, incendiary female-fronted stuff is your thing, read on and watch the video for brand new track "Your Story" below…
We have Millie Manders on lead vocal/alto sax' and Ukulele, James Pendle on guitars, Georgina Boreham on bass, Alessandro Vitiello on drums and Dom Walker on tenor sax. From Norwich and London.
Millie Manders and The Shutup have had early support from BBC Introducing and Radio X, and festival slots at Boomtown and Rebellion.
The follow-up to the single "Silent Screams", "Your Story"was inspired by a short, intense relationship where Millie was "a rebound".
She explains: "Having being very guarded, it took me a long time to let this person in. They said all the right things and I fell. That was when they decided they had said it all too early.
"Watching their 'stories' on social media and wishing I was still part of them inspired the chorus, the first part of the song to be written."
The postponed UK tour is being rescheduled; further singles and videos are due this year and towards the end of the year the release of the debut album, "Telling Truths, Breaking Lies", on 23rd October. "Your Story" is the second single from the album.
There will be no plastic wrapping on any merchandise or release,  and limited-edition artwork and clothing will raise money for health and mental health charities. There's a tee shirt for a fiver right now, to support the NHS.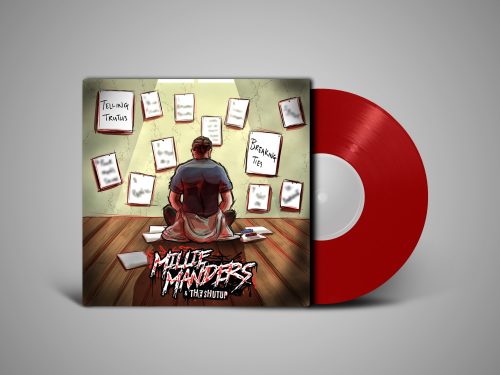 A handful of  rescheduled dates from the postponed UK tour are as follows:
NOVEMBER 2020
Sat          07           BRISTOL                                 Louisiana
Sat          21           NEWCASTLE                          Head of Steam
DECEMBER 2020
Sat          19           PLYMOUTH                           Junction
APRIL 2021
Sat          24           KINGSTON                             Fighting Cocks
Fri           30           BOLSOVER                             Carr Vale FC
Watch the "Your Story" video here: