Billie Holiday's classic track "Ain't Nobody's Business" by Bahama Soul Club has been given a fresh lease of life which features Lady Day herself – and it really is fabulous. One of the best tracks of 2020 so far…
The German soul outfit who work out of their Portugal studio, have dropped this wonderful track from their incoming new album "Bohemia After Dawn", slated for 17th July digital and 24th July CD and vinyl.
"Aint'Nobody's Business" on Buyú Records is the follow-up to their superb previous single "Never Roam No More" which featured blues legend, the Boogie Man, John lee Hooker.
Billie's "Ain't Nobody's Business" was penned by Everett Robbins and Porter Grainger. Bessie Smith recorded it in the 1920s, Jimmy "The Spoon" Witherspoon in the 1940s and Billie Holiday made it her own in 1949.
Now, circa a decade after the song was written, 70 years later The Bahama Soul add Billie's unmistakable vocal (one of the best of her career, we say….) to their infectious contemporary Latin Nu-Jazz sound.
Oliver Belz formed The Bahama Soul Club in 2005, under the name of The Juju Orchestra, blending soul, jazz, funk, blues, bossanova, Afro and Caribbean influences in their music.
The first single was double-sider "Kind Of Latin Rhythm" / "Funky Nassau" in 2006, a worldwide hit. The following album, 2007's "Bossa Nova Is Not A Crime", featured Terry Callier, Carolyn Leonhart and Katia B from Sao Paulo.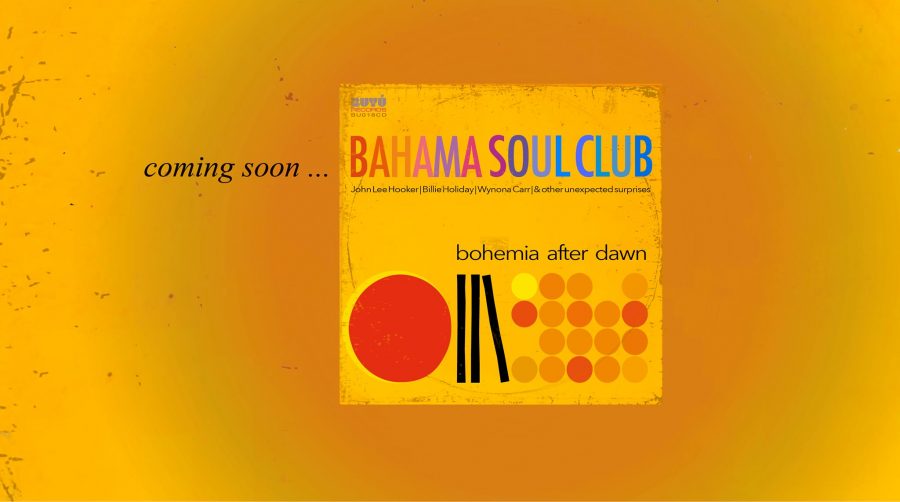 In 2008, the band's name changed to Bahama Soul Club and their first album under the new name, "Rhythm Is What Makes Jazz Jazz" was released, featuring Isabelle Antena from Nouvelle Vague and Pat Appleton from DePhazz.
The second Bahama Soul Club album dropped in 2010, "Bossa Nova Just Smells Funky" with guest singers including Xantoné Blacq from Amy Winehouse's band, John Turrell, Kojato and Pat Appleton. It became the band's biggest success.
Third album, "The Cuban Tapes" saw the light of day in 2013 – full of Cuban rhythms and tropical flavours, featuring guest vocals from Danay Suarez, Arema Arega and Telmary Diaz from the contemporary Cuban scene. Plus a sample from Bessie Smith, and guest spots from Spanky Wilson and Ruthie Foster.
A three year wait for album number four, 2016's Now 3 albums deep and with fans worldwide clamoring for more, in 2016 "Havana '58″.
Their long-awaited next album, "Bohemia After Dawn" will be released on 17th July (digital) and 24th July on CD and vinyl – and Music Republic Magazine dares to bet it will be the band's biggest seller yet.
Watch the classy video for "Ain't Nobody's Business", here: