Promising new South London band The Ramshackles and their energetic debut track, "Upside Down" which dropped on 1st May 2020….Hear it below.
The Ramshackles are: Tara Mann on lead vocals, Ruben Vasquez on guitars, bassist Suleiman, drummer Dave Lowe and Andy Seaton guitars.
Over to the band:
"We're an alternative rock band with funk, punk and soul influences. Upside Down – our first release. It might seem like a curious choice for a first single, seeing as we have other songs that are more conventional; but for us, this was more a statement of intent. 
Something that not only mixed together many of our influences, but also offered something a bit different. And in the end it turned out to be a fitting choice for the times.
Life has a habit of turning upside down in a flash. One day you wake up and everything's changed. And things have changed a lot recently. As a band,we formed in May 2018 and our lineup finalised in late summer 2019. We only had six months properly all together before Covid cut its way into everything.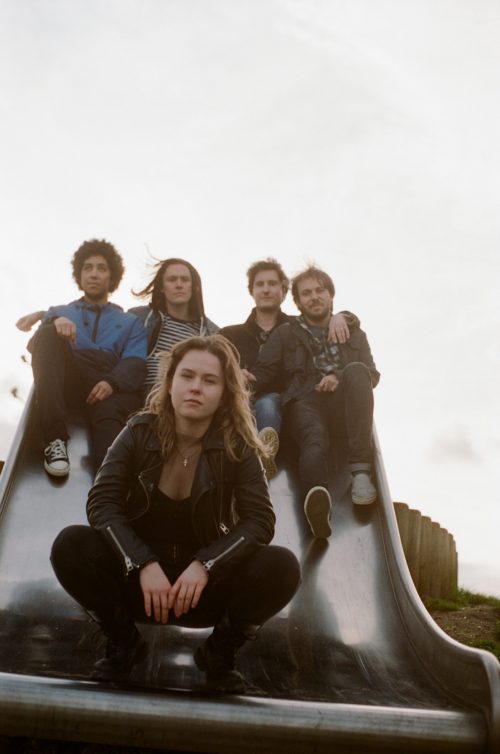 We'd been making quick progress gigging all around the capital at places like The Dublin Castle in Camden, live music venues in East and South London as well as beginning to branch out to venues outside of London. In fact, we had five gigs lined up for April, including the Tunbridge Wells Forum and Cargo in London, before everything was cancelled. 
In terms of our influences, we love lots of different music from classic and modern rock, to funk, punk and soul. 
Hendrix, The Black Keys,The Stones,Red Hot Chilli Peppers, Sly & The Family Stone,White Stripes, Guns N Roses, King Gizzard, Bob Dylan, James Brown, Led Zeppelin, The Doors,The Clash, Velvet Underground etc etc …..
What we're really aiming for is to make rock music that doesn't just regurgitate rock's past glories, and offers something original, meaningful, fun and exciting". Well, "Upside Down" is a damn good start to your mission, guys….
Band photo:Winston Duke